Hey y'all! Are you looking for diverse texts for secondary ELA? Do you want to grow your classroom library or find suggestions for a lit circle? Look no further!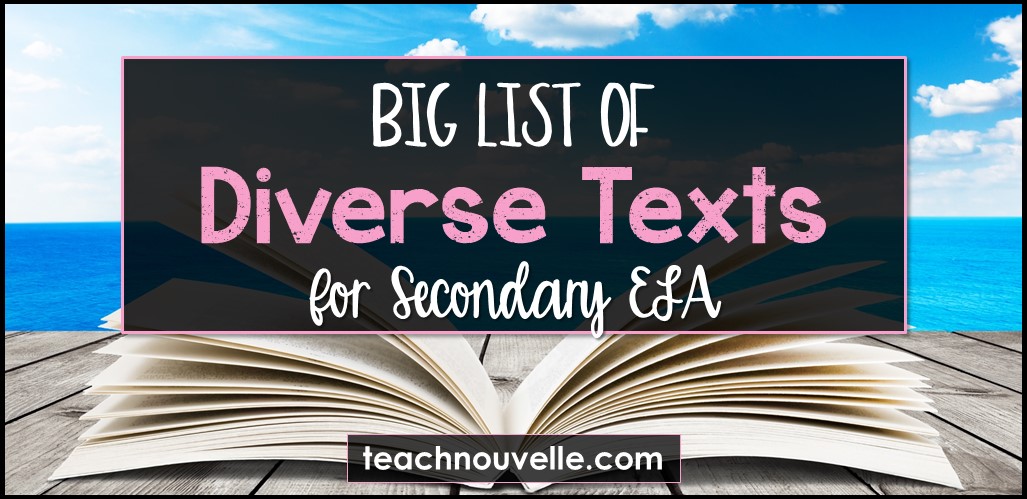 I've written a lot of YA book reviews and created a lot of book "round-up" lists over the years, so I thought it would be helpful to compile my many recommendations here.
Each list, unless otherwise specified, features a range of authors and protagonists, including BIPOC, queer, neuro-divergent voices.
And a final word about diversity and inclusion: no "one text" is going to develop your students' empathy and thirst for justice.
Instead, be sure to include a variety of voices throughout your shelves and curriculum, all year long.
Be sure to bookmark this list of diverse texts for secondary ELA as it will continually grow* 🙂
*Last updated June 2023
Growing list of
diverse texts
for secondary ELA