This content has been archived. It may no longer be relevant
Need distance learning tips or resources to help you adapt to the needs of your students? I can help! Find all my ideas in one post 🙂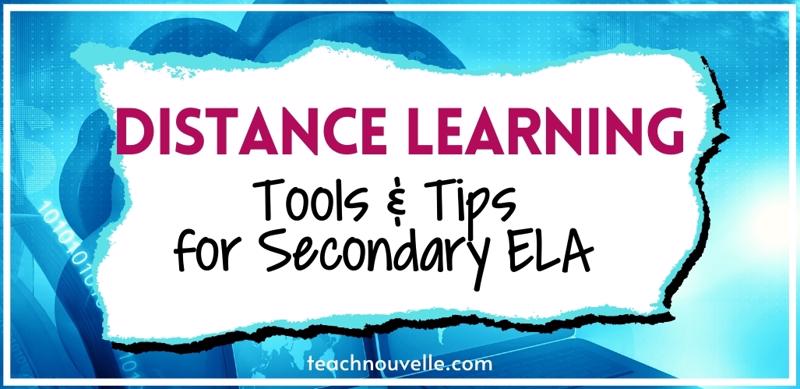 Distance Learning in Secondary ELA
While many teachers are rejoicing the return to classrooms and in-person learning this fall, some students and parents are still choosing e-learning.
I spend a lot of time thinking about distance learning tips and activities in 2021, so today I'm sharing ALL my distance learning ideas in one place.Whether you love it or hate it, distance learning is here to stay, and these ideas can help you better prepare for it. 
Distance learning tips by text:
Each of these posts contain specially curated ideas for teaching that text 🙂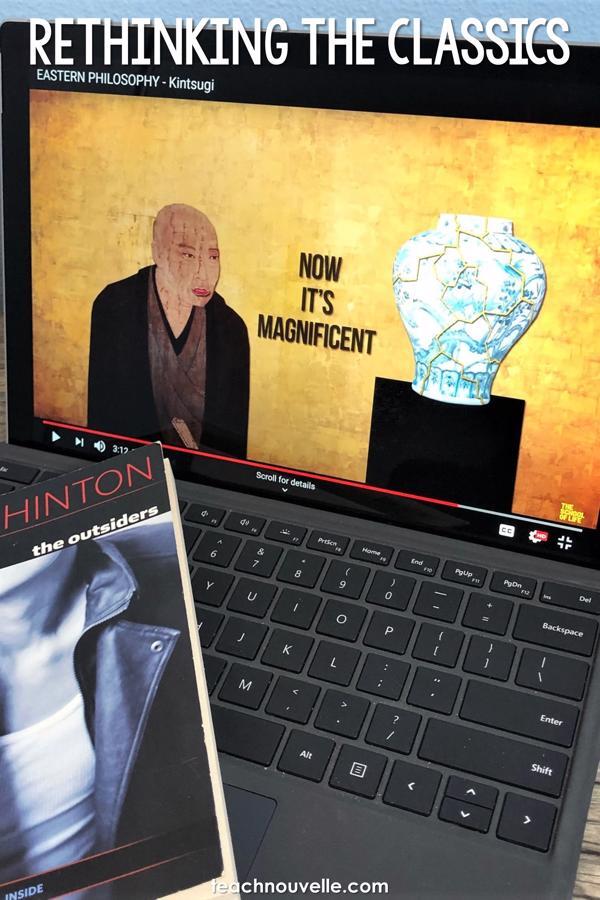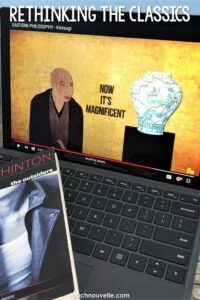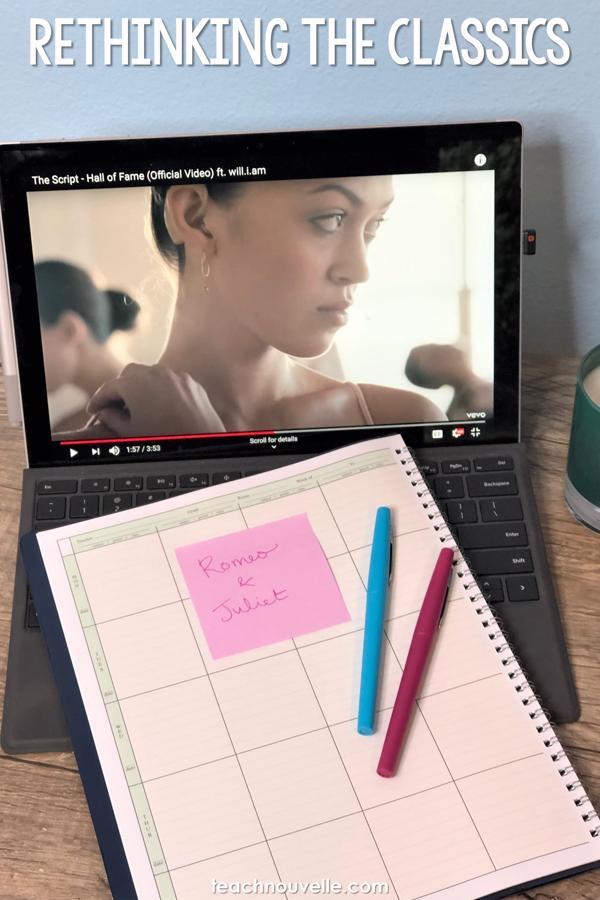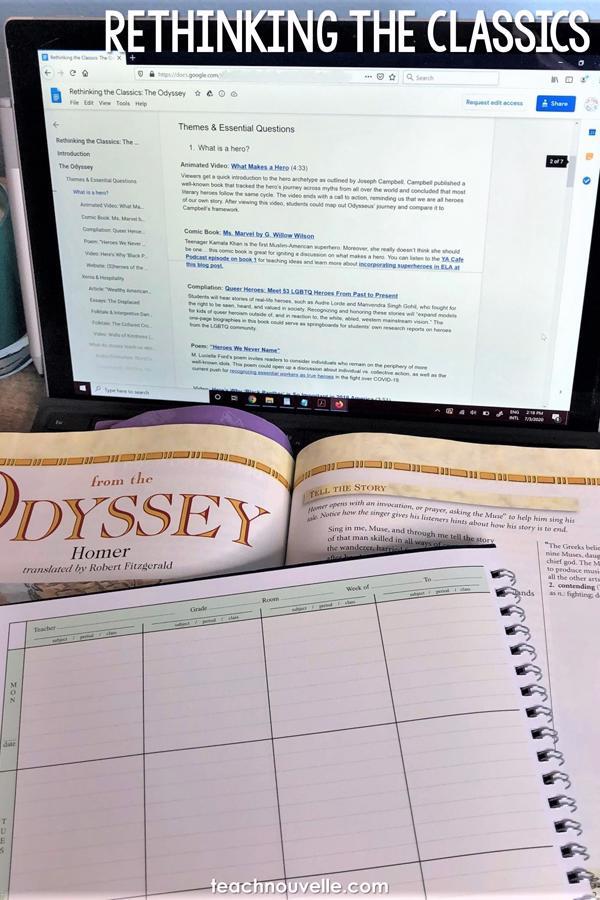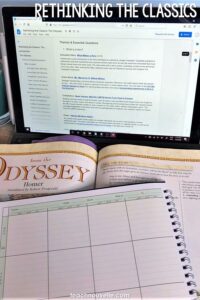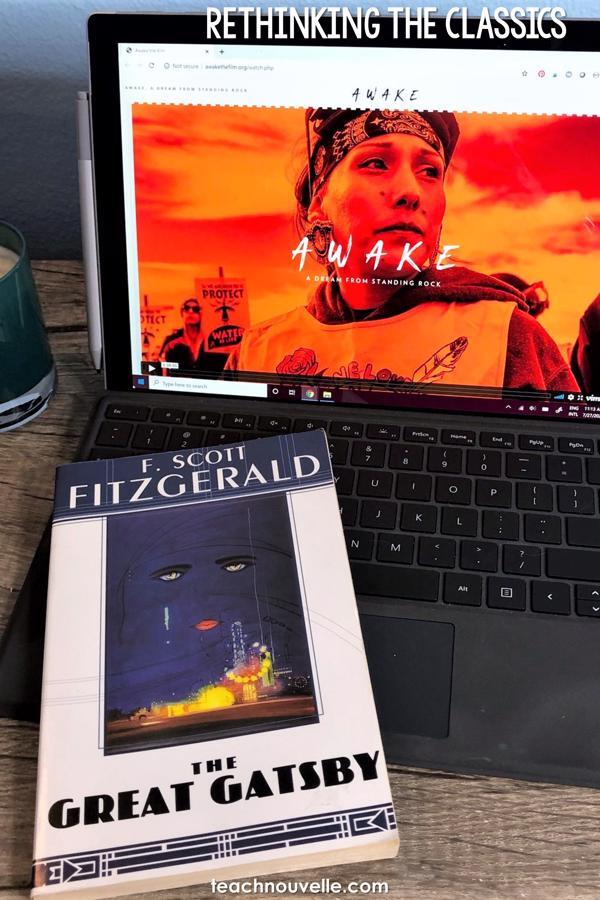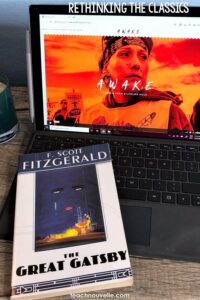 Other distance learning tips and tools:
Escape Rooms
Digital escape rooms, or paper/digital game combos are great for both distance learning or teaching in a hybrid classroom. You can learn more about my digital escape rooms in this post, and by watching the video preview below.
Need hybrid games so students can play in the classroom and at home? I have paper/digital bundles of my games for Romeo & Juliet, The Great Gatsby, Lord of the Flies, and for teaching poetry.
Digital Resources
This year, I've been working on overhauling all of my resources on TPT to make sure they are still accurate and relevant, but most importantly to make sure they are all screen-reader accessible and can be used digitally. If you've purchased a resource from me on TPT, you can get the free resource updates by re-downloading from the product page or from the listing under "My Purchases" in your TpT account.
Final thoughts: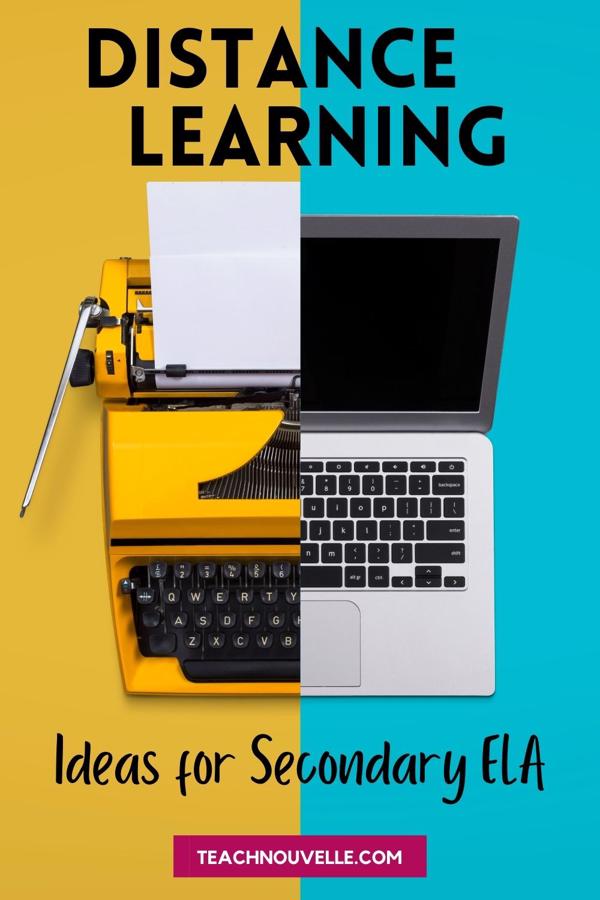 I hope this post helps you feel more prepared (maybe even excited?) for distance learning. As a teacher, you can make a huge impact on your students. Whether it's by phone, Zoom, email, the important thing is that your students know that you are there for them, and you're rooting for them to succeed.
If you've done e-learning or a hybrid classroom in the past, what was your biggest challenge? I'd love to help if I can! Comment below or reach out on IG @nouvelle_ela 🙂
Happy teaching!