Have you tried any digital escape rooms for ELA? Whether you're doing virtual, in-person, or hybrid learning, I have a game for you.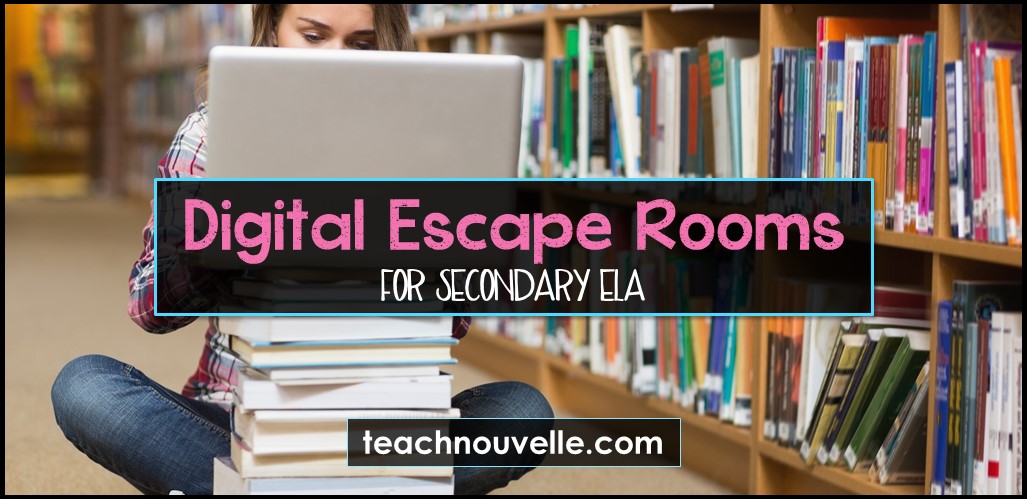 Digital Escape Rooms for ELA:
Do you LOVE Escape Rooms, but feel like they're out of reach now? Whether we're in distance learning, a hybrid classroom, or trying to maintain social distancing in a physical classroom, we can still bring the critical thinking and excitement of an escape room to our lessons. The answer? Digital Escape Rooms for ELA.
Since March, I've been working on creating digital versions of my most popular games. Each digital escape room has the same tasks and content as the original paper games, and now has much more flexibility for you, the teacher.
Game List:
Introduction to Shakespeare Digital Breakout
Introduction to The Odyssey Digital Breakout
*both of the above games are reading adventures and students complete all tasks in order.
Romeo & Juliet Digital Escape Room (Review)
The Harlem Renaissance Digital Escape Room (Introduction)
Poetry Digital Escape Room (Review)
Lord of the Flies Digital Escape Room (Review)
Key Features
Paperless Game Play
Each game includes the critical thinking and excitement of a paper escape room, with no set up from you. That means that you can use these games for distance learning, connecting your students in a hybrid model, or with students socially distance in the physical classroom.
Exploration
Like a paper game, students will still "explore." They'll open drawers and look under rugs, but it'll all be digital. In most of these games, students can complete tasks in any order for a more organic feel.
Hints
The most frustrating thing for students is getting stuck. In order to help them develop perseverance, each game incorporates hints for different levels and puzzles. These allow students to get a "nudge" and keep playing!
Answer Validation
Each level validates answers for players. Unlike others that may use an external validation like Google Forms, these games have an integrated answer checking feature. This allows hands-off monitoring, since students won't have to keep checking in with you.
Collaborate or Play Solo
If you'd like your students to play in teams, the ideal number of players per team is three. This gives everyone enough to do. I suggest appointing a "team captain" who will record the group's answers for later review. Though escape rooms are always more exciting in teams, each of these games is just as valuable for the solo player.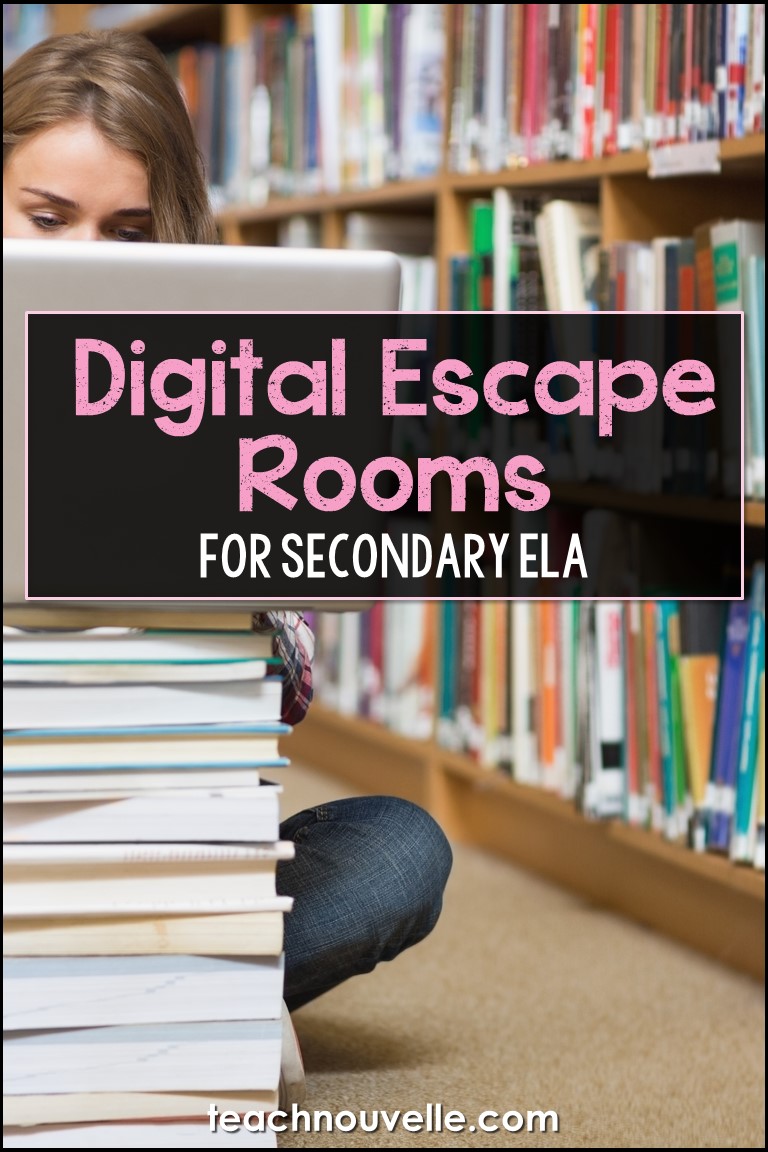 Digital Escape Rooms mean that you CAN have it all, even if it looks different now. These games build community, help students anticipate or review content, and encourage critical thinking.
Happy puzzling!