Are you teaching The Great Gatsby during distance learning? Here are 4 tips to make your virtual lessons more inclusive and engaging.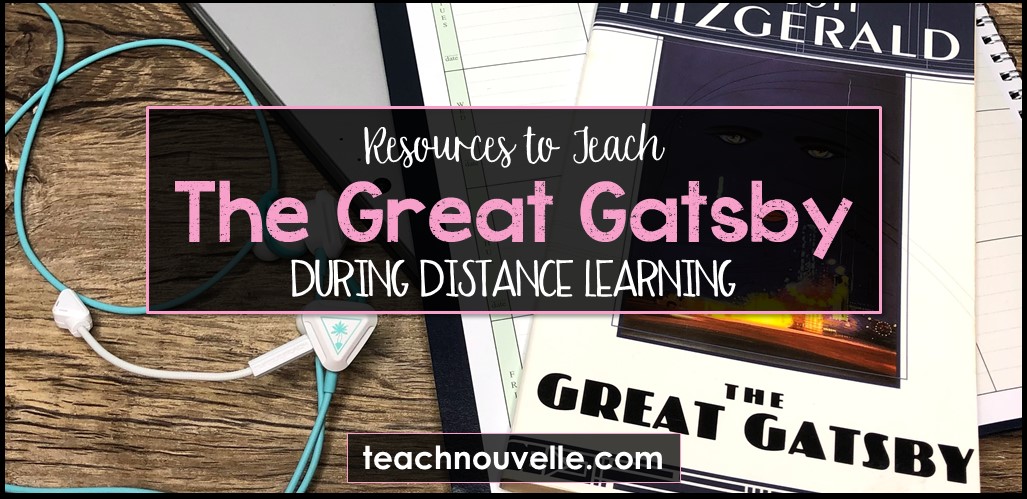 Are frozen Zoom calls, glitchy eLearning tools, and distant/distracted students wearing you down? This post is for you. I know it's tough to keep students engaged for a single virtual class period, much less get them to read and analyze an entire novel. But don't despair! Today I'll be sharing some resources and activities for teaching The Great Gatsby during distance learning. These ideas include videos, nonfiction articles, games, discussion prompts, and more!
I've blogged about teaching Gatsby before, but today's tips are all shared with distance learning in mind. You can find even more ideas for in my full Rethinking the Classics: The Great Gatsby resource.
Expand your students' background knowledge of the 1920s
This article and close reading questions introduce major social and economic concerns in post-war America. This is perfect for building context before reading The Great Gatsby.
These oral histories of The Great Migration were compiled by students and researchers from West Chester University. Each interview is quite long, but each is accompanied by a transcript. You can play sections of them for students. You can also have students listen to one in small groups and then choose a 5-minute portion to share with the class.
Symbolism in The Great Gatsby
The symbolism of Gatsby's mansion is one of the most prominent themes in The Great Gatsby. In this article Rosalyn LaPier, a Native scholar of environmental history, explains the significance of sacred places in Native American religions. This is important background knowledge to understanding the fight to protect Standing Rock, a fight that exemplifies the symbolism and importance of Place. You can also check out the documentary Awake: A Dream from Standing Rock for a more in-depth exploration of this topic.
Using Gatsby to talk about wealth disparity
Scholars often interpret Gatsby's transformation from a Midwest farm boy of modest means to wealthy playboy as Gatsby embodying "the American dream.". But for many Americans, that dream was out of reach in the 1920s and remains equally distant today. Wealth inequality is a complex issue, but one of the biggest factors is race.
According to this CNN Money video, Blacks make up about 1.7% of the top 1% richest people in the United States. Journalist Tanzina Vega explores the systemic racist practices that prevent Black people from accumulating wealth. She also interviews Black members of the 1% who are working to change that.
Try a digital breakout!
My new Harlem Renaissance Digital Escape Room is perfect to pair with, or prepare for Gatsby. Students will read and answer questions about leaders of the Harlem Renaissance, all while collecting clues to unlock a secret message. This is one of my favorite games I have ever made, thanks to the fabulous art from Lily Chan.
Final Thoughts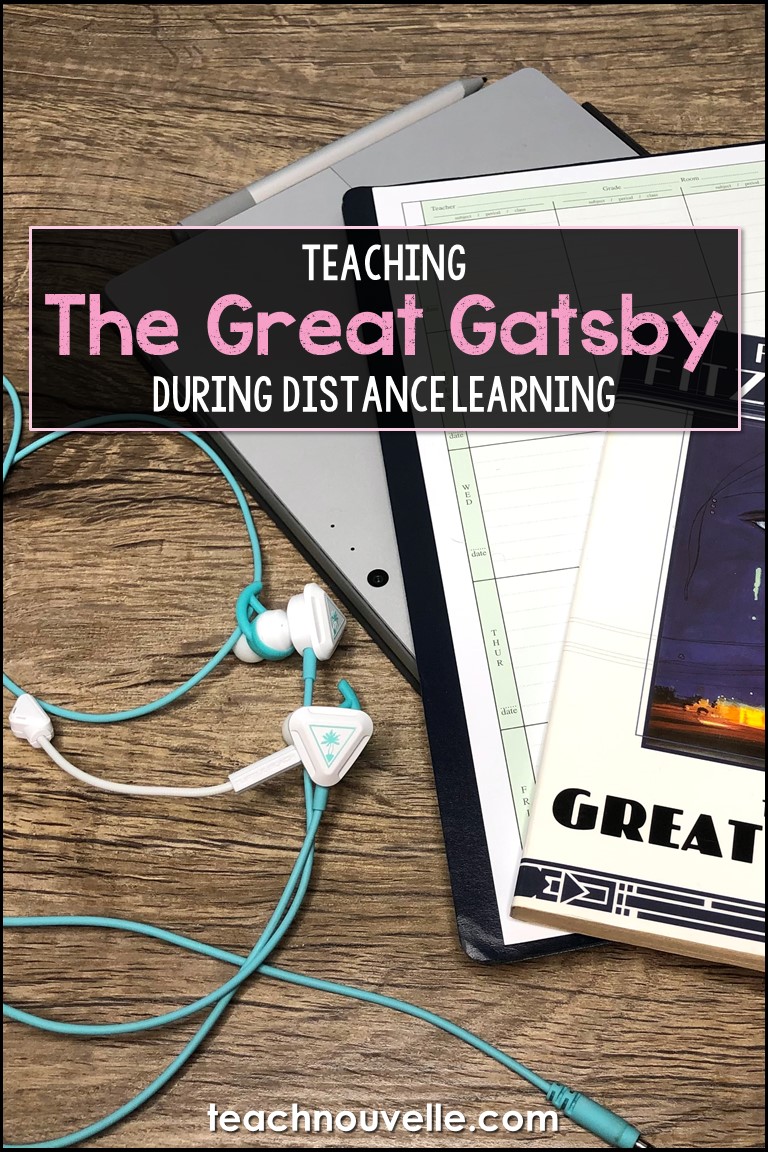 As you can tell, today's tips weren't just about teaching The Great Gatsby during distance learning, I also focused on diversifying your Gatsby unit. Many teachers are working to diversify their curriculum to include more voices. I've been working with Dr. Sheila Frye (from Teaching Literacy) on a project called "Rethinking the Classics" to help teachers find supplemental texts and curriculum updates. So far, in addition to The Great Gatsby we have covered The Giver, The Odyssey, The Outsiders, Romeo & Juliet, To Kill a Mockingbird, and we have many more to come.
Do you have a specific required text that you'd like to make more inclusive? Reach out to me @nouvelle_ela and I'll see if I can help 🙂