Whenever I am looking to add new titles to my classroom library, I prioritize graphic novels for my most reluctant readers. And, I must admit, these 5 best YA graphic novels for 2023 are both my and my students' favorite library additions.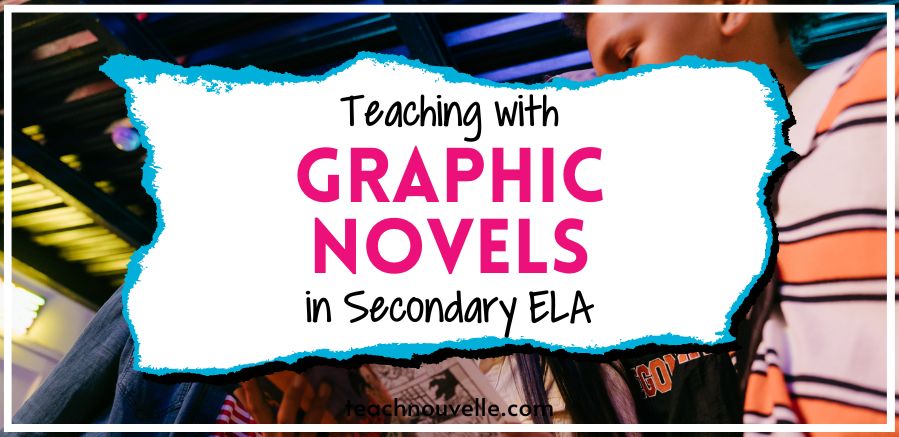 If you are in search of some of the best YA graphics novels for high school and/or middle grade English, keep reading to explore the 5 that will fly off your shelves!
---
🌟 5 Best YA Graphic Novels in 2023 🌟
Author's Instagram: @jdebbiel (they/them)
*Content warning: self-harm*
Prioritize your well-being & skip reading my review of this book if you need to.
Centers a high schooler navigating what it means to be Korean, Queer, and happy
Deb JJ Lee has a difficult conversation with their young readers about the realities of being a young person struggling with mental health issues and identity.
Not only did I personally resonate with this read, but also I know many of my students will see themselves in the protagonist
Lee normalizes the need for mental health supports for young folks, especially young folks of color apart of the LGBTQ+ community. They also provide hope for so many young folks who feel it might be out of reach.
If you or a student need mental health support, dial 988 to be connected to the suicide and crisis lifeline.
📚For fans of American Born Chinese and Felix Ever After
🎥For fans of All the Bright Places and Jane the Virgin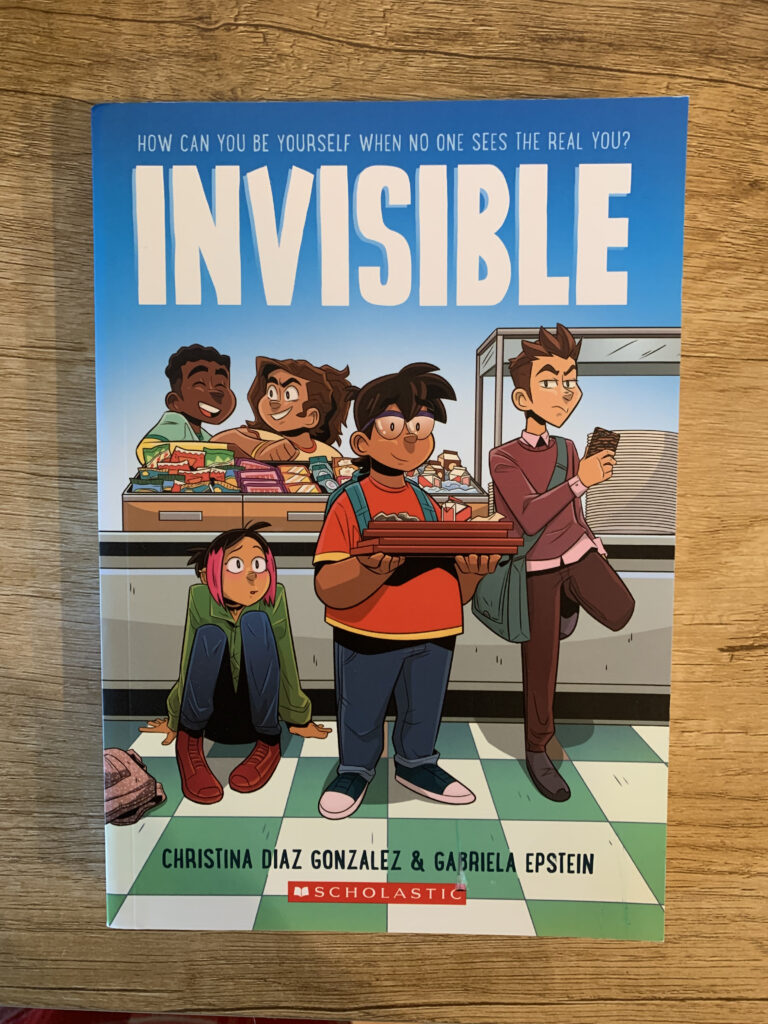 Author's Instagram: @christinadiazgonzalez (she/her)  
Illustrator's Instagram: @_pichikui (she/they)
Centers a group of students who are lumped together for a school project because of the ONE thing they have in common–they all speak Spanish.
A comical yet charming group of students figure out who they are, while readers understand the impact of stereotyping and generalizing
Includes speech bubbles in Spanish that are translated in English
I teach students who are predominantly Latine and/or Spanish-speaking. I cannot tell you how many of my students who read this felt seen and heard in a way they hadn't in literature before.
📚For fans of Stargirl and New Kid
🎥For fans of Wonder and Diary of a Wimpy Kid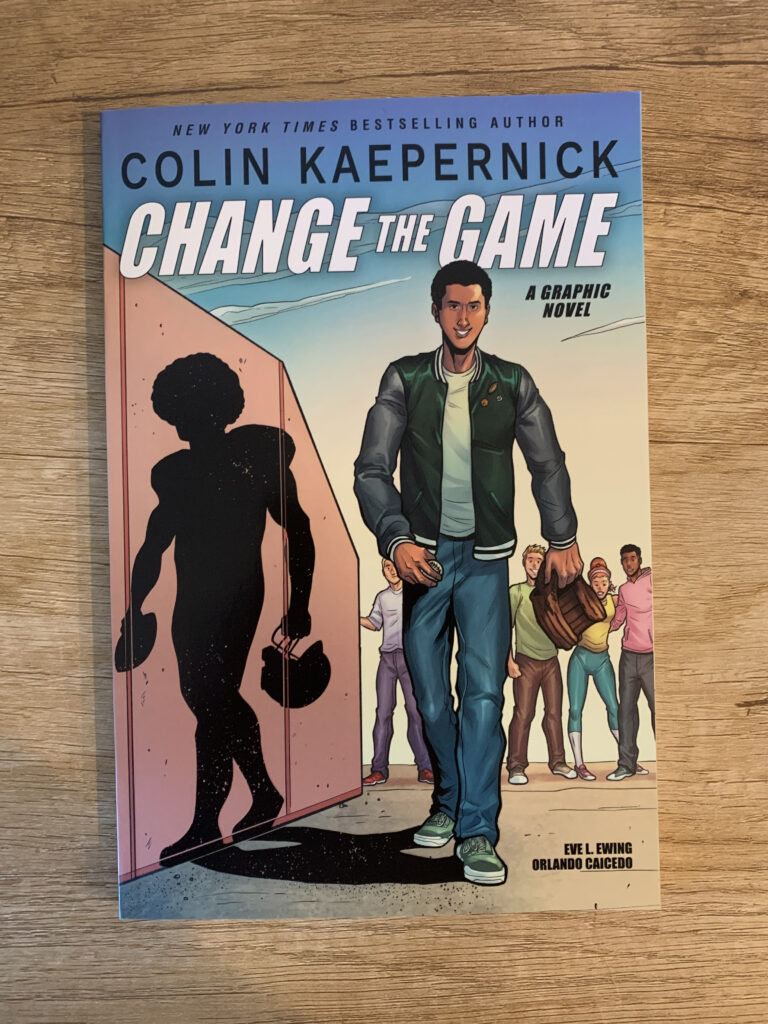 Authors' Instagrams: @kaepernick7 (he/him) & @eve.ewing (she/her)
Illustrator's Instagram: @orlandocaicedo (he/him)
Representation and humor meets the heaviness of important conversations surrounding Kaepernick's journey as a Black man in a problematic athletic world.
If you have student-athletes or students who love football, this will be the perfect graphic novel for them!
I recommend this to my reluctant readers who are interested in anything athletic. So far, the students themselves have all come back with nothing but rave reviews!
📚For fans of The Crossover and Ghost
🎥For fans of Cobra Kai and All American
This blog uses affiliate links for your convenience.
If you decide to purchase any of the best YA graphic novels recommended, please consider doing so through our affiliate links (at no additional cost to you).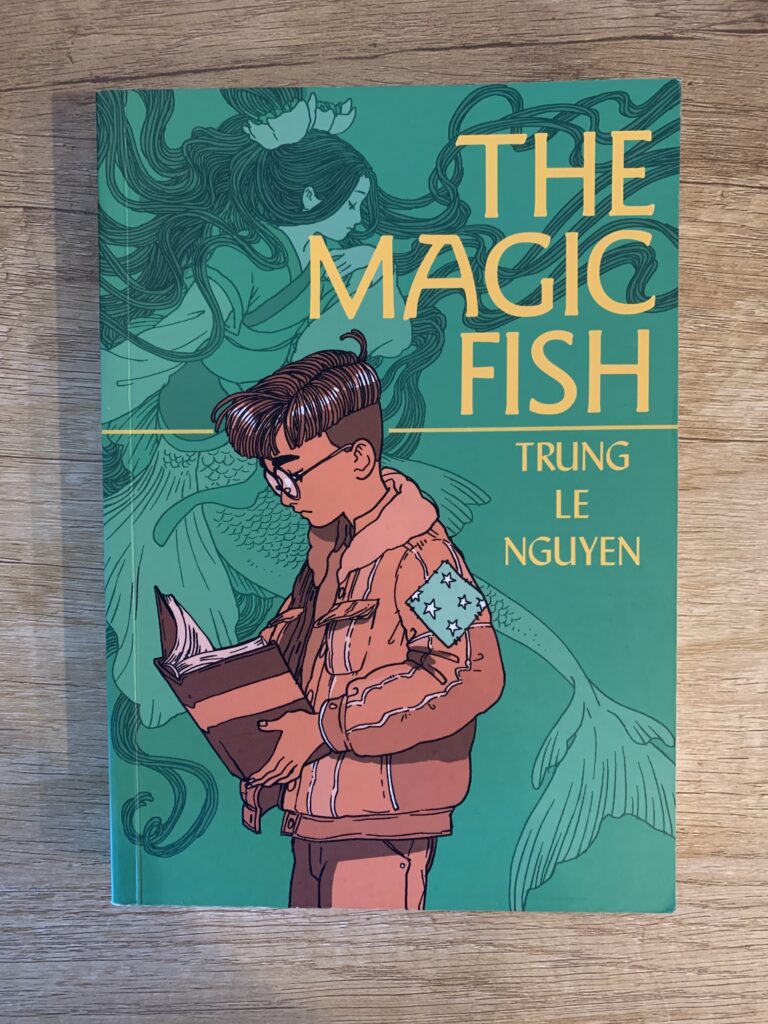 Author's Instagram: @trungles (he/him)
Fan of fantasy? This graphic novel uses fairytales and fantasy to capture the coming out process as a child of Vietnamese refugees.

As a first-generation person of color, I resonated with the difficulty of translating (literally and metaphorically) the coming out process to my parent whose fourth learned language is English

Recommended to me by a fellow teacher-colleague whose students also could not get enough of this graphic novel. Our students who love fantasy rate this a 10/10.
📚For fans of Pet and Cemetery Boys
🎥For fans of The Owl House and The Umbrella Academy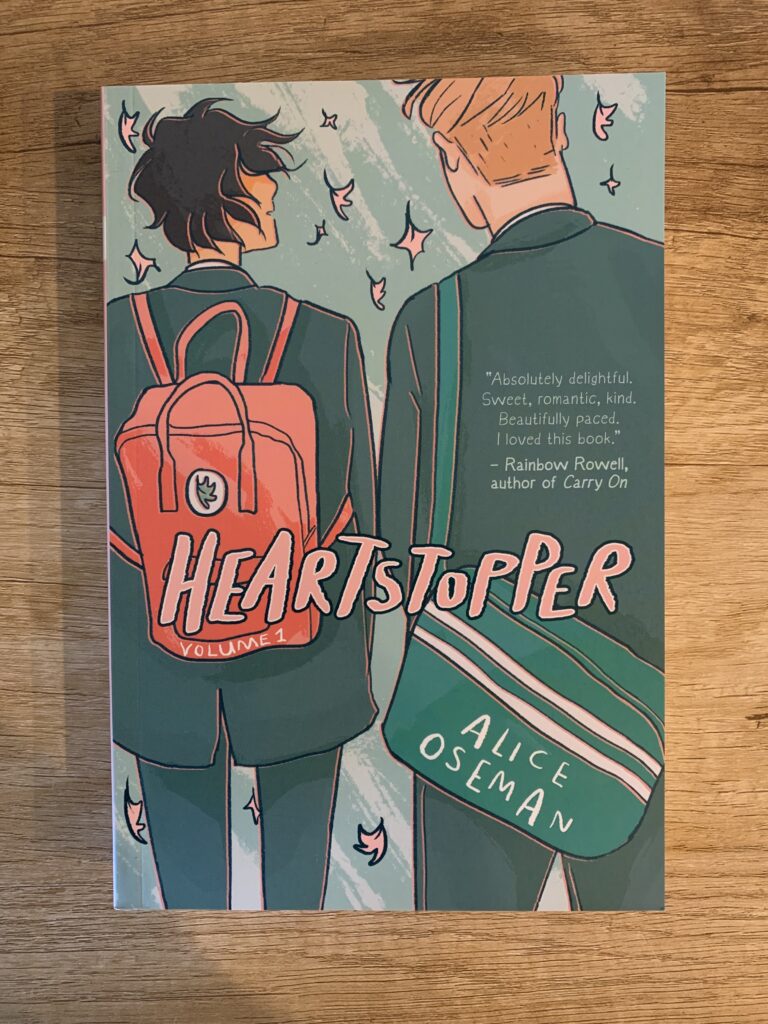 Recommended reader: high school students 
Additional resources: LGBTQ+ poster set to display around your classroom and/or use as an educational visual analysis of important LGBTQ+ figures
Author's Instagram: @aliceoseman (she/they)
You'd almost have to be living under a rock to have not heard of the hype with this graphic novel selection.

I am here to tell you… both the graphic novel and the Netflix series live up to the hype.

Just YESTERDAY, a student of mine raved about the representation of this queer love story, and they could not wait to book talk this graphic novel selection.
I have to admit…as a mostly-millennial-wannabe-Gen Z teacher, I admittedly (and embarrassingly) watch shows that my students like, so I can connect to them. Usually, I hate it lol (if my students are reading this… hi kiddos 

👋)

. I binged the book and the series in one full sitting.
📚For fans of Home Field Advantage and They Both Die at the End
🎥For fans of Riverdale (minus ALL the cringe) and The Summer I Turned Pretty
Best YA graphic novels: concluding remarks
Looking for ways to incorporate these best YA graphic novels into your curriculum?
🌟 I would pair it with the Abandoned Places Creative Writing resource to help students understand the value of visual analysis as part of literature
🌟 Additionally, I would incorporate Terminus, a digital escape room, as an introductory activity to empower students as visual detectives in their literary analysis of these graphic novels. If you just want to try Chapter 1 to see how awesome it is before committing, here is the sampler game!
🌟 Lastly, as a no-prep analysis along the way, I would implement the reading response task cards that go with any novel and would pair wonderfully with these best YA graphic novels
If all you end up doing is reading these graphic novels yourself and adding them to your classroom library, you're already the teacher of the year because—I'll say it again for the people in the back—REPRESENTATION MATTERS.