It's April so y'all know what that means: National Poetry Month! I have compiled a list below of some books that are sure to interest even the most reluctant poetry readers and included some ideas for how to use them in the classroom. Even though I've labeled these as "books for teaching poetry," they're also great additions to the classroom library for any time of year. Enjoy!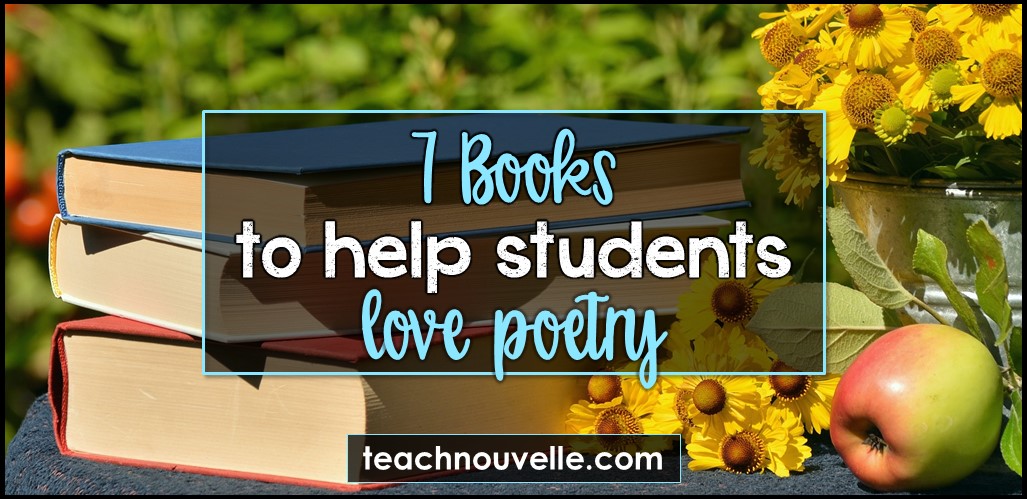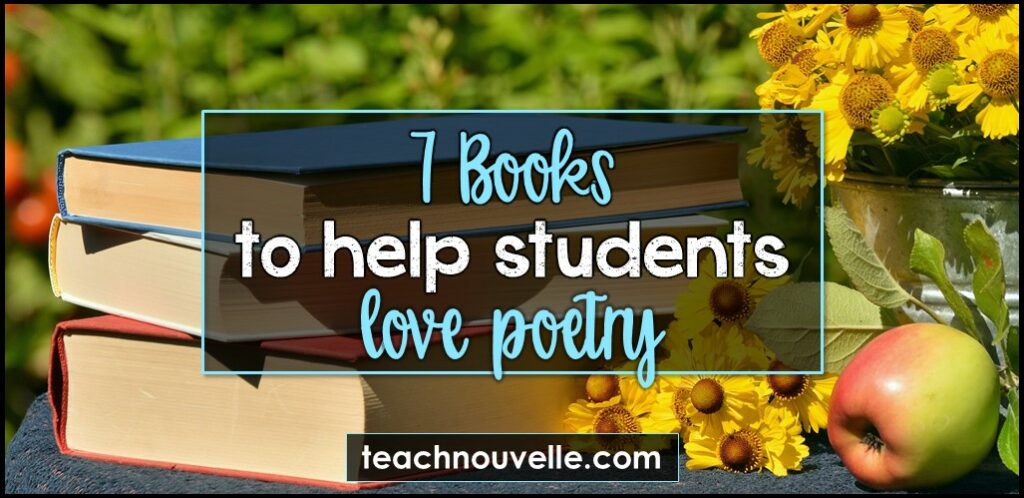 edited by Patrice Vecchione and Alyssa Raymond
This is a collection of poems from acclaimed authors such as Elizabeth Acevedo, Samira Ahmed, Carlos Andres Gomez (and many more!). These poems offer students unique insight into the immigrant and refugee experience. Ink Knows No Borders features 65 poems on subjects like stereotyping, language gaps, isolation, and homesickness. This book allows students to gain empathy and expand their cultural horizons through first person experiences.
This blog post uses Amazon Affiliate Links for your convenience.
If you decide to purchase any of these books, please consider doing so through our affiliate links.
It is at no additional cost to you, and your support makes the YA Cafe Podcast possible!

by Laurie Halse Anderson
A memoir in free-verse. Published this spring, 20 years after her groundbreaking novel Speak, Shout is more than a memoir; it is a call to action. Laurie Halse Anderson shares her own trauma and laments the lack of progress we have made as a society towards abolishing rape culture. She is a fierce advocate for victims everywhere, and this book commands us to "shout" on their behalf.
This memoir, while fierce, also contains moments of humor. It's easy to imagine asking students to write a free-verse reimagining of a moment from their own lives, using Shout as a mentor text.

by Nikki Grimes
A celebration of Harlem Renaissance poetry. Using the 'Golden Shovel' composition style, Grimes juxtaposes beloved poems from the Harlem Renaissance alongside an original response of her own. She connects the work of Langston Hughes, Jean Toomer, and many others with her own perspective on modern-day events. The whole book is tied together with incredible illustrations. It is also a wonderful jumping off point for a writing assignment where students could pick a piece from the book (or elsewhere) to inspire their own 'Golden Shovel' poems.
This is absolutely one of my favorite books for teaching poetry!
Are you looking for a fun way to review
poetic devices with your students?
Read about using Poetry Bellringers and get a week's worth of this resource for free!

edited and compiled by Billy Collins
This collection, curated by America's Poet Laureate, is an anthology of contemporary poetry, with entries from Philip Levine, Naomi Shihab Nye, Mary Jo Salter, and Edward Hirsch (and many, many more!). Collins has selected poems that will feel fresh, engaging, and sincere to any reader, even those who might be reluctant to pick up a book of poetry voluntarily. The collection was inspired by Collins' Poem A Day project with the Library of Congress and would be a great choice for teachers who wanted to do a Poem A Day in their classes. He even offers some tips on how to read a poem aloud.
by Jason Reynolds
"Fifteen-year-old Will, immobilized with grief when his older brother Shawn is
shot and killed, slowly comes to mull The Rules in his head. There are three: don't
cry, don't snitch, and "if someone you love / gets killed, / find the person / who
killed / them and / kill them."
 Long Way Down is an award-winning YA novel told in free-verse. It's a snapshot of sixty seconds in the life of fifteen-year-old, Will who is confronted with his dead brother, a loaded gun, and a choice about what comes next.
Books in verse are doing really well right now, and they're great books for teaching poetry because they draw in even the most reluctant students.
Want book recommendations delivered to your inbox?
Sign up for the YA Reads Monthly Newsletter!

edited by Paul B. Janeczko and illustrated by Chris Raschka
This collection of poems takes place in nine different time periods, from the Middle Ages to present day. Works from well-known poets such as Christina Rossetti, William Wordsworth, Emily Dickinson, and Robert Louis Stevenson are accompanied by charming and whimsical illustrations, all aimed at helping students understand how writers draw inspiration from the world around them.
This is one of the books I love to include in my Poetry Speed Dating activity!

edited by Bill Aguado and Richard Newirth
WritersCorps began in 1994 to help at-risk youth and has helped thousands of kids in New York, San Francisco, and Washington, D.C. to find their creative outlets. This book is a collection of poems from teens in their writing programs, and it's a great chance for students to be inspired by their peers.
Need something else? You can find ALL my recommendation lists for inclusive classroom materials here. Novels, TED talks, short stories, and so much more!
by Adam Bradley
And since teachers love poetry too, here is a bonus recommendation especially for y'all 🙂
Did you know that in 2017, Bob Dylan received the Nobel Prize for Literature for his songwriting? The Poetry of Pop by Adam Bradley makes the case for a deeper appreciation of popular songs by examining and analyzing their elements, the way we would with a work of poetry. In the book we also hear from nine poets who walk us through a close reading of a pop song of their choice, with some surprising choices! Keep your phone handy while you are reading so you can listen to any of the songs that you might not be familiar with.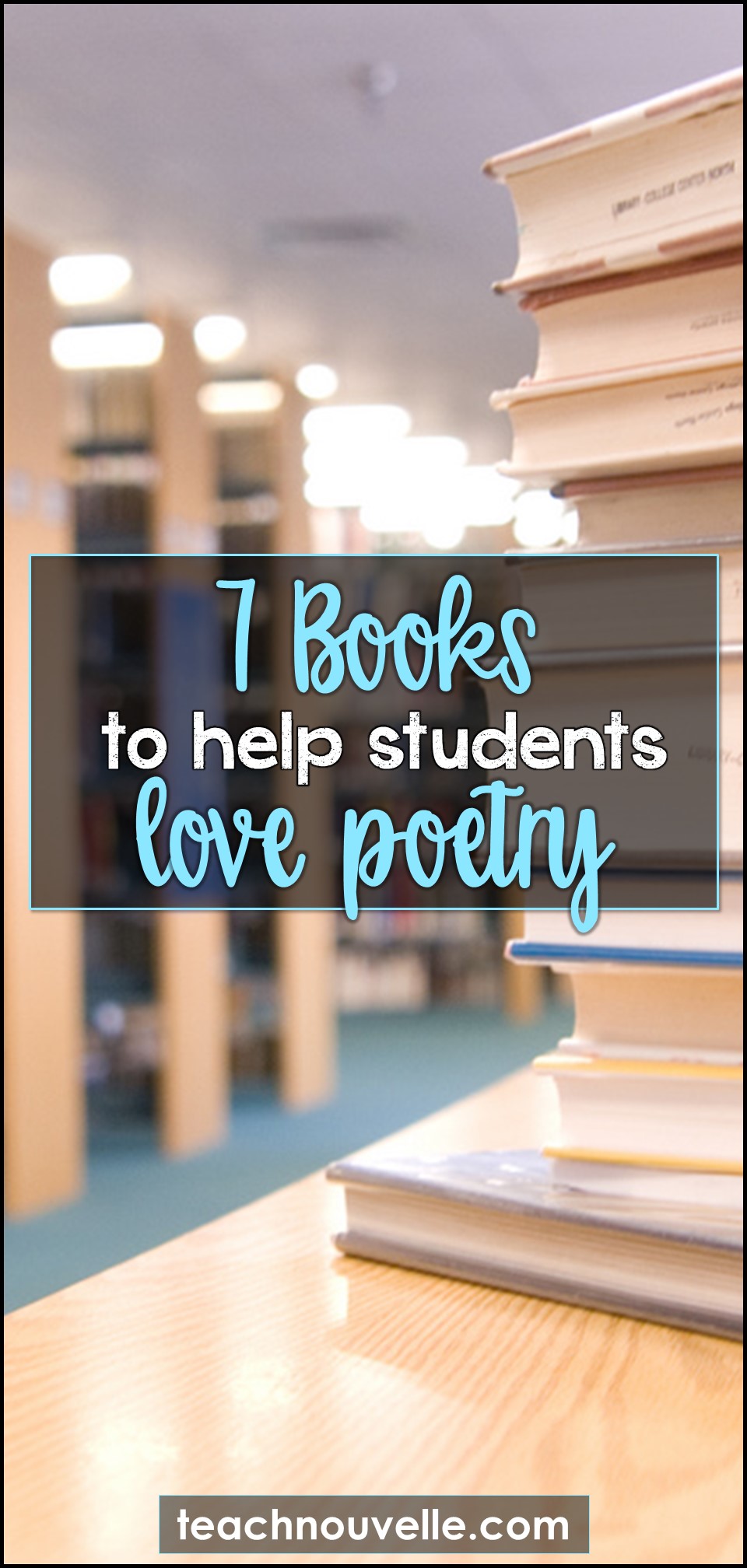 Thank you for reading! What are your favorite books for teaching poetry? Let me know in comments, and be sure to keep in touch @nouvelle_ela!
Happy teaching!