I love poetry, and I always want to share that love of poetry with students. Last year, I decided to add a new element to my poetry unit, Poetry Speed-dating. This simple activity allows students to explore some poetry in a low-stakes way.
Set Up Poetry Speed-Dating
The set-up is simple. Find a variety of poetry books and anthologies for students to browse. You can collect anthologies from the library, set up stations with access to various poetry websites you like, or have students bring in books of poetry from home. If students have a favorite poem from childhood (perhaps something from Where the Sidewalk Ends), this can be a wonderful place to start.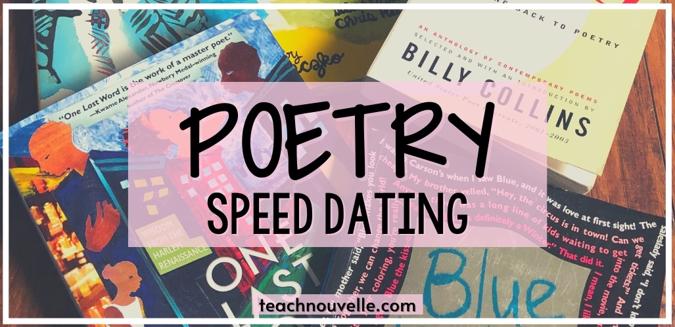 Allow students to browse. It really is that simple. I remind students to write down the names of any poems or poets that strike them, but beyond that, it's a free reading day. Let them spread out, swap books, and just enjoy exploring.
For an exit ticket, I ask students to write 3-4 sentences about any poem they enjoyed and why. They don't have to write about theme or devices – simply describe what they liked about the poem. This is the very beginning of the poetry unit, so the whole goal is enjoyment.
Some Great Books
Here's a list of books I have in my classroom during Poetry Speed-dating. If you plan to purchase any of these books, I'd appreciate it if you did so by clicking the links below. These are all affiliate links, which means that Amazon gives me a small percentage of each sale. I use this money to keep my site up and running.
Poetry for Young People: Lewis Carroll
Poetry for Young People: American Poetry
Poetry for Young People: Walt Whitman
Poetry for Young People: Animal Poems
Poetry 180 (collected by Billy Collins)
A Poke in the I by Chris Raschka
Where the Sidewalk Ends by Shel Silverstein
Blue Lipstick by John Grandits
Poems to Learn By Heart (collected by Caroline Kennedy)
You can also download this lesson and booklist as a PDF here.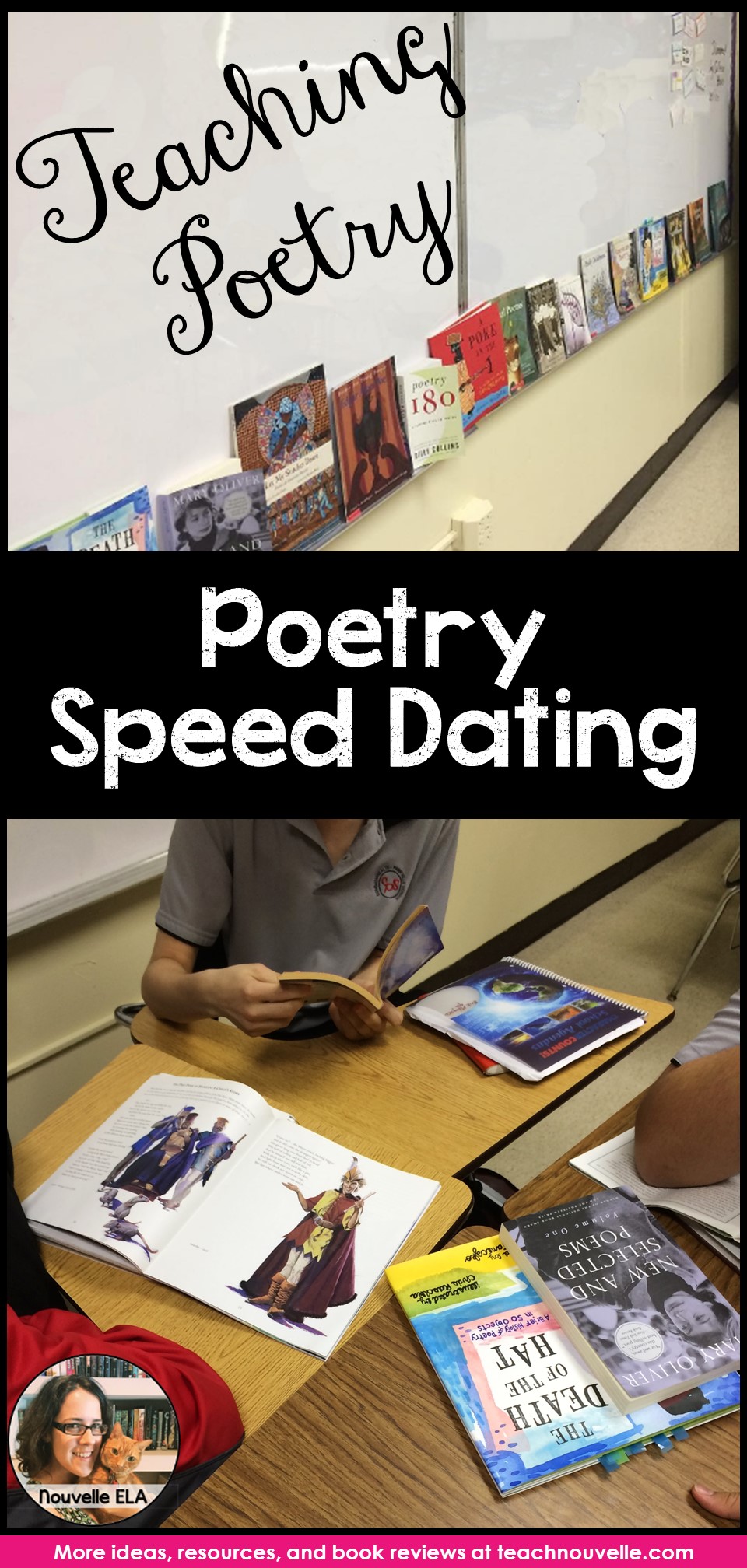 Check out my Complete Poetry Unit HERE!
I can't wait to hear how Poetry Speed-dating goes in your classroom! What else do you do to hook students' interest in poetry? Let me know in comments! Don't forget to subscribe to the Newsletter to get monthly updates, book recommendations, and freebies!