In this post, I share tips, ideas, & resources for teaching Bronx Masquerade by Nikki Grimes. My students love this book – yours will too 🙂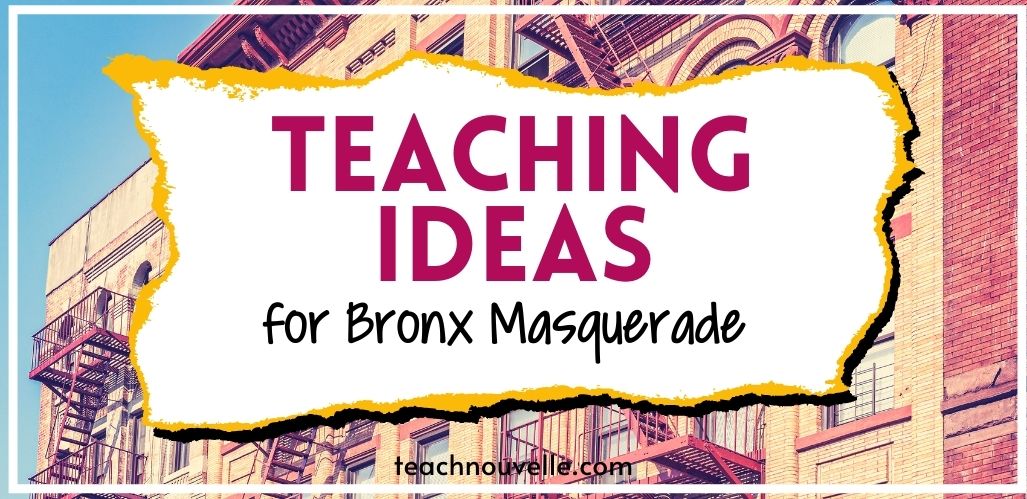 In Bronx Masquerade by Nikki Grimes, high school narrators explore themes of identity, family, and community at the new Open "Mike" Friday in Mr. Ward's class. Each chapter includes a prose section that reads like a journal entry *and* the narrator's slam poem. In this post, I'll be sharing some ideas for teaching Bronx Masquerade that helped me *and* my students.
Why do I love Teaching Bronx Masquerade?
As I've mentioned before on Instagram and the blog, I had a rough first year of teaching. I was working 70 hours a week and wasn't sure it was a good fit for me. My school was highly segregated because of a variety of issues, and I had one class that was mostly Black and Latinx kids. This class was blended SPED, ESL, and enrichment, and beyond some mandated test prep, lacked a curriculum. I was adrift and unseasoned.
The media specialist and another teacher pointed me toward Bronx Masquerade, and it was a SMASH HIT. I'm serious. Whereas reading any other text had felt like pulling teeth up to that point, we zipped through Bronx Masquerade in a couple of weeks. Students couldn't wait to read aloud. Then, they wanted to write poems and have their own "Open Mike." 
This is the book that got me through my first year of teaching.
Bronx Masquerade has:
A variety of poetry forms (great exposure!)
Short chapters (excellent for ELLs & reluctant readers)
A diverse cast of characters
A reasonable treatment of heavy themes
Here are my favorite teaching ideas for Bronx Masquerade. I developed these resources with my students during that very first year, and they were a colossal hit!
Students choose one artist, writer, or scholar from the Harlem Renaissance to research and present to the class. This is a great short research project and helps build background for reading the novel. My students loved this project because of the clear research expectations and brief presentations. When they'd come across people they'd "met" from these presentations in the novel, it meant a lot to them. They told me they got more out of the novel because of this research. Teacher win!
Students choose one narrator from the novel OR create a new narrator and write a new chapter from their perspective. They also write a poem. This project works well because the text is model after model of what a successful chapter looks like! Also, the book chapters are brief and non-threatening, so students feel like they can take part. Some students even wanted to share their work aloud!

They also write a poem, like the one shown in the graphic below: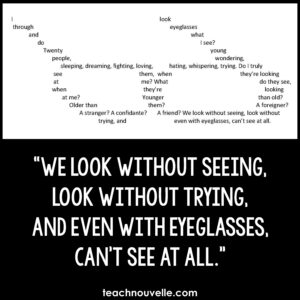 Unfortunately, standardized testing is a fact of education right now (and back then), so I created a unit test that is Common Core-aligned. This prepares students for the types of questions they see on state testing. However, I also worked in open-ended opinion questions about the novel. Because of the academic tracking in that school, students had received messages that they were the "dumb class." Opinion-based questions allowed them to balance out any test jitters they had since there were no "wrong answers." Instead, we focused on citing evidence to support our claims.
After they read the novel, students wanted to write and share their own poetry. Honestly, I didn't even think they'd want to, and it was THE BEST day of my first year of teaching. We spent a week listening to examples of slam poetry and workshopping our poems. I shared a poem on Day 2 to set the tone that we could all be vulnerable. Then, on Day 5, I brought in snacks and rearranged my room for a coffee house vibe. Everyone shared, and it was epic.
More creative poetry ideas in this post!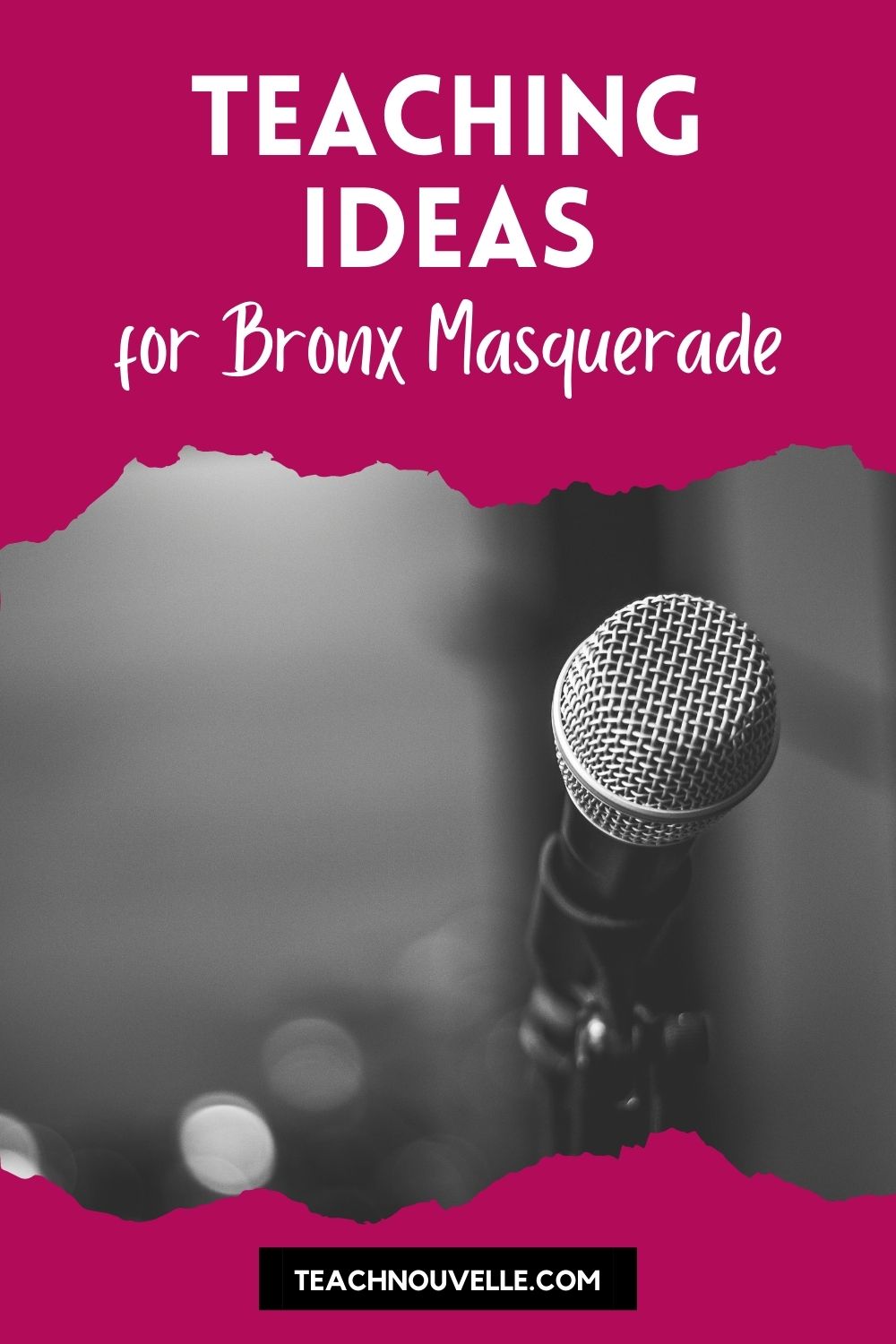 What's a book that changed your teaching career? I'd love to hear from you in the comments.
Happy teaching!