It might seem like an unusual combo, but I love using procedural writing to build classroom community. Intrigued? Let me show you how!
Teaching procedural writing is a great way to build student writing skills AND develop a strong classroom community. The "how-to" format allows students to become the experts, and you can sit back and enjoy.
Note: If you're looking for nonfiction writing activities in a different format, check out this post on teaching personal narrative writing 🙂
What is a procedural format?
You can basically break procedural writing into an introduction, steps in a process, and a conclusion. It is easy to engage students in the procedural format because there are TONS of engaging examples out there: makeup tutorials, crafting TikToks, and video game walkthroughs. If your students are on the internet at all (which they are!), they've seen this format.
Our job is to make it clear to them and then turn over the reins.
Procedural writing examples
I've done procedural writing and demonstrations in classrooms in the US, France, and Germany, and it is the perfect way to help students strengthen their skills and build classroom community.
And school community!
Seriously.
Besides watching & reading a few examples from around the web, I ask faculty members to do a short how-to speech and demonstration. This creates a lot of fun moments and sets students up for their own presentations.
Our Health teacher came to demonstrate the Heimlich maneuver.
A beloved Social Studies teacher came in to do a magic trick.
One of the more serious German teachers brought in his dog to show some training techniques.
The possibilities are endless!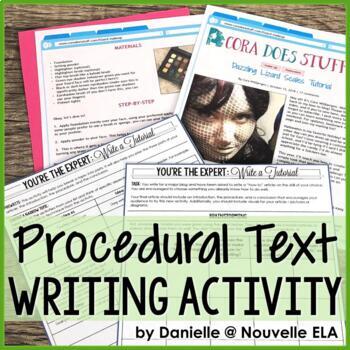 Procedural writing topics
In this procedural writing resource, I have students start by brainstorming big topics they're experts in. This is something their classmates can readily tell them: "Janelle, you're so good at basketball! Do something on that!" or "Fernando, teach us a skateboard trick."
Once they have broad categories, we get into the details. They list out 3-5 specific skills they could show off, remembering that this is only a 5-minute demonstration.
When they're ready to write, you can do some mini-lessons on procedural writing that focus on the steps. It's often difficult for students to break down a process they're familiar with, and that's truly the challenge of procedural writing. Janelle may have made a thousand free throws, but at some point, she learned how to breathe, how to stand, and how to follow through on her shot. Now, she has to take a process that has become very easy for her and break it down for a total beginner.
What teachers are saying about this resource:
"Fantastic activity. Kids loved it." – Susan K.
"I plan to use this as enrichment for my early finishers and it may also serve as motivation for those who tend to proceed slowly with their work due to socializing. I know many of my students will want the opportunity to do this project, especially the video bonus! Thank you for sharing your creative ideas!" – Joyce S.
This writing activity has been heavily scaffolded so that students can complete it on their own or with partners. This makes it a great choice for blizzard bags, sub plans, or summer enrichment.
Final Thoughts: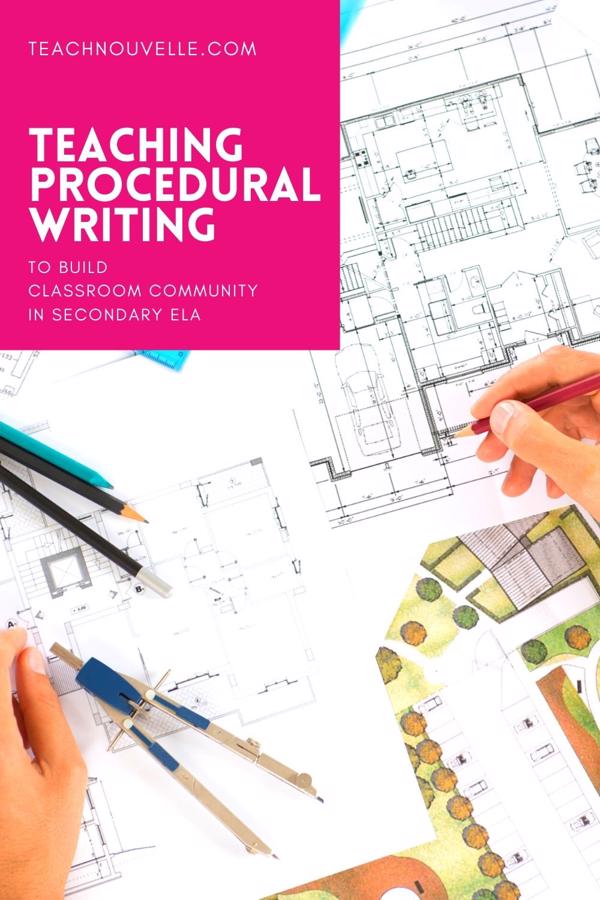 Have students submit the written tutorial, just like they're writing a blog post. Then, depending on the class, you could do live demonstrations or videos. You could even challenge students with different formats, like a super-visual, super-short TikTok tutorial.
These presentations are a ton of fun, and your students will amaze you with what they can do!
What activities do you use for building classroom community? Comment below or reach out on IG @nouvelle_ela 🙂
Happy teaching!