Whether you're hosting a lit circle or adding to your classroom library, these novels in verse will be a big hit with your secondary ELA students.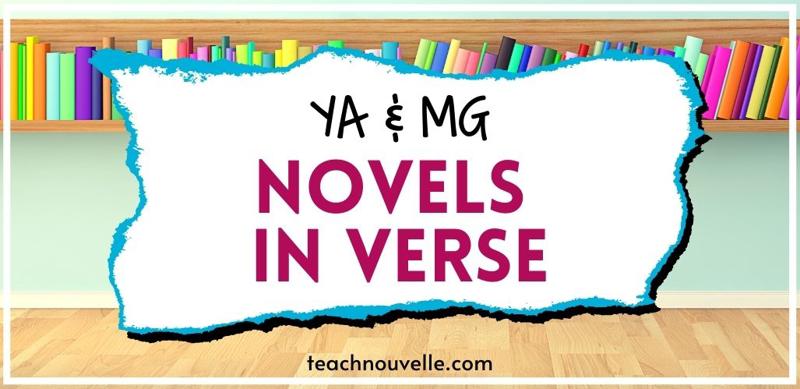 I love incorporating verse novels into the classroom! The fact that they have compelling stories, and easy-to-connect with characters makes verse novels an ideal choice for reluctant poetry readers. Students that aren't typically interested in poetry, but who are interested in the story, can grow to appreciate the writing style.
Keeping a few verse novels in your classroom library is also a great way to let students explore poetry in a "no pressure" setting.
In this post, I'll share some novels in verse for middle and high school ELA, plus some extension/enrichment activities that you can use to accompany the books. If you want to pick up any of these books for your classroom, please consider shopping from my Bookshop Affiliate list. It's the same cost to you, and Bookshop supports indie bookstores, plus I get a small commission to help keep the blog up and running 🙂
Happy reading!
My favorite novels in verse for in the Secondary ELA Classroom:
Novels in verse for high school
Punching the Air by Ibi Zboi and Yusef Salaam
"The story that I thought

was my life

didn't start on the day

I was born

The story that I think

will be my life

starts today"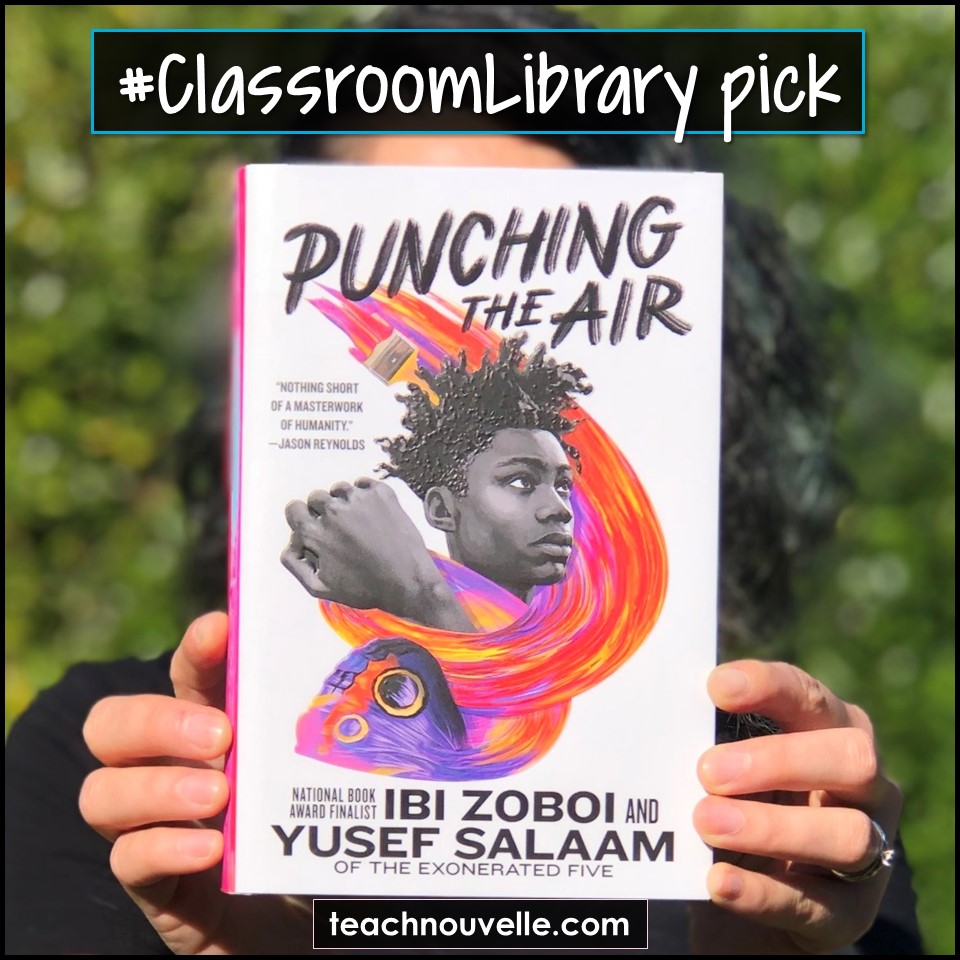 Amal Shahid has always been an artist and a poet. But even in a diverse art school, he's seen as disruptive and unmotivated by a biased system. Then one fateful night, an altercation in a gentrifying neighborhood escalates into tragedy. "Boys, just being boys" turns out to be true only when those boys are white.
Suddenly, at just sixteen years old, Amal's bright future is upended: he is convicted of a crime he didn't commit and sent to prison. Despair and rage almost sink him until he turns to the refuge of his words, his art. This never should have been his story. But can he change it?
With spellbinding lyricism, award-winning author Ibi Zoboi and prison reform activist Yusef Salaam tell a moving and profound story about how one boy can maintain his humanity and fight for the truth, in a system designed to strip him of both.
(Summary from GoodReads)
Previously on the blog, I shared my full review and teaching tips for this novel. It's a great choice for the classroom library, yes, but I think it can be even more impactful as a class novel or as part of a lit circle. Read the post for all my ideas 🙂
Bronx Masquerade by Nikki Grimes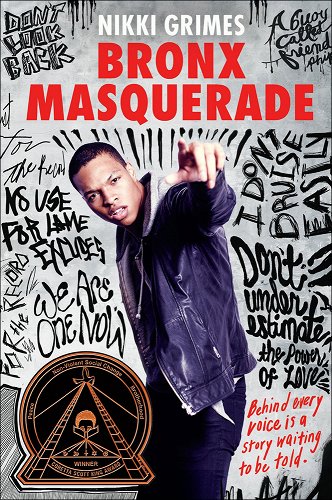 "When Wesley Boone writes a poem for his high school English class, some of his classmates clamor to read their poems aloud too. Soon they're having weekly poetry sessions and, one by one, the eighteen students are opening up and taking on the risky challenge of self-revelation. There's Lupe Alvarin, desperate to have a baby so she will feel loved. Raynard Patterson, hiding a secret behind his silence. Porscha Johnson, needing an outlet for her anger after her mother OD's. Through the poetry they share and narratives in which they reveal their most intimate thoughts about themselves and one another, their words and lives show what lies beneath the skin, behind the eyes, beyond the masquerade."
(Summary from GoodReads)
As a struggling new teacher, this novel was the bright spot of my first year. It was a seriously HUGE hit with my students, getting them interested in poetry in a way that nothing had before. I share all my teaching tips and ideas in this post.
Clap When You Land by Elizabeth Acevedo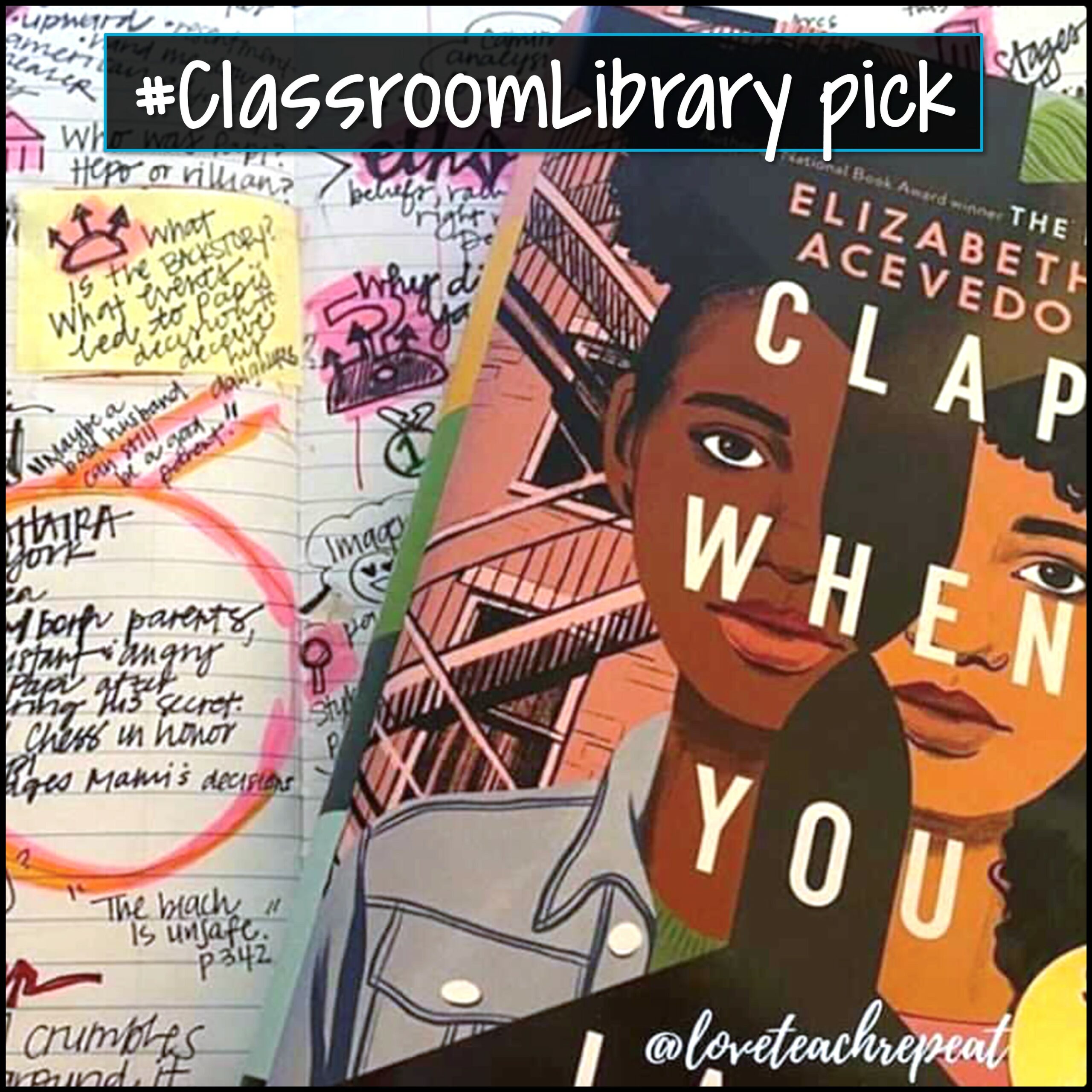 In a novel-in-verse, that brims with grief and love, National Book Award-winning and New York Times bestselling author Elizabeth Acevedo writes about the devastation of loss, the difficulty of forgiveness, and the bittersweet bonds that shape our lives.
Camino Rios lives for the summers when her father visits her in the Dominican Republic. But this time, on the day when his plane is supposed to land, Camino arrives at the airport to see crowds of crying people…
In New York City, Yahaira Rios is called to the principal's office, where her mother is waiting to tell her that her father, her hero, has died in a plane crash. Separated by distance—and Papi's secrets—the two girls are forced to face a new reality in which their father is dead and their lives are forever altered. And then, when it seems like they've lost everything of their father, they learn of each other.
(Summary from Good Reads)
My friend Vennieta Grant, (follow her on IG @loveteachrepeat) shared her review and teaching ideas for this novel on the blog. Her ideas will help you use this novel to teach characterization, setting, social & emotional learning, and more!
The Poet X by Elizabeth Acevedo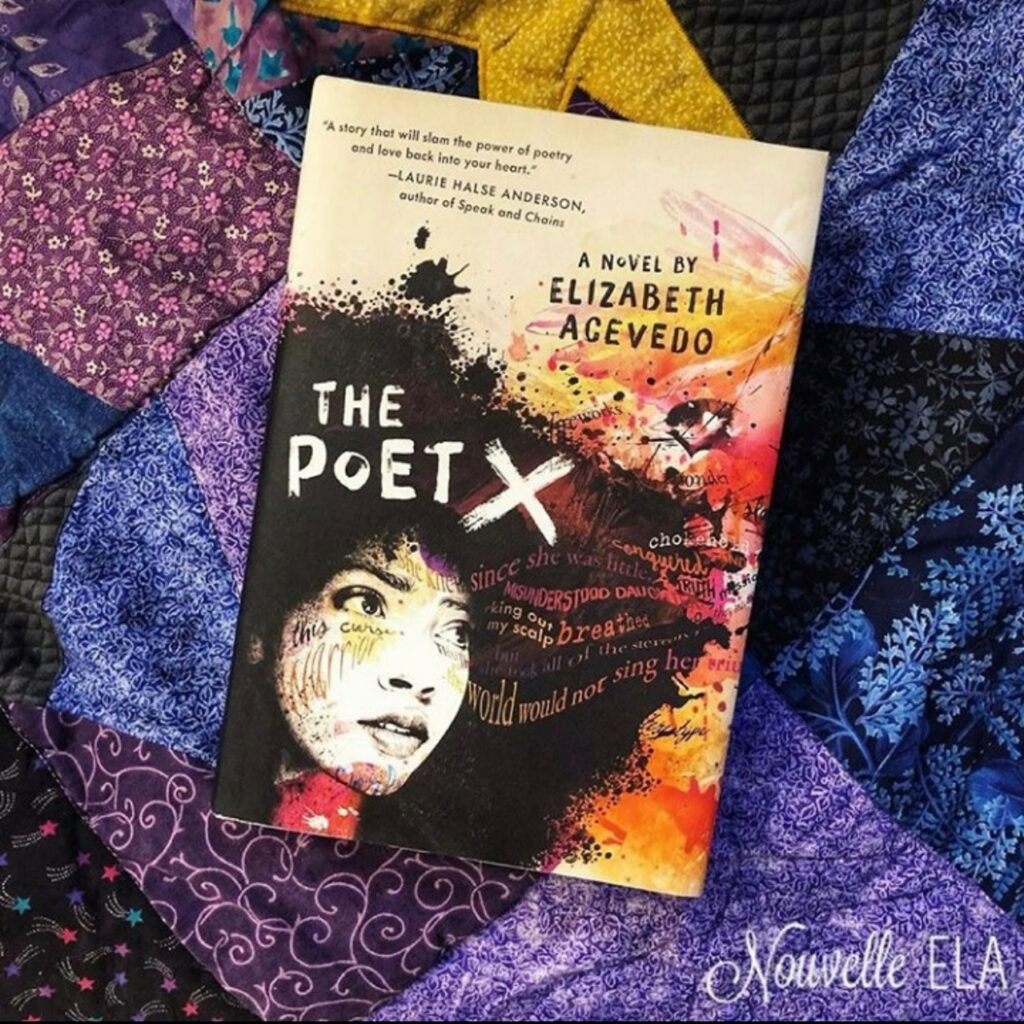 A young girl in Harlem discovers slam poetry as a way to understand her mother's religion and her own relationship to the world. Debut novel of renowned slam poet Elizabeth Acevedo.
Xiomara Batista feels unheard and unable to hide in her Harlem neighborhood. Ever since her body grew into curves, she has learned to let her fists and her fierceness do the talking.
But Xiomara has plenty she wants to say, and she pours all her frustration and passion onto the pages of a leather notebook, reciting the words to herself like prayers—especially after she catches feelings for a boy in her bio class named Aman, who her family can never know about. With Mami's determination to force her daughter to obey the laws of the church, Xiomara understands that her thoughts are best kept to herself.
So when she is invited to join her school's slam poetry club, she doesn't know how she could ever attend without her mami finding out, much less speak her words out loud. But still, she can't stop thinking about performing her poems.
Because in the face of a world that may not want to hear her, Xiomara refuses to be silent.
(Summary from GoodReads)
I loved this book. It's not only a beautiful read, but since the author narrates the audiobook, it's a beautiful listen. (Watch her perform an excerpt here.)
This verse novel is a great choice for National Poetry Month. And since the plot revolves around slam poetry, maybe you can host a poetry slam in your classroom?
Novels in verse for middle school
Brown Girl Dreaming by Jacqueline Woodson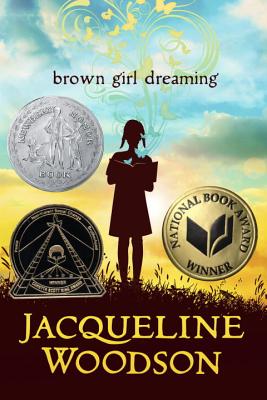 "Raised in South Carolina and New York, Woodson always felt halfway home in each place. In vivid poems, she shares what it was like to grow up as an African American in the 1960s and 1970s, living with the remnants of Jim Crow and her growing awareness of the Civil Rights movement.
Touching and powerful, each poem is both accessible and emotionally charged, each line a glimpse into a child's soul as she searches for her place in the world. Woodson's eloquent poetry also reflects the joy of finding her voice through writing stories, despite the fact that she struggled with reading as a child. Her love of stories inspired her and stayed with her, creating the first sparks of the gifted writer she was to become."
(Summary from GoodReads)
Speaking of Jacqueline Woodson, I absolutely adore her TEDTalk. Your students will love learning about writing from one of the most celebrated authors of kid-lit and YA. In her talk, Woodson recalls how the many long hours of her childhood spent reading, slowly, have informed her writing style. Too often we push kids to read more, with a metric based on page count and grade level. Woodson urges the listener to understand more. I have more TEDTalks for the classroom in this post.
Inside Out and Back Again by Thanha Lai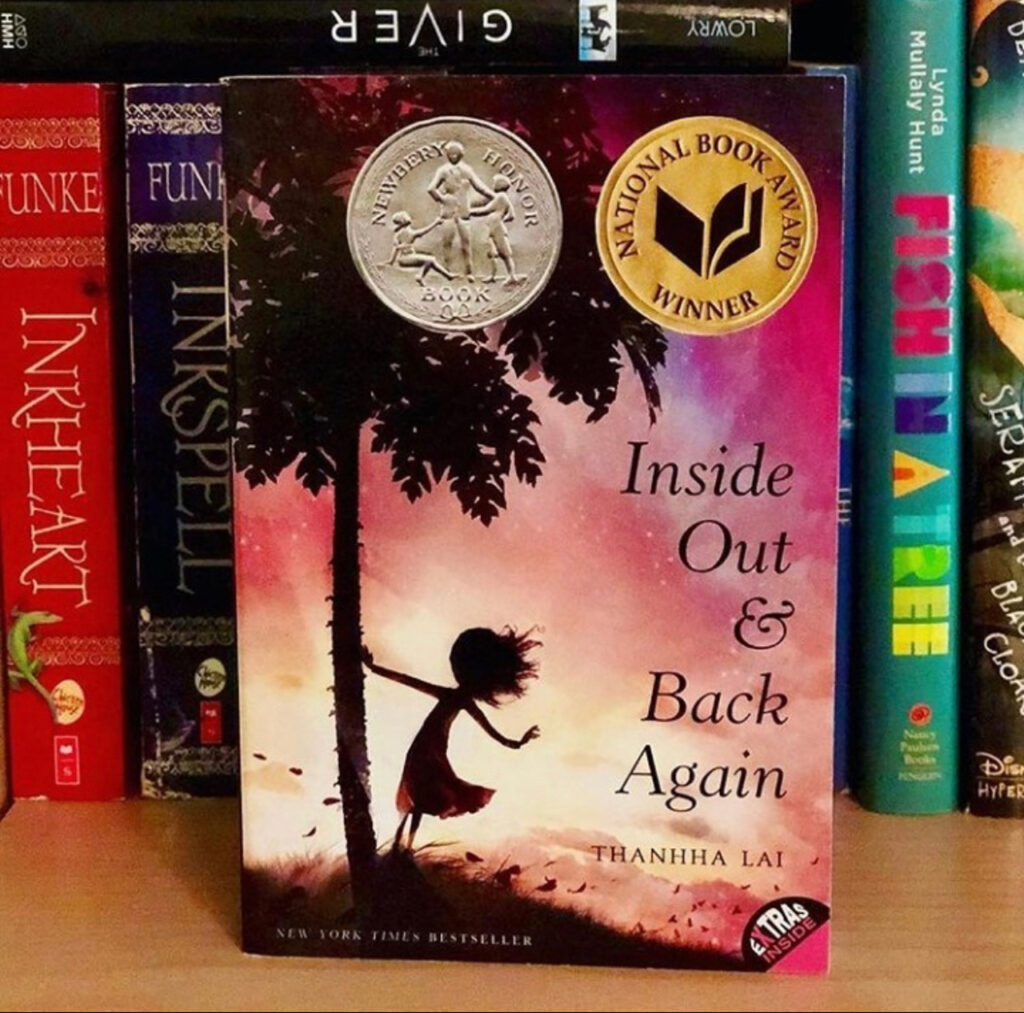 Like Brown Girl Dreaming, this verse novel is loosely autobiographical. It follows ten-year-old Hà as she and her family flee Saigon and arrive in America as refugees. This book is heartfelt and poignant, with astute observations about the world around us. Use this in grades 4-8 to build empathy for immigrants and refugees. Short chapters make this perfect for a read-aloud.
Find more novels featuring Asian American protagonists in this post.
Long Way Down by Jason Reynolds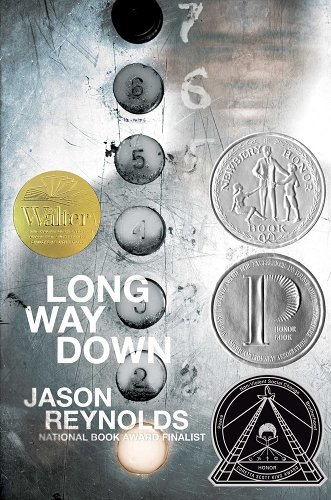 "Fifteen-year-old Will, immobilized with grief when his older brother Shawn is

shot and killed, slowly comes to mull The Rules in his head. There are three: don't

cry, don't snitch, and "if someone you love / gets killed, / find the person / who

killed / them and / kill them."
Winning numerous awards upon its release, this gritty novel shows students that poetry isn't all flowers and confessions of love. It's a snapshot of sixty seconds in the life of fifteen-year-old Will who is confronted with his dead brother, a loaded gun, and a choice about what comes next. This gripping premise will catch a reader's attention, and since it's a novel-in-verse, it's perfect for reluctant poetry readers.
The Crossover by Kwame Alexander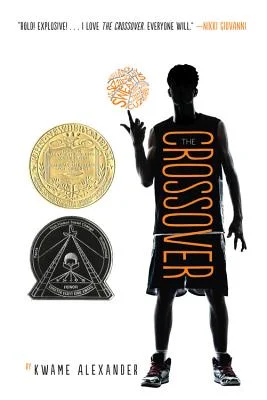 "With a bolt of lightning on my kicks . . .The court is SIZZLING. My sweat is DRIZZLING. Stop all that quivering. Cuz tonight I'm delivering," announces dread-locked, 12-year old Josh Bell. He and his twin brother Jordan are awesome on the court. But Josh has more than basketball in his blood, he's got mad beats, too, that tell his family's story in verse, in this fast and furious middle-grade novel of family and brotherhood.
Josh and Jordan must come to grips with growing up on and off the court to realize breaking the rules comes at a terrible price, as their story's heart-stopping climax proves a game-changer for the entire family.
(Summary from GoodReads)
Ideas for teaching novels in verse:
I think verse novels are a great choice for blackout poetry or allowing students to create an illustration for this favorite passage. These activities are especially great for engaging students who are more interested in visual arts than language arts. You can find blackout, illustration, and two other activities in this Poetry Challenges bundle.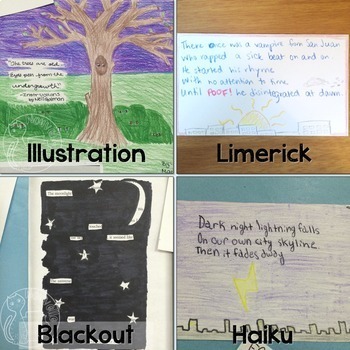 And last but not least, you can find ALL my tips and ideas for teaching poetry in this post 🙂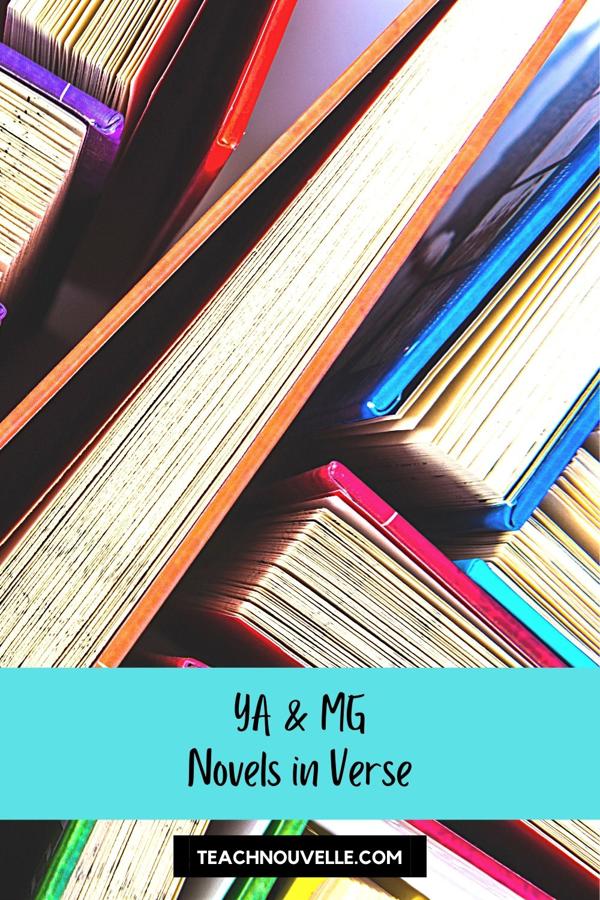 I hope this post gave you some inspiration for teaching novels in verse or gave you some new titles to add to your classroom library! And remember, you can find all these novels in my Bookshop Affiliate list.
What's your favorite verse novel, I'd love a recommendation from you! Comment below or reach out on IG @nouvelle_ela
Happy teaching!