This content has been archived. It may no longer be relevant
I love novels in verse, and the new book Punching the Air by Ibi Zoboi and Yusef Salaam does not disappoint! The mix of art and poetry on the page is a compelling read that finishes quick but lingers in your heart.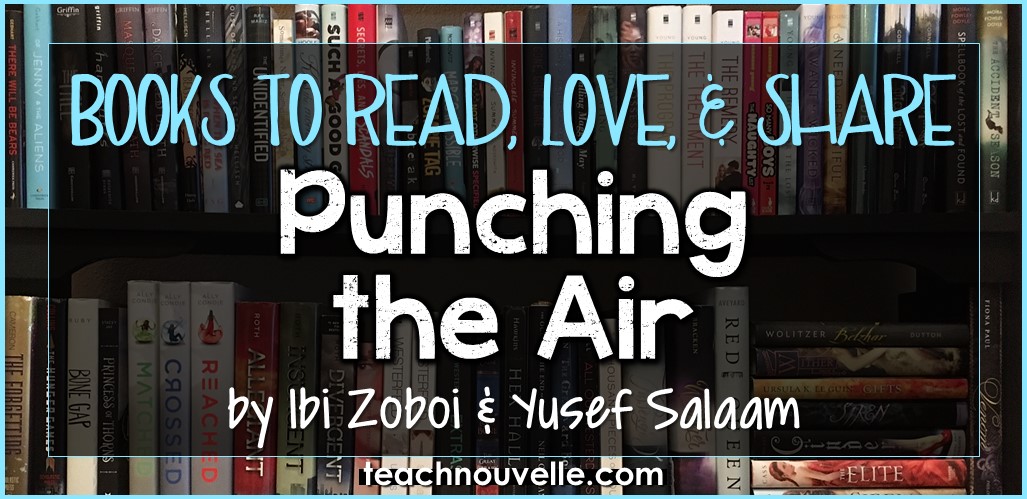 Punching the Air
The story that I thought
was my life
didn't start on the day
I was born

The story that I think
will be my life
starts today
Amal Shahid has always been an artist and a poet. But even in a diverse art school, he's seen as disruptive and unmotivated by a biased system. Then one fateful night, an altercation in a gentrifying neighborhood escalates into tragedy. "Boys, just being boys" turns out to be true only when those boys are white.
Suddenly, at just sixteen years old, Amal's bright future is upended: he is convicted of a crime he didn't commit and sent to prison. Despair and rage almost sink him until he turns to the refuge of his words, his art. This never should have been his story. But can he change it?
With spellbinding lyricism, award-winning author Ibi Zoboi and prison reform activist Yusef Salaam tell a moving and profound story about how one boy can maintain his humanity and fight for the truth, in a system designed to strip him of both.
(Summary from GoodReads)
In the Classroom
This novel is a masterwork of collaboration, form, and message. Yusef Salaam is a member of The Exonerated 5 and draws on his own experiences and emotions in this novel. Ibi Zoboi chooses poetry and art for her narrator to underscore the importance of identity and avenues of expression. Check out this interview with Rich in Color for more about what each aimed to bring to this collaboration.
Ava DuVernay's series When They See Us beautifully explores The Exonerated 5 and their story of wrongful imprisonment. Salaam and Zoboi brought a different story to the character of Amal, but it is still rooted in systemic racism and the disproportionate meting out of justice. Amal is guilty of something, and the book is a reckoning of what he's guilty and not guilty of. Amal is constantly exploring the idea of "the wrong place at the wrong time" and what his actions mean for the rest of his life.
This is an excellent opportunity to discuss notions of justice versus the realities of the American justice system. Here's a great TED Talk by "justice architect" Deanna Van Buren that will get your students talking.
If you're required to teach To Kill a Mockingbird, consider incorporating this novel for another perspective. You can find more ideas for teaching Just Mercy, To Kill a Mockingbird, and texts centered around justice here: Rethinking the Classics: To Kill a Mockingbird. You could also incorporate this novel in Social Justice Literature Circles.
Thank you to HarperCollins for sending me a review copy of Punching the Air!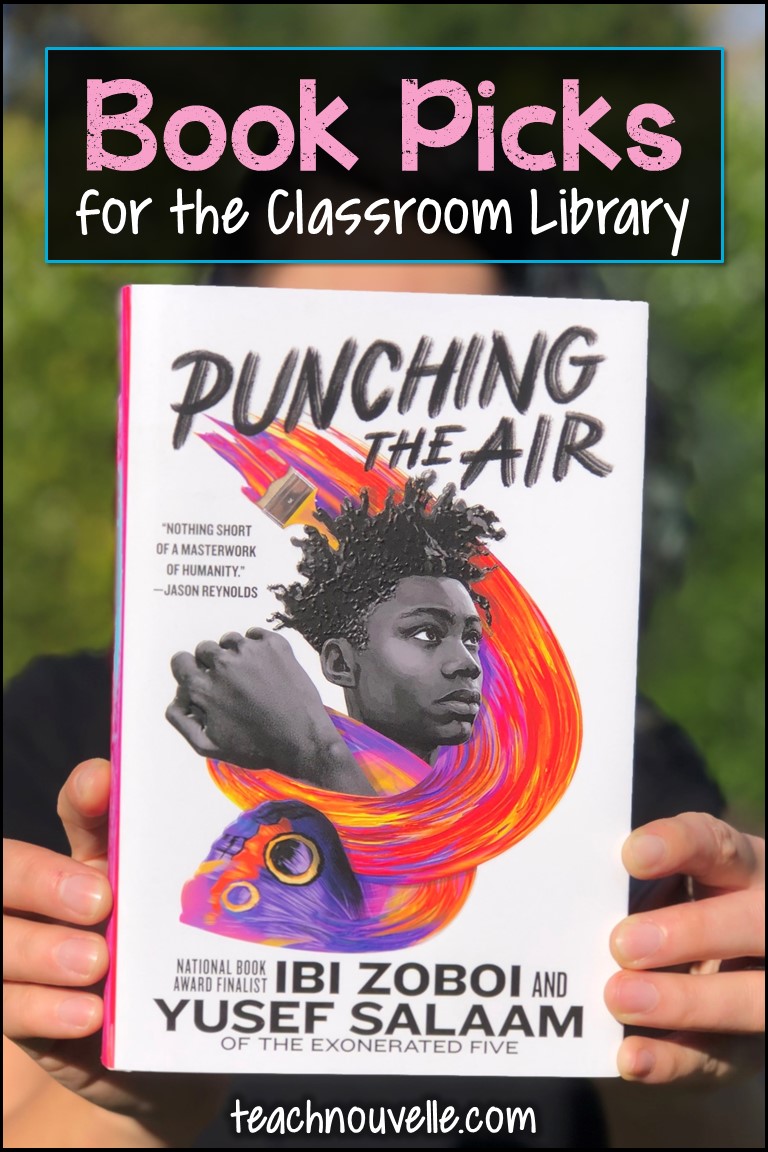 If you want to buy a copy of Punching the Air, please consider supporting local bookstores (and me!) by making your purchase using my Bookshop affiliate link.
Happy teaching!
-Danielle