Carrie Fountain's new book I'm Not Missing is an exploration of friendship, loss, and not repeating the mistakes of the past. (transcript)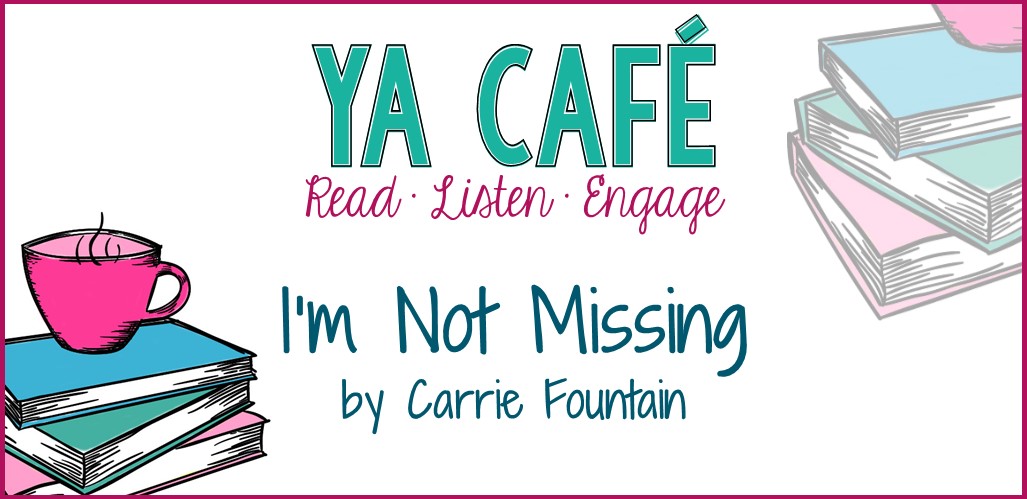 In today's episode…
In Carrie Fountain's I'm Not Missing
, Miranda and Syd are best friends, brought even closer together by their shared trauma of being abandoned by their mothers. When Syd disappears and all Miranda finds is a note that says, 'I'm gone; I'm not missing,' Miranda is heartbroken that she's been left again. She wants answers, but Syd isn't responding to her texts. And as she grows closer to Nick Allison, she uncovers some truths that make her wonder how much she even knew her best friend.
These Show Notes use Amazon Affiliate Links for your convenience.
If you decide to purchase this book, please consider doing so through our affiliate links.
Your support makes this podcast possible.
Episode highlights…
SPOILER-FREE
*1:21 – Expectations and comparisons with Monday's Not Coming (hint: not the same story at all!)
"What I've learned from the two of them was that grief wasn't about someone being gone, it wasn't final like that. In fact it was the exact opposite. It was about wanting them so bad and knowing that your want had no end. There was no one to receive it, to stop it. It just kept going and going, seeking endlessly." -from I'm Not Missing
*4:09 – The Lives of Saints and learning about Miranda's mom through margin notes
*7:26 – Miranda's dad
"Oh God, listen to me. This telescope has been in development since before you were born. It's basically the most sophisticated piece of technology the world has ever seen to date. I assure you, Miranda, the James Webb space telescope is not a ruse the National Aeronautics and Space Administration has cooked up so I can follow you to college." -from I'm Not Missing
THINGS WE LIKE A LATTE
Danielle –  Overturned
by Lamar Giles
Amanda – Being an instrument-rated pilot! Hooray!
SPOILER-INFORMED
*13:42 – Miranda's trauma (hint: Amanda was not impressed!)
"Syd seems kind of like a person who needed to make other people's lights dimmer to make her own brighter. Like I definitely got that from her early interactions with Miranda, just sort of the way that she's steamrollered over whatever Miranda wanted, but she's clearly like a high energy, very captivating person to follow and be around." -Amanda, episode 21
*18:20 – Miranda's connection to Letty
"It only occurred to me right then standing in her kitchen that all the time Letty had been giving me advice about how to deal with Syd's disappearance, she was speaking from her own experience. Her best friend had been 'gone, not missing too.'" -from I'm Not Missing
Want book recommendations delivered to your inbox?
Sign up for the YA Reads Monthly Newsletter!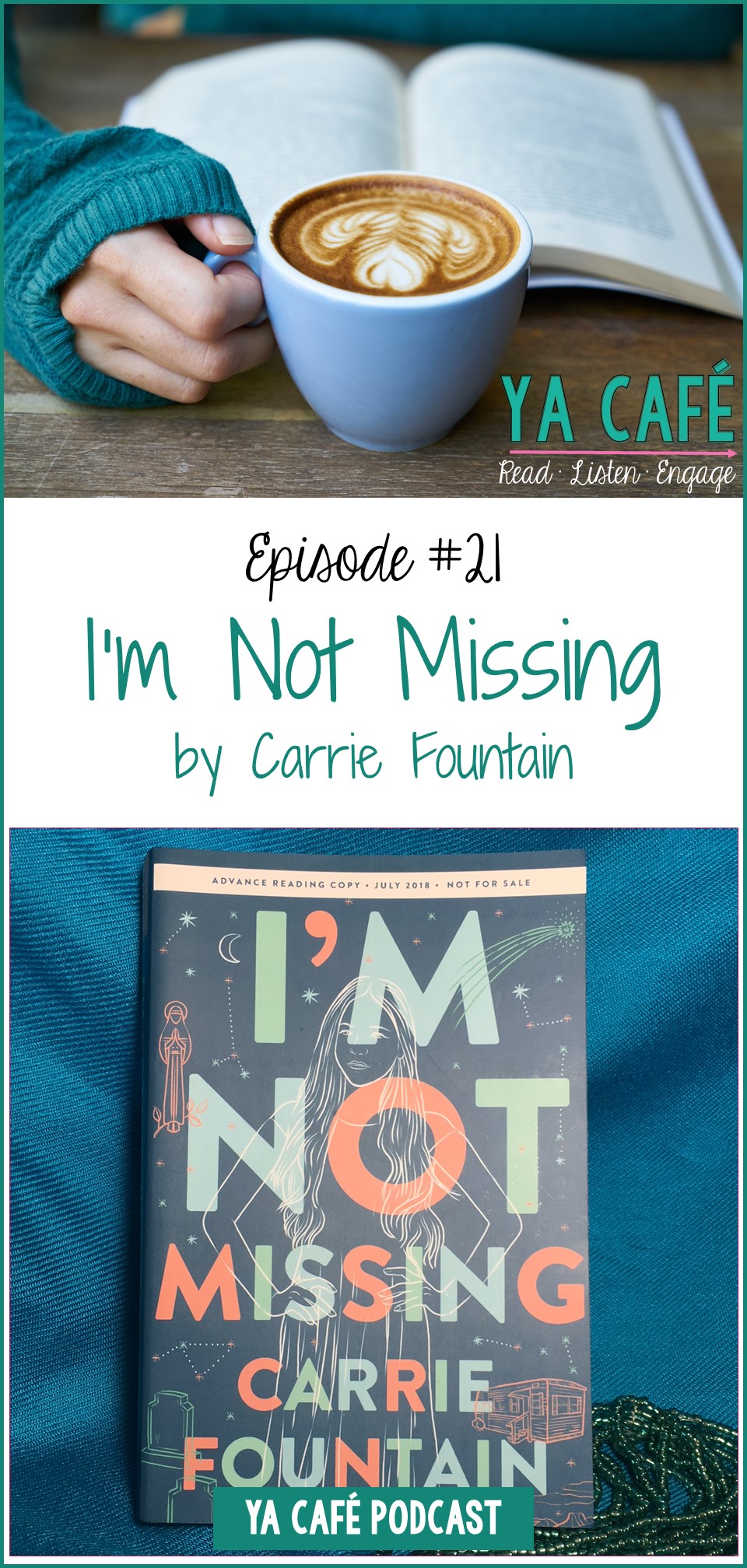 Also, we don't really have a list of a ton of extra resources for teachers and librarians this week, but I did want to link to an article I wrote. In this episode, we talk pretty lightly about grief and grief-stricken characters, but the portrayal of grief in this book is rich and complex. If you'd like my more serious reflections on grief and how teachers can handle it in the classroom, here's my epic blog post on the subject of grief. ~Danielle
Get in touch with us on Instagram and Twitter at @yacafepodcast or email us at yacafepodcast@gmail.com. We look forward to hearing from you!
Credits…
Hosts: Danielle Hall (who blogs at teachnouvelle.com)
& Amanda Thrasher (a booklover extraordinaire)
Producer: Leila Hobbs
Music: Matt McCammon
Thank you to Flatiron Books for the review copy!