Erin Callahan's debut novel The Art of Escaping is a fun and fresh read about escapology, testing your limits, and finding  your passion. (transcript)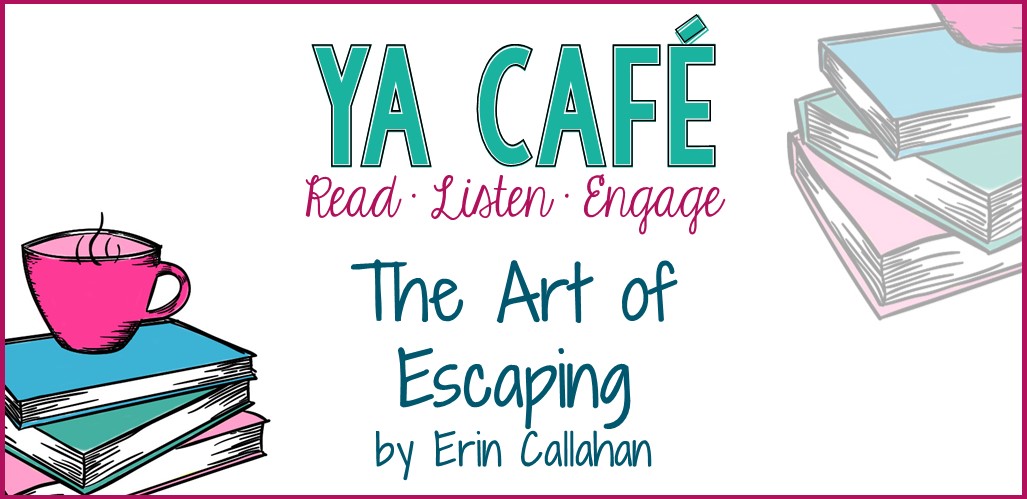 In today's episode…
The Art of Escaping
by Erin Callahan is about 17-year-old Mattie, who flies under the radar despite her parents' push to be more exceptional and well-rounded. The thing is, she's only ever really had a passionate interest in escapology. When she works up the courage to seek out the daughter of a legendary escape artist, a new world is open to her – one of handcuffs and straightjackets and death-defying stunts for a live audience. But when Will, her high school basketball team's golden boy, sees her perform, she feels like her secret is about to come crashing down around her. But Will has secrets too, and Mattie learns that everyone's hiding their truest truths.

These Show Notes use Amazon Affiliate Links for your convenience.
If you decide to purchase this book, please consider doing so through our affiliate links.
Your support makes this podcast possible.
Episode highlights…
Spoiler-free
*1:01 – Jenn talks about her work at the Guilford Green Foundation
*3:52 – Jenn mentions her favorite book from the year so far, Celeste Ng's Little Fires Everywhere
*5:36 – We felt this book had a fresh perspective on typical YA high-school tropes
"What I do is very risky, it can be a matter of life and death, but there's also a deep sense of serenity. There's a moment just before I free myself. That feels so small and yet so big at the same time. It lasts for just a second, sometimes less, but it encompasses everything." – Akiko
*8:30 – "Adult woman locks teenager in trunk"
Things We Like a Latte
Danielle:  The Loneliest Girl in the Universe
by Lauren James – a new YA with hints of World War Z: An Oral History of the Zombie War
and The Martian
Jenn:  A robotic vacuum cleaner!
– she named hers Buffy the Dustslayer
Amanda: Incredibles 2
Spoiler-Informed
*16:15 – Will has a secret. What could it be?
"That's the magic of Mattie. She resides at that strange little waystation between stark reality and larger than life fantasy. She wants so much more than 'just the facts, ma'am'. She lives for those miraculous moments when you stumble upon something that somehow truer than truth." – Will
*21:56 – We disagree on the depiction of escapes in the novel.
*24:37 – Representation in YA. "If we're not telling their stories, we're really doing a disservice to the community."
Want book recommendations delivered to your inbox?
Sign up for the YA Reads Monthly Newsletter!
More ideas and resources for teachers and librarians…
We talk about representation a lot on this podcast, and we hone in on LGBTQ representation in this episode. We have generally noticed an uptick in books marketed as LGBTQ, but a closer look shows that the majority of those feature a white, cis-male protagonist who identifies as gay. In her project LGBTQ YA By the Numbers, author Malinda Lo breaks down the percentages on the other letters in the group name – the Ls, the Bs, the Ts, and the Qs. She makes some outstanding points about representation that you can talk about with your students.
Jenn talked a bit about her organization, the Guilford Green Foundation. Here's more about their library project, and how you can donate to their Amazon wishlist:
In July, Guilford Green Foundation will be launching its very own Queer library in our LGBTQ Community Center. Thanks to a generous grant from the Community Foundation of Greater Greensboro we purchased bookshelves for up to 1,500 books by, for and about the LGBTQ community. We are excited to work with local businesses and partners to fill our shelves with fantastic LGBTQ content. If you live in the Piedmont Triad area you can donate used LGBTQ books by contacting Guilford Green Foundation at 336-790-8419 or dropping books off at the LGBTQ Community Center located at 1205 W. Bessemer Ave. Suite 226, Greensboro, NC  27408. If you want to support us from afar, please check out our Amazon wishlist. You can purchase a book and have it shipped directly to us. We'll be starting a Queer book club in September, so if you send us one of your favorite titles, be sure to let us know why you think it's worthy of being one our book club selections.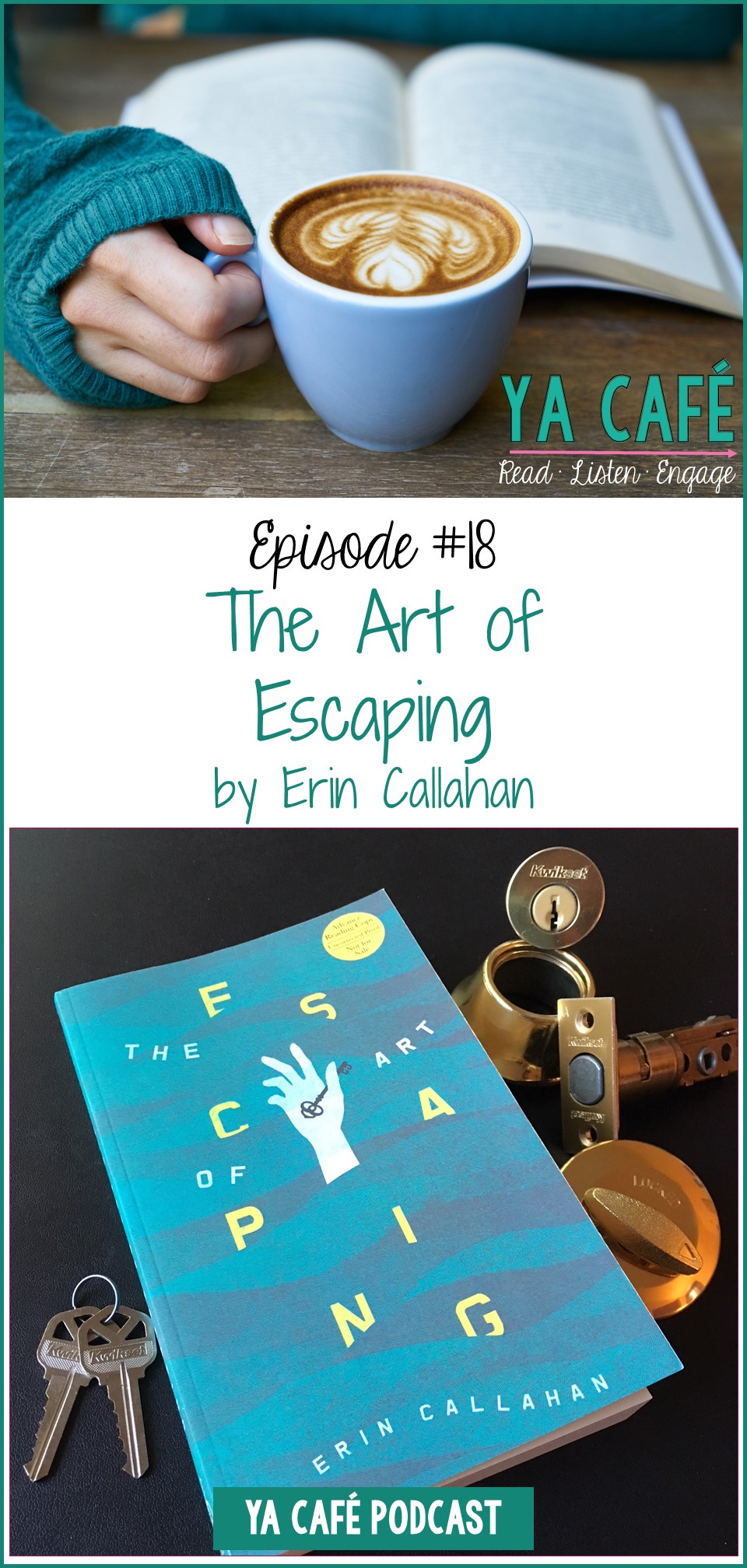 Get in touch with us on Instagram and Twitter at @yacafepodcast or email us at yacafepodcast@gmail.com. We look forward to hearing from you!
Credits…
Hosts: Danielle Hall (who blogs at teachnouvelle.com)
          & Amanda Thrasher (a booklover extraordinaire)
Guest: Jennifer Ruppe, Executive Director of the Guilford Green Foundation.
Producer: Leila Hobbs
Music: Matt McCammon
Thank you to Amberjack Publishing for the review copies of this book! We look forward to visiting you next time we pass through Idaho. 🙂