In Trail of Lightning by Rebecca Roanhorse, Maggie the Monster Slayer fights for her life. Are the gods on her side? Sometimes. But her shotgun always is. (transcript)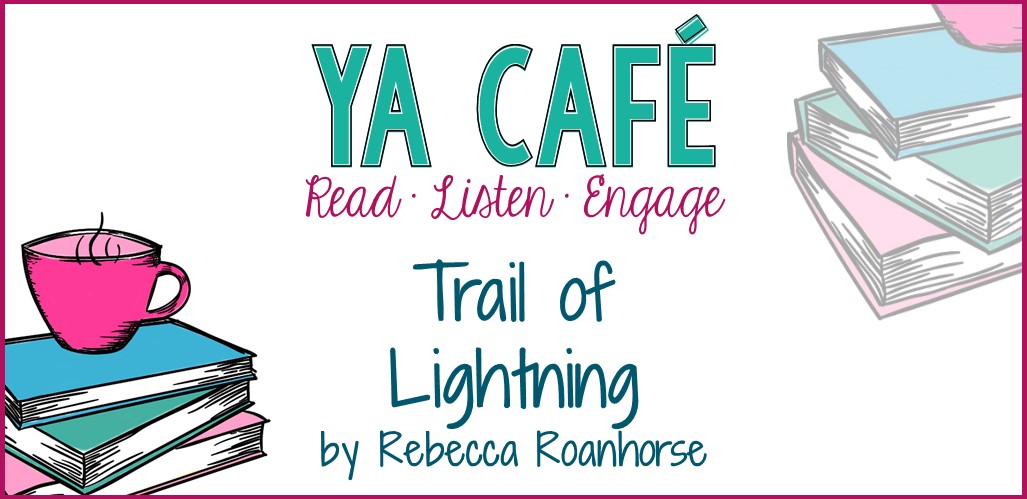 In today's episode…
Trail of Lightning
 by Rebecca Roanhorse begins the saga of The Sixth World. In this post-apocalyptic landscape, the Dinétah have survived the rising waters of climate change and are shaping the world anew. Gods, heroes, and monsters walk freely in the new world. Maggie, a monster hunter with supernatural abilities, has been called in to find a missing child, and what she finds is more horrifying than anything she's encountered before. The plot thickens and Maggie must team up with a young medicine man, Kai, to try and solve the growing mystery.
These Show Notes use Amazon Affiliate Links for your convenience.
If you decide to purchase this book, please consider doing so through our affiliate links.
Your support makes this podcast possible.
Episode highlights…
Spoiler-Free
*1:49 "I'm no hero. I'm more of a last resort, a scorched earth policy. I'm the person you hire when the heroes have already come home in body bags."
*2:31 We loved Rebecca Roanhorse's wonderfully unique reimagining of Navajo folklore.
*4:37 Fantasy, or clairvoyance?
Things We Like A Latte
Leila – "Let's Treat Violence Like A Contagious Disease" A TED Talk by Dr. Gary Slutkin
Danielle – A Thousand Beginnings and Endings
 edited by Ellen Oh & Elsie Chapman. (Amazon affiliate link)
Spoiler-Informed
*13:23 "More gun than hammer"
*18:23  What is means to be "genre savvy". We throw it back to our episode on The Hazelwood by Melissa Albert 
*20:53 We want a TV show!
Want book recommendations delivered to your inbox?
Sign up for the YA Reads Monthly Newsletter!
More ideas and resources for teachers and librarians…
The Navajo nation is so large and extends over four states, and different regions have slightly different myths. Rebecca Roanhorse decided to standardize her own references by using the versions found in Diné Bahane': The Navajo Creation Story
by Paul Zolfrod. She calls this a "poetic reimagining" of traditional myths. Additionally, Roanhorse was careful to use myths and stories that had already been 'cleared for public consumption.' In other words, she's not sharing anything deemed 'secret' or 'privately sacred' by the nation. If you want to learn more about Navajo myths and legends, check out this website.
If you want to read more from Rebecca Roanhorse, you can check out her award-winning short story "Welcome to Your Authentic Indian Experience". And of course, check out Trail of Lightning and stay tuned for the rest of the Sixth World quartet.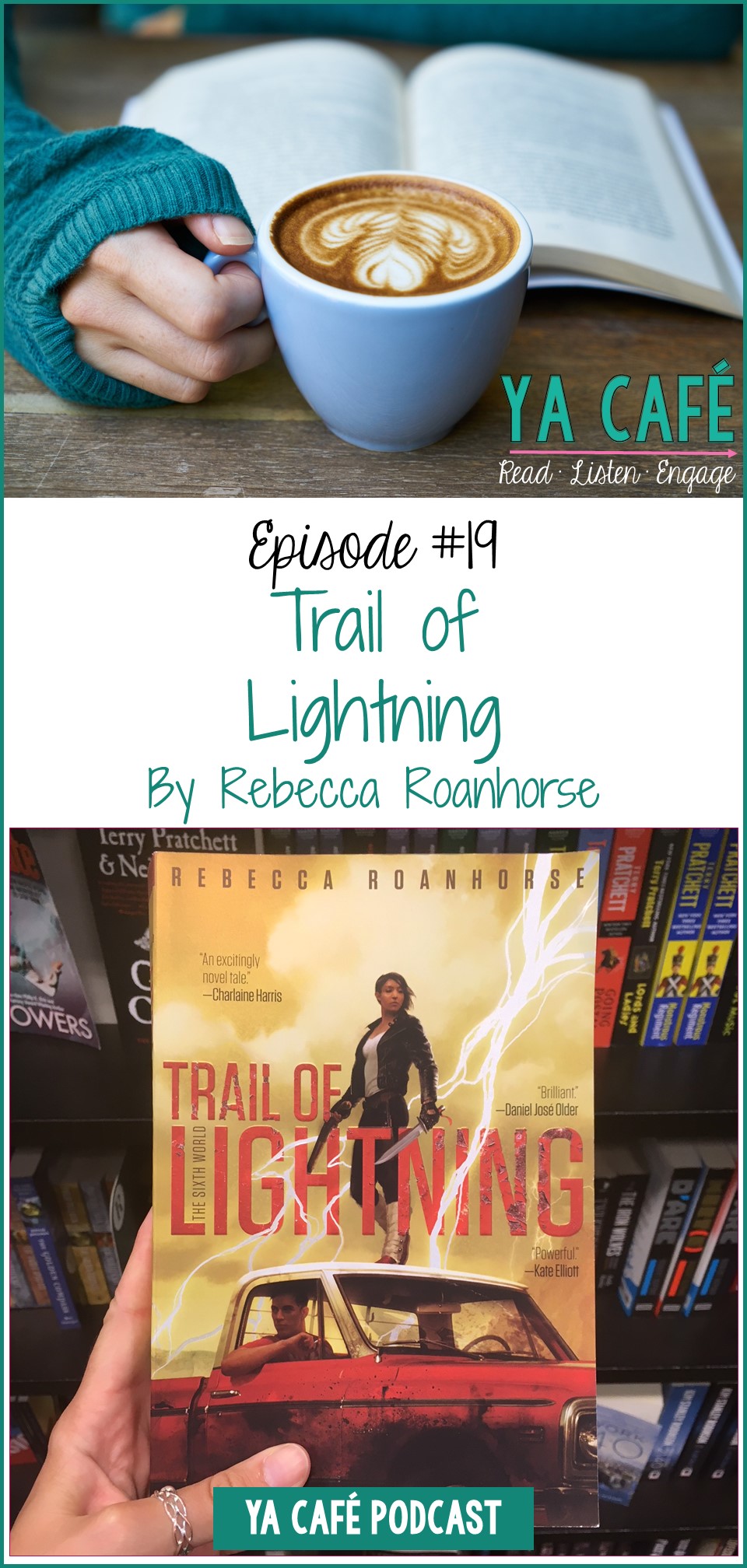 Get in touch with us on Instagram and Twitter at @yacafepodcast or email us at yacafepodcast@gmail.com. We look forward to hearing from you!
Credits…
Hosts: Danielle Hall (who blogs at teachnouvelle.com)
          & Amanda Thrasher (a booklover extraordinaire)
Guest and producer: Leila Hobbs
Music: Matt McCammon
Thank you to Saga Press for the review copy.