This week we discuss an indigenous #ownvoices novel, The Marrow Thieves by Cherie Dimaline, and how we as teachers can assist with Truth and Reconciliation. (Transcript)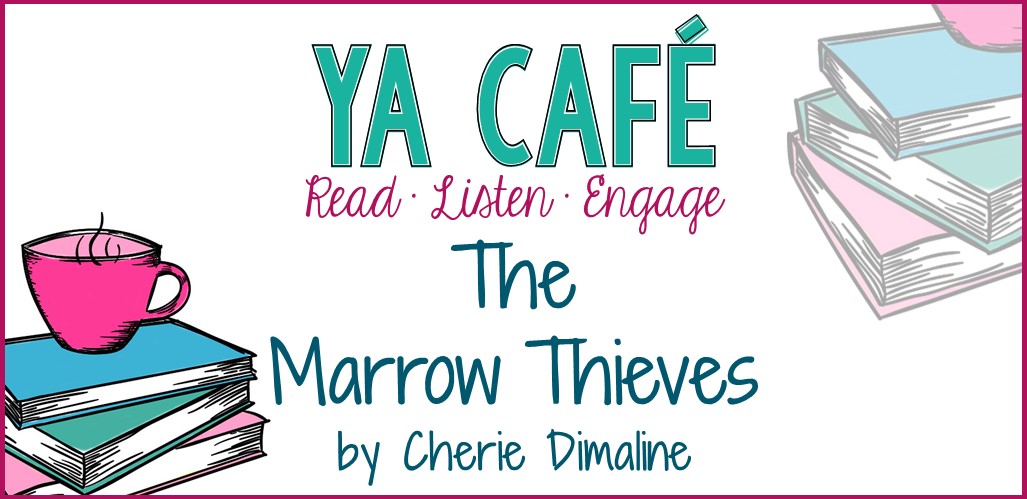 In today's episode…
The Marrow Thieves by Cherie Demaline
In a world wrecked by global warming, most people have lost the ability to dream. The state believes the answer to this loss is inside the bones of Indigenous people, and they try desperately to steal it. This is the world where French and his friends are on the run—they grow as their own family and try to stay away from the "schools" the government has created for their people. And although their government envies and despises them, they work to build a life together. They will stand with, love, and guard each other, no matter the dangers.
These Show Notes use Amazon Affiliate Links for your convenience.
If you decide to purchase this book, please consider doing so through our affiliate links.
Your support makes this podcast possible.
Episode highlights…
Spoiler-Free
*1:11 We hear a recommendation from listener, Carly who suggested this book to us
*4:33 The characters' connection to the past through their Language
*7:12 We really appreciate how Cheri Dimaline handled her characters past trauma
Things We Like A Latte
Danielle  – Disney Medley in One Take feat. Alan Menken, and the starts of Aladdin on Broadway, Adam Jacobs and James Monroe Inglehart
Amanda – The Tetris Effect for PlayStation 4
COMING UP NEXT WEEK: WITH THE FIRE ON HIGH BY ELIZABETH ACEVEDO 
PRE-ORDER YOUR COPY TODAY!
Spoiler-Informed
*12:09 Story, with a capital "S"
*15:58 We talk about Truth and Reconciliation Commissions, specifically one in Canada that Carly mentioned in her recommendation
*17:46 We disagree slightly about the takeaway point of this novel
Want book recommendations delivered to your inbox?
Sign up for the YA Reads Monthly Newsletter!
More ideas and resources for teachers and librarians…
According to an article from The Conscious Kid, "Only 1% of the children's books published in the U.S. in 2016 featured Indigenous characters, and even fewer (1/4 of the 1% = 8 books total) were written by Indigenous authors." 
We featured another example of indigenous futurism in episode 19 of the podcast, Trail of Lightning by Rebecca Roanhorse, book one of her Sixth World series. We highly recommend it for any classroom library.
You can also check out this listicle from BookRiot, 6 YA Novels by Indigenous Women Authors.
And this article from YA Interrobang talks about the importance of #ownvoices representation in publishing. Dr. Adrienne Keene says in that article, "I want Native peoples to be able to represent ourselves. I love the idea of Indigenous science fiction, of indigenous futurisms, of indigenous fanfiction, and indigenous characters in things comics and superhero storylines. I know it can be done, and it can be done right and done well. But it has to be done carefully … and frankly, I want Native peoples to write it. We've been misrepresented by outsiders every which-way, and it's time for us to reclaim our stories and images, and push them into the future, ourselves."
If you want to read more about calls for a Truth and Reconciliation Commission here in America you can check out this article from the Carnegie Council, or this blog post from Reuters.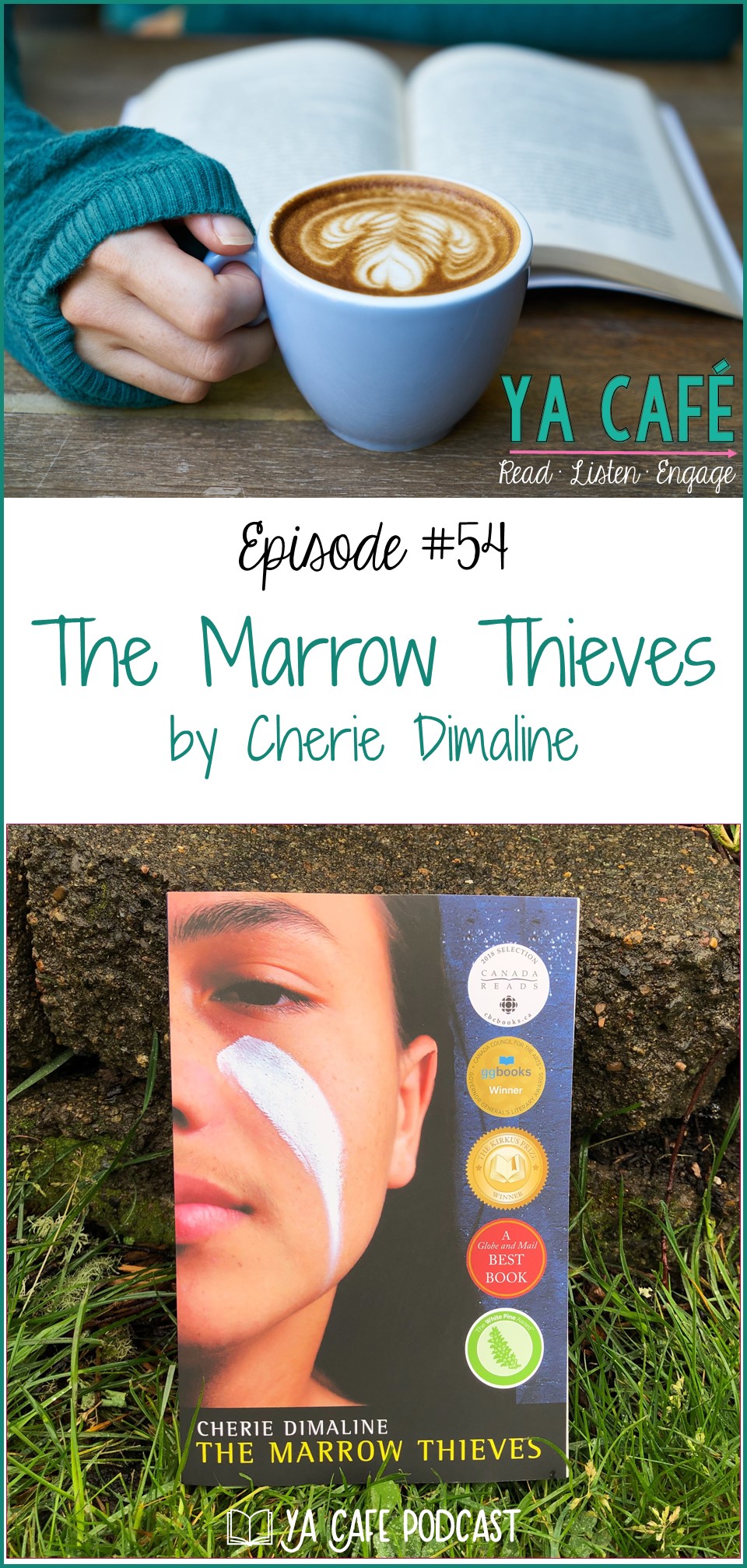 Get in touch with us on Instagram and Twitter at @yacafepodcast or email us at yacafepodcast@gmail.com. We look forward to hearing from you!
Credits…
Hosts: Danielle Hall (who blogs at teachnouvelle.com)
          & Amanda Thrasher (a booklover extraordinaire)
Producer: Leila Hobbs
Music: Matt McCammon