With the decade drawing to a close, it's time to reflect on the great books released in 2019! Here are my favorite YA book recommendations of 2019: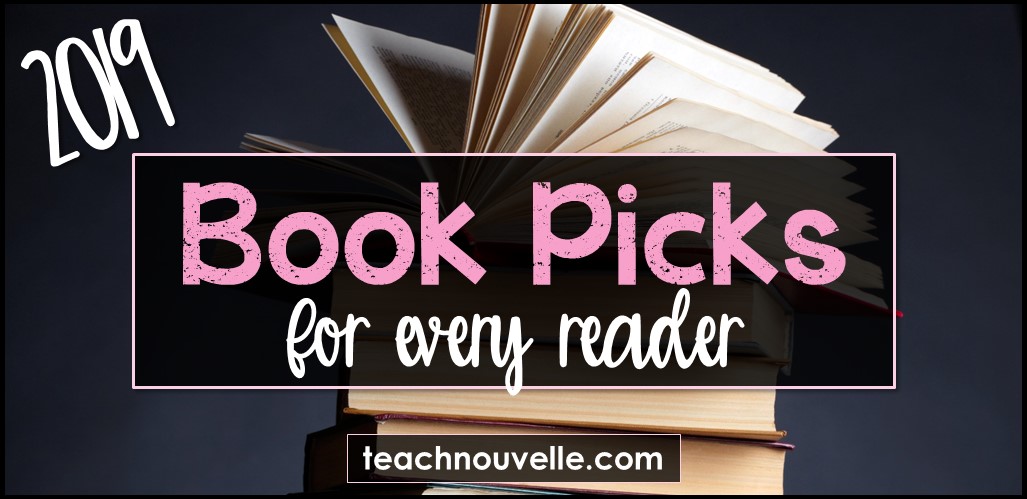 2019 YA Book Recommendations Round-Up:
As I write this, it's the end of 2019 and the holiday season has begun. Whether you're looking for last-minute reads to hit your reading goal or shopping for the booklovers on your list, I've got you covered. Here are YA book recommendations for every reader! Please note that not all these recommendations are a good fit for middle school readers. 🙂 Enjoy!
The Downstairs Girl by Stacey Lee 
Y'all, I love Stacey Lee. To me, her books are like curling up with a warm cup of tea, you just sink into the story. But The Downstairs Girl isn't just a beautiful story, it also fills an important gap in the historical fiction genre. The main character, Jo, is a Chinese American teen living in Atlanta in the late 1800s. Because of the Chinese Exclusion Act of 1882 it's very difficult for Jo and her caretaker to find work, or housing. After losing a job that she loved, she takes to writing an advice column for the local paper under the name "Miss Sweetie", and she uses her platform to take on the injustices she sees around her. 
Teens and adults alike will enjoy reading about Jo! You can listen to our episode on The Downstairs Girl for a more detailed review. Don't forget, we split all the YA Cafe Podcast episodes into Spoiler-Free and Spoiler-Informed sections, so you can listen even if you haven't read the book!
The Priory of the Orange Tree by Samantha Shannon
for fans of Throne of Glass and Reign
Not to name drop or anything, but this book was a recommendation from Somaiya Daud. For real! When we saw her at the PDX Book Fest in 2018, she was raving about this book, The Priory of the Orange Tree. Naturally, we had to check it out. And y'all, it lived up to every bit of the hype! It's 848 pages of complete immersion in an incredible fantasy world! Plus, dragons 🙂
Even though it's not YA, we loved it so much that we featured it on the YA Cafe Podcast in episode 46, with our special guest, Somaiya Daud!
Girl Gone Viral by Arvin Ahmadi
for fans of Ready Player One or Warcross
In this sci-fi thriller you'll meet Opal Hopper, a 17-year-old coding whiz. Our journey begins with her creating exotic virtual worlds as a distraction from the loss of her father, but it takes a major turn when Opal goes viral for her hacking. Her newfound notoriety leads her to find a dark and dangerous trail of clues surrounding a tech billionaire who is also the last person to see her father. What happened? Is he still alive? And how far will Grace go to uncover the truth?
If you are looking for more YA book recommendations, check out my list of sci-fi favorites.
We Set the Dark on Fire by Tehlor Kay Mejía
for fans of Divergent and Internment
I found this book to be so eerie because of how possible this dystopian future seems. The debate around immigration that's happening here in the US definitely inspired Mejía in writing this novel. In exploring this fictional land divided by a wall, I was constantly thinking about our own country and the rhetoric that's flying around the issue. I enjoyed it very much as an adult, but I think it's a must-have for classroom libraries. I think it would be very useful to teachers looking to humanize the idea of a wall, without being overtly political. We expand on that idea on the podcast in episode 45.
The only thing I didn't love about this book is that when I finished it, I couldn't dive right into the sequel. But don't worry, We Unleash the Merciless Storm will be out in February 🙂
Spin by Lamar Giles
for fans of One of Us Is Lying or Pretty Little Liars
When their best friend, up-and-coming teen star DJ ParSec is found murdered, two girls – Kya and Fuse – are both the main suspects, and the only ones who can figure out what happened. It's fast-paced, high-stakes, and it kept me guessing until the very end. 
I am a huge fan of Lamar Giles, especially how well he writes strong, nuanced, female characters. He has a proven track record of writing great YA thrillers (Fake I.D., Unbroken), and Spin continued that tradition of excellence. I was fortunate enough to chat with him in YA Cafe Podcast episode 26, and he shared about how he writes and researches such detailed novels.
If you can't get enough of the suspense, I have even more thriller recommendations 🙂 
Gravity by Sarah Deming
for fans of After the Shot Drops or Crossover
Teachers are always asking me for recommendations of YA books about sports! I have a big list of YA book recommendations for kids who love sports on my blog and Gravity belongs on there for sure. 
When Gravity Delgado first visited a Brooklyn boxing gym, she had no idea that it would change her life. But inside the unassuming building without an address she found a spiritual home, a mentor, and even a crush or two. If she can stay focused and hone her skills, maybe she even has a shot at the Olympics!
Patron Saints of Nothing by Randy Ribay
for fans of Jackpot and Look Both Ways
This book blew us away. And we were not alone, because it's also a National Book Award Finalist! In this novel we follow Jay, a Filipino-American teenager, back to the Philippines as he hunts for answers. What happened to his cousin, Jun? How is President Duterte's drug war impacting the citizens of the Philippines? And what should his role be in bringing the truth to light?
We chatted with a Pinay bookstagrammer (who had some different opinions to ours) on the YA Cafe Podcast episode featuring this book, and we also provided some context for understanding the situation in the Philippines in our show notes. 
Pumpkinheads by Rainbow Rowell and Faith Erin Hicks
for fans of Riverdale or Lumberjanes
I LOVE a good friendship story and Pumpkinheads serves it up in spades. Best friends Josiah and Deja have worked at their local pumpkin patch every fall throughout high school, and this is their senior year. Deja has a plan to make their last shift together their biggest adventure yet!
Rowell is a YA veteran, and by teaming up with the incredibly talented illustrator Faith Erin Hicks she has found a beautiful way to bring Josiah and Deja's friendship to life.
Need something else? You can find ALL my recommendation lists for inclusive classroom materials here. Poems, novels, TED talks, short stories, and so much more!
Sick Kids in Love by Hannah Moskowitz
for fans of To All the Boys I've Ever Loved or The Fault in Our Stars
Y'all. There's no other book like this. This book is an #ownvoices novel about two chronically ill teens, and THEY DON'T DIE AT THE END! The love story of Isabel and Sasha is cute, funny, heartwarming, and exactly what I wanted. I love Hannah's writing style, she has a fantastic narrative voice and spot-on dialogue. It makes for a quick, fun read that's perfect for Winter Break, or anytime you want to curl up and fall in love. 
This is the second of Hannah's book that we featured on the YA Cafe Podcast. Sick Kids in Love is episode 65, and Salt (fantasy) is episode 32.
Dear Ally, How Do You Write a Book? by Ally Carter 
 for aspiring writers
This book is categorized as YA, but it's a great choice for aspiring writers of any age. Partially composed of real questions sent in by teens, Carter tackles the toughest aspects of writing with wit and warmth. It answers questions on every step of the writing process, from first draft to finding an agent. It also features advice from YA superstars Holly Black and Cassandra Clare!
Sequel Spotlight!
I'd be remiss if I didn't shout out some awesome stories that continued in 2019:
Children of Virtue and Vengeance by Tomi Adeyemi
The long-awaited sequel to Tomi Adeyemi's breakout debut, Children of Blood and Bone. I bet many of you already have your copies, but if you are new to the series, check out our YA Cafe Podcast episode on CBB. We had two awesome guests, and it's one of our most popular episodes!
Soul of the Sword by Julie Kagawa
Soul of the Sword is the follow up to Shadow of the Fox, which I LOVED! She created a wonderfully rich fantasy world, and I can't wait to see how the characters grow. It's a must read if you enjoyed Spin the Dawn or Wicked Fox. If you are looking for more fantasy novels inspired by Asian mythology, check out this blog post. 
Eclipse the Skies by Maura Milan
This is the thrilling conclusion to her duology which began with Ignite the Stars. It's a high stakes space adventure! It features a daredevil teen pilot who leads a rebellion against the harsh imperial system that has imprisoned her and destroyed her home. We were lucky enough to chat with Maura Milan in episode 59 of the podcast. She shared with us about her writing journey, and how much the characters came to mean to her. 
SteelTide by Natalie C. Parker
SteelTide is the follow-up to Seafire, and I am so excited for more badass lady pirates! Parker created such awesome characters in the first installment, who knows what sorts of adventures they will get up to next! If you need to catch up, we chatted about Seafire with YA author Emily Skrutskie on episode 27 of the podcast.
Storm of Locusts by Rebecca Roanhorse
This is book 2 of The Sixth World series. Roanhorse kicked off the series with Trail of Lightning, which we loved, and featured on the podcast in episode 19. I don't say this often, but I actually enjoyed the sequel more! Storm of Locusts continues the action and adventure of Trail of Lightning, but it also expands on the character development and exploration of the post-apocalyptic world.
I've been on a personal mission to read more books by Indigenous authors. If you want to join me, my friend Megan Tipler @tiplerteachers compiled an awesome list of Indigenous YA book recommendations.
Final Thoughts: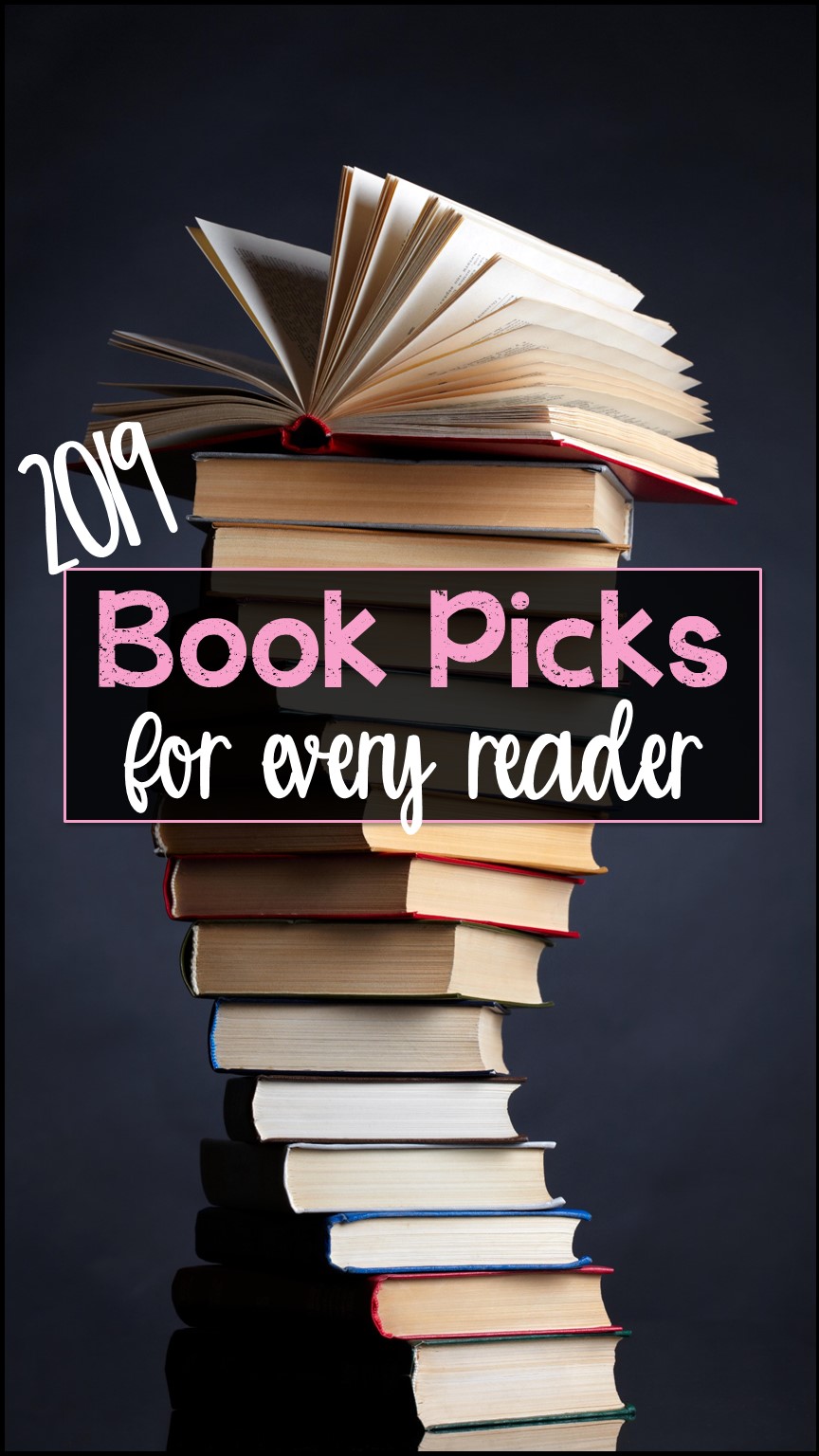 It's been a great year for books! Let me know your favorites in comments. Also, keep in touch on Instagram @nouvelle_ela! 
Happy reading,