Stacey Lee does it again! The Downstairs Girl is exactly the kind of historical fiction we need right now. We loved it, and your students will too. (Transcript)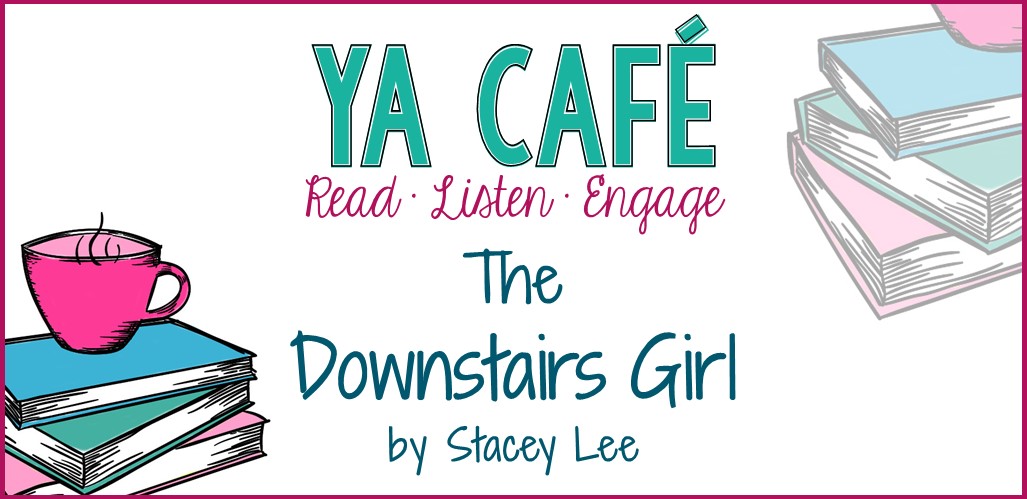 In today's episode…
The Downstairs Girl by Stacey Lee
Being a Chinese American teenager in late 19th century Atlanta isn't easy, but Jo Kwan has made a life with some stability. She and her caretaker, Old Gin, live in secret in a hidden room below a house, eavesdropping on the family living above them. When Jo's fired without cause from her job as a hat maker she has no choice but to return to work as a lady's maid for a girl she despises. Luckily, Jo has a secret. She's taken to writing an advice column as "Miss Sweetie," a sauce box of a writer who takes a stand against some of the injustices taking root in her town. As Jo hunts down the truth about her family, past, and what it means to be Miss Sweetie, it's clear that her life, and her city, are going to change.
These Show Notes use Amazon Affiliate Links for your convenience.
If you decide to purchase this book, please consider doing so through our affiliate links.
Your support makes this podcast possible.
Episode highlights…
Spoiler-Free
*1:58 "I forget plot details, but not how a book makes me feel". Danielle shares her love of another Stacey Lee novel, Under a Painted Sky
*4:10 Jo made us want to learn more about Chinese knot tying
*7:44 "Dear Miss Sweetie"
Things We Like a Latte
Danielle – Lies My Teacher Told Me by James Loewen
Amanda – Flygirls by Keith O'Brien
COMING UP NEXT TIME: THE REVOLUTION OF BIRDIE RANDOLPH BY BRANDY COLBERT 
 PRE-ORDER YOUR COPY TODAY!
Spoiler-Informed
*13:41 Jo's complicated relationship with the Payne family
*16:01 We really appreciate Stacey Lee's writing! Specifically, how she creates parallels between the social issues in her historical novels, and our modern world
*19:51 "The horse race is a metaphor"
One of the things we talk about in the episode is how much we LOVE Jo's unique perspective as a Chinese immigrant. Amanda says, "I think that it's really important to remember that we have always been a nation of immigrants. That includes a lot of people who don't fit into like, black or white, and their stories in historical fiction often are completely erased. It's hugely important to fill in these gaps of our cultural consciousness, and our idea of who we are and who has built this country."
Want book recommendations delivered to your inbox?
Sign up for the YA Reads Monthly Newsletter!
More ideas and resources for teachers and librarians…
This book reminds us that no social movement is complete without intersectionality. When our heroines Jo and Noemi attend the suffragette meeting, it's a chilling reminder that many white suffragettes sought voting rights for white women *only*. This article from The Root and this piece by Tammy Brown give some historical context for the racist attitudes of the suffragettes depicted in the book.
This book would also be a great novel to pair with lessons that outline the oppression of Chinese and other Asian American immigrants in the United States. This article at AsianSociety.org gives a brief overview of the US's long history of exclusionary actions: "By 1924, with the exception of Filipino "nationals," all Asian immigrants, including Chinese, Japanese, Koreans, and Indians were fully excluded by law, denied citizenship and naturalization, and prevented from marrying Caucasians or owning land."
It's important to remember as teachers we need to be constantly challenging the dominant, white supremacist narrative. If you're looking for culturally responsive ways to teach about immigration, you can check out Danielle's blog post on sharing immigrant voices in ELA.
And remember, reading fiction – especially Stacey Lee's historical fiction! – is a great way for students to build empathy towards other cultures. If you're looking to represent more Asian American authors and protagonists in your classroom library check out our recommendations 🙂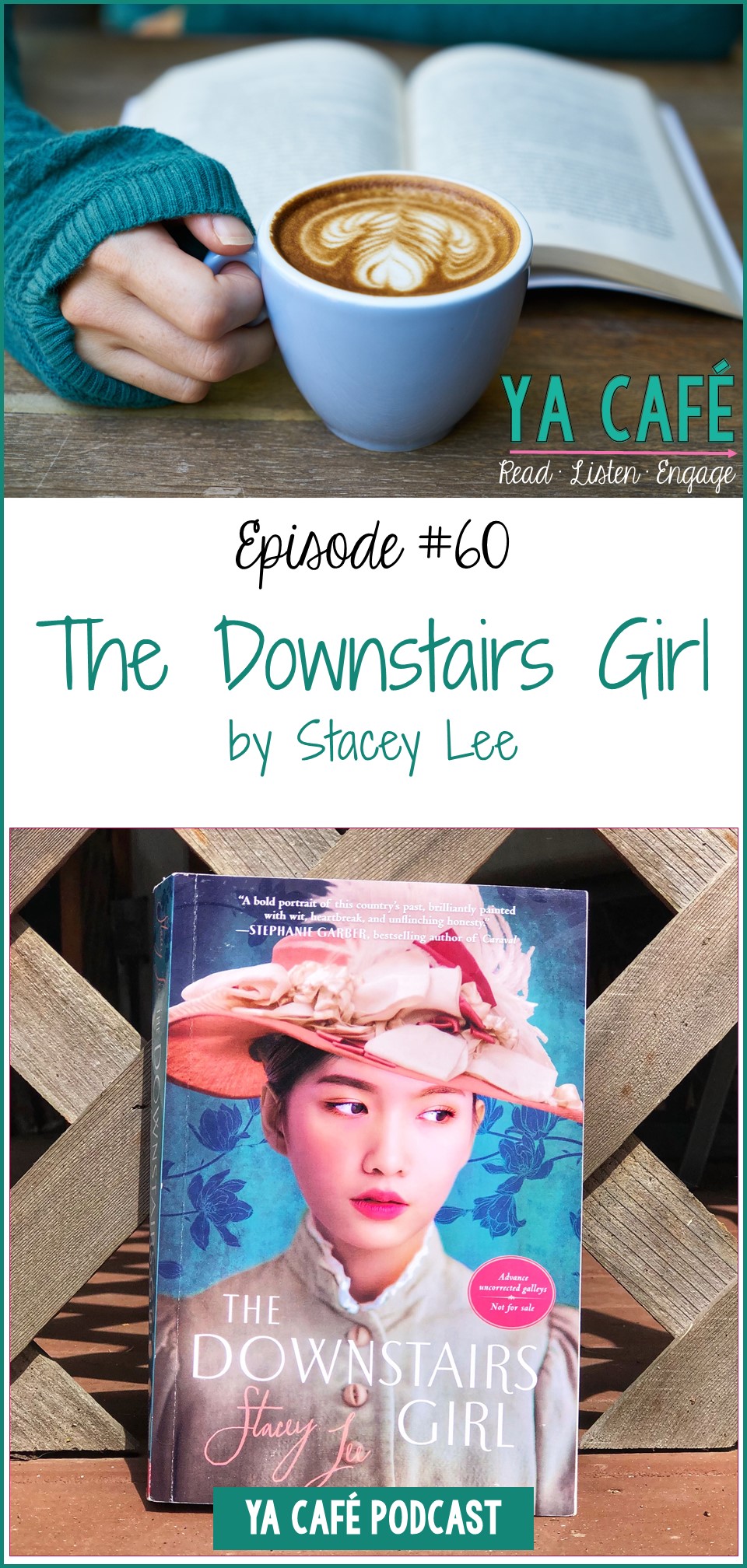 Get in touch with us on Instagram and Twitter at @yacafepodcast or email us at yacafepodcast@gmail.com. We look forward to hearing from you!
Credits…
Hosts: Danielle Hall (who blogs at teachnouvelle.com)
          & Amanda Thrasher (a booklover extraordinaire)
Producer: Leila Hobbs
Music: Matt McCammon
Thank you to PenguinTeen for the ARC!