Teens, drag queens, heists, and hijinks? All of this and more in this week's title, Death Prefers Blondes by Caleb Roehrig. (Transcript)

In today's episode…
Our book this week is Death Prefers Blondes by Caleb Roehrig. By day Margo Manning appears to be your average vapid socialite heiress, but by night she is the leader of a highly skilled group of drag wearing thieves, pulling off notorious heists and making hundreds of thousands of dollars. It's a perfect balance for Margo until a series of disasters causes her two lives to twine together in increasingly dangerous ways. Can Margo keep herself and her friends safe from the threats that her high crime lifestyle has brought into their world? We'll see!
These Show Notes use Amazon Affiliate Links for your convenience.
If you decide to purchase this book, please consider doing so through our affiliate links.
Your support makes this podcast possible.
Episode highlights…
Spoiler-Free
*4:02 This book had a great 'elevator pitch' that gave us high expectations
*4:42 Introducing the cast
*7:10 Heist books vs. heists in TV or movies
Things We Like A Latte
Courtney – On the Come Up by Angie Thomas, out Feb 5th but available for pre-order now!
Danielle – Trigger Warning with Killer Mike available on Netflix
Amanda – The two recent documentaries on Fyre Fest, Fyre: The Greatest Party That Never Happened (Netflix) and Fyre Fraud (Hulu)
COMING UP NEXT WEEK: ON THE COME UP BY ANGIE THOMAS
PRE-ORDER YOUR COPY TODAY!
Spoiler-Informed
*15:50 We wanted Margo to be different – re-writing the book
*19:33 We loved the romances in this book!
*22:02 Drag parents, bio parents, and drugs
Want book recommendations delivered to your inbox?
Sign up for the YA Reads Monthly Newsletter!
More ideas and resources for teachers and librarians…
As Danielle said in the episode, watching Killer Mike's show on Netflix has inspired her to think harder about who she is supporting when she buys goods and services. Trigger Warning specifically addresses supporting Black-owned businesses, but it made Danielle wonder whether she could shop exclusively at women-owned or queer-owned businesses.
While it's probably not feasible for most people to support *only* minority owned businesses, everyone can take steps to change their shopping habits in a way that positively impacts your local economy.
5 Real Ways to Actually Support Black-Owned Businesses 
Women Owned Business Directory
The National LGBT Chamber of Commerce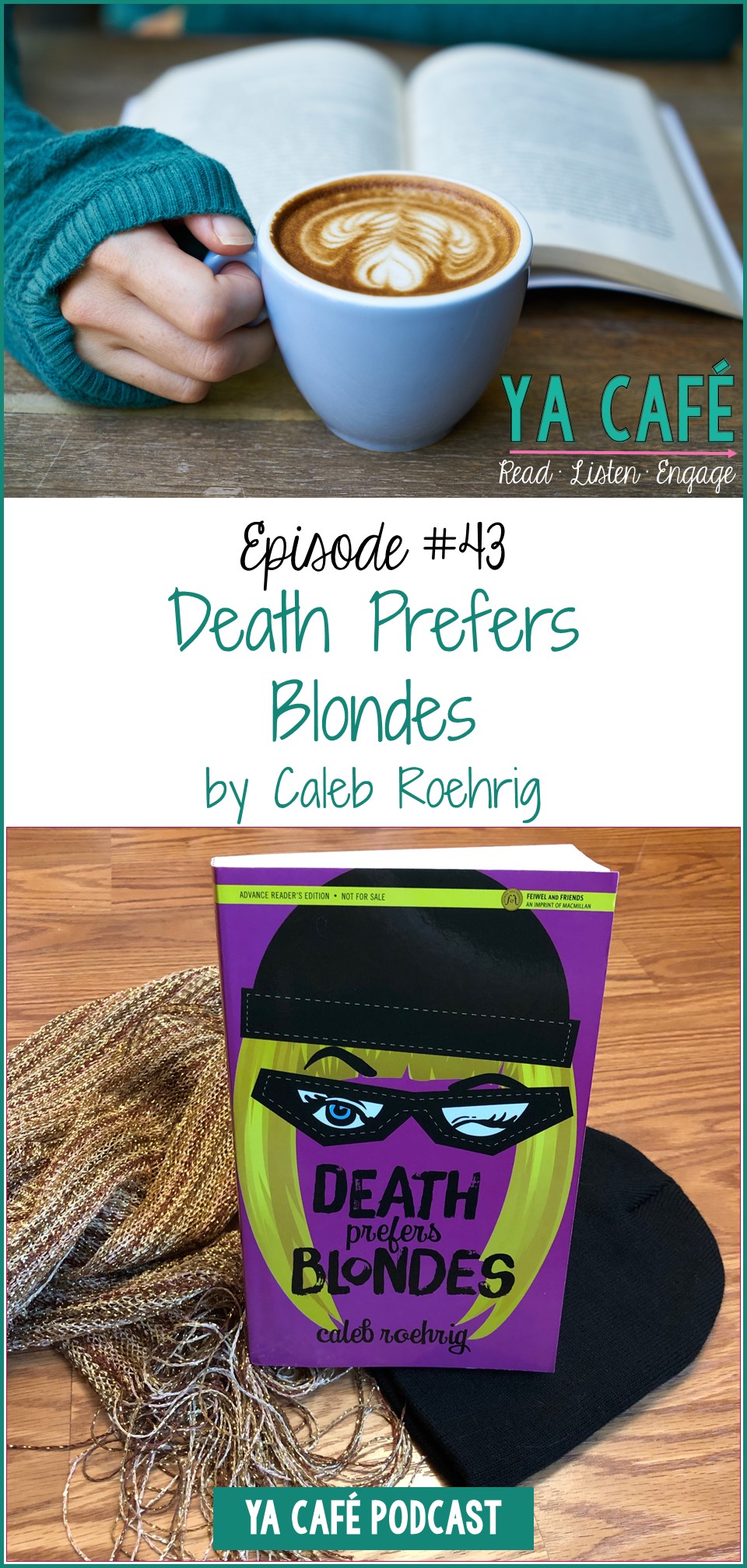 Get in touch with us on Instagram and Twitter at @yacafepodcast or email us at yacafepodcast@gmail.com. We look forward to hearing from you!
Credits…
Hosts: Danielle Hall (who blogs at teachnouvelle.com)
          & Amanda Thrasher (a booklover extraordinaire)
Guests: Courtney aka @coco_chasing_adventures
Producer: Leila Hobbs
Music: Matt McCammon
Many thanks to Feiwel & Friends/Macmillan for the ARCs of this book!