Want a contemporary novel for your curriculum? Need classroom library suggestions? Check out Clap When You Land by Elizabeth Acevedo.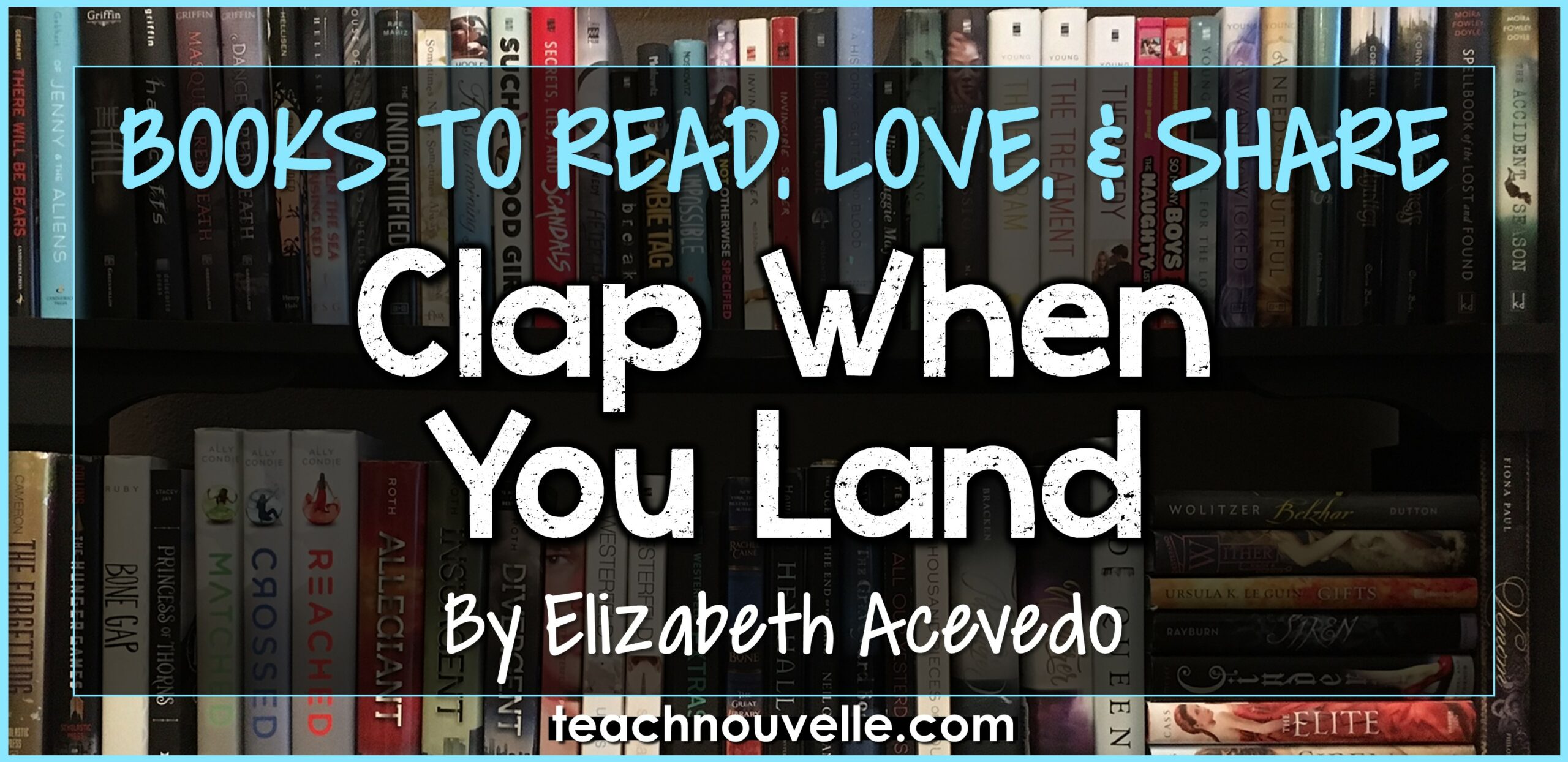 Clap When You Land by Elizabeth Acevedo
If you love YA books, you're probably familiar with Elizabeth Acevedo's work. Her debut novel The Poet X was a breathtakingly beautiful novel-in-verse, and a breakout success. We featured her follow up novel, With the Fire on High, on the YA Cafe Podcast. WtFoH was an unexpected novel-in-prose, but equally wonderful. With Clap When You Land, Acevedo returns to her poetry roots and gives us another novel-in-verse.
If you're looking to add more Latinx voices to your classroom library, any of Acevedo's books are a great choice. I also have a blog post featuring my favorite YA books by Latinx authors.
Today's post is written by the amazing Vennieta Grant from @loveteachrepeat. Go follow her if you haven't already!
Summary:
In a novel-in-verse, that brims with grief and love, National Book Award-winning and New York Times bestselling author Elizabeth Acevedo writes about the devastation of loss, the difficulty of forgiveness, and the bittersweet bonds that shape our lives.
Camino Rios lives for the summers when her father visits her in the Dominican Republic. But this time, on the day when his plane is supposed to land, Camino arrives at the airport to see crowds of crying people…
In New York City, Yahaira Rios is called to the principal's office, where her mother is waiting to tell her that her father, her hero, has died in a plane crash.
Separated by distance—and Papi's secrets—the two girls are forced to face a new reality in which their father is dead and their lives are forever altered.
And then, when it seems like they've lost everything of their father, they learn of each other.
(Summary from Good Reads)
Clap When You Land in the Classroom
By Vennieta Grant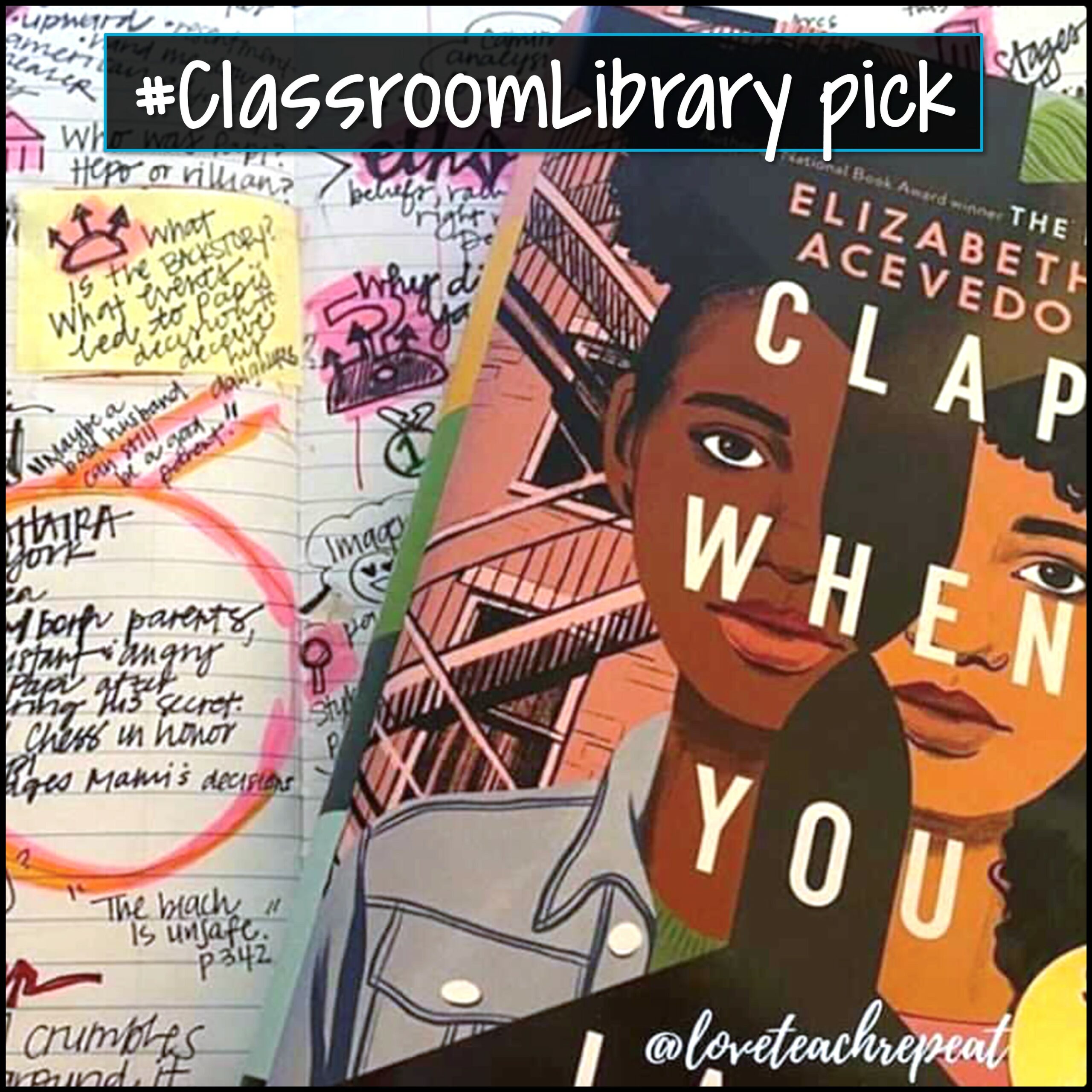 As a character study
Elizabeth Acevedo has perfected the ability to beautifully and meaningfully interweave poetry into the fabric of her storytelling. In this novel, Acevedo introduces readers to imperfect yet relatable characters. Each struggling to face the harsh realities of sudden loss, betrayal, and the exploration of one's true identity. To analyze the central characters' development in this novel, check out Jim Burke's Character Arc (Pg.50 of PDF) graphic organizer. When preparing students to discuss or debrief this activity, refer to David and Chung's  Depth and Complexity Critical Thinking Prompts to curate a set of discussion questions to help students connect significant events in the plot and how they contribute to each character's overall development.
Pair with nonfiction
The inciting incident, the plane crash that resulted in Papi's death, is based on the fatal American Airlines Flight 587. This crash is also known as the second-deadliest plane crash in our nation's history. To help students grasp this historical event's gravity, have students analyze an archived New York Times article from November 13, 2001. Students need to understand how this fatal crash impacted many families' lives in the Dominican Republic and in New York. This CBS news report contains first-hand accounts of family members paying tribute and mourning the deadly flight victims' loss to help students connect this historical event to feelings associated with a sudden loss.
Make space for emotional learning
This novel also provides a unique entry point for educators to create a safe space to discuss The Five Stages of Grief.  Students can label and identify how each of the central characters reacts (speech/behavior/thoughts)  through each stage. Due to the impact of COVID-19 in our communities, some of your students may become triggered by this topic. This requires that educators be very mindful regarding these possible triggers. You'll need to create differentiated options that encompass student choice and opportunities for students to choose a medium or activity to represent the character's movement through each stage in the cycle of grief.
(Hi! It's Leila here, jumping in to say that we have a blog post with tips on how to handle grief in the classroom. The YA Cafe Podcast also did an episode that focused on trauma-informed teaching and books that have an honest and thoughtful approach to grief. Okay, now back to Vennieta…)
Explore the sense of place
Morningside Heights, New York City Tour | Clap When You Land by Elizabeth Acevedo is an incredible "behind the pen" video that features a very personal tour of the New York neighborhood that is likely to resemble Yahira's reality. Students will gain insight into what motivated Acevedo to write this novel. And they'll also develop a deeper understanding of her personal connection and inspiration for creating this novel. Since the setting of this novel also serves as a backdrop of the wide range of experiences felt by each of the Rios girls, students need to visualize the geographical, cultural, historical, and societal similarities and differences between life in the United States and that of a teenage girl growing up in the Dominican Republic. Using Google's Tour Builder, design a virtual trip to Yadira's hometown in New York. Make sure to include the landmarks and familiar places that Yadira frequently visits throughout the novel. From New York, the students will virtually travel to the Dominican Republic to experience what a day in Camino Rios's life might entail.
Take care,
Vennieta Grant, @loveteachrepeat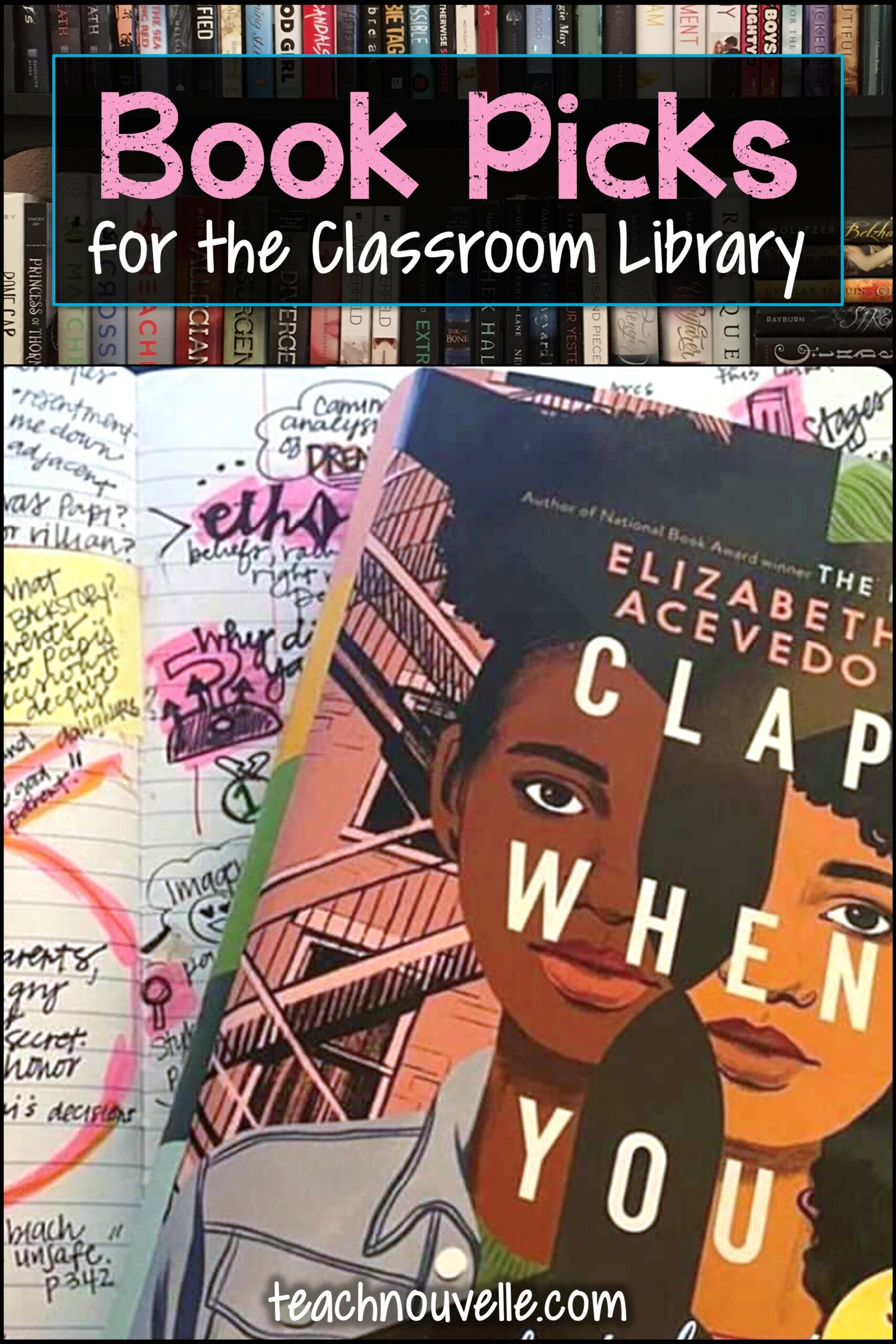 Thank you so much for writing this wonderful review, Vennieta! It definitely made me want to grab a copy. I especially hope that y'all find her teaching ideas helpful and inspiring. Vennieta also has a new TeachersPayTeachers store, and I am so excited about this! I've loved seeing her ideas on Instagram, and now you can find ready-to-teach resources like her Kadir Nelson (Virtual) Gallery Walk.
Have you used any of Acevedo's  books in the classroom before? Tell me more! Comment below so we can all learn 🙂
Happy teaching!