This content has been archived. It may no longer be relevant
Teachers on Instagram often ask me for tips on teaching LGBTQ+ rights. You want book recommendations, teaching resources, and ideas for increasing visibility and advocacy. Well, I'm here today to highlight one collaborative resource to get you started.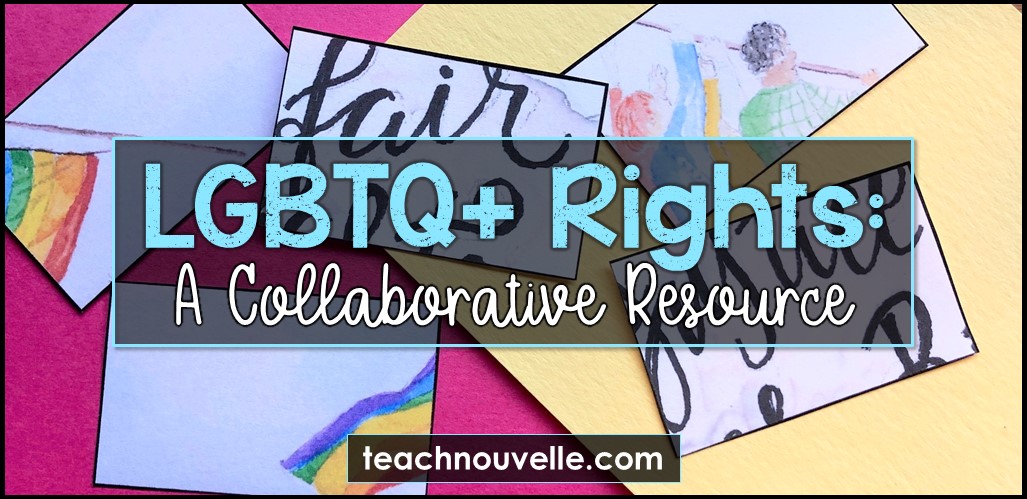 When my friend, Matt, from Surviving Social Studies shared his LGBTQ Painting Recreation, I knew I wanted to share it with you. In this collaborative project, students work together to recreate an inspirational painting advocating for LGBTQ+ civil rights.
I love this idea! It's touching to ask students to each complete one piece of this painting since their actions on this earth work cumulatively towards peace and equality. There's plenty of flexibility with this resource, too – you could have students fill the white space with thoughts and reflections on this topic.
As you start teaching LGBTQ+ rights, remind students that they don't have to identify with this marginalized group to have "skin in the game." This is a great opportunity to introduce the concept of allyship: working to protect and defend a marginalized group, even if you yourself are not a part of it. Here's a great video to get you started:
How to Be a Good Ally by Ahsante the Artist (6:55)
Ahsante is quippy and upbeat, so she's a great speaker to hook your students!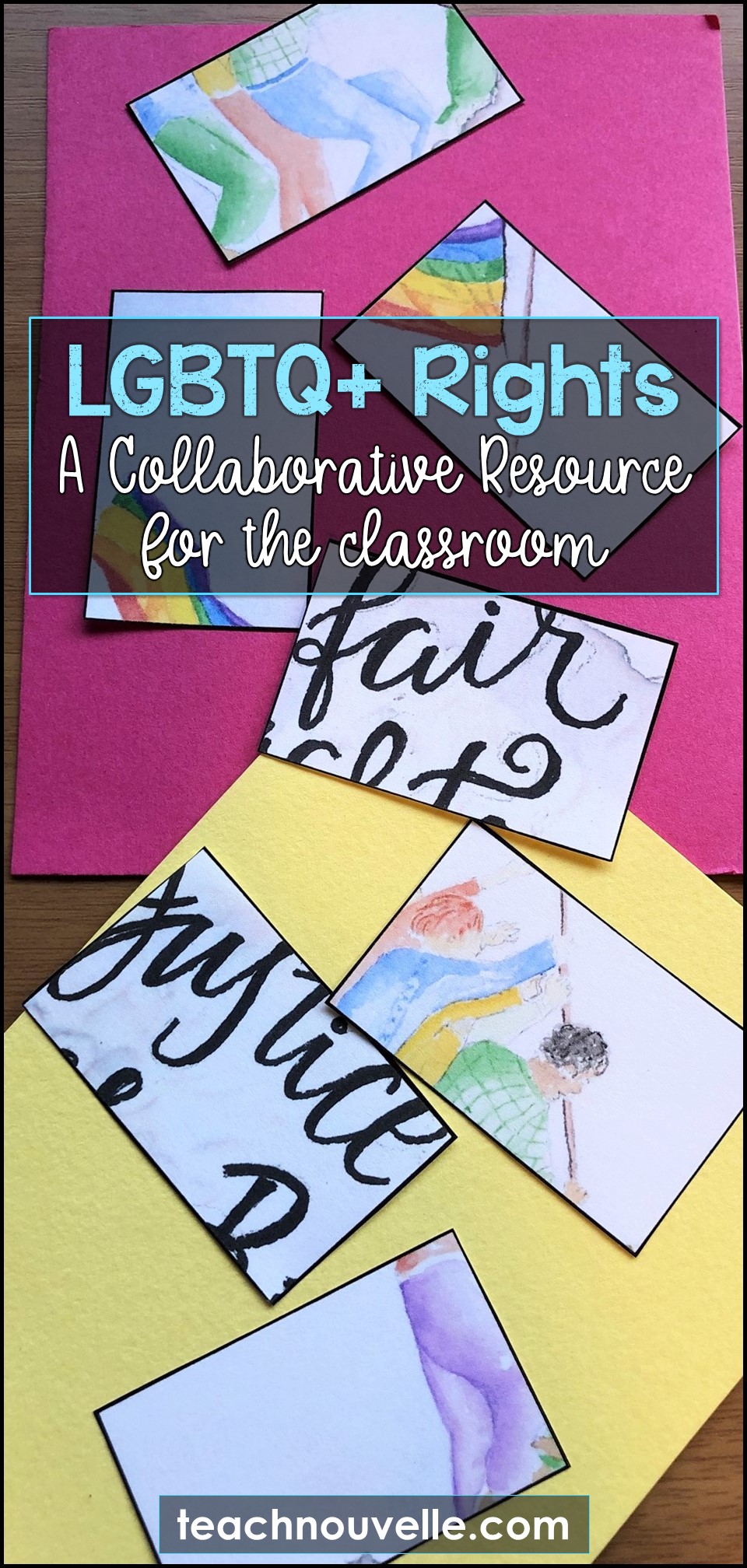 Over the next few weeks, I'll be highlighting more resources for teaching LGBTQ+ rights and advocacy. Feel free to reach out on IG or Twitter @nouvelle_ela if you have questions!
Happy teaching!