This content has been archived. It may no longer be relevant
I am thrilled to announce that I've got a new puzzle book for kids, Perfectly Challenging Brain Games for Kids!: 100 Games, Puzzles, and Other Brain Benders, and you can order it now.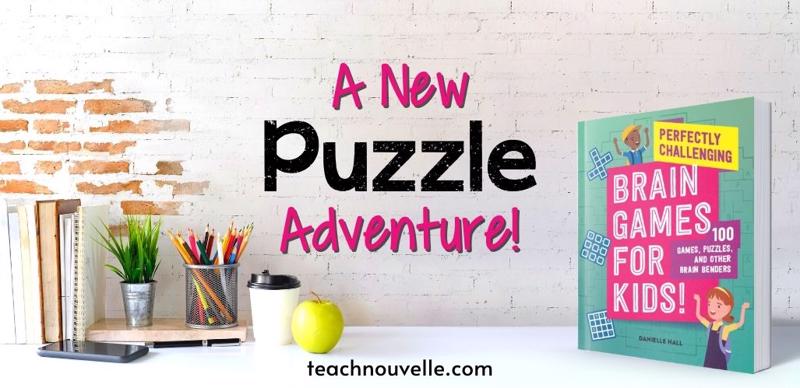 What's special about this puzzle book?
This book contains ten types of puzzles, including word searches, crosswords, mazes, rebus puzzles, and futoshiki all written for kids. The puzzles in each chapter get progressively more complex, meaning that kids build their brain game skills as they progress.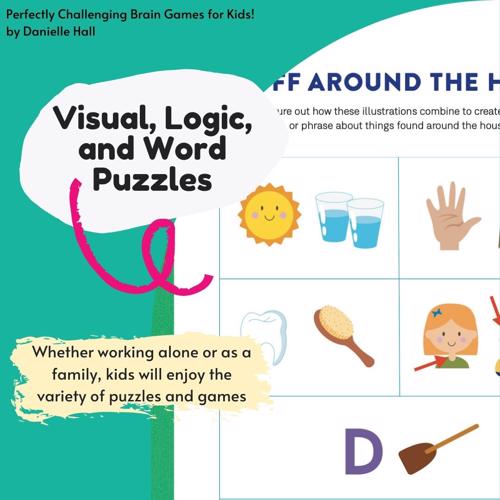 The most difficult puzzle in each chapter is a special "Brain Bender" for an extra challenge!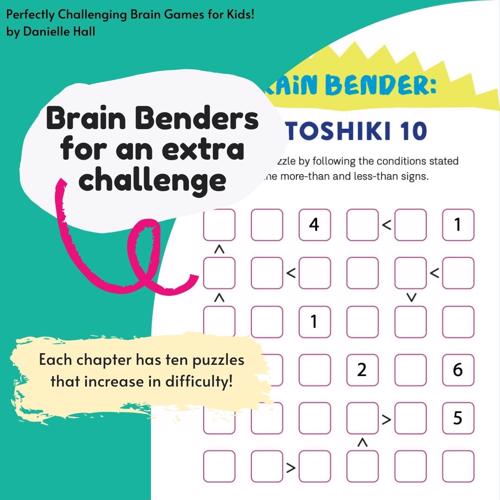 Brain Games for Kids 8-12
These brain games are perfect for kids ages 8-12! Each page is colorful and bold and all of the instructions are written in kid-friendly language. Even if kids encounter a new type of puzzle, they'll get plenty of information and skill-building to solve it.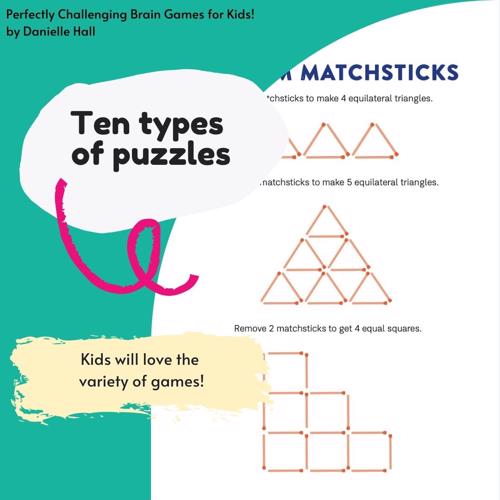 Screen-free Games for Kids
This puzzle book for kids is the perfect answer to the total drain of energy we can experience from being on screens all day. As an introvert, one way I recharge is to bury myself in a good brain game. Kids need the same permission to recharge. 🙂
Here's what early reviewers are saying:
"Danielle Hall's experience in developing fun and creative game-based challenges shines through in this high-interest puzzle book for kids. Perfectly Challenging Brain Games for Kids is a must-have for all parents and teachers who want to engage kids in critical thinking and problem solving. My niece cannot get enough of her books, and this one is no exception. With anagrams, rebus puzzles, mazes, and more, your kids will not be able to put this one down." —Bonnie Hamer, owner of Presto Plans Inc, an education-based company for middle and high school English language arts teachers
"This book had me hooked at Chapter 1 with the word searches! I love that there are different types of puzzles that appeal to different people, and I can see these easily being used as a daily lesson warm-up for teachers in the classroom. I also appreciate the fun facts laced throughout the book and that you don't have to complete the puzzles in order. But this book isn't just for kids! Adults who like brain challenges will also get a kick out of these puzzles and riddles. Home run all the way!" —Tanya G Marshall, CEO of The Butterfly Teacher
Ready to Order?
I'm so thrilled for Perfectly Challenging Brain Games for Kids! to join the world of puzzle books for kids! You can also check out my first two books, 100 Best Brain Teasers for Kids and The Challenging Riddle Book for Kids.
Happy puzzling!