Project Runway meets Mulan in the new YA fantasy novel Spin the Dawn by Elizabeth Lim. Joining us to chat is author and filmmaker, Maura Milan. (Transcript)

In today's episode…
In Spin the Dawn, Maia Tamarin wants to be the best tailor in the land but can't even officially apprentice as a girl. Her brothers have gone off to fight in a bloody civil war, and she's all that holds the family business together. When her aging father gets called to the emperor's court to be the imperial tailor, Maia slips away in his stead, posing as one of her brothers. When she arrives, she discovers that there are several tailors vying for the job, and she must best them in a series of challenges. Soon, Maia discovers that there's more at stake than a pretty dress for the new Empress, and much more to sacrifice if her own secret is exposed.
These Show Notes use Amazon Affiliate Links for your convenience.
If you decide to purchase this book, please consider doing so through our affiliate links.
Your support makes this podcast possible.
Episode highlights…
Spoiler-Free
*0:42 We chat with Maura about her novel Ignite the Stars, and it's upcoming sequel Eclipse the Skies
*4:23 "The right medium for a story" – film vs. novel
*6:37 Summary and first impressions of Spin the Dawn
Things We Like a Latte
Danielle – Lewis & Clark Though Indian Eyes edited by Alvin M Josephy Jr. 
Maura – Carole & Tuesday, a new anime from Shinichiro Watanabe. Coming to Netflix in August.
Amanda – Taking a boat tour to see the bats fly out of Congress Bridge in Austin, TX.
COMING UP NEXT WEEK: THE DOWNSTAIRS GIRL BY STACEY LEE
PRE-ORDER YOUR COPY TODAY!
Spoiler-Informed
*17:16 "Full on nerding out about Project Runway"
*19:18 The love interest. Spoiler alert, we loved the book but hated this trope
*22:52 Would you use the magic scissors?
*26:16 Heidi Klum? More like HEIDI GLOOM! (We loved this character!)
*27:17 The final showdown
Want book recommendations delivered to your inbox?
Sign up for the YA Reads Monthly Newsletter!
More ideas and resources for teachers and librarians…
I'm sure after listening to the episode you are stoked to read Ignite the Stars by Maura Milan, but don't forget to pre-order the sequel, Eclipse the Skies 🙂
If you're looking for more fantasy books to recommend to your students you can check out our list of Diverse Sci-Fi and Fantasy novels. We also have a blog post all about including Asian American and protags in your classroom library.
With Eclipse the Skies having a Battlestar Galactica feel and Spin the Dawn having a huge Project Runway influence we talked about television shows a lot in this episode. TV shows can be an excellent way to teach the fundamentals of plot structure. It's a medium that's fun and familiar, and obviously very accessible to reluctant readers. To learn more you can check out the post 15 TV Episodes to Use in ELA.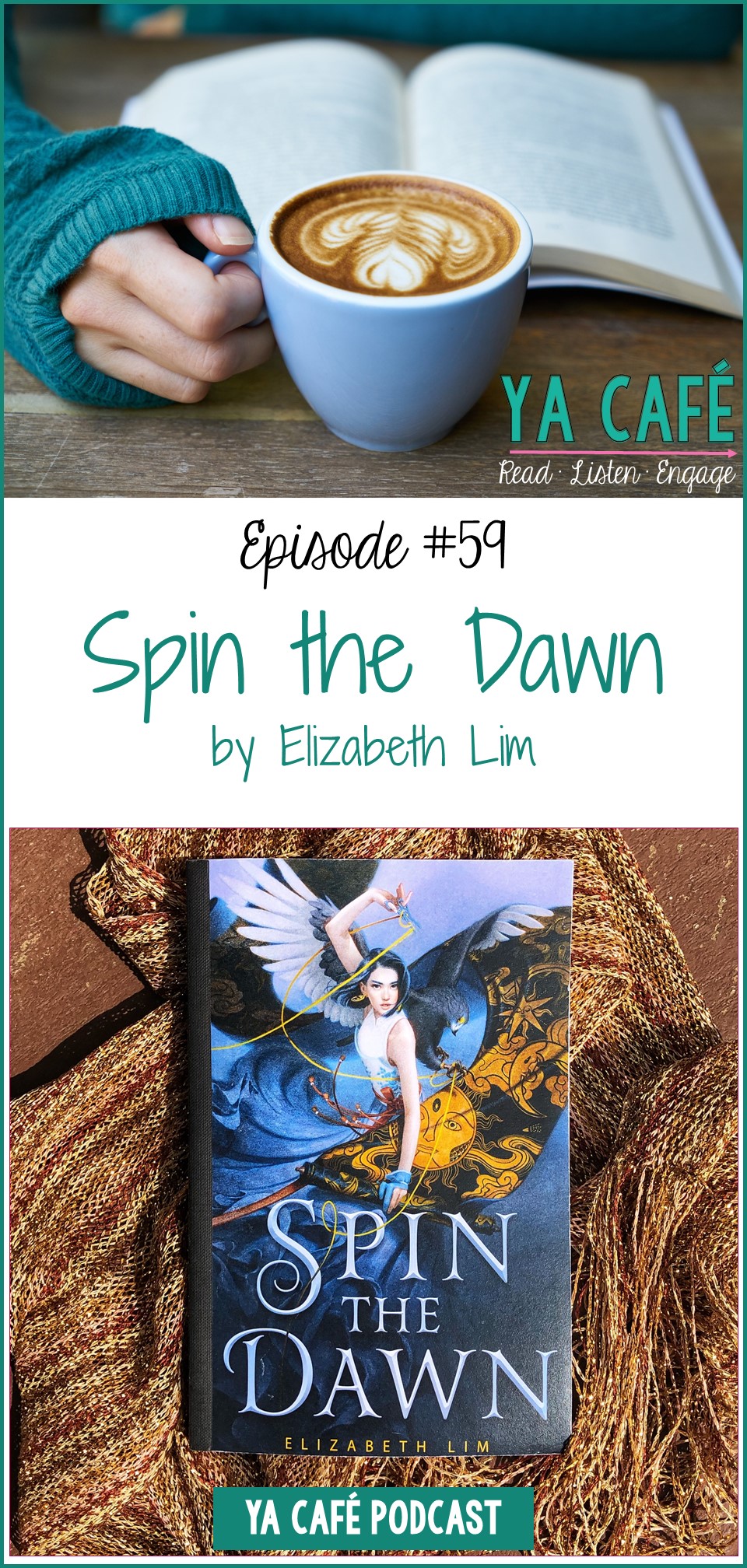 Get in touch with us on Instagram and Twitter at @yacafepodcast or email us at yacafepodcast@gmail.com. We look forward to hearing from you!
Credits…
Hosts: Danielle Hall (who blogs at teachnouvelle.com)
          & Amanda Thrasher (a booklover extraordinaire)
Guests: Maura Milan, author and filmmaker. Find her at mauramilan.com
Producer: Leila Hobbs
Music: Matt McCammon
Thank you to Knopf Books for Young Readers for the ARC!