We'll be talking about Children of Blood and Bone by Tomi Adeyemi with two ladies from the Bookstagram community, Courtney and Anna. Join us as we talk characterization, context, and why it matters. (transcript)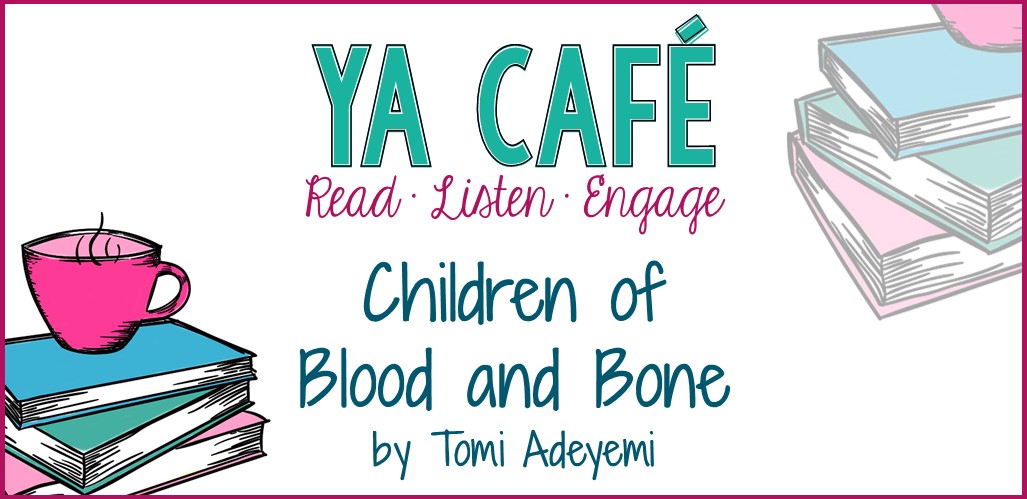 In today's episode…
In Tomi Adeyemi's debut novel, Children of Blood and Bone, we meet Zélie, who was only five years old when King Saran ordered the Raid that wiped out the maji and killed her mother. Now, Zélie has a chance to bring magic back to all of Orïsha and strike at the monarchy, and realize the power flowing through her own veins.
These Show Notes use Amazon Affiliate Links for your convenience.
If you decide to purchase this book, please consider doing so through our affiliate links.
Your support makes this podcast possible.
"Tomi Adeyemi does not create perfect characters – she makes characters that are
human, flawed, and relatable." -Courtney
Episode highlights…
Spoiler-free section
*2:42 Representations of Black strength and beauty, and the legacy Children of Blood and Bone will share with Black Panther.
*4:30 Zélie's character – flaws & strengths, and how much we love her
*8:22 Building empathy for characters and, hopefully, translating that to the "real world"
*10:08 Children of Blood and Bone and Avatar: The Last Airbender – a love song
Things We Like a Latte
Danielle: "One Day More" karaoke with the LeBarons
Courtney: Dread Nation
Anna: Almond milk. 😉
Amanda: "Millennials Destroyed the Rules of Written English" by Rachel Thompson
Spoiler Section
*15:57 Discussions of Allyship
*18:53 Let's get real about "respectability politics"
*20:03 The "romance" in the novel
Want book recommendations delivered to your inbox?
Sign up for the YA Reads Monthly Newsletter!
More ideas and resources for teachers and librarians…
Just a heads up for everyone, the audiobook of Children of Blood & Bone is already out and it's amaaaazing! It's narrated by Bahni Turpin and it's a truly immersive experience. Both Courtney and Anna listened to the audiobook and loved it. Mention this podcast on Audible, and you can download it for free with a free Audible trial.
This book truly has it all and you can approach it from a lot of different angles, but here are some key ideas based on what we discussed in our episode.
*Use excerpts from the three points of view to model voice for students and discuss what shapes a view point. How do Inan's experiences inform his worldview, and how does that differ from Amari's (even though she was still raised in the palace)?
*Read some West African mythology with students and look for places where Adeyemi's novel is informed by research. African Narratives of Orishas, Spirits and Other Deities by Alex Cuoco is a good starting place.
*Talk about story structure, inspiration, and the interconnectivity of myths and stories by viewing Nickelodeon's Avatar – The Last Airbender
 with students. Avatar is perfect for your classroom because the show really transcends Nick's usual demographic. The show can be enjoyed by middle and high schoolers, and you'll love it, too. The episodes are only 20 minutes long, so you can easily get through 3-4 in a week and still have plenty of time for other pursuits.
*Talk about context. Yes. Amanda mentions in this episode that students now may not remember Tamir Rice or Michael Brown, but we can still share their stories. Courtney discusses how Tomi Adeyemi allows students to develop empathy with these young, disenfranchised characters in her novel. The next step is to map that empathy onto the real world by sharing hard truths about police brutality and systemic racism in this country.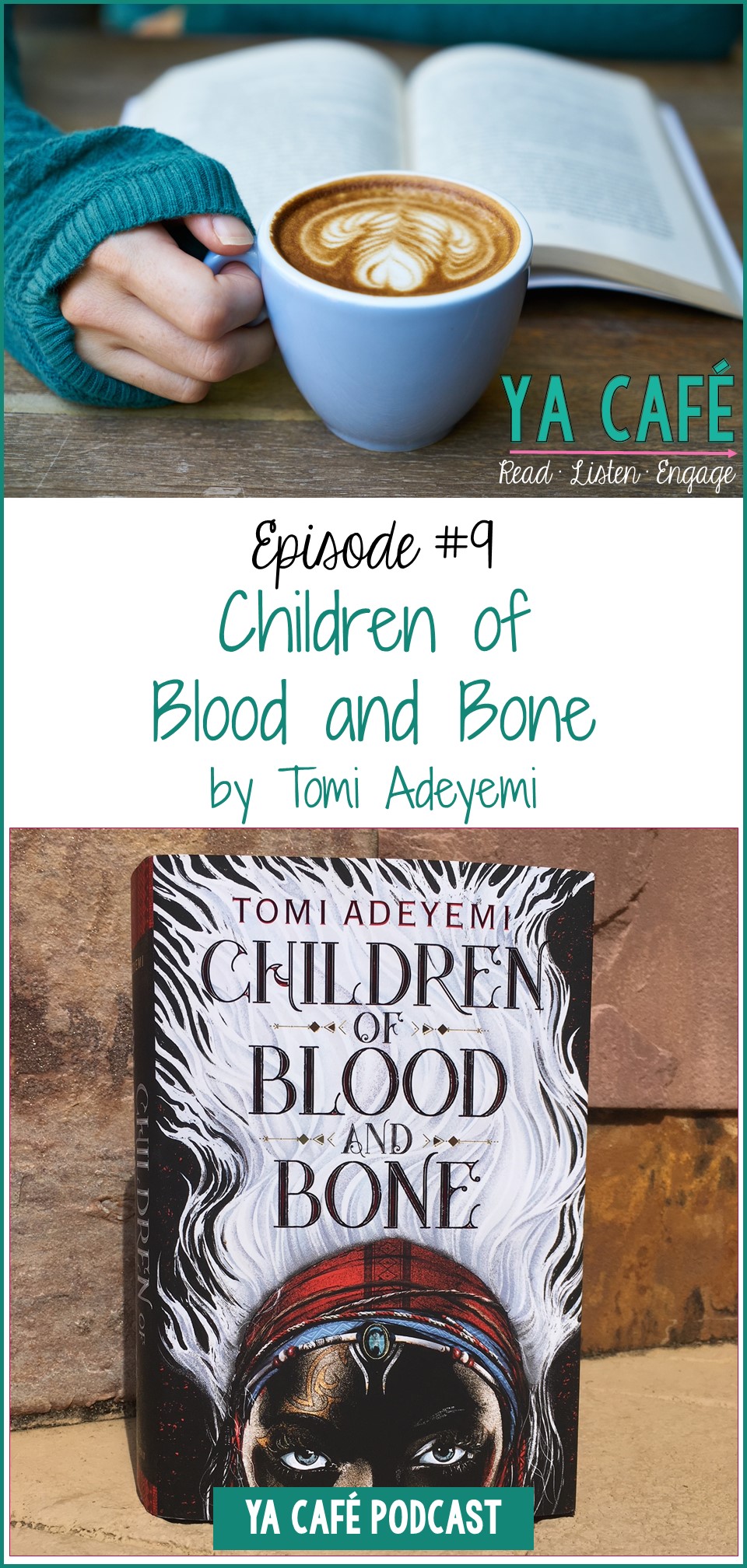 Get in touch with us on Instagram and Twitter at @yacafepodcast or email us at yacafepodcast@gmail.com. We look forward to hearing from you!
Credits…
Hosts: Danielle Hall (who blogs at teachnouvelle.com)
          & Amanda Thrasher (a booklover extraordinaire)
Guests: Courtney @coco_chasing_adventures & Anna @hayinas7, bookstagrammers extraordinare 
Producer: Leila Hobbs
Music: Matt McCammon
[Thank you to Macmillan Book Group for a review copy of this novel.]