The Forest Queen by Betsy Cornwell isn't 'just' a Robin Hood retelling, it also serves up strong lady friendships, and a sharp look at power and privilege. (Transcript)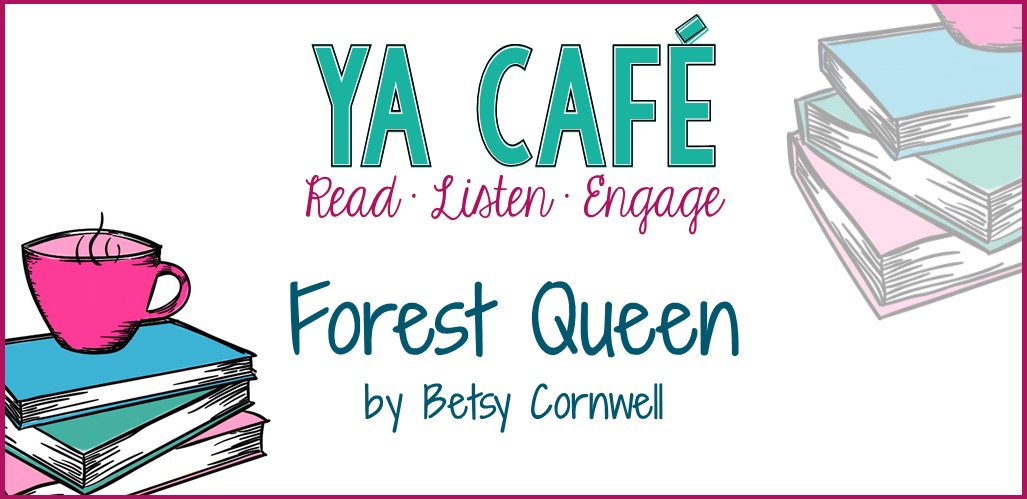 In today's episode…
In The Forest Queen
, sixteen year old Silvie has been born into a life of nobility and privilege. She has spent her entire life hating and fearing her cruel brother John and hiding from his wrath with her closest friend, a commoner nicknamed Bird. When Silvie and Bird come across another person turned away from her own home, Little Jane, they make a plan to escape into the forest. With Little Jane and midwife Mae Tuck, they build a community in the forest and in harmony with nature. Silvie only wanted to save herself, but as their community grows, she has to choose whether to continue to live in secret apart from the kingdom, or to stand up to her family and everything the nobility stands for.
These Show Notes use Amazon Affiliate Links for your convenience.
If you decide to purchase this book, please consider doing so through our affiliate links.
Your support makes this podcast possible.
Episode highlights…
Spoiler-Free
*1:03 A mystery from episode 12 Stay Sweet is solved! 
*5:46 We compare Betsy Cornwell's writing to that of Gail Carson Levine (author of Ella Enchanted and other fairytale re-imaginings)
*3:36 This book is so much more than 'just' another retelling.
Things We Like A Latte
Danielle –  Star-Touched Stories
 by Roshani Chokshi
Claire –  Under the Banner of Heaven: A Story of Violent Faith
 by Jon Krakauer
Amanda – Hassan Minaj's stand-up special, Homecoming King
UP NEXT:  Fresh Ink: An Anthology
 edited by Lamar Giles
Pre-order your copy today!
Spoiler-Informed
*12:49 How this book addresses privilege, and a call-back to our Children of Blood and Bone episode 
*15:45 Sylvie's brother John is the cruel Sherrif of Loughsley …
*18:27 … and is also a  "Nice Guy"
*19:59 We loved the portrayal of pregnancy and motherhood in this book
Want book recommendations delivered to your inbox?
Sign up for the YA Reads Monthly Newsletter!
More ideas and resources for teachers and librarians…
Here at the YA Cafe podcast we *love* fairy tale re-imaginings, and they work so well in the classroom setting. For more ideas and examples you can check out Danielle's blog post about Girls Made of Glass and Snow by Melissa Bashardoust, or our episodes on The Hazelwood by Melissa Albert and Jek/Hyde by Amy Ross.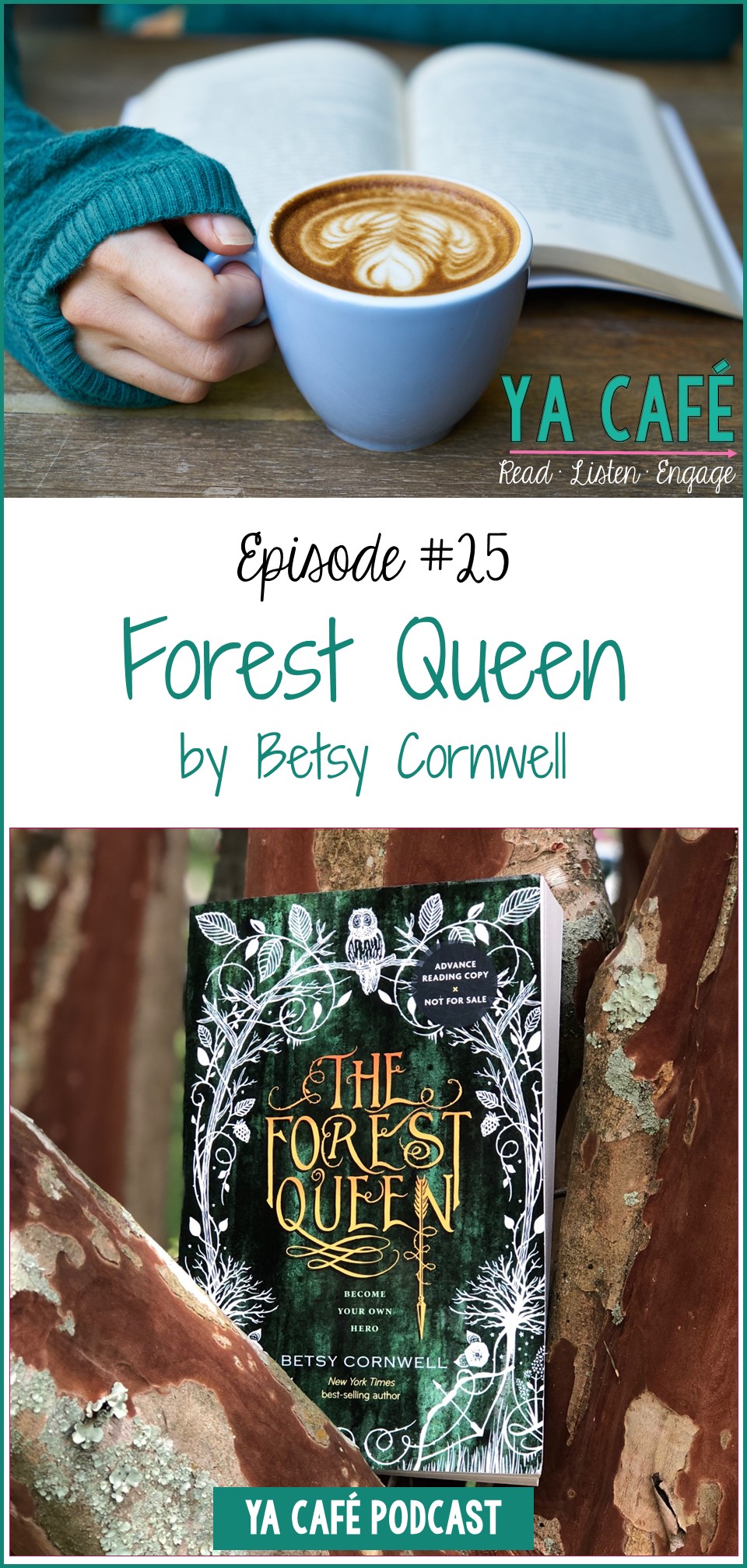 Get in touch with us on Instagram and Twitter at @yacafepodcast or email us at yacafepodcast@gmail.com. We look forward to hearing from you!
Credits…
Hosts: Danielle Hall (who blogs at teachnouvelle.com)
          & Amanda Thrasher (a booklover extraordinaire)
Guests: Claire Nauman, writer and production assistant
Producer: Leila Hobbs
Music: Matt McCammon
Many thanks to Houghton Mifflin Harcourt Books for Young Readers for the review copy!