This week we're chatting about Pet by Akwaeke Emezi. Our guest is author H.D. Hunter who has some great insight into this totally unique YA new release. (Transcript)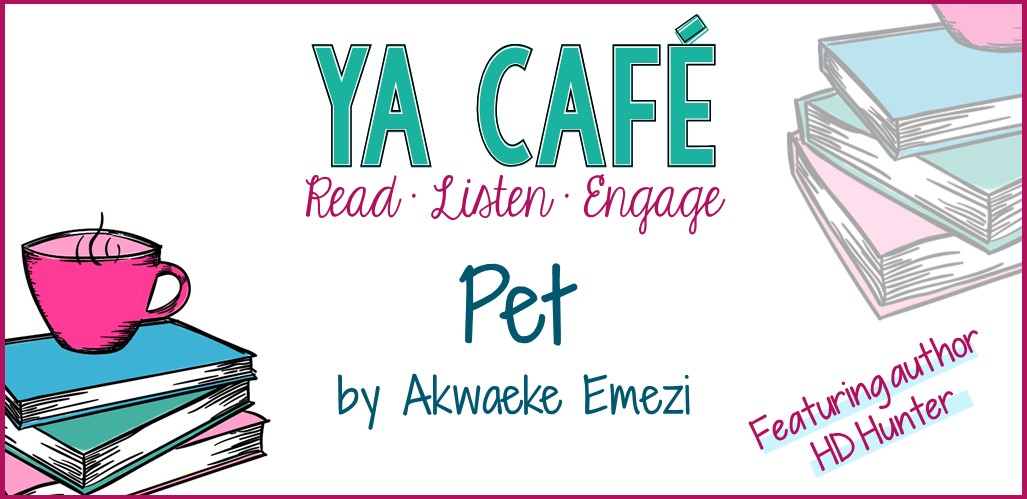 In today's episode…
The people in the town of Lucille know that there are no monsters anymore – not since the angels came and took them all way. But when a creature from one of Jam's mother's paintings comes to life and declares it's here to hunt a monster, Jam believes it. The creature tells Jam to call it 'Pet', and asks her to help it find a monster lurking in her best friend's house. Can Jam navigate the tricky waters of hunting a monster when no one believes they still exist?
These Show Notes use Amazon Affiliate Links for your convenience.
If you decide to purchase this book, please consider doing so through our affiliate links.
Your support makes this podcast possible.
Episode highlights…
Spoiler-Free
*0:43 Catching up with Hugh about an exciting development in his writing life
*2:45 Emezi's description of the painting coming to life was totally mesmerizing for us
*8:58 We loved the diversity of characters and experiences depicted in this book
Things We Like a Latte
Danielle – Mailing our first box of books to our classroom library adoptee, Shantia Friedburg! Make sure you are following us on IG @yacafepodcast for all the updates 🙂
Hugh – Visiting the Basquiat exhibit at the Guggenheim Museum in New York City
Amanda – The Sellout by Paul Beatty
COMING UP NEXT TIME: The Stars and the Blackness Between Them by Junauda Petrus 
PRE-ORDER YOUR COPY TODAY!
Spoiler-Informed
*18:18 The convergence of stories. Hugh calls it "A 2019, completely genre-bended version of Plato's Symposium"
*22:46 Who/what is Pet?
*23:25 Danielle ponders if this book would also be appropriate for MG readers
Want book recommendations delivered to your inbox?
Sign up for the YA Reads Monthly Newsletter!
More ideas and resources for teachers and librarians…
We think this book has a home in every high school classroom library. And with some guidance and support this book could also be a great choice for middle grade students. This book has careful, age-appropriate depiction of trauma, and offers a lot of complexity and moral grey area for students to explore.
To learn more about Trauma-Informed Teaching you can check out episode 51 of the podcast. Danielle and Hugh discuss some other books that portray trauma in a sensitive way, share their own experiences, and make suggestions for how to create a safe-space in your classroom.
Additionally, I wanted to leave y'all with two TED Talks to digest;
Sci-fi stories that imagine a future Africa by Nnedi Okorafor – You might be familiar with Okorafor as the author of the award-winning YA trilogy, Binti. In her talk she opens with a passage from Binti, and then goes on to describe how her Nigerian heritage informs and inspires her writing.
The danger of a single story by Chimamanda Ngozi Adichie – In this, one of the most popular TED Talks of all time, Adichie talks about how easy it is to fall into the trap of a 'single story'. Having only one representation of a person, culture, country, etc. causes us to have a one dimensional misunderstanding. In today's podcast episode Hugh echoes her caution, reminding us, "The Black experience, if we want to call it that, is not monolithic."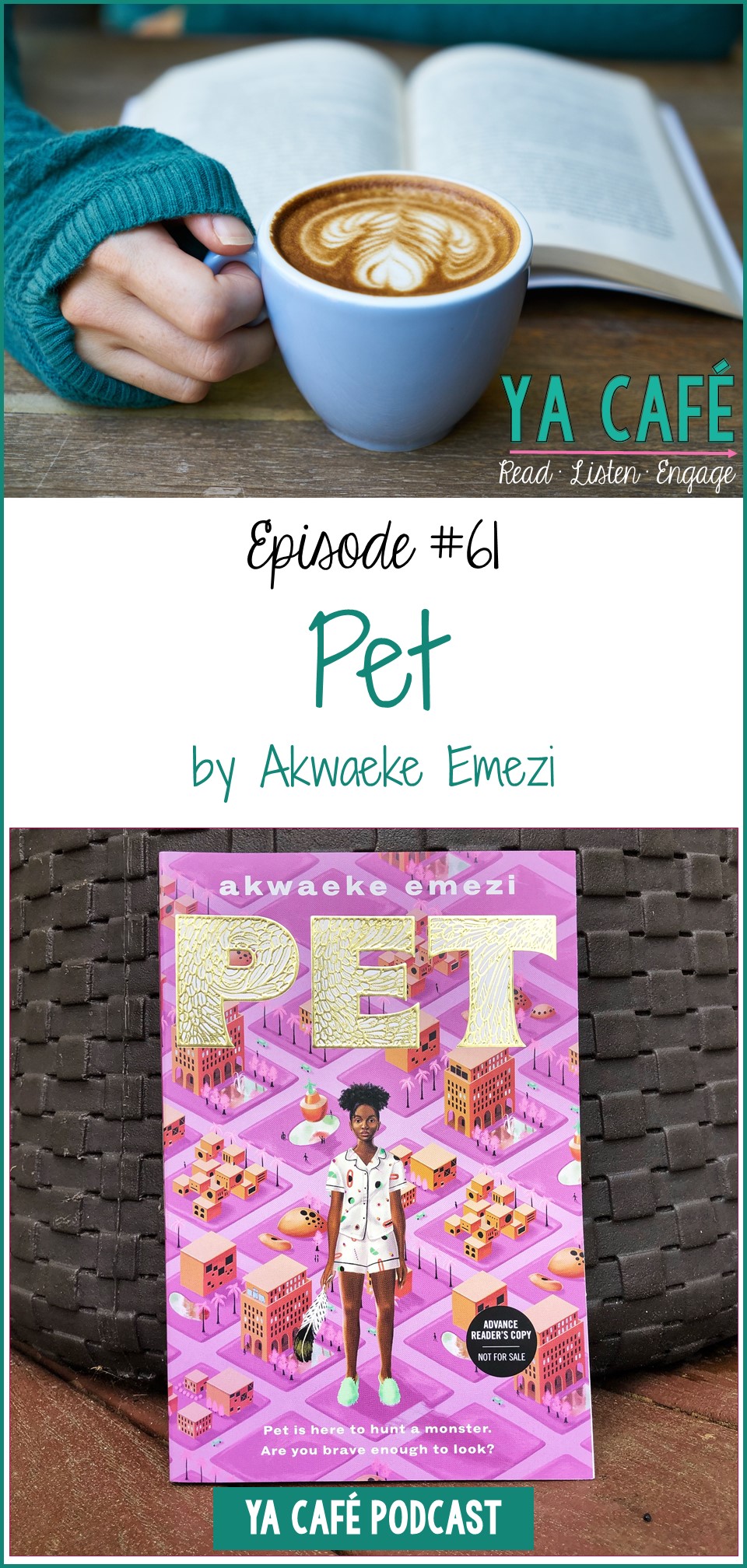 Get in touch with us on Instagram and Twitter at @yacafepodcast or email us at yacafepodcast@gmail.com. We look forward to hearing from you!
Credits…
Hosts: Danielle Hall (who blogs at teachnouvelle.com)
          & Amanda Thrasher (a booklover extraordinaire)
Guests: H.D. Hunter, author and activist. Find him on Instagram @hd_tsd or at thesoutherndistrict.com
Producer: Leila Hobbs
Music: Matt McCammon
Thank you to Make Me a World/Random House Kids for the ARC!