Zen and Gone by Emily France is a story of sisterhood, self-care, and self discovery (with a side of romance), all set in the beautiful Colorado mountains. Our guest today is writer and blogger Samantha Leidig. (transcript)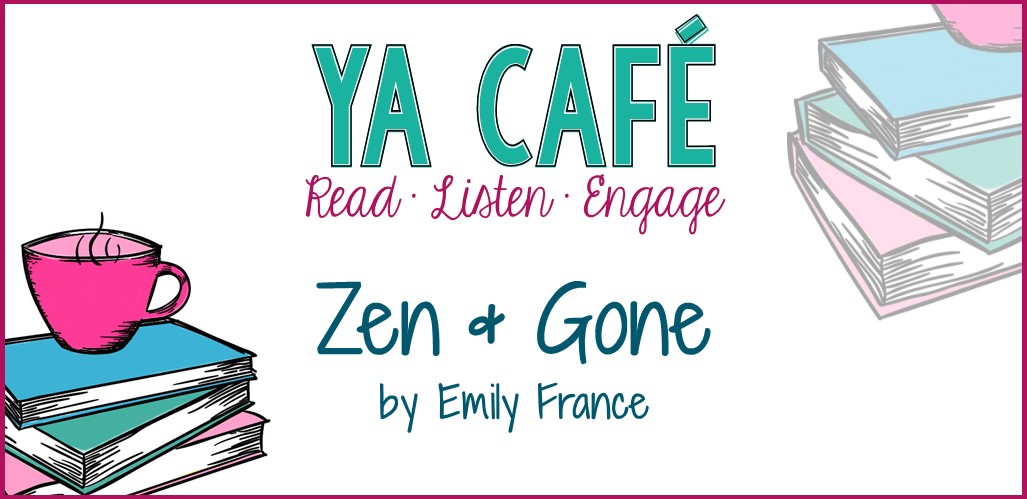 In today's episode…
In Zen and Gone
by Emily France, we meet sisters Essa and Puck who live in Boulder, Colorado. Essa's taking the bulk of raising Puck since their mom spends most of her time high. Puck is precocious, vivacious, and mischievous, and Essa gets very little time to relax. Her only chance to be herself is her practice at the Zendo and her weekend trips to do some orienteering. When a new guy, Oliver, moves to town, Essa tries to include him, despite what a city-slicker he is. Puck stows away on the trip, though, and doesn't emerge until the group is well into the middle of nowhere. Suddenly, tragedy strikes and it's a race against the clock for survival.
These Show Notes use Amazon Affiliate Links for your convenience.
If you decide to purchase this book, please consider doing so through our affiliate links.
Your support makes this podcast possible.
Episode highlights…
Spoiler-free Section
*1:46 – Samantha Leidig talks honesty in writing and blogging
*8:46 – #realtalk about terrible mothers in fiction
Being a queer woman, and a woman who has reproductive issues, like, just organically, I'm super hard on moms…it's like this miraculous thing that you take super seriously because you know how hard it was. On the flip side, I know some people who are very cavalier about it, and I don't know who's doing it right, you know, but being cavalier about being a mom is not my way of doing it. -Samantha Leidig
*10:11 – This book is an odyssey… it's all about the journey… like Zen.
Things We Like A Latte:
Samantha: Brain building STEM toys. You can check out her favorites like the Tegu 6 Piece Pocket Pouch Prism Magnetic Wooden Block Set, and the Magformers Basic Set
Danielle: The meditation app "Stop, Breathe, and Think".
Spoiler Section:
*18:33 – Oliver's mystery
*19:29 – We chat self-care and call back to our episode on How I Resist.
*22:22 – The ending and whether we saw it coming
More ideas and resources for teachers and librarians…
If you want to read more of our guest, Samantha's, writing and follow her career, you can visit her blog and you can find her children's book Poor Mr. Monday
on Amazon.

You can even use concepts from Zen in your own classroom! Here's a great article about it from Smart Classroom Management. Zen Doodling is another excellent stress relieving technique, and you could integrate this in your classroom as well. Why not have this become part of your weekly routine? Here are some great tutorials.
Want book recommendations delivered to your inbox?
Sign up for the YA Reads Monthly Newsletter!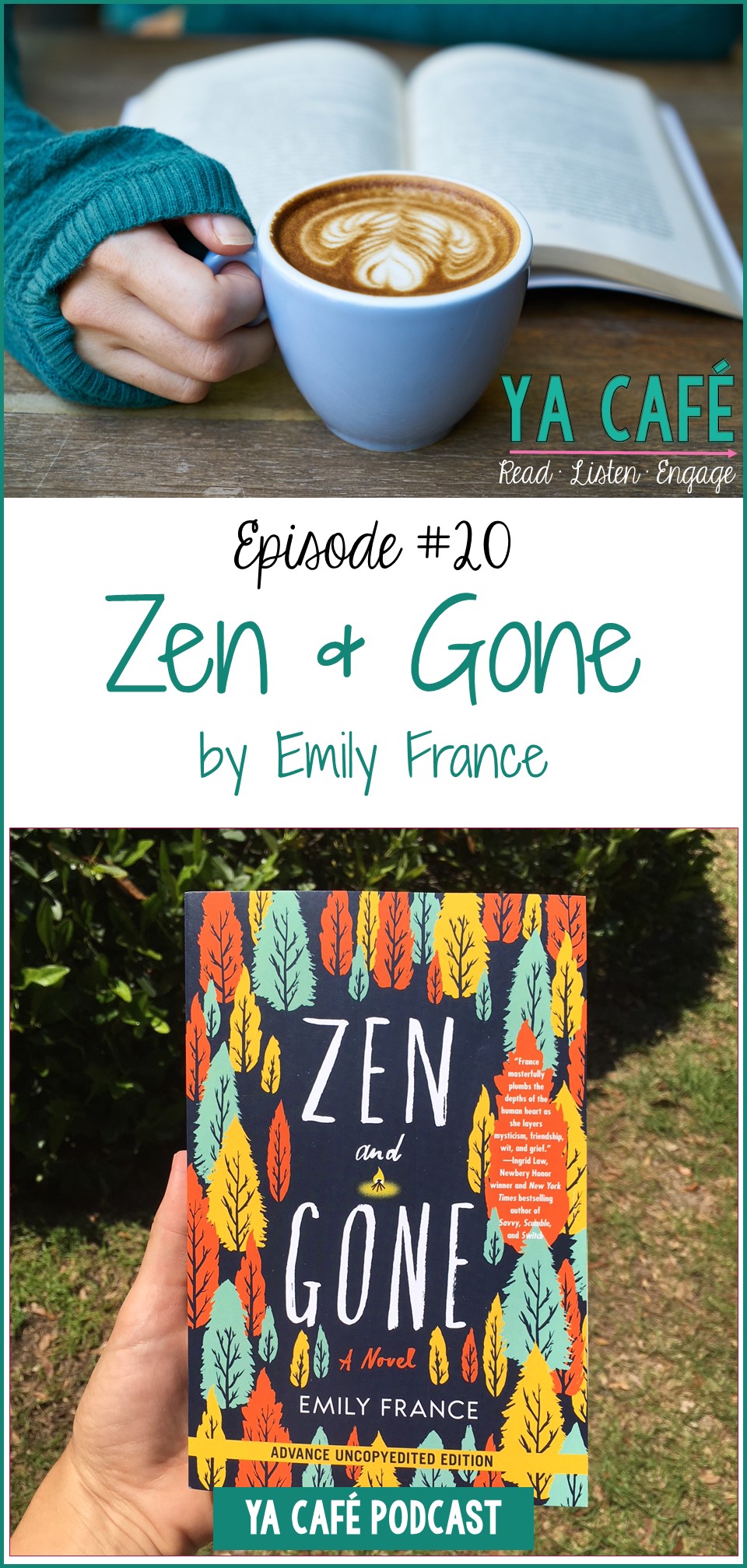 Get in touch with us on Instagram and Twitter at @yacafepodcast or email us at yacafepodcast@gmail.com. We look forward to hearing from you!
Credits…
Hosts: Danielle Hall (who blogs at teachnouvelle.com)
& Amanda Thrasher (a booklover extraordinaire)
Guests: Samantha Leidig; writer, reader, and life blogger
Producer: Leila Hobbs
Music: Matt McCammon
Many thanks to Soho Press for the review copies!