Words of empowerment and encouragement from thirty amazing creators? Yes, please! In today's episode, we discuss How I Resist, an activism anthology for teens edited by Maureen Johnson with special guest, educator and activist Chris Peck. (Transcript)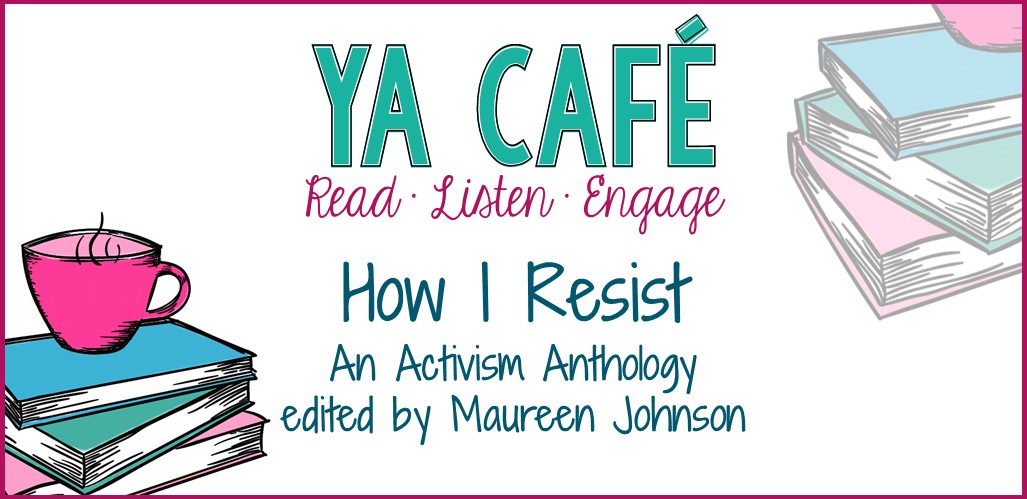 In today's episode…
How I Resist: Activism and Hope for a New Generation is an anthology of essays, poems, art, interviews, and short fiction all centered around the idea of activism. Editor Maureen Johnson calls it a "resistance book for teens". The contributor list is absolutely amazing, and each contributor finds their own way and means to answer the question, "how do you resist?"
These Show Notes use Amazon Affiliate Links for your convenience.
If you decide to purchase this book, please consider doing so through our affiliate links.
Your support makes this podcast possible.
Episode highlights…
*7:03 "I wasn't expecting a book about activism to be funny" – Danielle & Chris share some of their favorite humor from the book
*8:06 "The doors have been opened, the light has been shed", how social media can help reveal the everyday racism that surrounds us
*12:17 Backstage at Hamilton
Things We Like a Latte
Chris – Nerdwriter channel on YouTube. Below are links to his three favorite episodes.
Arrival: A Response to Bad Movies  
Holocene: How Bon Iver Creates A Mood 
Lord of the Rings: How Music Elevates Story  
Danielle – Jessica Spotswood's newest novel, The Last Summer of the Garrett Girls
Especially for educators
*19:47 "Media Conciousness As Part of A Resistance"
*23:11 Overlooked and "benevolent" stereotypes
*28:02 "Refilling the well", how to avoid activism fatigue
Want book recommendations delivered to your inbox?
Sign up for the YA Reads Monthly Newsletter!
More ideas and resources for teachers and librarians…
10 Ways Youth Can Engage In Activism
Lesson Plans: The Power to Change the World
A great way help students explore a big topic like activism or social justice is through a literature circle. I have a blog post full of book recs, discussion questions, video resources, (and more!) for conducting a Social Justice Lit Circle.
And, if you haven't caught our episode on Jessica Spotswood's anthology of stories about amazing, courageous girls, check out The Radical Element.
Also be sure to check out Chris' book club for educators. How I Resist is his first title and you can jump into the discussions now! Find it on Instagram @edureadingclub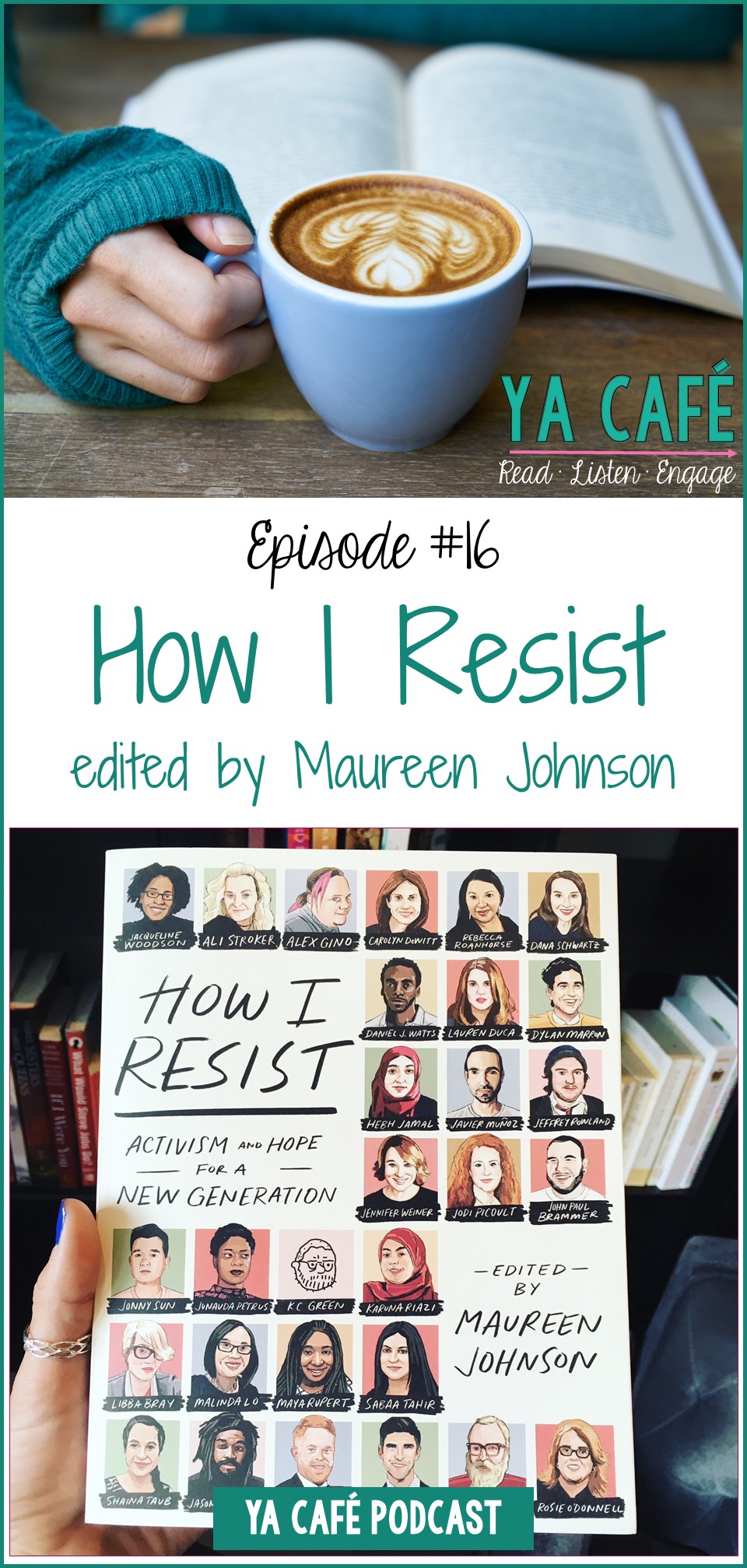 Get in touch with us on Instagram and Twitter at @yacafepodcast or email us at yacafepodcast@gmail.com. We look forward to hearing from you!
Credits…
Hosts: Danielle Hall (who blogs at teachnouvelle.com)
          & Amanda Thrasher (a booklover extraordinaire)
Guests: Chris Peck, teacher (find him on Instagram @_hipsterteacher_
Producer: Leila Hobbs
Music: Matt McCammon
Thank you to Macmillan Publishing for a review copy of this book!