Summer is best for catching up on your TBR and figuring out what to add to your classroom library. Well, look no further. I've done a bunch of reading for you—you're welcome 😉—and compiled this epic YA book list.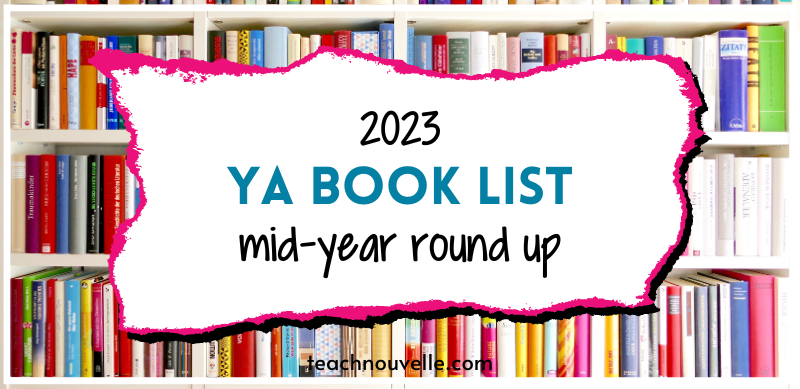 I can confidently tell you which inclusive, new titles will be popular young adult books bound to fly off your shelves.
(Bonus: if you're looking for "older" titles, Danielle has this mega post with all of our MG & YA book list round-ups and inclusive media pairings, too; you can bookmark it since we update it frequently).
This YA book list blog post uses affiliate links for your convenience.
If you decide to purchase any recommendation from this YA book list, please consider doing so through our affiliate links at no additional cost to you.
2023: Epic Mid-Year MG & YA Book List
I decided to categorize this YA book list by the most prevalent representation depicted in the book. This can be useful if you conduct a bookshelf audit and see you are missing key representation.
Please know that the value of each title in this YA book list is not ONLY based on the representation provided—although, very important and necessary. 
ALL of these titles have complex and intersectional representation (hence why I read and am recommending them to you).
YA Book List: Final thoughts
Remember that adding to your classroom library is always about QUALITY over quantity. 
Even though a super full bookshelf can give us a sense of accomplishment, prioritizing inclusive and influential books for young adults is KEY!
If you have read or end up reading any titles from this YA book list, please share your thoughts with me in the comments! I love me a good book talk.