Join us as we chat with bookstagrammer Melissa Robles about Toil & Trouble, a new YA anthology of stories about witchy women, written by 15 diverse authors.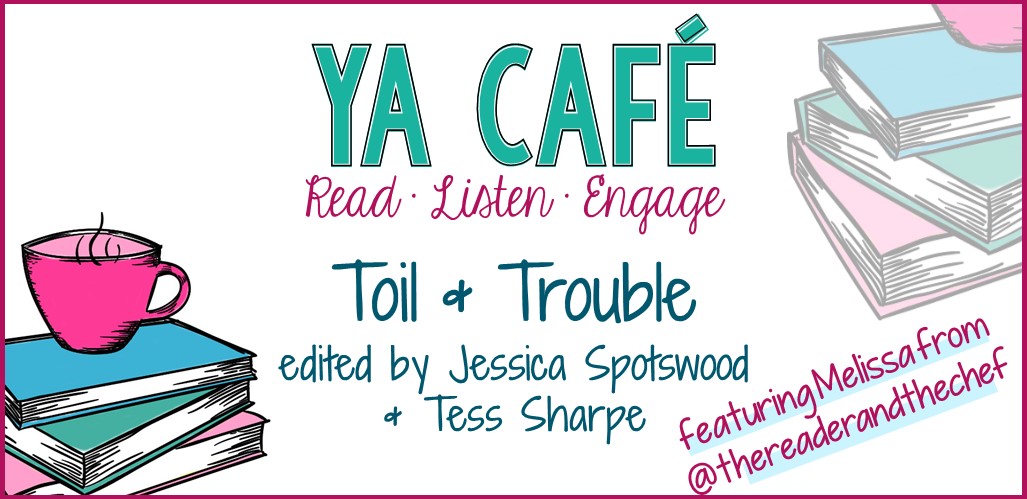 In today's episode…

Toil & Trouble: 15 Tales of Women & Witchcraft
 is an anthology of short stories featuring witchy girls. Like Spotswood's other anthologies, the fifteen tales span the ages, geography, and culture, and feature a wide range of diverse protagonists.
These Show Notes use Amazon Affiliate Links for your convenience.
If you decide to purchase this book, please consider doing so through our affiliate links.
Your support makes this podcast possible.
Episode highlights…
Spoiler-Free
*0:58 Behind the scenes @thereaderandthechef
*3:45 Melissa and Danielle chat about their favorite pop-culture witches …
*7:50 … and about the authors they were most excited to see in this anthology.
Things We Like a Latte
Melissa – Anne With An 'E', on Netflix
Danielle – The Room, an app-based game for Apple and Android.
COMING UP NEXT WEEK:
Amanda and Danielle are in the midst of a cross-country move so we will be ending our first 'Shelf' (like a season, but for books!) with this episode, and starting our second Shelf in October. But don't despair, keep up with us on social media because we will still continue to post book recs, giveaways, and even a few Instagram Live episodes.
Spoiler-Informed
In this section Danielle and Melissa share some of their favorite stories from this anthology
*13:19 Death In the Sawtooths by Lindsay Smith
*15:09 The Heart In Her Hands by Tess Sharpe
*17:50 The Moonapple Menagerie by Shveta Thakrar
*19:30 This book had wonderful LGBTQ+ representation. especially in Love Spell by Anna-Marie McLemore
*21:02 Daughters of Baba Yaga by Brenna Yovanoff
*23:00
"
Every woman is never enough, she's always too much. We angered someone, somewhere for our too much-ness. If to be too much is to be a witch, than I am a witch, and we are all witches. I told this to the other girls and I heard them all whisper back, "Yes." Because to be a witch means our too much-ness serves a purpose. It gives us power. We all whispered spells that sounded like songs, our voices freed into the darkness, flying, flying, flying."

– Why They Watch Us Burn by Elizabeth May
Want book recommendations delivered to your inbox?
Sign up for the YA Reads Monthly Newsletter!
More ideas and resources for teachers and librarians…
We think anthologies are a great way to expose students to new ideas, new writing styles, and new authors, all in bite-sized pieces (so to speak). 2018 has been a banner year for anthologies, and we have reviewed several on the show that we think belong in every classroom library. Check out our show notes from these episodes for more info:
The Radical Element edited by Jessica Spotswood is a collection of historical fiction featuring strong, daring, and diverse female protagonists.
How I Resist edited by Maureen Johnson is a collection of essays, poems, art, interviews, and short fiction all centered around the idea of activism.  
Fresh Ink edited by Lamar Giles is a collection of 13 diverse voices, and the latest anthology from the We Need Diverse Books project.
For more info on using short stories in your ELA classroom be sure to check out Danielle's blog.
If you're looking to read more stories about witchy women, be sure to check out These Witches Don't Burn by Isabel Sterling. We featured it in episode 56 when T&T editor, Jessica Spotswood joined us for a convo you don't want to miss! 🙂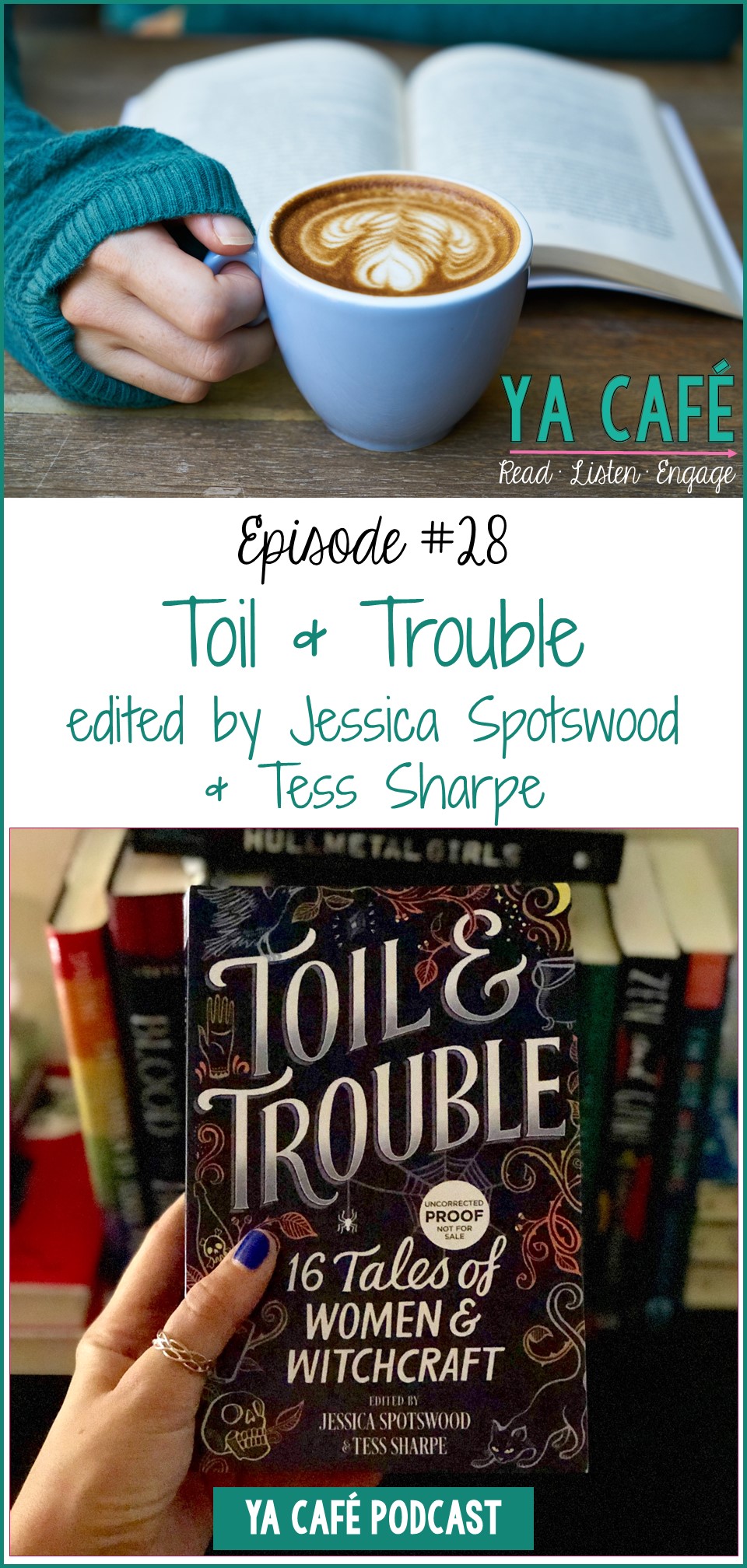 Get in touch with us on Instagram and Twitter at @yacafepodcast or email us at yacafepodcast@gmail.com. We look forward to hearing from you!
Credits…
Hosts: Danielle Hall (who blogs at teachnouvelle.com)
          & Amanda Thrasher (a booklover extraordinaire)
Guests: Melissa Robles, bookstagrammer @thereaderandthechef
Producer: Leila Hobbs
Music: Matt McCammon
Big thanks to Harlequinn Teen for the review copy!