New year, new bookshelf goals! A personal goal of mine this school year is to add more diverse genres and, of course, more diverse YA books to my classroom library.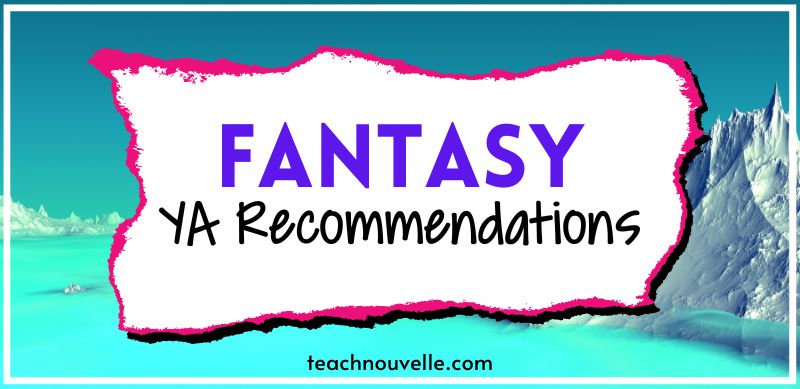 When I conducted a bookshelf audit to find what was missing on my shelves, I realized I was low on YA fantasy books and YA sci-fi books.
After reading Danielle's post for 12 diverse YA fantasy books and YA sci-fi books, it inspired me to curate a list of seven more to add to my shelves this year.
Diverse YA Fantasy Books & YA Sci-Fi Books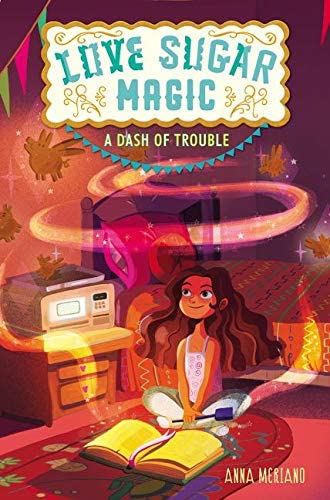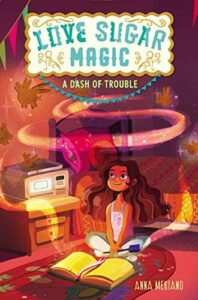 If you're a fan of…
✨ Coco (who isn't?),
✨ The Chilling Adventures of Sabrina (or Sabrina the Teenage Witch for us older folks),
✨or Harry Potter (sans any transphobia, racism, etc.– read more about it here),
…then you will LOVE this YA fantasy book!
Description:
Leo's family are all bakers, and she longs to join them as they make elaborately decorated treats for the annual Dia Los Muertos festival. After being told that she's "too young" she sneaks out of her house and down to the bakery where she uncovers a shocking secret: her mother and aunts are all brujas.
Now knowing that she comes from a long line of women with magical powers, Leo decides to try her hand at casting spells. What could go wrong?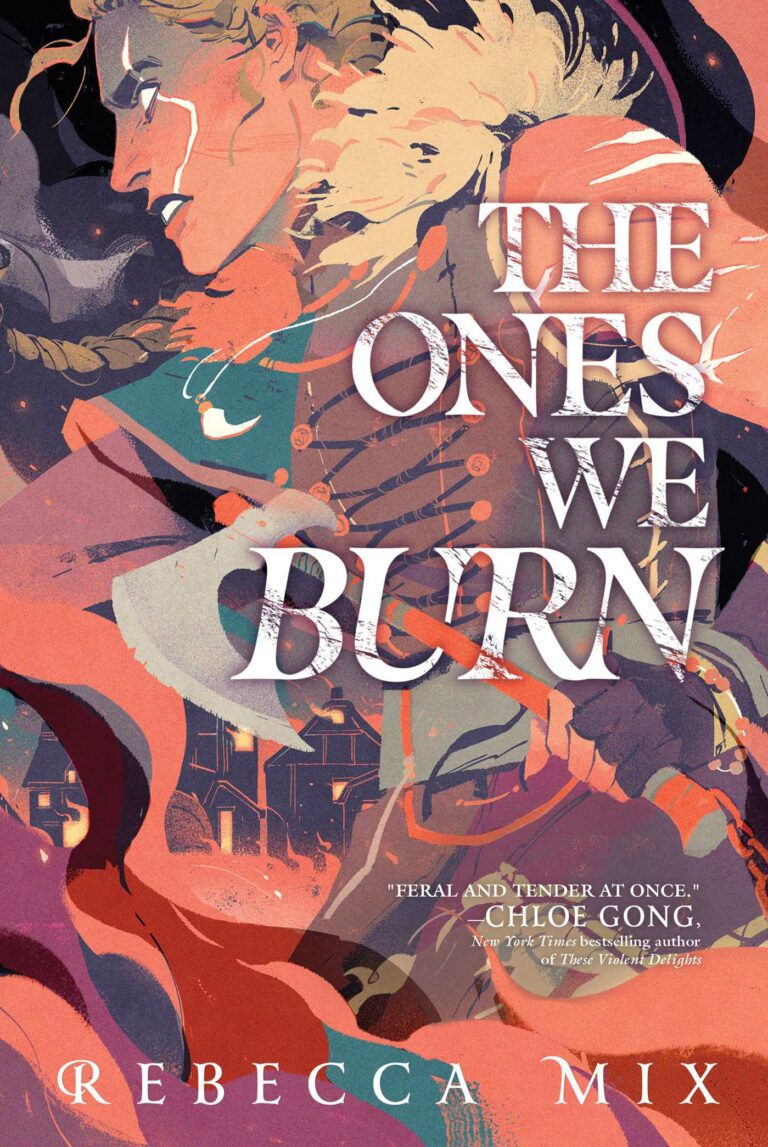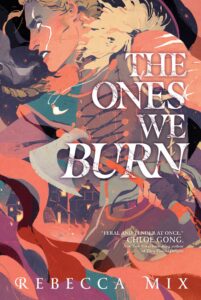 Wizards, witches, and LGBTQ+ representation? Sign me up! This darker YA fantasy book is on my #TBR (to-be-read) list because so many of my students highly recommended it.
Description from BookShop:
Ranka is tired of death. All she wants now is to be left alone, living out her days in Witchik's wild north with the coven that raised her, attempting to forget the horrors of her past. But when she is named Bloodwinn, the next treaty bride to the human kingdom of Isodal, her coven sends her south with a single directive: kill him. Easy enough, for a blood-witch whose magic compels her to kill.
Except the prince is gentle, kind, and terrified of her. He doesn't want to marry Ranka; he doesn't want to be king at all. And it's his sister–the wickedly smart, infuriatingly beautiful Princess Aramis–who seems to be the real threat.
But when witches start turning up dead, murdered by a mysterious, magical plague, Aramis makes Ranka an offer: help her develop a cure, and in return, she'll help Ranka learn to contain her deadly magic. As the coup draws nearer and the plague spreads, Ranka is forced to question everything she thought she knew about her power, her past, and who she's meant to fight for. Soon, she will have to decide between the coven that raised her and the princess who sees beyond the monster they shaped her to be.
But as the bodies pile up, a monster may be exactly what they need.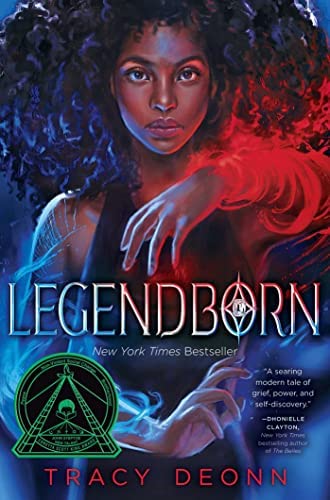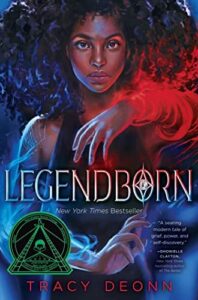 I know we're not supposed to judge a book by its cover, but we all do it. When I first saw Legendborn's cover, I knew I wanted to read it. There's little I appreciate more in a YA fantasy book than a protagonist who is a woman of color–that's right, not a one-dimensional, side-character.
The representation alone in a diverse YA book has the power to draw in reluctant readers, especially if they are a person of color themselves. For this reason and the beauty of the book itself, this is a must-add to your classroom library.
Description from BookShop:
After her mother dies in an accident, sixteen-year-old Bree Matthews wants nothing to do with her family memories or childhood home. A residential program for bright high schoolers at UNC-Chapel Hill seems like the perfect escape–until Bree witnesses a magical attack her very first night on campus.
A flying demon feeding on human energies.
A secret society of so called "Legendborn" students that hunt the creatures down.
And a mysterious teenage mage who calls himself a "Merlin" and who attempts–and fails–to wipe Bree's memory of everything she saw.
The mage's failure unlocks Bree's own unique magic and a buried memory with a hidden connection: the night her mother died, another Merlin was at the hospital. Now that Bree knows there's more to her mother's death than what's on the police report, she'll do whatever it takes to find out the truth, even if that means infiltrating the Legendborn as one of their initiates.
She recruits Nick, a self-exiled Legendborn with his own grudge against the group, and their reluctant partnership pulls them deeper into the society's secrets–and closer to each other. But when the Legendborn reveal themselves as the descendants of King Arthur's knights and explain that a magical war is coming, Bree has to decide how far she'll go for the truth and whether she should use her magic to take the society down–or join the fight.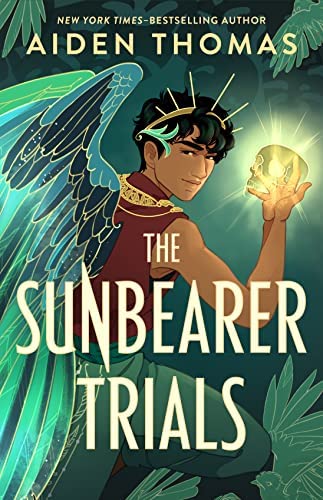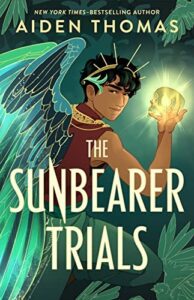 If you enjoyed Cemetery Boys (ummm… who didn't?), then you can't go wrong trusting another Thomas read. Their protagonist, a trans character, is so beautifully written, and the representation does not stop there. This YA fantasy book would fly off your shelves!
Description from BookShop:
As each new decade begins, the Sun's power must be replenished so that Sol can keep traveling along the sky and keep the chaotic Obsidian gods at bay. Sol selects ten of the most worthy semidioses to compete in the Sunbearer Trials. The winner carries light and life to all the temples of Reino del Sol, but the loser has the greatest honor of all–they will be sacrificed to Sol, their body melted down to refuel the Sun Stones, protecting the world for another ten years.
Teo, a seventeen-year-old Jade semidiós and the trans son of the goddess of birds, isn't worried about the Trials . . . at least, not for himself. His best friend, Niya is a Gold semidiós and a shoo-in for the Trials, and while he trusts her abilities, the odds of becoming the sacrifice is one-in-ten.
But then, for the first time in over a century, the impossible happens. Sol chooses not one, but two Jade competitors. Teo, and Xio, the thirteen-year-old child of the god of bad luck. Now they must compete in five trials against Gold opponents who are more powerful and better trained. Worst of all, Teo's annoyingly handsome ex-best friend and famous semidiós Hero, Aurelio is favored to win. Teo is determined to get himself and his friends through the trials unscathed–for fame, glory, and their own survival.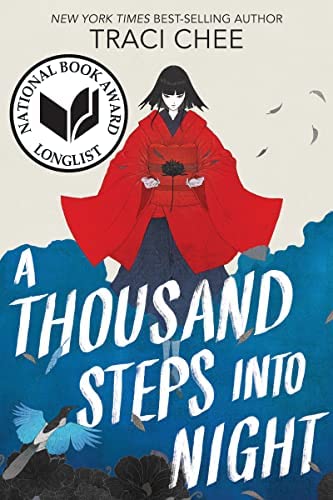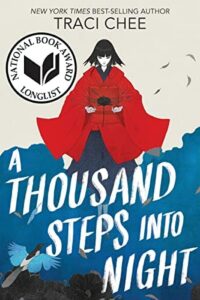 If you or your students are like me and LOVE everything Studio Ghibli has ever made, Chee's YA fantasy book will transport you into an enthralling adventure.
Description from BookShop:
In the realm of Awara, where gods, monsters, and humans exist side by side, Miuko is an ordinary girl resigned to a safe, if uneventful, existence as an innkeeper's daughter.
But when Miuko is cursed and begins to transform into a demon with a deadly touch, she embarks on a quest to reverse the curse and return to her normal life. Aided by a thieving magpie spirit and continuously thwarted by a demon prince, Miuko must outfox tricksters, escape demon hunters, and negotiate with feral gods if she wants to make it home again.
With her transformation comes power and freedom she never even dreamed of, and she'll have to decide if saving her soul is worth trying to cram herself back into an ordinary life that no longer fits her… and perhaps never did.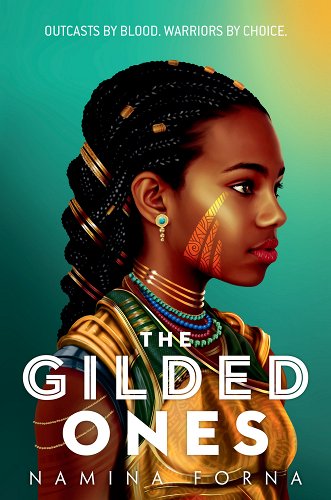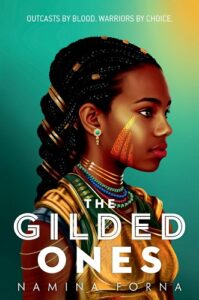 This YA fantasy book recommendation comes from @smalltownela!
In this #YAFantasy Deka lives in fear while waiting for her blood ceremony to decide if she will become a full member of her village. But on the day of her ceremony, everything changes because Deka's blood runs gold. A mysterious woman comes to save her, and she has to leave the life and family she's always known. Now that she's started a new life training in the capital everything she thought she knew changes.
Things you can expect while reading this YA fantasy book:
✅ World building: Namina Forna does an amazing job taking this world and really bringing it to life without making it feel forced.
✅ Fantasy elements: Everything you love about a good fantasy/magic system is in this book with a unique twist.
✅ Enemies to Lovers: Need I say more?
✅ Strong Female Characters: This whole book is about Deka understanding her true powers and literally saving everyone. THE.BEST.
✅ Tough themes: While this is a fantasy world, Forna doesn't hesitate to still dive into tough topics and really present them in a way that readers can understand and process.
If you're looking for a fun, new, and unique YA fantasy book – then please go pick this one up because it is definitely worth it.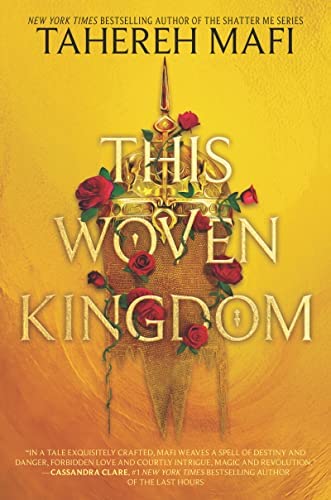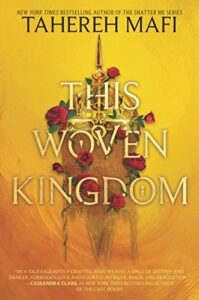 Persian representation? Folklore? Romance? Say less. If you prefer YA dystopian genres over a YA fantasy book, read about another novel of hers I recommend on this post.
Description from BookShop:
To all the world, Alizeh is a disposable servant, not the long-lost heir to an ancient Jinn kingdom forced to hide in plain sight.
The crown prince, Kamran, has heard the prophecies foretelling the death of his king. But he could never have imagined that the servant girl with the strange eyes, the girl he can't put out of his mind, would one day soon uproot his kingdom–and the world.
Perfect for fans of Leigh Bardugo, Tomi Adeyemi, and Sabaa Tahir, this is the explosive first book in a new fantasy trilogy from the New York Times bestselling and National Book Award-nominated author Tahereh Mafi.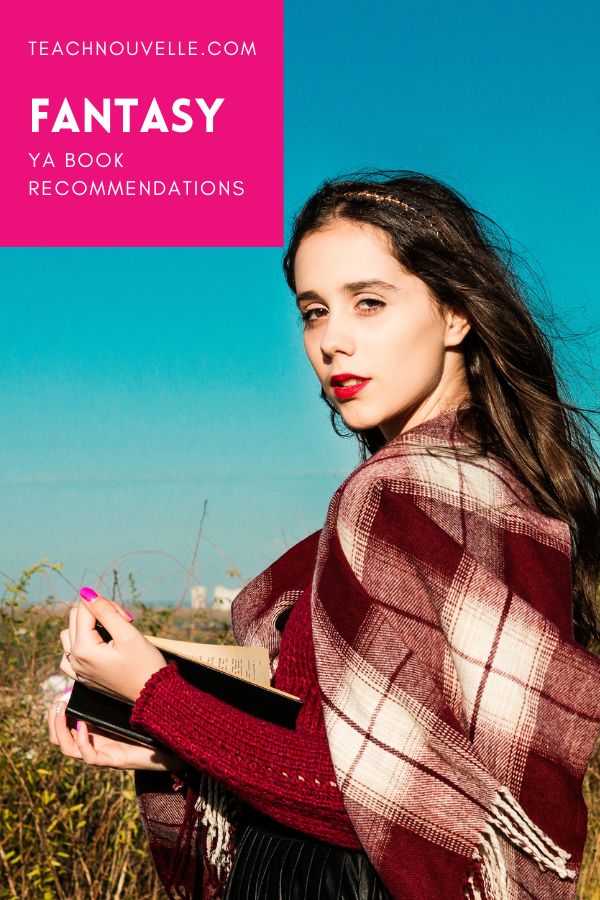 Wrapping Up
You can't go wrong adding any (or all) of these YA fantasy book titles to your #TBR book stack and/or your classroom library! These inclusive YA fantasy books and YA sci-fi books offer so much representation and wonder for our young readers.
✨ Looking for other diverse titles to add to your library?
✨ Wondering how you can incorporate independent reading in your secondary ELA students?
✨ Planning to GROW your classroom library?
Happy reading!