Caution: magic inside this post! Find books for Harry Potter fans that capture the fun of the Potterverse and provide a more inclusive cast.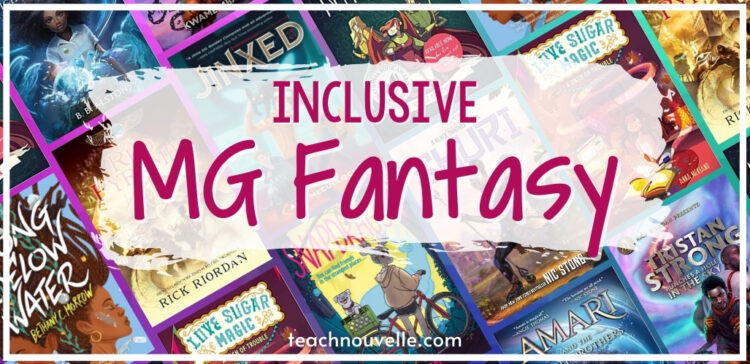 I don't recommend Harry Potter anymore.
If you follow my Instagram, you've likely seen me talk about this issue before. Frankly, this isn't an easy post for me to write. It hurts my heart that something I hold so dear has been tarnished by the actions of its creator. I spent hours of my youth writing Harry Potter fanfiction. My beloved pets – a ginger cat and a big black dog –  are named Crookshanks and Padfoot. My wife Amanda and I even spent part of our honeymoon at The Wizarding World of Harry Potter in Orlando. 
But you know what's more important to me than Harry Potter? The lives of my trans friends and students. According to The Trevor Project, nearly half of all trans youth have attempted or seriously considered suicide. It's vital that our classrooms be safe spaces for the most vulnerable among us, and to me that means not centering the works of JK Rowling. You can read more about making your classroom a safe space for LGBTQ+ students in this post on the Secondary English Coffee Shop blog.
All that being said, I'm not here to tell you to remove Harry Potter from your personal library, or your classroom library for that matter. I have made the choice not to support JK Rowling financially, but I can't remove everything Harry Potter from my life, nor do I wish to. I'm simply here to offer some alternative titles that capture the "magic" while being more inclusive. 
The "why"
Unless you've been off the internet for the past year, you're probably heard *something* about the controversy surrounding JK Rowling. This article has a great breakdown of what was said, and why many folx like me consider it to be extremely problematic. 
Rowling's remarks aside, the books (and movies) themselves are still problematic. The Potterverse isn't very diverse, with it's few PoC characters being little more than tokens, having very little dialogue. More overt racism is present in the Goblins characters, who are characterized by many anti-semitic sterotypes. Equally disturbing is the "happy slaves" trope present in the house Elves.
Where do we go from here?
I encourage you to use this as an opportunity to start a dialogue with your students. Ask them what it means to them to have a beloved figure express a hurtful sentiment. Talk about the nuances around separating the art from the artist. Talk about atonement and what a "real" apology sounds like to your students.  And of course, never shame a student for reading Harry Potter.
We can love a work of art and still be critical of it and its creator! One can have fond memories of something from our childhood and recognize that we want better content for our kids and students. We can strongly identify with a work of art and understand that it doesn't provide positive representation for our students. We can do both.
Inclusive MG Fantasy Books for Harry Potter Fans
You can find all of these books here via my Bookshop affiliate link. Buying from Bookshop helps support indie bookstores. Buying from my affiliate link won't cost you any more, and gives me a small kickback to help keep the blog running 🙂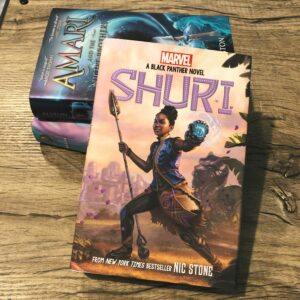 Shuri by Nic Stone
From the Black Pantherverse
While her brother T'Challa trains for the ritual Challenge Day, Shuri is working on her latest invention. She finds out that the Heart-Shaped Herb, crucial to Wakanda's prosperity as a nation, is in trouble. The plants are dying. The supply is running short, and Shuri isn't sure T'Challa will win Challenge Day without the herb. Shuri must venture outside of Wakanda's borders with her best friend, Dora Milaje in-training M'Karah, to find help and save the day!
For Harry Potter fans… who love best friends saving the day!
Inclusivity: An African cast and a powerful representation of African power to add to your classroom library.
Find more novels with a strong
female protagonist in this post 🙂
Nimona by Noelle Stevenson
A graphic novel about super-villains…maybe?
Nimona is a young shapeshifter who wants to be a supervillain. She teams up with the renowned Lord Ballister Blackheart to turn the table on the Institution of Law Enforcement and Heroics. It turns out their golden boy, Sir Ambrosius Goldenloin, isn't the hero everyone thinks he is. As the adventure continues, Lord Blackheart realizes there's more to Nimona's story than meets the eye. Her wild and impulsive attitude may be more dangerous than he ever imagined…
For Harry Potter fans… who know that "good guys" are complicated
Inclusivity: LGBTQ+ representation
Want more MG books featuring LBGTQ+ characters?
Check out this post!
Snapdragon by Kat Leyh
Graphic novel with magical realism
Snap gets to know Jacks, the "town witch," and discovers there's more to her than she ever knew. Jacks isn't so much a witch as a woman with a "weird" hobby – reconstructing skeletons of roadkill and selling them on the internet. Snap can totally help! As she gets to know Jacks, however, she realizes that maybe she has magic after all, and a deeper story to tell.
For Harry Potter fans… who love dreaming of the Marauder Era or the off-page Weasley family adventures
Inclusivity: LGBTQ+ representation
Don't forget!
You can find all of these books
here on my Bookshop affiliate "shelf."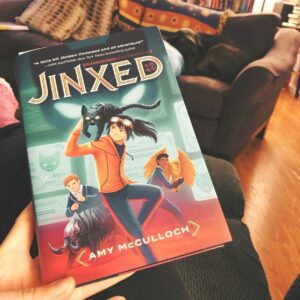 Jinxed by Amy McCullough
Battle Bots meets The Golden Compass
Lacey, a young coder in a glitzy company town, has always dreamed of working for MONCHA and making tech innovations that help the world. After getting rejected from an elite MONCHA-feeder high school, Lacey thinks that dream is out of reach. As she mopes, she stumbles upon a broken baku, a personalized computer-animal companion. What does she do? She repairs it, of course! Her tech genius opens the door to the school that rejected her, but Lacey faces a whole new set of troubles. Can she help her team win the baku battles? And is the repaired baku, Jinx, more than meets the eye?
For Harry Potter fans… who love objects and creatures who may talk back. 😉
Inclusivity: The core cast includes a protagonist of Asian descent (we seem to be in an alternate universe of Canada/USA, but location is unclear) and a fierce Black baku engineer. Book by a biracial author.
A Song Below Water by Bethany C. Morrow
A fairytale meets The Hate U Give
Two sisters, one with magical powers she has to keep secret. Sound familiar? I guarantee you've never read anything like this book, though. I loved watching Tavia learn to use her voice to fight for justice, and your students will too.
This book is great for reluctant readers because of its length (only 288 pages!) and the fact that it reads like a contemporary novel, with elements of fantasy sprinkled in. 
For Harry Potter fans… who know what it's like to be an outsider
Inclusivity: Addresses the challenges of being Black in a majority White area (Portland, OR).
Are you enjoying these recommendations of fantasy books for Harry Potter fans?
Sign up for my monthly YA Reads email list to recieve a monthly,
themed book list delivered right to your inbox!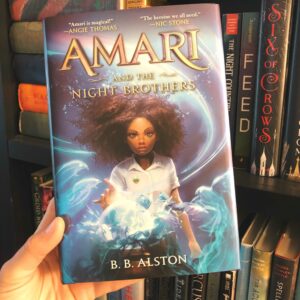 Amari & the Night Brothers by B.B. Alston
Men in Black meets Harry Potter
After her brother goes missing from a job Amari knows nothing about, she gets accepted into the Bureau of Supernatural Affairs. It turns out that monsters are real, magicians are a thing, and her brother was a hot shot field agent! Can she make it through the rigorous training and figure out what happened to Quinton?
For Harry Potter fans… who love thinking about magic and magical creatures! 
Inclusivity: Features a Black protagonist
The Red Pyramid by Rick Riordan
A Wrinkle in Time meets Indiana Jones
When Sadie and Carter's father – world renowned Egyptologist – brings them to the British Museum on Christmas Eve, they're expecting a fun, family outing. Instead, their father disappears in a cloud of smoke and fire, after performing a mysterious summoning ritual. Can Sadie & Carter find their father, and stop the ancient Egytian gods from awaking and wreaking havoc?
For Harry Potter fans… who loved the high-stakes of stopping Voldemort
Inclusivity: Biracial protagonists! 
You're probably familiar with Rick Riordan's books, but he also has an imprint publishing some great, inclusive YA books like Paola Santiago and the River of Tears by Tehlor Kay Mejia, and the Aru Shah series by Roshani Chokshi.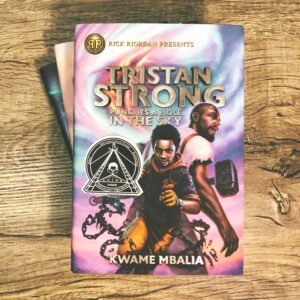 Tristan Strong Punches a Hole in the Sky by Kwama Mbalia
Fantasy rooted in American folklore
After losing his best friend, Eddie, in a bus accident, Tristan feels anything but strong. He spends the summer with his grandmother and grandfather on their farm in Alabama to spend some time healing. On his first night there, however, a mysterious figure shows up and steals Eddie's notebook. Tristan gives chase and ends up tussling with the creature under the Bottle Tree. He accidentally punches a hole in the sky, landing in a world of legend, MidPass. John Henry and Brer Rabbit are real, and they are exhausted. All of the creatures and heroes of American folklore are real, and they've been at war. Can Tristan help these gods rally and convince Anansi, the Weaver, to patch the hole in the sky?
For Harry Potter fans… who love character building in an unfamiliar world
Inclusivity: Rooted in Black heroes & folklore
A Dash of Trouble (Love Sugar Magic #1) by Anna Meriano
Coco meets Sabrina
Leo's family are all bakers, and she longs to join them as they make elaborately decorated treats for the annual Dia Los Muertos festival. After being told that she's "too young" she sneaks out of her house and down to the bakery where she uncovers a shocking secret: her mother and aunts are all brujas. Now knowing that she comes from a long line of women with magical powers, Leo decides to try her hand at casting spells. What could go wrong?
For Harry Potter fans… who long for Chocolate Frogs and Butterbeer. And for Hufflepuffs 🙂
Inclusivity: A Mexican cast, and tons of Mexican culture/mythology.
YA Fantasy Books for Harry Potter Fans
You can also find these books via my Bookshop affiliate link 🙂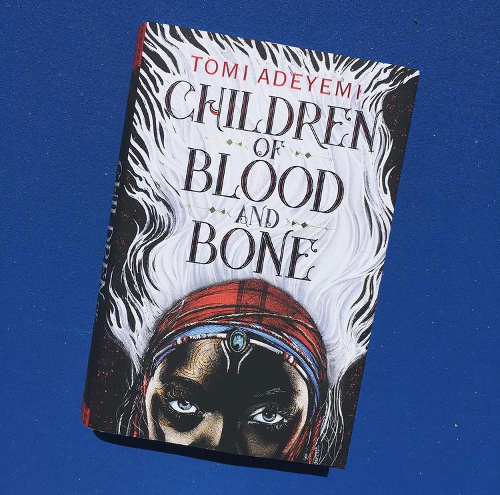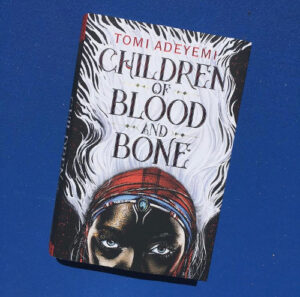 Children of Blood & Bone by Tomi Adeyemi
In CBB Zélie is "the girl who lived." She was only five years old when King Saran ordered the Raid that wiped out the maji and killed her mother. Now, Zélie has a chance to bring magic back to all of Orïsha and strike at the monarchy, and realize the power flowing through her own veins.
Our CBB episode remains the post popular episode of The YA Cafe Podcast, and you can listen even if you haven't read the book yet as each episode is spoiler-free for the first half 🙂
Lobizona by Romina Garber
Manuela Azul's knowledge of her existence goes like this: She's an undocumented immigrant and a child of an Argentinian crime lord. She must protect herself, her mother, and her surrogate grandmother by rarely leaving the apartment and never drawing attention to herself, her weird dreams, or her star-shaped eyes.
Then, her grandmother suffers a vicious attack and ICE arrests her mother. With nowhere else to go, Manu goes on a quest for answers that takes her deep into the Florida Everglades and dimensions beyond. She finds out that werewolves and brujas are real, two sides to a magical coin, and she's teetering on the coin's edge. What is her role in this unknown world, and will she have to go back into hiding to stay alive?
This is an especially splendid book for Harry Potter fans. It has a magical school and a magical sport, and it also has romance and a story of friendship and family.
Want even more inclusive YA Fantasy?
I've got you covered!
Final thoughts: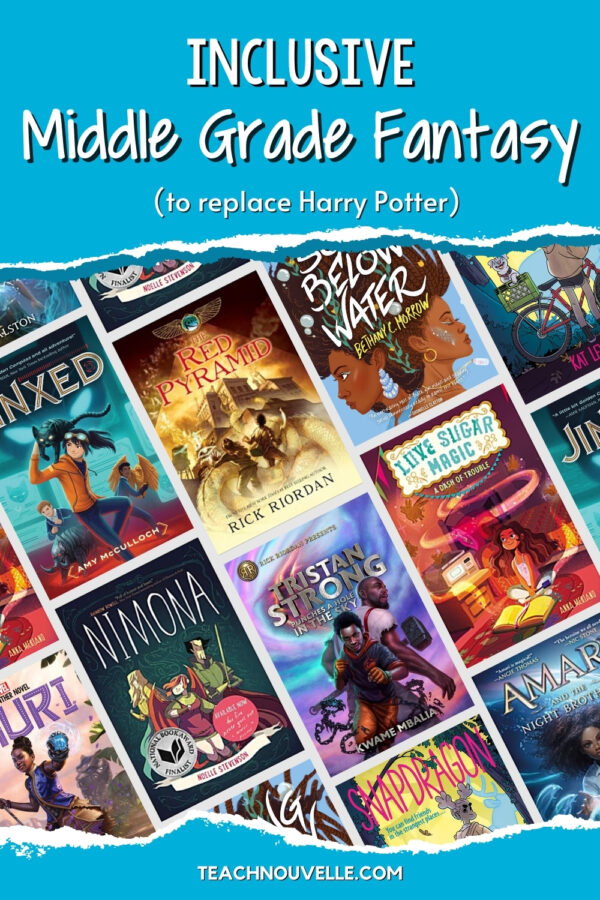 Wherever you stand on J.K. Rowling and the Potterverse, I hope we can agree that providing more inclusive book choices to students is always a good thing.
I hope this post gave you some great classroom library suggestions! When it comes to helping your students find books they'll love, I have a blog post all about making successful book recommendations. And if you want to grab a copy of any of these novels, please consider using my my Bookshop affiliate link
Happy reading!