Short stories are great ways to tackle big issues in easy-to-digest lessons! Here are my tips for teaching social justice with short stories.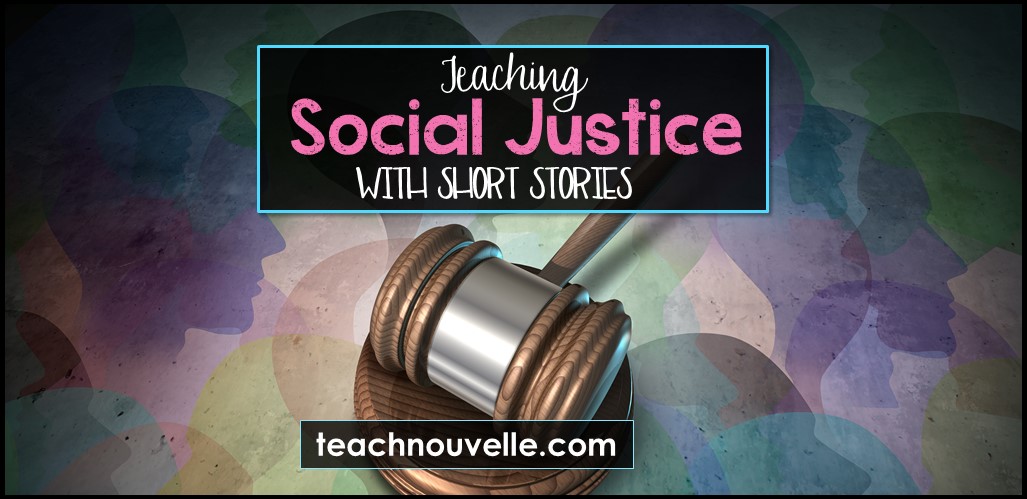 Short stories can be great foundational texts for conversations about social justice and current events. (More about incorporating current events in the classroom here.) Because they're short, they can act as common reading before students work on discussion and research. Also, teaching social justice with short stories can help students connect those stories to nonfiction texts like essays and news articles. They can hone in on the relationship between literature, politics, and "the real world." This makes literature more relevant. And it's always easier to talk about big issues through the lens of fictional characters.
Besides suggestions for contemporary short stories, I've added other texts that fit this bill. Giving students a variety of texts to connect to themes is a great way to hone their critical thinking skills and their ability to apply your classroom conversations to the world at large.
I have many more ideas in my blog post, Teaching Social Justice in ELA 🙂
Anthology: How I Resist edited by Maureen Johnson
I couldn't pick just one selection from this outstanding compilation of short fiction, essays, interviews, and poems. The contributor list is a diverse group of YA authors like Libba Bray and Jason Reynolds, actors like Jesse Tyler Ferguson and Ali Stroker, plus journalists and activists. One of my favorite parts is an interview with Javier Munoz (of Hamilton fame) where he talks about that infamous night when Vice President Mike Pence attended a Hamilton performance.
The book deserves a place in your classroom library, but it has so much to offer when teaching social justice. It's one of my recommended texts for teaching social justice with literature circles.
"Better for All the World" by Marike Njikamp
Set in 1927, this short story is great for teaching social justice and features a strong, determined female protagonist, Carrie. She wants to study law and follows one court case with a particular interest — that of Buck vs. Bell, where a woman was forcibly sterilized because the courts deemed her mentally unfit to bear children. Even though the verdict disappoints Carrie, she still doggedly pursues her goal of practicing law in a society that favors the neurotypical.
This short story is available in the incredible collection, The Radical Elment edited by Jessica Spotswood, which we featured on the YA Cafe Podcast.
"Superhuman" by Nicola Yoon
Syrita, a 17-year-old girl, is sent in to negotiate with the superhero-turned-villain X. She must try to understand why he's gone from saving people (including her!) to ignoring dire situations. It turns out that, when X was not in his superhero outfit, police profiled and shot him in his own neighborhood. The conversation that unfolds draws a sharp contrast between their backgrounds and worldviews, and Syrita must interrogate her own biases. This short story lays a lot of groundwork for discussion skills for students. Students can put themselves in the shoes of these characters and have their own conversations about these topics.
This short story for teaching social justice is available in the anthology Fresh Ink. Be sure to listen to our conversation with Lamar Giles, the editor, on the YA Cafe Podcast.
Other texts for teaching social justice
TV: "Moo Moo" — Brooklyn Nine-Nine (Season 4, episode 16) (HS)
I love B99 for so many reasons! It has a diverse cast, strong female leads, and it's hilarious. The show's lighthearted tone makes it an ideal choice for introducing heavy topics in an approachable manner. In this episode, the inciting event happens when Sgt. Jeffords (played by Terry Crews) is off duty, searching the streets of his neighborhood for his daughter's favorite stuffed animal (Moo Moo). While he is searching on foot, a fellow NYPD officer stops, harasses, and even cuffs Jeffords. Jeffords believes that the officer stopped him for "walking while Black." B99 takes a hard look at the undercurrent of systemic racism present in police departments, without feeling forced. And of course, there's a lot of humor and heart along the way.
Check out this post for more ideas on using TV in middle school ELA 🙂
"Picket lines and picket signs:

Don't punish me with brutality.

C'mon talk to me,

so you can see, what's going on."
In a stark departure from the style and content of his many Motown hits of the '60s, "What's Goin' On" addresses head-on the violence happening in the streets of America. Gaye found inspiration in many real-life events (Civil Rights Era protests, the Watts riots, and Vietnam War protesters), so this song could pair with many nonfiction articles. In an interview with Rolling Stone, Gaye said, "In 1969 or 1970, I began to re-evaluate my whole concept of what I wanted my music to say… I was very much affected by letters my brother was sending me from Vietnam, and the social situation here at home… and I wanted to write songs that would reach the souls of people. I wanted them to look at what was happening in the world."
Marvin Gaye asked, "What's Goin' On?" in 1971, but today — 50 years later — we are still asking the same question. What social issues are important to your students? This song could inspire them to write a poem, short story, or essay describing their view of "what's goin' on". What issues do they want to change? What problems do they feel are being overlooked? How can they help?
Final Thoughts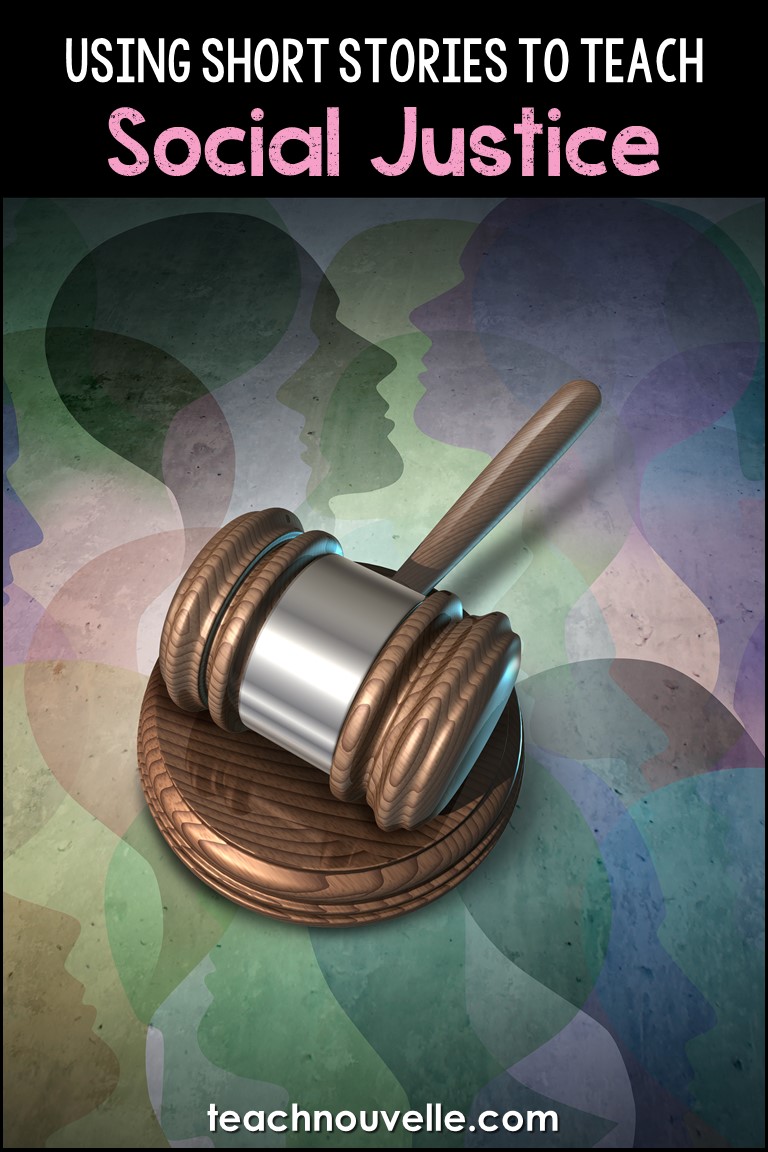 I hope this post gave you some inspiration on teaching social justice with short stories! How do you approach social justice topics in your classroom? I'd love to learn from you! Comment below, or share it with me on Instagram @nouvelle_ela.
Happy teaching!