Author/editor Jessica Spotswood joins us to chat about the blood witches and bad breakups in These Witches Don't Burn by Isabel Sterling, a fun YA mystery. (Transcript)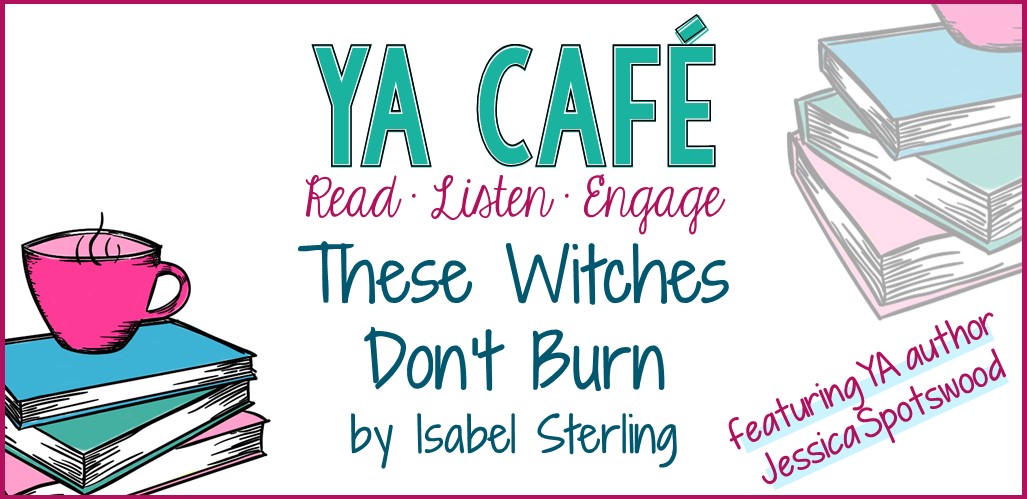 In today's episode…
In These Witches Don't Burn by Isabel Sterling, Hannah Walsh wants to get through her summer breakup, but sharing a coven with her ex-girlfriend Veronica doesn't make life easy. Hannah is an elemental witch—she's able to control the four elements through magic. But she's still underage and not fully trained, meaning no one believes her when a dangerous Blood Witch comes to town. She thinks it's a Blood Witch. She's pretty sure. Working with Veronica is the only way to convince her family of the threat, but it's hard to focus on the dangers facing them when Veronica keeps trying to hook back up. In spite of the temptation, Hannah tries to focus on the most important questions—who is the new Blood Witch? Does someone want to hurt her and her family? And does the pretty new girl in town maybe want to make out a little?
These Show Notes use Amazon Affiliate Links for your convenience.
If you decide to purchase this book, please consider doing so through our affiliate links.
Your support makes this podcast possible.
Episode highlights…
Spoiler-Free
*1:15 We chat with Jessica about a constant theme in her writing, sisters
*3:30 … and her penchant for anthologies
*7:37 This was a mystery that kept us guessing!
Things We Like A Latte
Danielle – The puzzle based adventure game, Rime
Jessica – We Set the Dark on Fire by Tehlor K. Mejia (we also looooved this book, and featured it on the podcast, episode 45)
Amanda – Podcast pet, Crookshanks running into the middle of a police raid on a house across the street
COMING UP NEXT TIME: TELL ME HOW YOU REALLY FEEL BY AMINAH MAE SAFI
PRE-ORDER YOUR COPY TODAY!
Spoiler-Informed
*18:22 We explore our initial (and incorrect!) suspects
*22:33 Veronica, the terrible, awful, very bad, ex-girlfriend
*24:31 We disagree about how dark this book gets (or doesn't get, depending on who you ask)
Want book recommendations delivered to your inbox?
Sign up for the YA Reads Monthly Newsletter!
More ideas and resources for teachers and librarians…
We talked a lot about Jessica Spotswood's other works on this episode, two of which we have featured on the podcast, The Radical Element in episode 6 and Toil & Trouble in episode 28. We are also obsessed with her trilogy, The Cahill Witch Chronicles, with the first book Born Wicked being especially near and dear to our hearts. 
Of course we would be remiss to chat about books with magical women and not recommend Children of Blood and Bone by Tomi Adeyemi, which is definitely a 'must have' for your classroom library! And if you already have it on your shelf, make sure you have pre-ordered the sequel, Children of Virtue and Vengeance 🙂
If you are interested in further exploring the history of witches in literature you can check out this timeline from Literary Hub which explores fictional witches from Hecate in the 7th Century B.C.E to Hermione Granger.
This article on StreetRootsNews.org does a deep dive into exactly what negative stereotypes of women that witches are used to symbolize. "The representations of the witch as sexy or hag-like are two sides of the same coin, metaphors for the two things society, both then and now, fears most in women – sexual liberation and aging."
We asked Jessica why she has written so many stories about witches and she said that she loves how witches are often used as a symbol of female power, we agree! If you want to explore that idea futher, we love these two thinkpieces, "Why We Still Call Rebellious Women 'Witches' on DomesticShelters.org and "Why the Witch Is the Ultimate Feminist Icon" on Huffpost.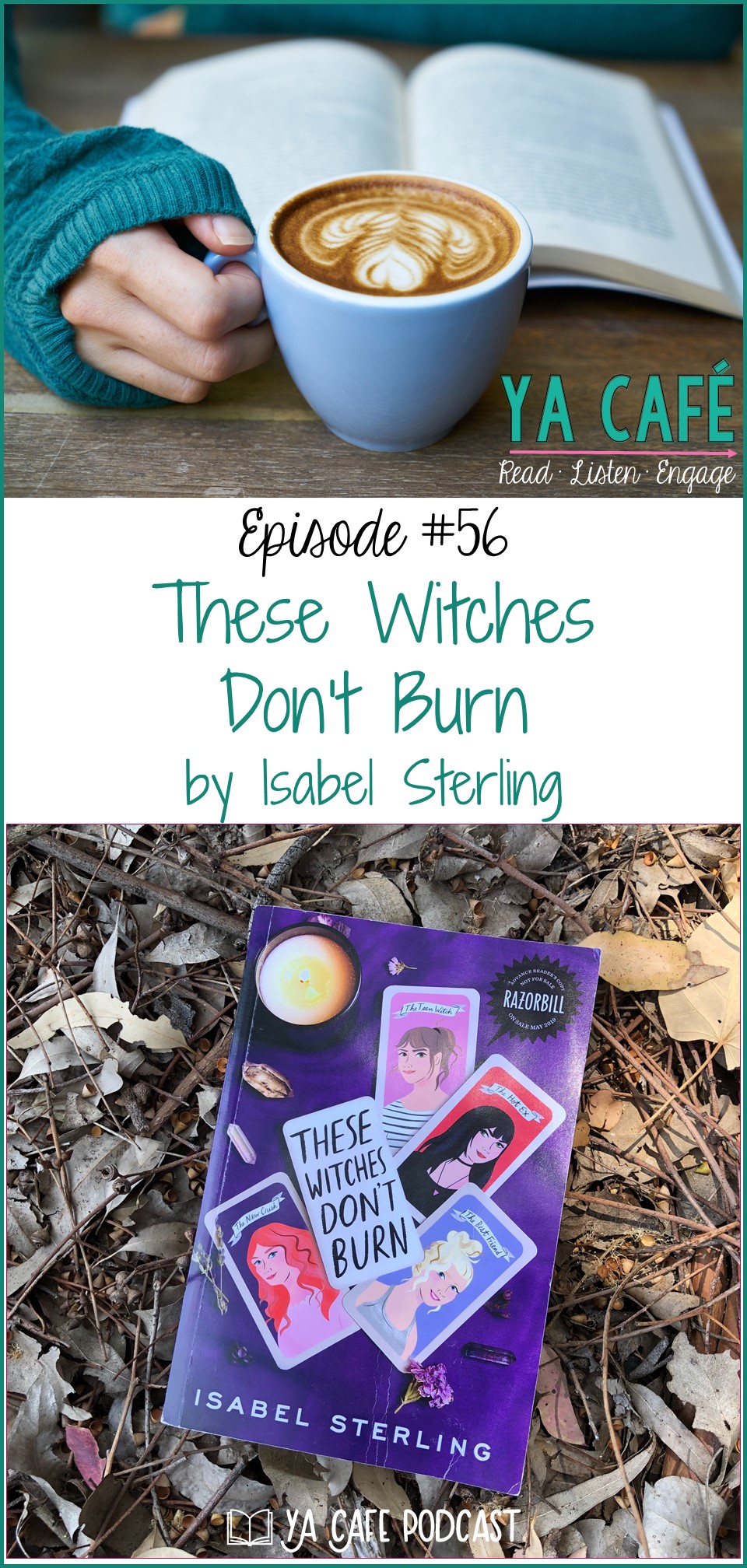 Get in touch with us on Instagram and Twitter at @yacafepodcast or email us at yacafepodcast@gmail.com. We look forward to hearing from you!
Credits…
Hosts: Danielle Hall (who blogs at teachnouvelle.com)
          & Amanda Thrasher (a booklover extraordinaire)
Guests: Jessica Spotswood, author & editor. Find her at jessicaspotswood.com
Producer: Leila Hobbs
Music: Matt McCammon
Huge thanks to Razorbill Publishing for providing us with an ARC of this book!