We are joined by Zshavette, a Pinay bookstagrammer to chat about Patron Saints of Nothing by Randy Ribay. It's one of our favorite reads of 2019! (Transcript)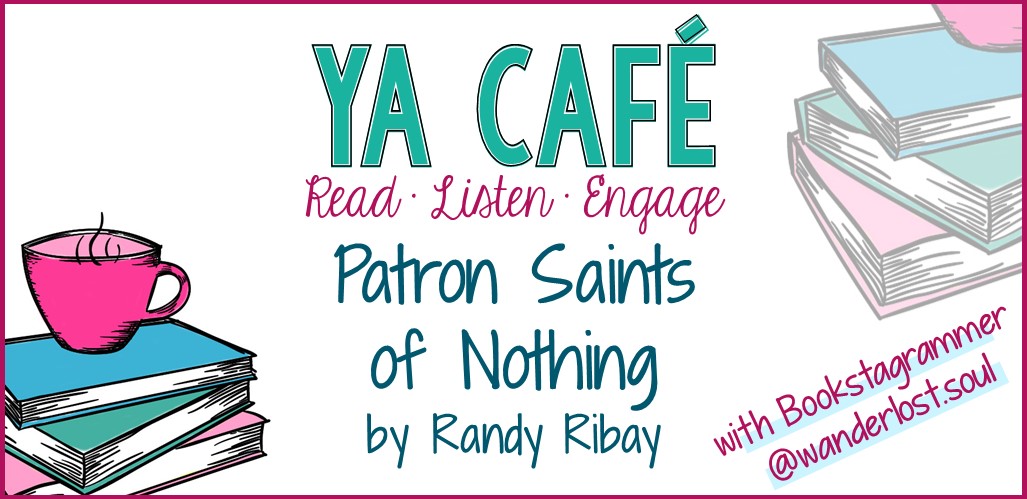 In today's episode…
In Patron Saints of Nothing by Randy Ribay, we meet Jay Reguero, a Filipino-American teenager. He has mostly maintained his connection to his family in the Philippines through letters to his cousin, Jun. Or did, before they lost touch a few years ago. Now, Jay is just trying to make it through his senior year before heading to college in the fall. When he gets news that Jun has died, no one will give him any details. Jay wants answers, and he travels to the Philippines to get them. As he learns more about President Duterte's drug war and the truth about his own cousin, Jay is forced to reckon with a complex reality and his own role in it.
These Show Notes use Amazon Affiliate Links for your convenience.
If you decide to purchase this book, please consider doing so through our affiliate links.
Your support makes this podcast possible.
Episode highlights…
Spoiler-Free
*1:40 Our first impressions
*3:40 Leaving home to make a "better life"
*9:40 We love how this book handled Jay's grief…
*10:55 …and we really loved the LGBTQ representation
This episode marks the end of our second season, or 'shelf' as we like to call them here at the YA Cafe, so we don't have a new book coming up for you next week. But we have compiled all of our books and episodes from this season in one place. Check out that post if you missed any episodes, or want to revisit any favorites 🙂
Spoiler-Informed
*14:13 Meeting Mia and Reyna
*16:40 Jay's shocking revelation
*20:47 Our perspective on the situation as Americans vs. Zshavette's perspective
Want book recommendations delivered to your inbox?
Sign up for the YA Reads Monthly Newsletter!
More ideas and resources for teachers and librarians…
According to the organization Human Rights Watch, Duterte's war on drugs in the Philippines has led to the deaths of over 12,000 people, with roughly 2500 of the killings committed by the National Police. The majority of the killings are being carried out by militia groups, often masked men on motorbikes. These extrajudicial killings are happening mostly in the poorest neighborhoods, with this article from Post Magazine saying,  "In the poorest neighbourhoods of the Philippines […] the sight of bodies on the street has become commonplace; the fear of being or knowing the next victim, pervasive."
This topic is obviously far too complex for us to cover it comprehensively here in this post, but if you are looking for a quick intro, we recommend this Frontline analysis (2:21). For a deep dive, check out the Pulitzer award winning coverage from Reuters.
As mentioned in Patron Saints of Nothing, Duterte's approval rating in the Philipines has been steadily hovering around 80% since his election in 2016. In the 2019 midterms, his party gained even more seats, and three of his children took political office. According to CNN, the midterms were "marred by sporadic violence, accusations of vote-bullying, and faulty counting machines", and there have been over 100 attacks on journalists since he took office.
Grace says to Jay in the book "You won't be the one to save us." That's an important reminder that, as Americans, we cannot "fix" what is happening in the Philippines (or any international human crisis). But that doesn't mean that we should do nothing. If you or your students are looking to get involved in international social justice, it's important to educate yourselves on the situation, seek out (and donate to) non-profits working in that area, and contact your legislators. Here's a great article from Mashable breaking down these steps.
In this episode, Zshavette mentions how much she appreciated having Filipino representation in YA. Here's another review of Patron Saints of Nothing by a Pinay blogger, Eunice Moral. If you are looking to add more diverse voices to your classroom library, you can check out Randy Ribay's list of recommended reading by Filipinx authors. We featured one of of those titles, All of This Is True by Lygia Day Peñaflor, in episode 13 of the podcast 🙂
We also featured How I Resist, an anthology of essays written by activists in episode 16. In that episode, we talk with teacher Chris Peck to bring those topics into the classroom. You might also want to check out Danielle's recent blog post on Teaching Social Justice with Literature Circles.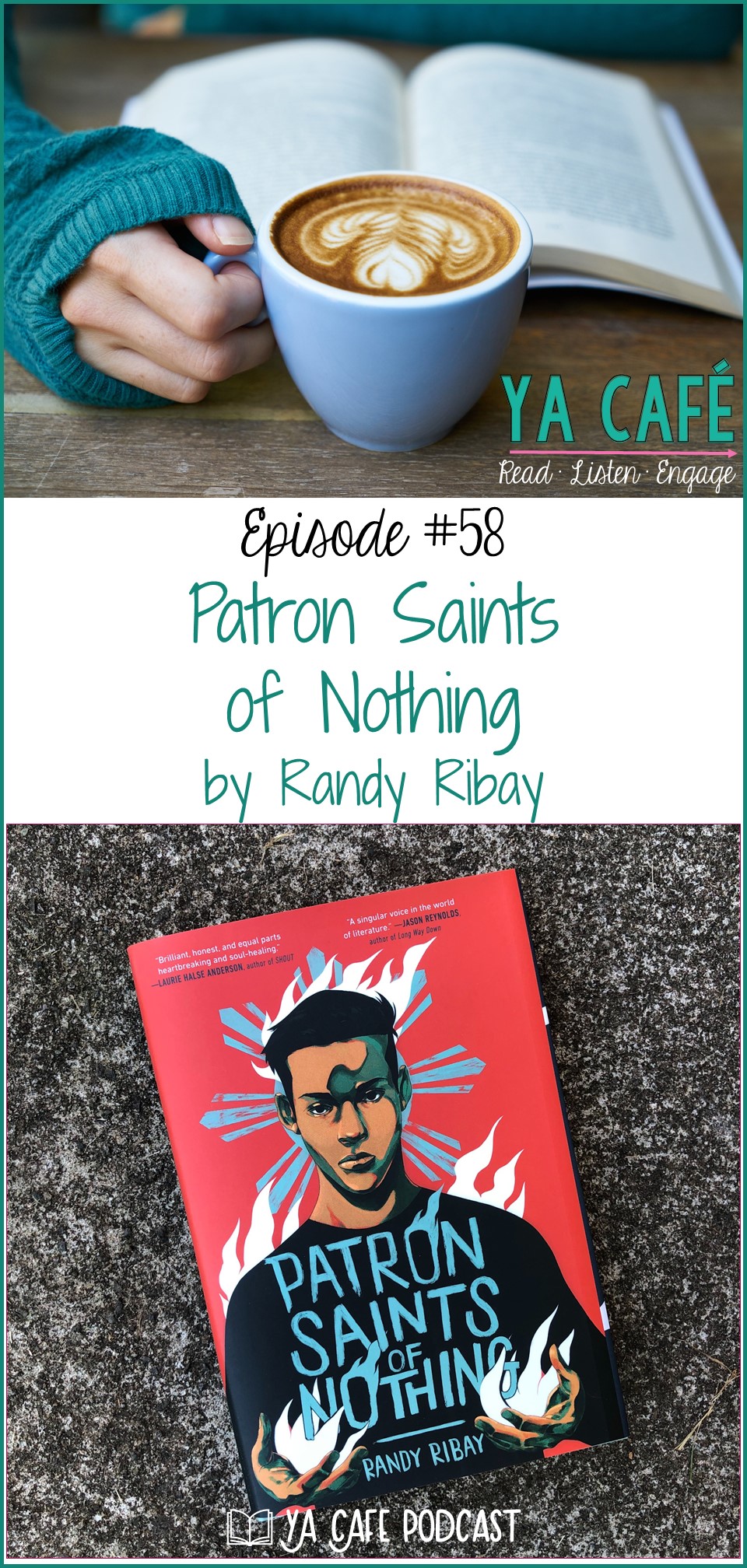 Get in touch with us on Instagram and Twitter at @yacafepodcast or email us at yacafepodcast@gmail.com. We look forward to hearing from you!
Credits…
Hosts: Danielle Hall (who blogs at teachnouvelle.com)
          & Amanda Thrasher (a booklover extraordinaire)
Guests: Zshavette, a bookstagrammer @wanderlost.soul
Producer: Leila Hobbs
Music: Matt McCammon
Thank you to Kokila books for providing us with the ARCs!