Join us this week as we chat about In the Key of Nira Ghani, the story of a Guyanese-Canadian teen who longs to pursue her passion of playing jazz trumpet. (Transcript)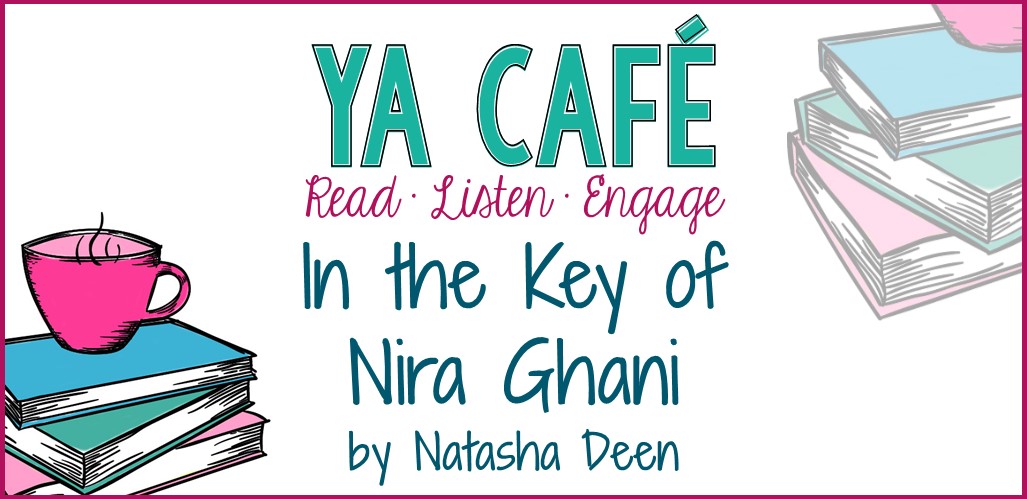 In today's episode…
In the Key of Nira Ghani by Natasha Deen
Nira Ghani feels like she doesn't fit in in her mostly-white Canadian school. It's not just that she's Guyanese or so poor her clothes "apologize for their existence", but also that she just can't be herself. At home, she throws herself into playing trumpet, but she knows her parents would never let her join Jazz band. Kids at school pick on her, her father's obnoxious brother and his family look down on her, and she doesn't want the same dreams her mother wants for her. How can she be the perfect daughter they want her to be when they refuse to support her passion?
These Show Notes use Amazon Affiliate Links for your convenience.
If you decide to purchase this book, please consider doing so through our affiliate links.
Your support makes this podcast possible.
Episode highlights…
Spoiler-Free
*1:07 Danielle learned about pocket trumpets
*2:29 The dynamic between Nira's family and her uncle's family
*5:24 Nira's highschool jazz band – Amanda has strong feelings
Things We Like A Latte
Danielle – Santa Clarita Diet on Netflix
Amanda – Tetris 99 for Nintendo Switch
COMING UP NEXT WEEK: THE TIGER AT MIDNIGHT BY SWATI TEERDHALA 
PRE-ORDER YOUR COPY TODAY!
Spoiler-Informed
*12:24 Nira is tenacious, we loved that
*17:52 Nira's relationship with her best friend, Emily …
*20:11 … and her relationship with her parents
Want book recommendations delivered to your inbox?
Sign up for the YA Reads Monthly Newsletter!
More ideas and resources for teachers and librarians…
If you listened to the episode you'll know that Danielle loved Natasha Deen's use of objects in this novel (the small trumpet, the small barbecue, etc.), so this book would be a wonderful choice to illustrate symbolism. If you are looking for other ways to teach symbolism you can check out Danielle's blog post on teaching symbolism with candy.
This book also really illustrates the sacrifices that Nira's parents had to make when they immigrated from Guyana to Canada, and if you are looking for more books like this to include in your classroom library Danielle has a very informative blog post on sharing immigrant voices which includes book recommendations, videos, and interviews.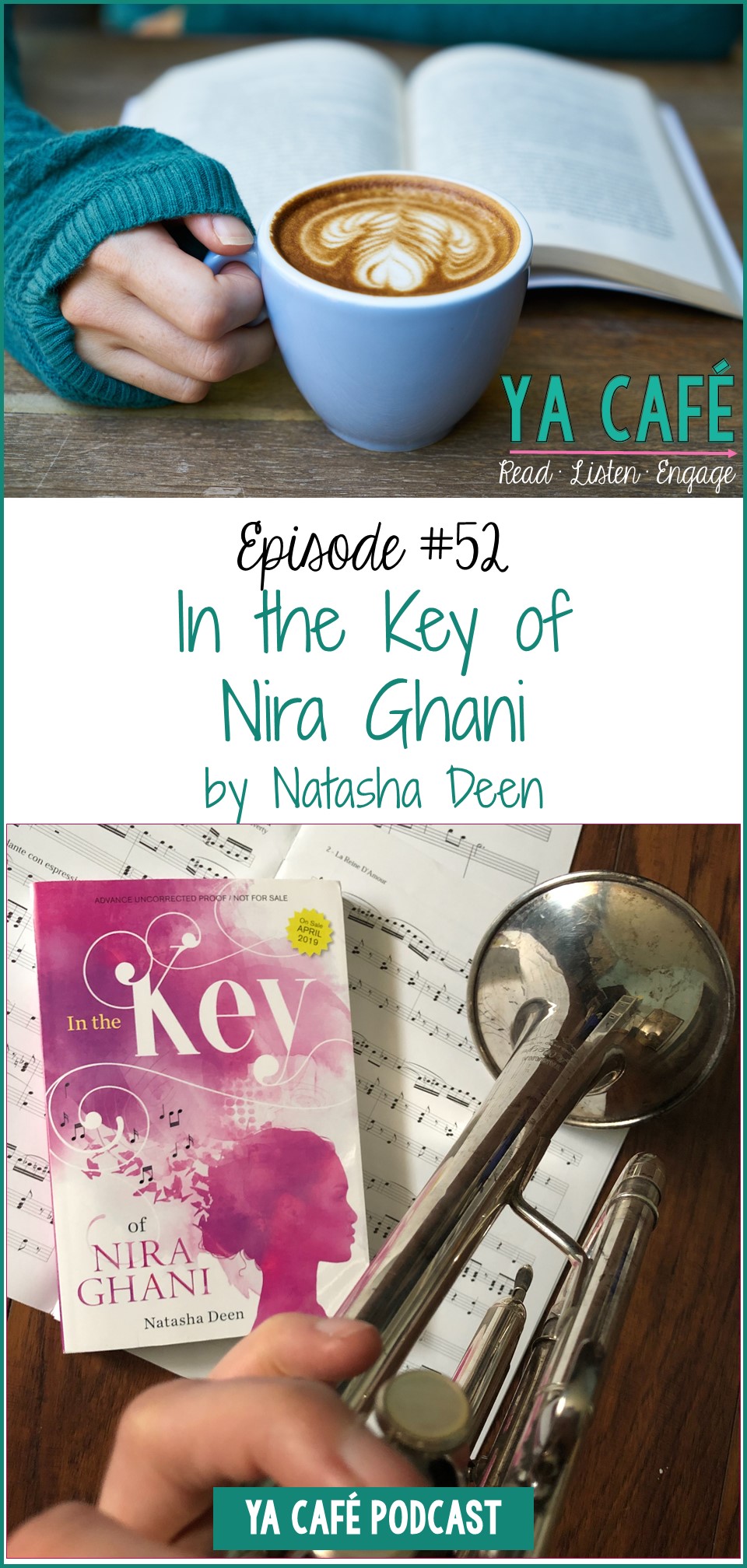 Get in touch with us on Instagram and Twitter at @yacafepodcast or email us at yacafepodcast@gmail.com. We look forward to hearing from you!
Credits…
Hosts: Danielle Hall (who blogs at teachnouvelle.com)
          & Amanda Thrasher (a booklover extraordinaire)
Producer: Leila Hobbs
Music: Matt McCammon
Thank you to Running Press Kids for sending us the ARC!