This content has been archived. It may no longer be relevant
Kingdom of Oceana by Mitchell Charles
Description from Goodreads:
The Kingdom of Oceana
SURFER. SHARK TAMER. FIRE WALKER. EXPLORER. TEENAGER. HERO.
Five centuries ago, on the island now called Hawaii, there was a kingdom filled with adventure, Beauty, and Magic. When 16-year-old Prince Ailani and his brother Nahoa trespass on a forbidden burial ground and uncover an ancient tiki mask, they unleash a thousand-year-old curse that threatens to destroy their tropical paradise. As warring factions collide for control of Oceana, it sparks an age-old conflict between rival sorcerers that threatens to erupt-just like Mauna Kea, the towering volcano. With the help of his ancestral spirit animals, his shape shifting sidekick, and a beautiful princess, Prince Ailani must overcome his own insecurities, a lifetime of sibling rivalry, and a plague of cursed sea creatures brought forth by the tiki's spell. Can peace be restored to the kingdom? Can Prince Ailani claim his rightful place as the future king of Oceana?
ONLY ONE CAN RULE.
What I Thought:
At the beginning, Prince Ailani, our hero in Kingdom of Oceana, is a fine kid. He's nice to his elders, nice to people on the street, and really nice to the girl of his dreams. He's a fun sort of guy. His brother Nahoa is a terror, and so the sides are established from the very first page. Honestly, I would have liked more subtlety on this front, but the book hits the theme of sibling rivalry pretty hard. I stopped being interested in Nahao early on, and I think more complex relationships are more interesting.
Also, I loved the scenes in Pearl City. In these sections of the book, Mitchell Charles really excels at developing description and plot, and I loved (of course) the character of the princess. She is funny and talented, and I wanted more scenes with her. As far as the City went, I got a lot out of these scenes as an armchair sociologist. They really helped me get a feel for the progression of the islands, and some of the mixed views on whaling. This is a cool discussion starter, as it's easy to think people always want to hang on to traditional ways.
Overall, Kingdom of Oceana is a fun story set on an amazing cultural and scientific backdrop. I really enjoyed learning some facts about Hawaiian culture and history, and all of the vocabulary was in the glossary, so it was easy to learn what words meant. I researched a lot about boating while I was reading this book. In closing, I enjoyed Ailani's quest, but I enjoyed the scenery more.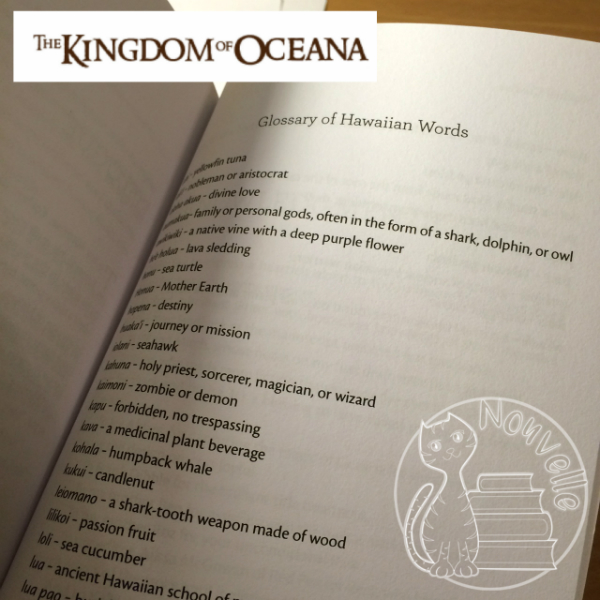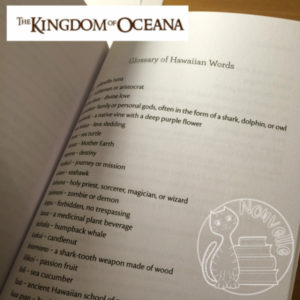 Classroom Applications:
This book is almost too good to be true as far as classroom applications go. What a gold mine!
In July, the publisher sent me two study guides for this book (they are now available here on Charles' website), one for Humanities and one for Earth Science. These are amazing tools that will really help teachers implement this book across content areas for an integrated experience.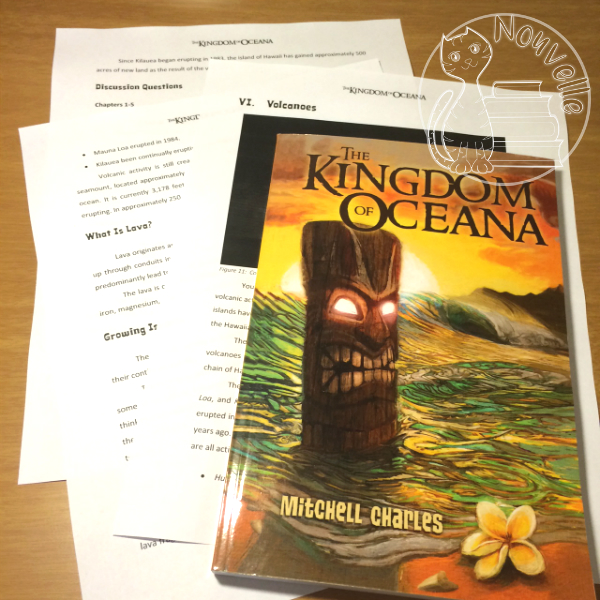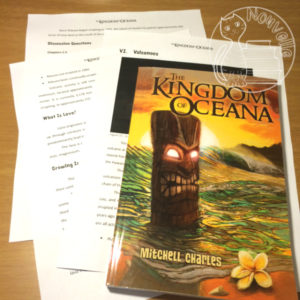 Both study guides break down into topics, with passages from the book to support exploration of each area. Here's an example progression:
VI. Volcanoes
Nonfiction text about volcanoes, lava, and the formation of the Hawaiian islands
Five text-based discussion questions connecting science, history, and the book
Extension activities for the science classroom
This study guide has nine topics total, and a summative quiz at the end.
Overall, I enjoyed my time reading the Kingdom of Oceana, and wouldn't hesitate to recommend it to middle school teachers. If you would like to purchase this book, please consider using my Amazon Affiliate link, here: The Kingdom of Oceana (Volume 1)
. I earn a small commission which allows me to continue bringing you quality reviews you can use to build your classroom library. Thanks!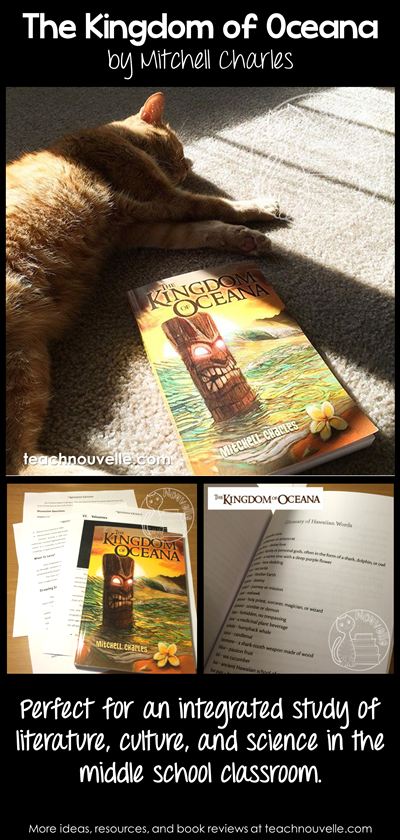 Best,