In Someday, Somewhere by Lindsay Champion, Ben and Dominique are drawn together after a movie-magic chance encounter. Join us as we chat music and romance with our special guest, violinist and music teacher Leila Hobbs. (transcript)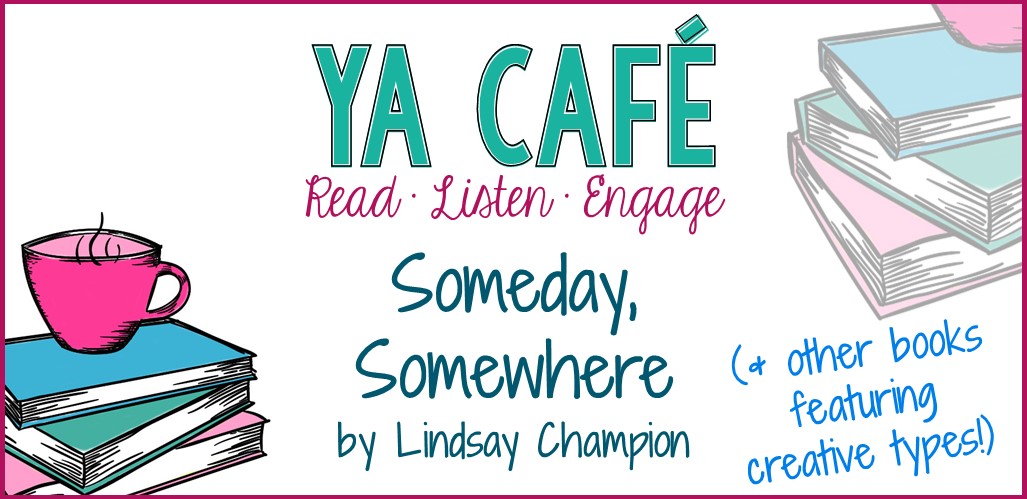 In today's episode…
In Lindsay Champion's debut novel Someday, Somewhere
we get a split perspective of a serendipitous meeting, and a whirlwind romance, of Ben and Dominique. Ben is a violinist at Brighton Conservatory in New York City, and Dominique is a high school student, dancer, and cinema buff from New Jersey. She pretends to be a student at New York University's Tisch School of the Arts to create reasons to be in the city, and to run into Ben. As the novel unfolds we watch Dom train back and forth from New Jersey as she wonders if Ben will ever discover the truth about her.
These Show Notes use Amazon Affiliate Links for your convenience.
If you decide to purchase this book, please consider doing so through our affiliate links.
Your support makes this podcast possible.
Episode highlights…
Spoiler-Free
*4:12 Ben's hyper-competitive environment
*7:03 Other YA novels featuring an artistic protaganist
Not Otherwise Specified
by Hannah Moskowitz
Under a Painted Sky
by Stacey Lee
If I Stay
by Gayle Forman
Kids Like Us
by Hillary Reyl
*11:52 Music; hobby vs. profession
Things We Like A Latte
Danielle – Eliza and Her Monsters
by Francesca Zappia
Leila – Videos of babies wearing glasses for the first time  
Amanda – The Witness, video game 
Spoiler-informed
*19:12 Discussing Dom's POV in the novel
*20:53 Dom's parents
*24:24 Ben's obsessive nature
*26:02 Perceptions of Classical vs Jazz music
*28:00 The resolution of Ben and Dom's love story
Want book recommendations delivered to your inbox?
Sign up for the YA Reads Monthly Newsletter!
More ideas and resources for teachers and librarians…
Did you know that April is Jazz Appreciation Month? In this episode, we talk a lot about stereotypes of musicians and the work that they put into their craft. If you want to spark students' interest and respect for this art form, here are some ways you can do it. From videos of awesome professionals to an actual lesson for getting students into improv, this collection is really excellent.
Also, we talk about skill and appreciation. This is a great overture to a conversation with students about their passions. While Malcolm Gladwell explains that it takes 10,000 hours to master a craft, we can challenge students to look beyond the goal of mastery. We're not arguing for complacency, of course, but rather for multiple avenues that allow students to live their passion. Performance and fame doesn't have to be the end-all goal for everyone. Brainstorm with your students about other ways they could keep the arts in their lives.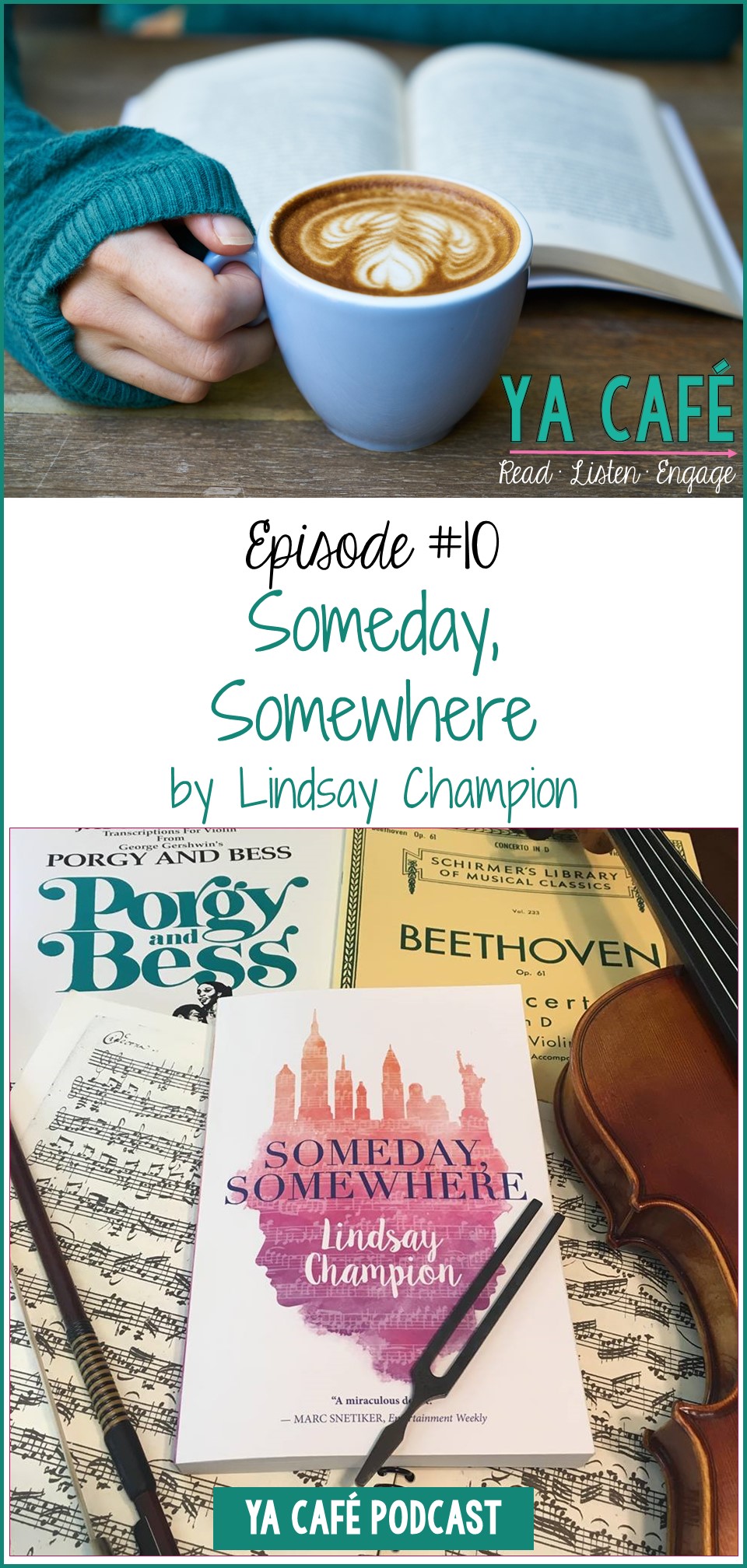 Get in touch with us on Instagram and Twitter at @yacafepodcast or email us at yacafepodcast@gmail.com. We look forward to hearing from you!
Credits…
Hosts: Danielle Hall (who blogs at teachnouvelle.com)
          & Amanda Thrasher (a booklover extraordinaire)
Producer  & Guest: Leila Hobbs
Music: Matt McCammon
Thank you to Kids Can Press for providing us with review copies of this book.