This week we're chatting about Sick Kids in Love by Hannah Moskowitz, a heartwarming #ownvoices tale of two chronically ill teens who don't die at the end! (Transcript)

In today's episode…

Sick Kids in Love by Hannah Moskowitz
Isabel is sick. Not "Make-a-Wish" sick, though. Isabel has Rheumatoid Arthritis, the kind of sick that hurts her every single day and requires constant treatments, but isn't going to kill her. Her friends and family, although they care about her, sometimes forget that she's sick at all. After all, Isabel is dealing with it so well, and works hard to never be an imposition on their lives. Sasha's world is different. He's sick, too, with Gaucher disease, but he and his family are open and unapologetic about his life and struggles. When the two meet during a transfusion, it's charming, it's sweet, and it completely upends Isabel's life. Oh, and no spoilers: nobody dies in this one.
These Show Notes use Amazon Affiliate Links for your convenience.
If you decide to purchase this book, please consider doing so through our affiliate links.
Your support makes this podcast possible.
Episode highlights…
Spoiler-Free
*1:20 We love Hannah, and her books!
*1:59 Unlike your typical "sick lit" this book is by, for, and about sick kids.
*5:35 This book is low-conflict, and that's ok!
*7:59 Isabel's relationship with her father.
Things We Like a Latte
Danielle – Finishing Burnbridge Breakouts, a series of interactive escape room games for the ELA classroom. Try the first game for free!
Amanda – Open Borders: The Science and Ethics of Immigration by Bryan Caplan and Zach Weinersmith
Spoiler-Informed
*15:02 What stops Isa from dating, her condition or her parents?
*17:01 "This is a REAL spoiler!"
*19:55 It was very refreshing to have a love interest like Sasha.
Want book recommendations delivered to your inbox?
Sign up for the YA Reads Monthly Newsletter!
More ideas and resources for teachers and librarians…
We LOVE Hannah's books. She joined us on our 2018 Year in Review, and we featured her last release, Salt, on the podcast in episode 32. Danielle also included her MG novel Marco Impossible on her list of LGBTQ+ Novels for Middle Grade, and Not Otherwise Specified her list of Books with LGBTQ+ Protagonists for the Classroom Library. 
As we talked about in the episode, Sick Kids in Love is uniquely awesome because it's an #ownvoices story that is by, for, and about sick kids. If you're looking for another uplifting and nuanced portrayal of a teen with a chronic condition we strongly recommend Lovely, Dark, and Deep by Justina Chen. 
It's important to remember that "diversity" doesn't just refer to race or sexual orientation. Students need books that show neurodiverse and disabled/differently-abled characters. WeNeedDiverseBookshas an excellent list of inclusive book recommendations, and you can also check out this site which focuses on MG/YA books that feature characters with disabilities.
Okay, real talk time. If you listened to our last two episodes you'll know that we are going to be taking a break from producing new podcast episodes. We love podcasting and we believe that our mission of amplifying marginalized voices is vital, but we simply don't have the resources to continue. We hope to begin making new episodes again after a few months, and if you want to support us in our efforts please consider leaving us a review on iTunes, or contributing to our Patreon. And of course, make sure you are following us on IG @yacafepodcast and that you are subscribed to our YA Reads Monthly Newsletter because we will still be posting and sending out some book recommendations on those platforms.
Thank you, and happy reading!
-Amanda, Danielle, and Leila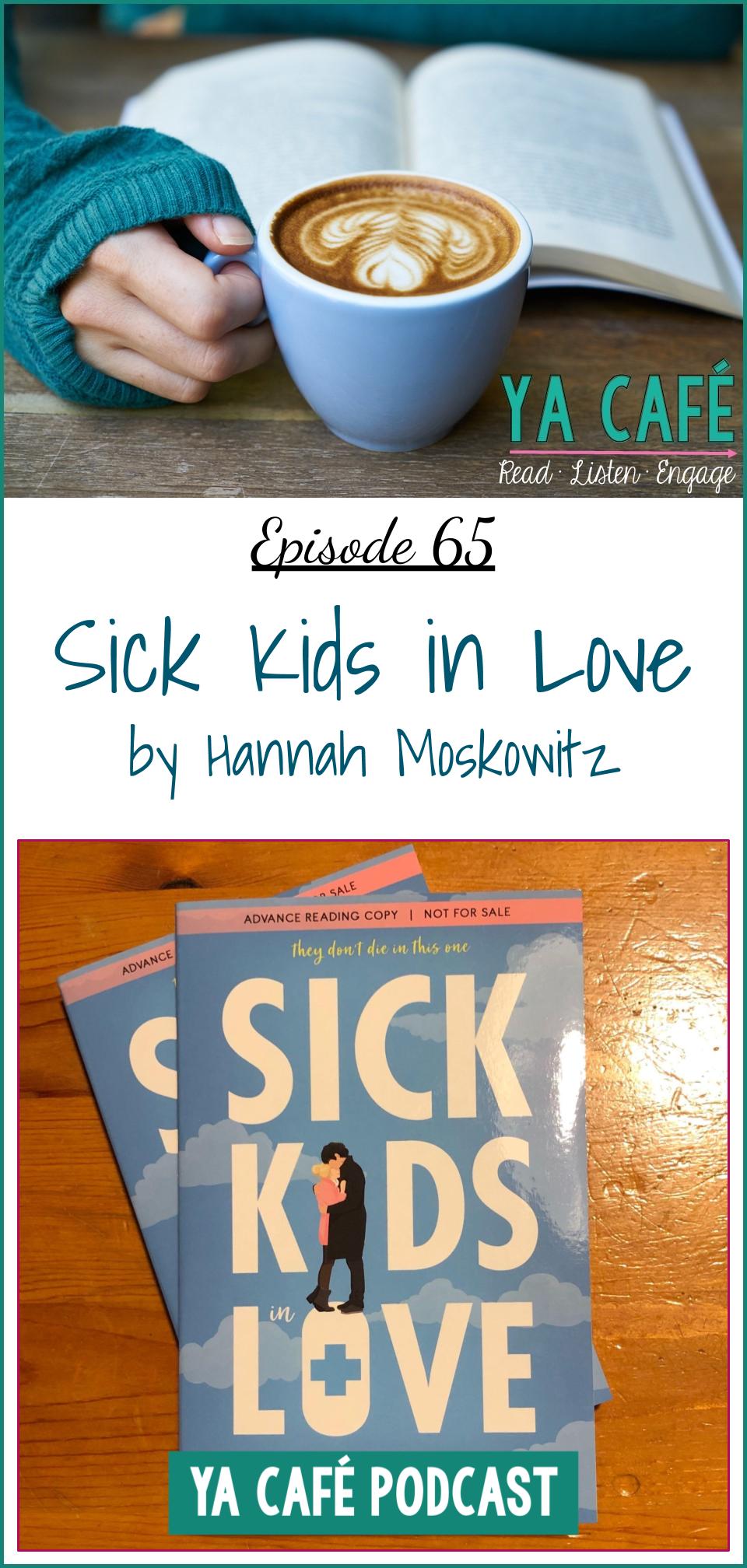 Get in touch with us on Instagram and Twitter at @yacafepodcast or email us at yacafepodcast@gmail.com. We look forward to hearing from you!
Credits…
Hosts: Danielle Hall (who blogs at teachnouvelle.com)
          & Amanda Thrasher (a booklover extraordinaire)
Producer: Leila Hobbs
Music: Matt McCammon
Thank you to EntangledTeen for the ARC!