Sea monsters, pirates, and lost treasure? All of that (and more) awaits you in this weeks episode. Join us as we chat about Salt by Hannah Moskowitz. (Transcript)

In today's episode…

Salt
by Hannah Moskowitz
Monster hunting on a wide ocean is all the Indy knows and he knows that he hates it when his parents vanish on a long hunt. His older sister takes control of the family leading Indy and his two younger siblings to continue the fight. Indy has to choose between the siblings he loves desperately and a life of peace on land that feels like all he's ever wanted.
These Show Notes use Amazon Affiliate Links for your convenience.
If you decide to purchase this book, please consider doing so through our affiliate links.
Your support makes this podcast possible.
Episode highlights…
Spoiler-Free
*2:39 We compare Salt to some of Hannah's other books
*5:20 The rich and varied sibling relationships in this book
*7:20 We chat about some of the shared 'story dna' between Salt and Buffy/Supernatural
Danielle – Adam Ruins Everything on Netflix
Amanda – What You Are Getting Wrong About Appalachia
by Elizabeth Kate
COMING UP NEXT WEEK: Empress of All Seasons
by Emiko Jean
Spoiler-Informed
*14:27 Pirates!
*17:09 They find out what killed their parents
*22:01 The kids find the treasure
Want book recommendations delivered to your inbox?
Sign up for the YA Reads Monthly Newsletter!
More ideas and resources for teachers and librarians…
We think that Hannah Moskowitz is a great author to recommend to students and include in your classroom library, not just because of her books, but because of her story. Having her first book published at age 17 is something that every student who is an aspiring writer can be emboldened by.
If you enjoyed Salt, we recommend that you check out some of her other works such as Teeth, Invincible Summer, and A History of Glitter and Blood.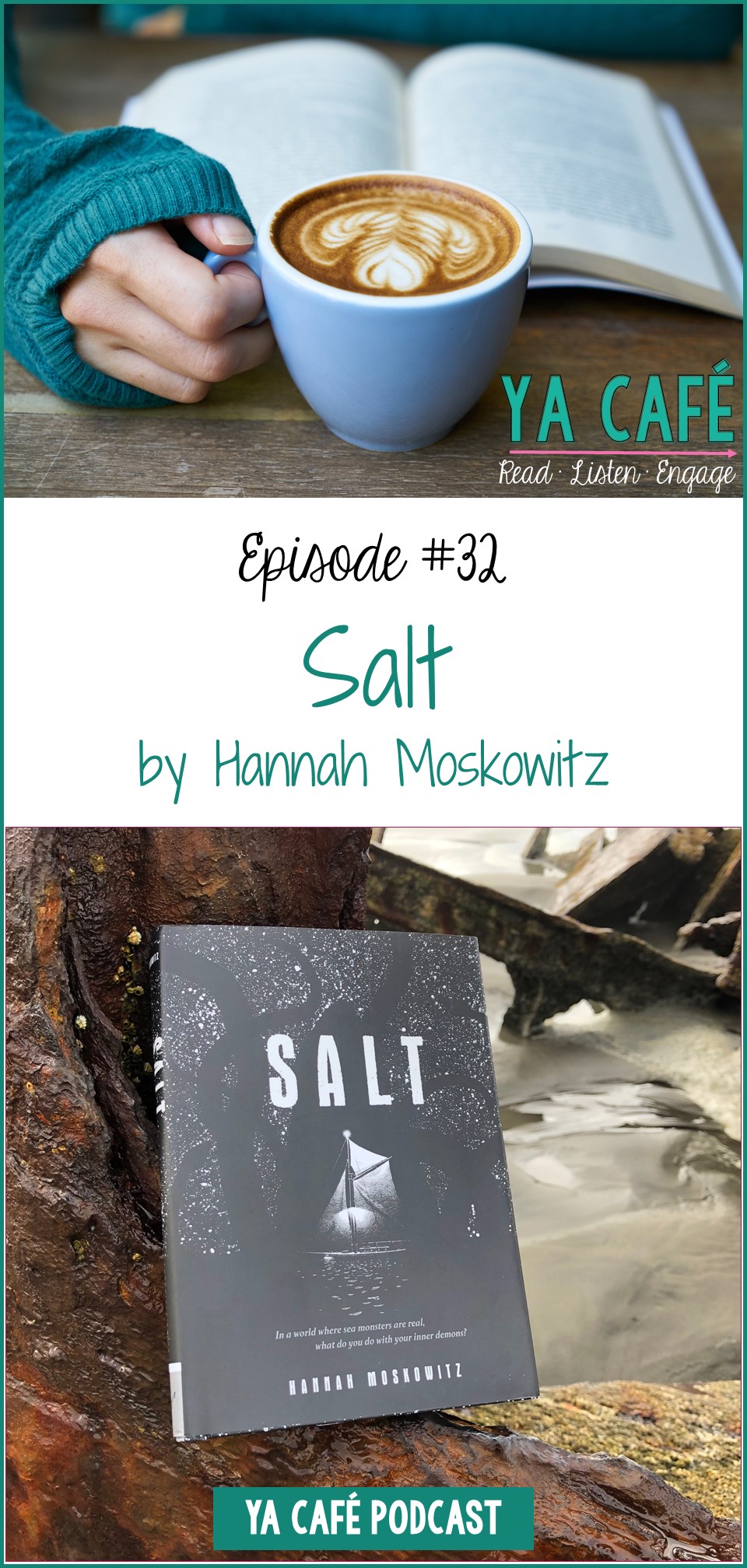 Get in touch with us on Instagram and Twitter at @yacafepodcast or email us at yacafepodcast@gmail.com. We look forward to hearing from you!
Credits…
Hosts: Danielle Hall (who blogs at teachnouvelle.com)
& Amanda Thrasher (a booklover extraordinaire)
Producer: Leila Hobbs
Music: Matt McCammon
Thank you to Chronicle Books for the review copy!