Welcome to the YA Cafe, where you'll find conversations and reviews about Young Adult books for teachers, readers, and caffeine addicts everywhere. We'll be talking about Simon vs. the Homo Sapiens Agenda
 by Becky Albertalli and its new movie adaptation, Love, Simon.
Our guest today is Jeimy Gonzalez, a 6th grade English teacher joining us from Guaynabo, Puerto Rico. Jeimy is actually the person who handed us a copy of this book when we lived in Puerto Rico, and we want to give a special shout out to The Bookmark, the independent bookstore where it all went down. When we came up for the concept of this show, we were really thinking of sitting in The Bookmark and chatting about YA Lit with Jeimy.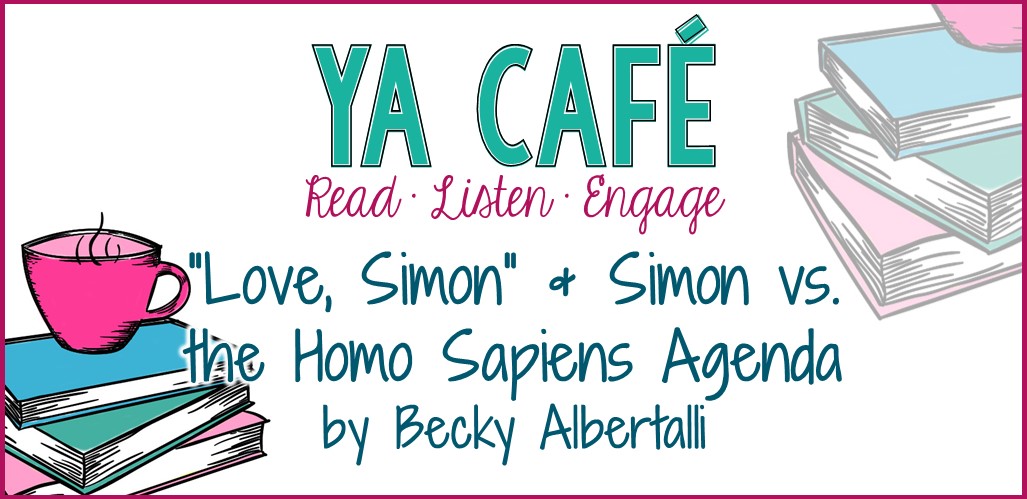 In today's episode…
This is our first Book vs. Movie episode of the podcast. Simon vs. the Homo Sapiens Agenda by Becky Albertalli and its new movie adaptation both follow Simon. He's a sixteen-year-old boy who knows he's gay and isn't ashamed of it, but isn't yet ready to come out to his family, friends, or kids at school. He does have one confidant, an email pen pal, Blue. When a smarmy classmate discovers Simon's emails, he says he'll out him unless Simon can set him up with his friend, Abby. Simon has to figure out how to appease his blackmailer, Martin, manage some tensions within his friend group, and make room in his life for his growing affection for Blue.
As always, the first part of our episode is spoiler-free. After the break, we dive deeper in book/movie differences and how these affected the telling and reception of the story.
These Show Notes use Amazon Affiliate Links for your convenience.
If you decide to purchase this book, please consider doing so through our affiliate links.
Your support makes this podcast possible.
Episode highlights…
Spoiler-Free
*4:50 – The vibrant, immersive quality of the movie
*9:37 – Simon tries on a million shirts and tries to figure out what it means to be gay.
*11:00 – Logan Miller's excellently awkward portrayal of Martin
Spoiler-Informed
17:35 – When introverted book characters are made into extroverts for movies
22:23 – Why female characters need their own stories
28:45 – Props to "Love, Simon" for diverse casting
Want book recommendations delivered to your inbox?
Sign up for the YA Reads Monthly Newsletter!
More ideas and resources for teachers and librarians…
Overall, Simon takes a very positive approach to coming out. Simon has a great support network of friends and family, and even though he's "outed", he gets a happy ending. Although we love this about the book, it's not reality for all LGBTQ+ teens. The reality is that suicide is the 2nd highest cause of death for people ages 10-24 and LGBTQ+ teens contemplate suicide at three times the rate of heterosexual, cisgendered teens (CDC.org).
We can help our students develop their sense of self by showing wide representation in the books we share and the lessons we teach. We can also promote tolerance and empathy in our schools and equip our colleagues to be better mentors for these students. A great resource to give students is the Coming Out as YOU Guide developed by the Trevor Project and the Human Rights Campaign. A resource that I've also used with my Gay Straight Alliance club (GSA) is this LGBTQ Support Group freebie by The SuperHERO Teacher. These are just some of the many free resources available online, and they will equip you to support students as they 'find themselves' in middle and high school.
Get in touch with us on Instagram and Twitter at @yacafepodcast or email us at yacafepodcast@gmail.com. We look forward to hearing from you!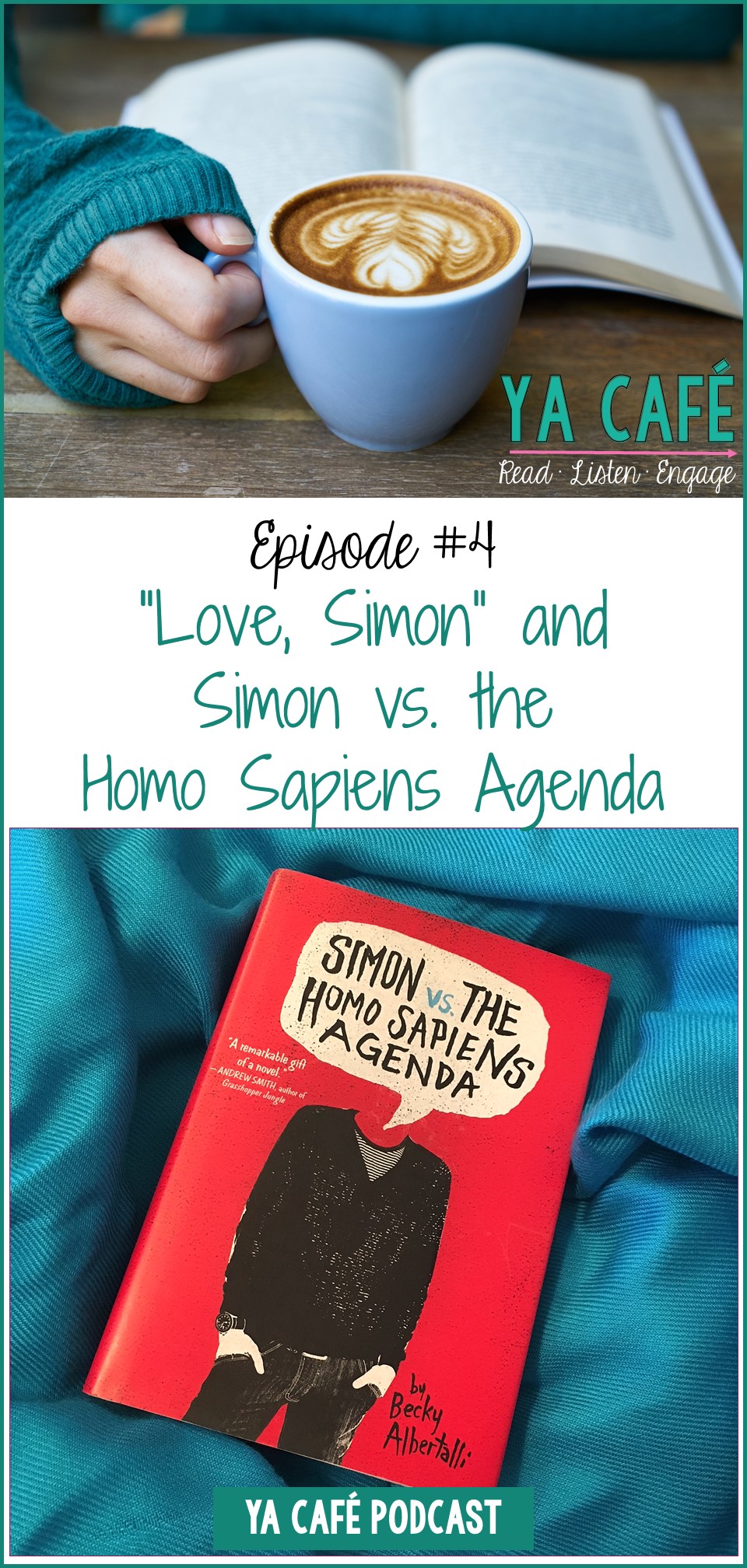 Credits…
Hosts: Danielle Hall (who blogs at teachnouvelle.com)
              & Amanda Thrasher (a booklover extraordinaire)
Guests: Jeimy Gonzalez, 6th & 10th grade ELA Teacher
Producer: Leila Hobbs
Music: Matt McCammon