In The Lady's Guide to Petticoats and Piracy by Mackenzi Lee, Felicity faces new adventures as she tries to realize her dreams of becoming a doctor. And yes, there are petticoats AND pirates!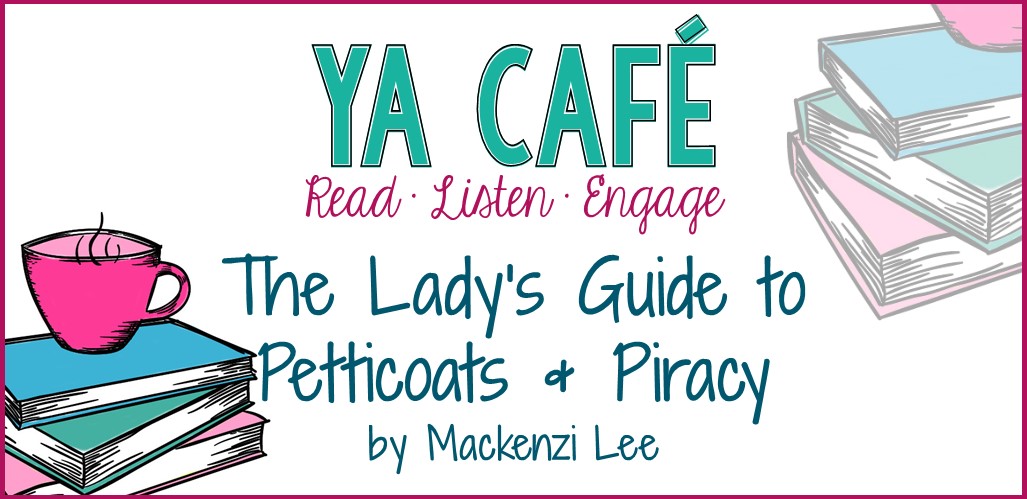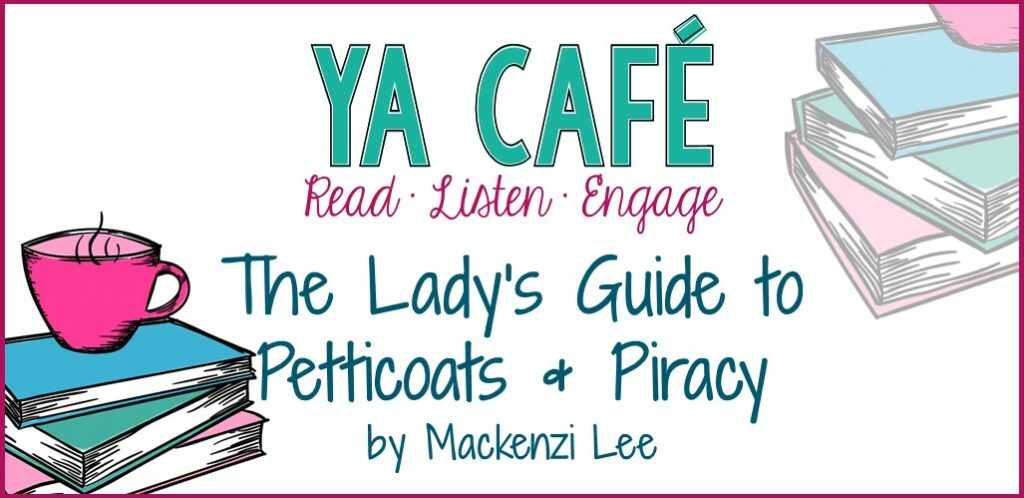 In today's episode…
The Lady's Guide to Petticoats and Piracy
 by Mackenzi Lee is the follow-up to her fabulous The Gentleman's Guide to Vice and Virtue. In this new novel, Felicity is off on her own adventures. After struggling to gain admission into any sort of hospital or medical school, Felicity wonders if she'll ever be allowed to study medicine as a woman. Finally, a new opportunity presents itself as one of her idols asks her to work for him on a new expedition. Just as Felicity thinks her hopes have been answered, trouble arises and it's clear that not everyone has sworn to "do no harm."
This episode was originally recorded as an Instagram live.
These Show Notes use Amazon Affiliate Links for your convenience.
If you decide to purchase this book, please consider doing so through our affiliate links.
Your support makes this podcast possible.
Episode highlights…
SPOILER-FREE
* 1:30 – Why we're on Instagram, and how cool Leila is
* 7:50 – Callum is a "Nice Guy (TM)".
*10:08 – Felicity's idol, Dr. Alexander Platt and Brooklyn Nine-Nine connections
THINGS WE LIKE A LATTE
Danielle – "The Good Place" Podcast
Amanda – "Wicked Girls Saving Ourselves" by Seanan McGuire
SPOILERS (AND PIRATES!)
"I'm not saying I'm a rare breed… I just mean, you don't meet many girls like me."

"Maybe not. Or maybe… you just don't look for them."
*18:00 – Felicity's arrogance
*21:30 – The fantasy aspect of these novels
*26:06 – The thing about the scales
Want book recommendations delivered to your inbox?
Sign up for the YA Reads Monthly Newsletter!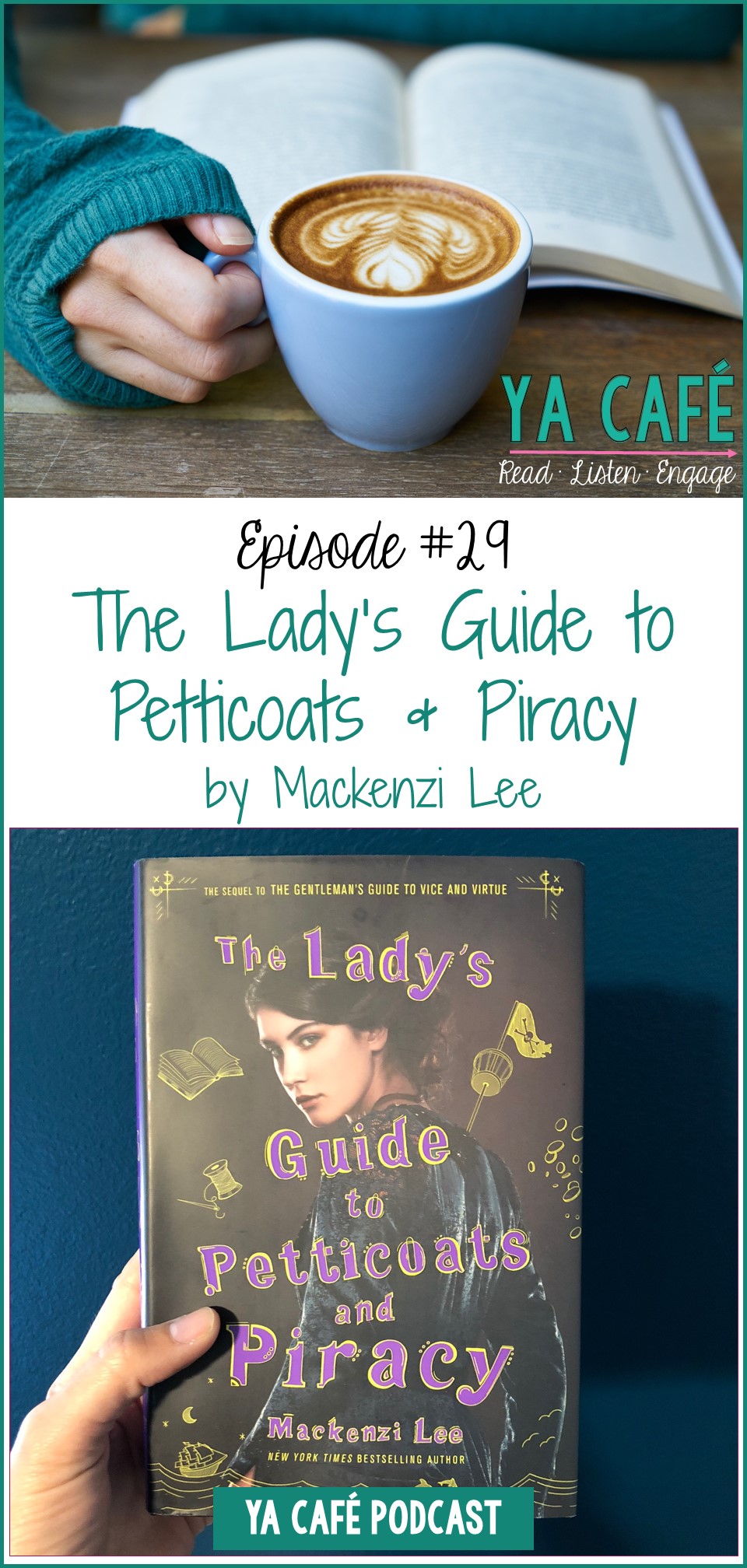 More ideas and resources for teachers and librarians…
We hope you're enjoying this podcast! We made it just for you. 😉 If you'd like to have your students do book talks modeled after this podcast, check out this FREE Book Talk Planning Sheet!
Get in touch with us on Instagram and Twitter at @yacafepodcast or email us at yacafepodcast@gmail.com. We look forward to hearing from you!
Credits…
Hosts: Danielle Hall (who blogs at teachnouvelle.com)
          & Amanda Thrasher (a booklover extraordinaire)
Producer: Leila Hobbs
Music: Matt McCammon