This content has been archived. It may no longer be relevant
Picture Us in the Light by Kelly Loy Gilbert is a dive inside the mind of a young artist, Danny Cheng. Join us today as we talk about secrets, tragedies, and struggles with mental health. (Listen to the podcast or find a transcription here.)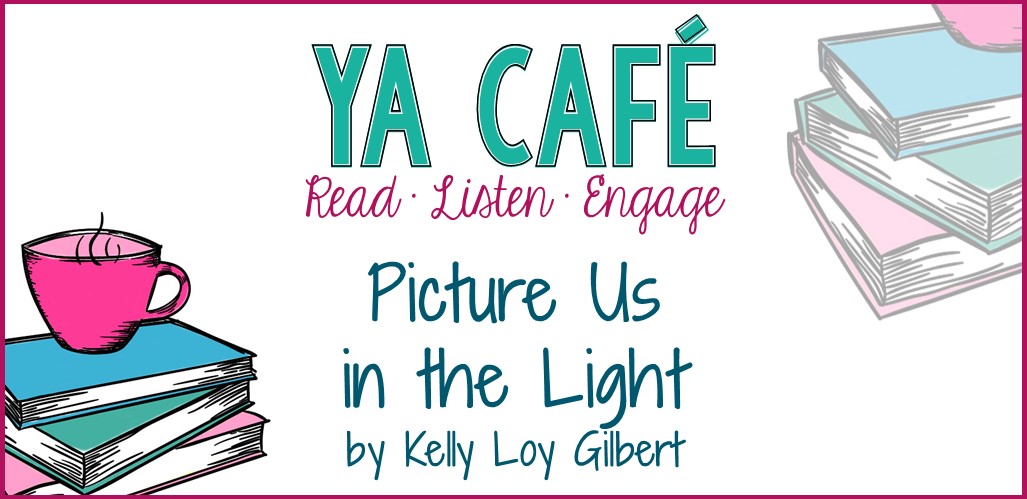 In today's episode…
At the beginning of Picture Us In The Light
, seventeen-year-old Danny receives news that he's been accepted into the Rhode Island School of Design. To anyone looking on, this seems like great news. Except that Danny has a huge secret – he hasn't been able to draw in a year. But even as Danny's struggling to overcome his own artist's block, some of his parents' secrets come to light and threaten to topple everything they've worked for. Danny must find a way to face the past in order to make room for his future.
These Show Notes use Amazon Affiliate Links for your convenience.
If you decide to purchase this book, please consider doing so through our affiliate links.
Your support makes this podcast possible.
Episode highlights…
Spoiler-Free 
*3:39 Danny's friends, Regina and Harry
"Harry always says my parents are Asian lite – how they've never taken me to China, how they barely taught me Chinese, how they're soft. It bugs me every time. Partly, I'm sure he really does think my parents are Americanized, and in some ways they are, but partly I think it's just that they're from a random town in mainland China. Harry's a snob."
*6:40 Danny taking on his parents burdens
*9:40 "Mr. X", the negative voice in Danny's head
"Anyway. Lately, I'm a reverse Midas, everything I touch turning to crap, and so good old Mr. X has been louder lately: You're a fraud, you peaked, it's all downhill from here. The world doesn't need your art. Get a real job. But now I have concrete proof I'm not a fraud, or at the very least I'm a very convincing one. Which should change everything, right? The fog should lift."
Things We Like a Latte
Danielle: The humorous Netflix baking show, "Nailed It"
Amanda: A savage review entitled "Sean Penn the Novelist Must Be Stopped" by Claire Fallon
Spoiler-Section
*15:55 How schools (mis)handle tragedy
*19:40 Danny's parents and the secrets they've been keeping
*20:25 Amanda's pet peeves (hint: it's miscommunication to drive plot)
Want book recommendations delivered to your inbox?
Sign up for the YA Reads Monthly Newsletter!
More ideas and resources for teachers and librarians…
If you're looking for reviews of this book by an Asian American adoptee, you can check out this review.
So, sadly, The Toast does not exist anymore. The online anthology is no longer operational or even publicly archived. One of the writers and editors that Amanda referenced in this episode is Nicole Chung. She still discusses international adoption on other platforms, and here's one article: Introduction: Rewriting Adoption. According to Chung, the adoption narrative is still dominated by adoptive parents, not adoptees, and we definitely need to prioritize their voices in our considerations of this topic.
Also, the depiction of how the school handled tragedy in Picture Us in the Light really struck us. We go over some of the reasons why we thought this was mishandled in the Spoiler Section, but it's important to reflect on this as teachers. I strongly advocate having a Grief Plan that goes beyond your administration calling in a Grief Counselor. How will you handle grief in your own classroom? Last year, I wrote an article about my experience as both a grieving student and a grieving teacher, and you can read it here: Grief in the Classroom. This article details what I received in each situation and what I wish I'd received from teachers and staff.
Want to get ready for next week? We'll be discussing Children of Blood and Bone
by Tomi Adeyemi with two awesome Bookstagrammers. The audiobook of Children of Blood & Bone, narrated by Bahni Turpin, is already out and it's amaaaazing! Mention this podcast, and you can download it for free with a free Audible trial.
What did you think of Picture Us In The Light
? Get in touch with us on Instagram and Twitter at @yacafepodcast or email us at yacafepodcast@gmail.com. We look forward to hearing from you!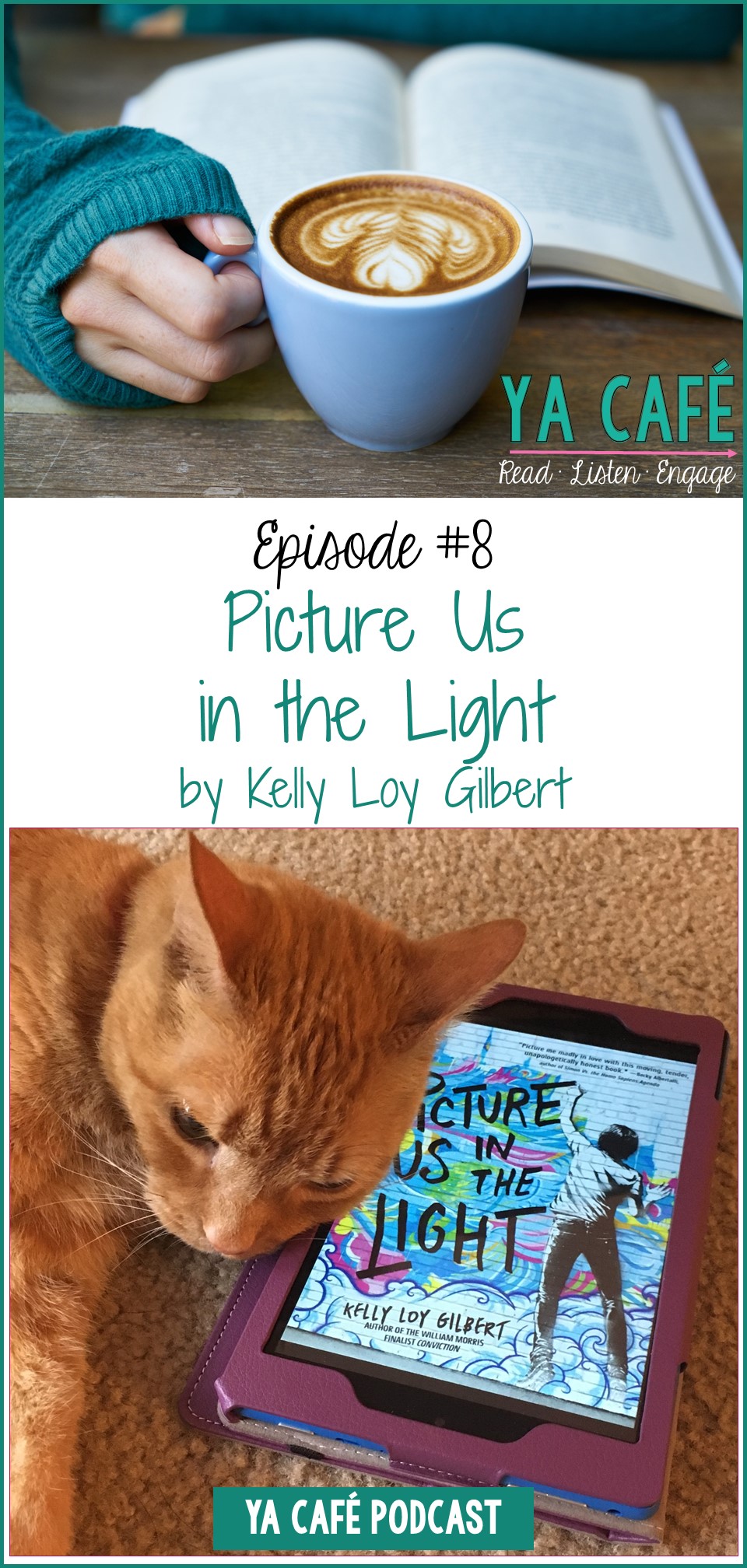 Credits…
Hosts: Danielle Hall (who blogs at teachnouvelle.com)
          & Amanda Thrasher (a booklover extraordinaire)
Producer: Leila Hobbs
Music: Matt McCammon
Thank you to Disney-Hyperion for providing a free copy of this book.