Beware: dragons ahead! Join us as we dive into the epic fantasy world of The Priory of the Orange Tree by Samantha Shannon, with our guest Somaiya Daud. (Transcript)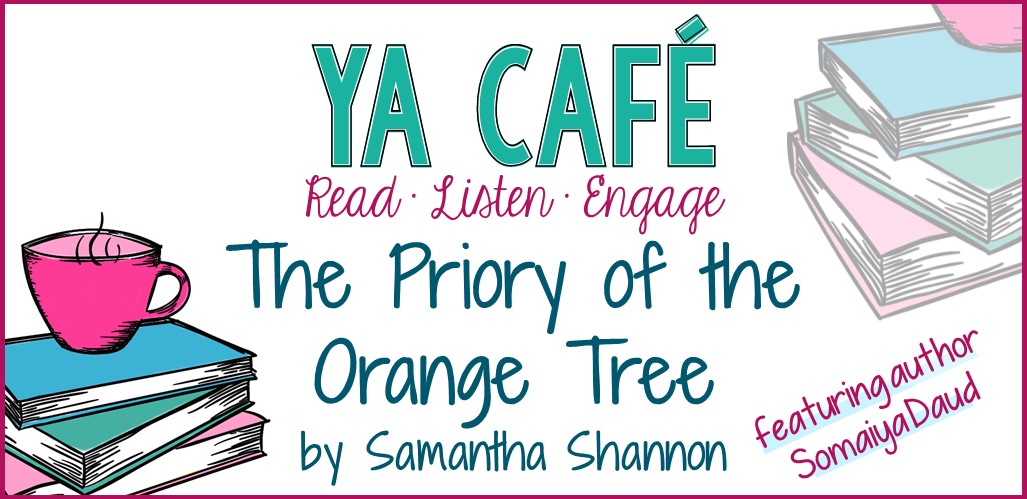 In today's episode…
The Priory of the Orange Tree by Samantha Shannon is an epic fantasy set in a world with sharp divisions. For those in the West, dragons are their most hated enemy, and the only thing keeping them safe is a Queen's dynasty that has lasted 1,000 years. In the east, sea dragons are gods, guarding and guiding the kingdom. When the enemy of humanity begins to stir, every nation must make a choice on how to fight it and what to believe. Told in third person, Priory follows the queen's attendant, a prospective dragon rider, a loyal diplomat, and a disgraced alchemist to tell the story of a world at a crossroad.
These Show Notes use Amazon Affiliate Links for your convenience.
If you decide to purchase this book, please consider doing so through our affiliate links.
Your support makes this podcast possible.
Episode highlights…
Spoiler-Free
*1:18 Somaiya shares about Mirage, and her book tour
*4:03 Priory isn't being marketed as YA, but we disagree
*7:35 Samantha Shannon's careful world-building makes this book perfect
*12:00 The character of the Queen, Sabran was so nuanced, and we loved it
Things We Like A Latte
Danielle – Two authors/illustrators: Emily B. Martin (find her on IG @emilybeemartin) and Vashti Harrison (on IG @vashtiharrison)
Somaiya – The Syfy show, Killjoys
Amanda – The NYT article, "Why Are Young People Pretending to Love Work?" by Erin Griffith
COMING UP NEXT WEEK: Liar by Justine Larbalestier 
ORDER YOUR COPY TODAY!
Spoiler-Informed
*20:23 Pirates!
*21:30 We dig into the character of Niclays
*26:24 "This book would have changed my life if I had read it at age 14" – Danielle
Want book recommendations delivered to your inbox?
Sign up for the YA Reads Monthly Newsletter!
More ideas and resources for teachers and librarians…
Even though this book isn't being marketed as YA, we think it will have a lot of appeal for teen readers. The length is daunting, and the pacing is slower than a typical YA novel, but if you have students who like fantasy then this is a great choice.
When it comes to grading and structuring independent/student-selected reading, book conferences can be a great way to "check in" with your students, without it feeling like a test. We love reading and talking about books, and it's important for students to feel that joy too.
We also highly recommend Mirage by Somaiya Daud. If you aren't already familiar with it, Danielle has some suggestions for how to use it in the classroom.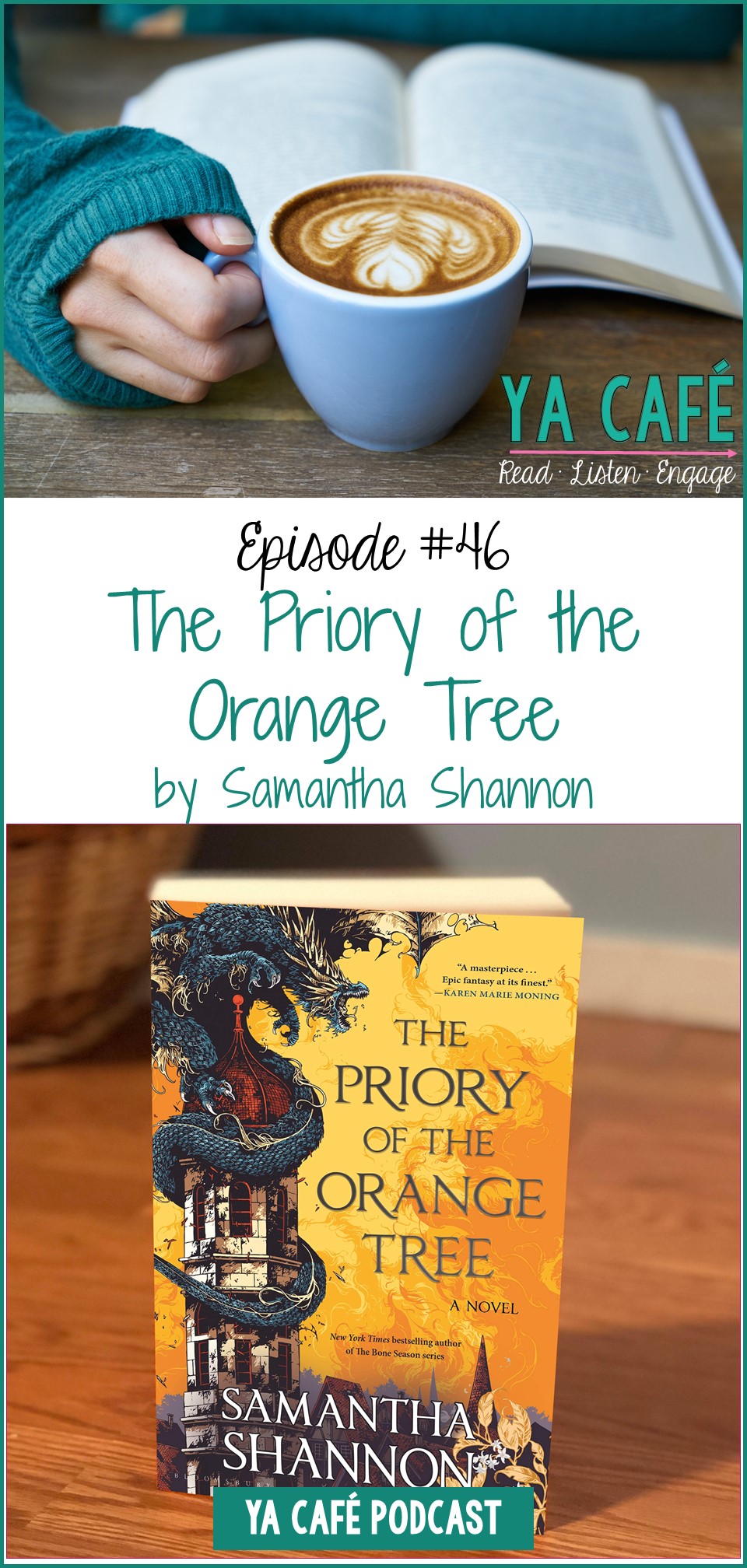 Get in touch with us on Instagram and Twitter at @yacafepodcast or email us at yacafepodcast@gmail.com. We look forward to hearing from you!
Credits…
Hosts: Danielle Hall (who blogs at teachnouvelle.com)
          & Amanda Thrasher (a booklover extraordinaire)
Guest: Somaiya Daud
Producer: Leila Hobbs
Music: Matt McCammon
Thank you to Bloomsbury Publishing for the ARC!