This content has been archived. It may no longer be relevant

Eighteen-year-old Amani has grown up on a poor moon under the rule of an oppressive empire. She dreams of a life where she and her family can safely farm and barter for what they need to survive, and maybe even have a little leisure time left to read her precious poetry. But when Amani is kidnapped and taken to the Royal Palace, she learns she must act as the body double for the cruel princess and put her very life on the line for a regime that seeks to wipe out her culture.
This is a book of court intrigue, rich prose, and a connection to spirituality and tradition.
Interested? Check it out here:
Mirage: A Novel

(Amazon Affiliate link)
My Thoughts:
I really loved this book from start to finish.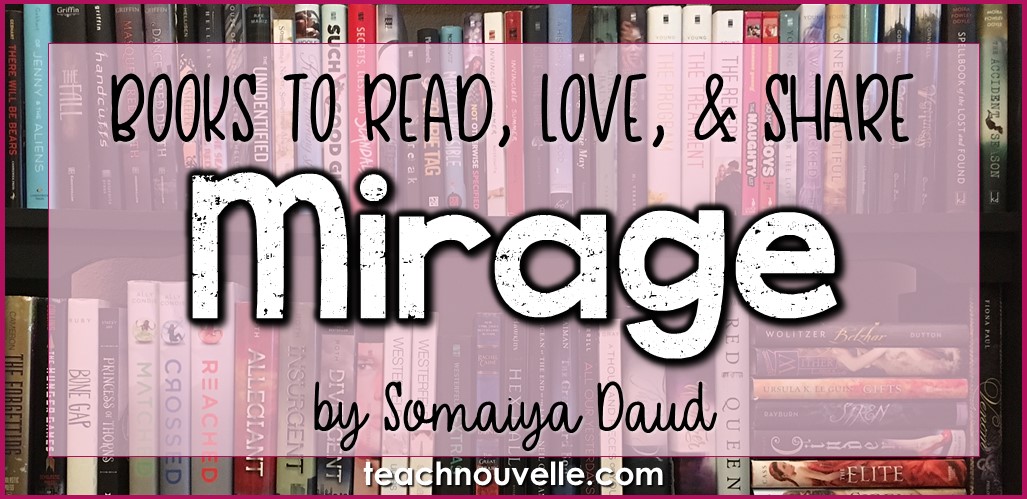 Amani is a fierce character who simultaneously remains critical of her captivity while empathizing with the princess, Maram. This is such a fine balance to strike, since it could have easily gone the Stockholm Syndrome direction. Amani also remains wary of Maram and her mercurial moods, even as the girls seem to grow closer.
I also love the writing in this book. Not only does Daud write some poetry to include, her prose is rhythmic and lovely. It's an excellent balance of the pacing of The Hunger Games and the poetry of The Hazel Wood. Pretty much any page is worthy of being a mentor text, but here's an example:
"Morning came to me in starts and whispers. I could hear a soft breeze weave its way through curtains, a door shaking, thin chains trembling. I did not hear the crows or roosters call at dawn, or the pawing of our old goat in her paddock. I couldn't bear to open my eyes or move."
Want book recommendations delivered to your inbox?
Sign up for the YA Reads Monthly Newsletter!
In the Classroom:
One of the key tensions in this book is the way the conquerors impose their culture. This is illustrated primarily in two ways: the suppression of the Kushaila language and the erasure of the Kushaila tribal markings. Both of these things have real-world examples attached to them, and you could easily incorporate nonfiction readings in a study of this novel. The first example that pops into my head is the suppression of the Native American languages as well as making indigenous students cut their hair before attending school.
You could also incorporate mythology into your study. Daud does a wonderful job of creating a mythology including a god, a prophetess, and a favored bird. The bird is really interesting because it is now gone from the world, and said to appear only as a sign from the god. Birds are common symbols in a variety of cultural mythologies, from the Chinese phoenix to the Christian dove. Students could compare and contrast stories of favored animals and animals sent as omens.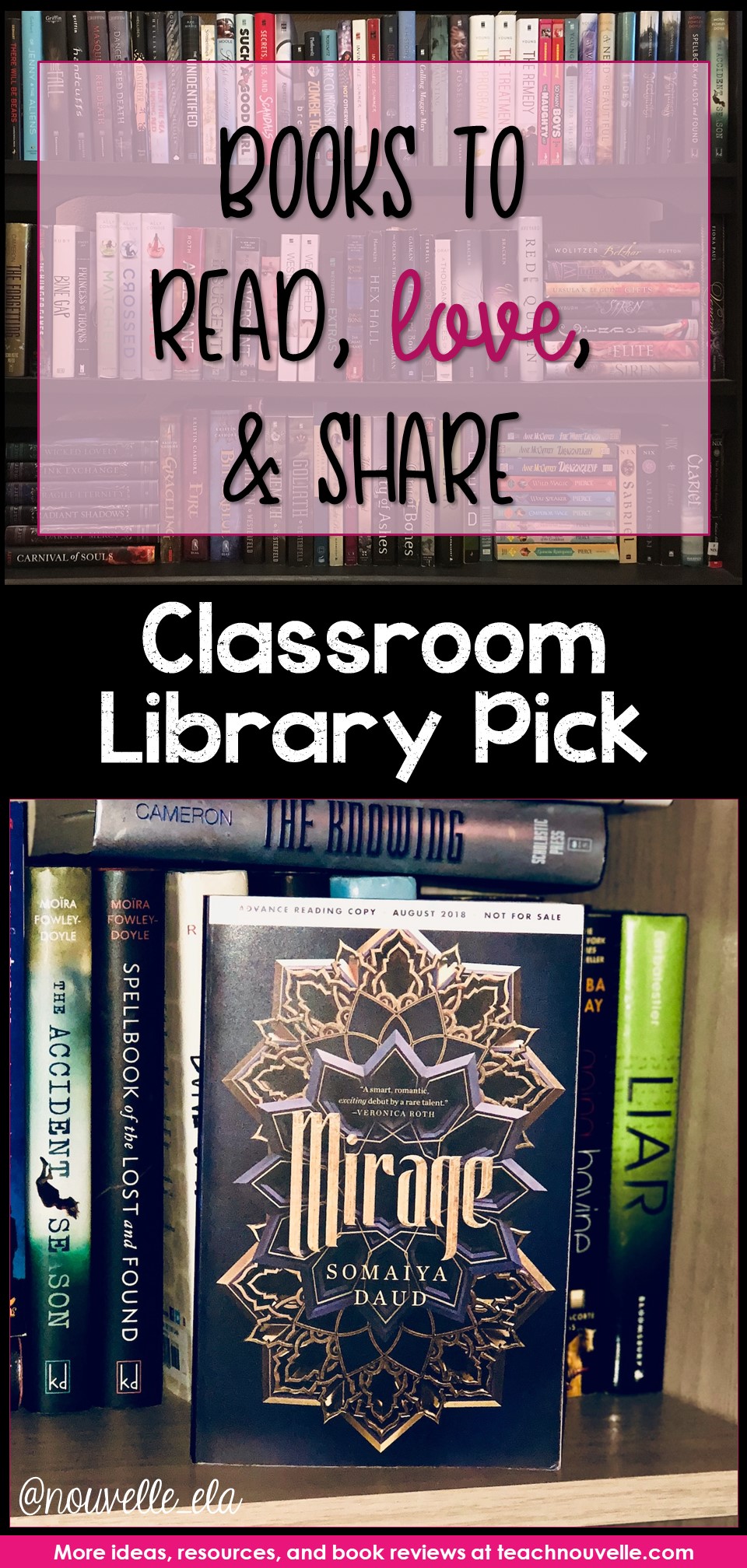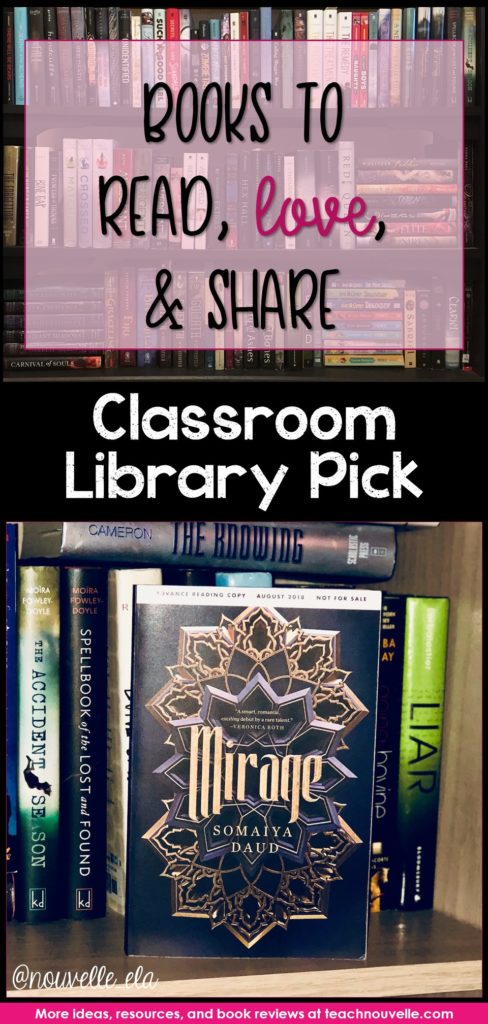 Final Thoughts:
Mirage by Somaiya Daud is essentially court intrigue, and will play well with fans of Victoria Aveyard or Kiersten White. It's just book one in a series, and your students will be begging for more. I can't wait for the next one, and I hope you're just as excited as I am!
Happy reading!