No matter what you read, there's something you'll love on my list of the best books of 2021! YA, middle-grade, and more!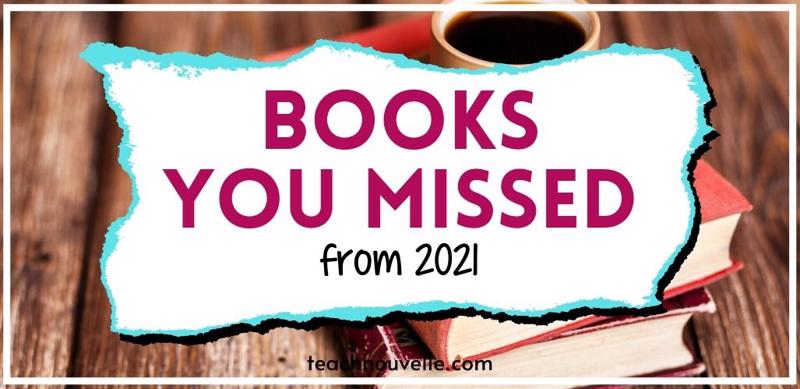 If we're being honest, I really struggled with the motivation for reading during 2020 and into 2021. But these titles – my personal "best books of 2021" – really helped break me out of my reading slump. (Btw, if you're struggling to find the time or focus to read, that's okay! Give yourself some grace. I know as teachers we often put pressure on ourselves to feel a certain way about reading, but I release you that! We can still help our students love books and learning, even if we're taking a break from books <3)
So without further delay, I present my nominations for Best Books of 2021!
Amari and the Night Brothers by B.B. Alston
When her Golden Boy brother, Quinton, goes missing, 13-year-old Amari Peters can't understand why it's not a bigger deal. Why isn't everyone talking about this? She discovers a ticking suitcase in her brother's closet, and she's whisking into the world of the Bureau of Supernatural Affairs. It turns out that yetis, faeries, and weredragons are all real, and that her brother was an agent for the Bureau before he went missing. But Amari has to pass tryouts for a summer internship before she can get any more information, and there's the small matter of Dark wizards known as the Night Brothers…
I knew I had to check out this book when it was billed as "Harry Potter meets Men in Black." It was such a fun romp, and it inspired me to read even more middle-grade fantasy.
Wild Tongues Can't Be Tamed edited by Saraciea Fennell
In Wild Tongues Can't Be Tamed, writers from across the Latinx diaspora interrogate the different myths and stereotypes about this rich and diverse community. From immigration to sexuality, music to language, and more, these personal essays and poems are essential additions to the cultural conversation, sure to inspire hope and spark dialogue. (description from Goodreads)
In these 15 personal narratives, popular Latinx authors tackle big issues in a YA nonfiction anthology. In this blog post, I share teaching ideas for four texts from the book.
I received this ARC from @macmillanreads in exchange for an honest review. Thanks!
The Heartbreak Bakery by A.R. Capetta
The Proud Muffin, an LGBTQ+ cafe in Austin, has always been a refuge for Syd, and that's even truer after a bad breakup. Syd bakes angry and frustrated, though, and the brownies that hit the cafe bakery case have unintended consequences. Everyone that eats one breaks up! Could it be that Syd has magical baking powers? Maybe. Syd definitely has to figure out how to mend things, especially since the owners of the Proud Muffin are breaking up, and the whole café is in danger of closing. And are these feelings developing for the bike delivery person? It's all confusing, and only baking will clear Syd's head.
I loved this book! At first, I thought it should have been a summer book because the romance was so light and fluffy. Then, I realized that all the interstitial recipes are perfect for the fall kitchen! What better time to try out these yummy recipes? We get to bake as Syd bakes, with plenty of A. R. Capetta's signature humor thrown in. By the way, this may involve magical baking, but it's not fantasy in any traditional sense. LGBTQ+ Contemporary romance for sure. 😉
Thank you to @candlewickpress for the ARC!
Black Birds in the Sky by Brandy Colbert
YA & MG author Brandy Colbert dives into nonfiction with this account of the Tulsa Race Massacre and the razing of Black Wall Street in 1921.
Colbert weaves together several pieces of the historical context for the massacre and brings it to life for teen readers. This isn't dry history with dense citations, but concise storytelling rich with photos and eyewitness statements. Colbert's thesis is that history matters, and she takes care to show how easily we can forget events like this if we allow them to be buried.
ICYMI: We featured Brandy Colbert's 2019 release The Revolution of Birdie Randolph on episode 61 of The YA Cafe Podcast, with special guest, Nikea JaLynn from the YouTube channel #BlackGirlLit.
Big thanks to HarperCollins (aka @EpicReads on IG) for the ARC!
PD Pick: Anti-Racist Writing Workshop by Felicia Rose Chavez
Okay, hear me out: this book is Chavez's experience and insights about teaching creative writing at the college level and how to develop an inclusive and anti-racist approach. However, I think that we can apply her innovative ideas to the Secondary ELA classroom. Here's an example of how I think her ideas for teaching effective peer feedback can work in middle and high school.
Want more PD suggestions? I've got them here!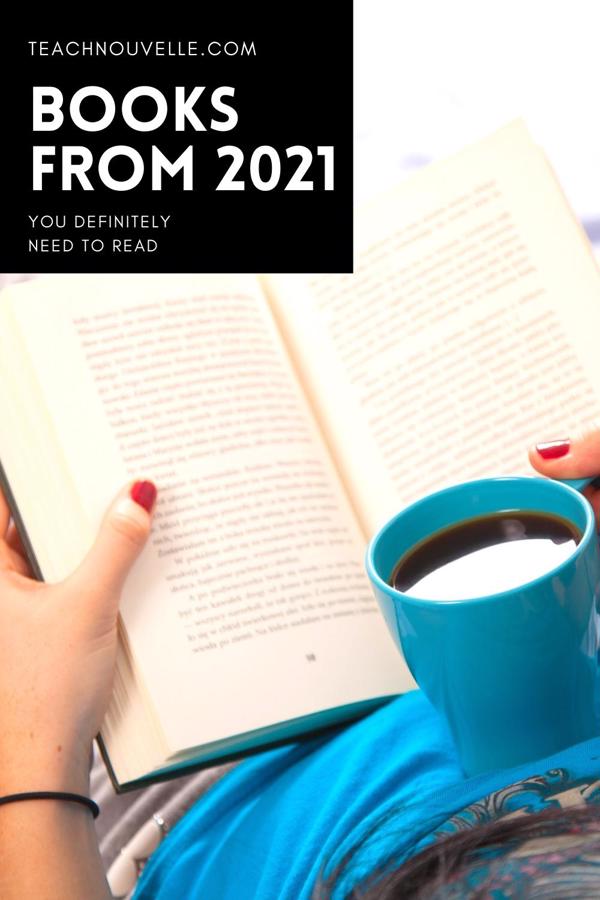 Final thoughts:
These were my "best books of 2021," what were yours? I'd love to hear about a book that made an impact on your, or your students this year.
Shout it out in the comments below, or reach out in IG @nouvelle_ela 🙂
Happy teaching!