Today we chat about Seafire by Natalie C. Parker, with YA author Emily Skrutskie. Seafire has kick-ass lady pirates, and tons of action. What's not to love? (Transcript)
In today's episode…
In Natalie C. Parker's new book, Seafire,
we are brought into a world where the seas and colonies are under the control of a brutal warlord. The protagonist Caledonia Styx leads her all-female crew in raids against his fleet. When her second in command shows mercy to a single enemy sailor whom she claimed saves her life Caledonia is forced to choose between everything she's ever believed about the enemy, and trusting her own crew.
These Show Notes use Amazon Affiliate Links for your convenience.
If you decide to purchase this book, please consider doing so through our affiliate links.
Your support makes this podcast possible.
Episode highlights…
Spoiler-Free
*1:47 Emily's first two novels, The Abyss Surrounds Us and The Edge of the Abyss
, are also about pirates. Yay, pirates!
*3:50 Stand-alone vs. series, and behind the scenes of Hullmetal Girls
*9:11 We talk about our favorite characters
Things We Like a Latte
Danielle – The cooperative game, Forbidden Island
Emily – The Murderbot series of novellas by Martha Wells, the most recent of which is All Systems Red
Amanda – The language learning app, Babbel
COMING UP NEXT WEEK: Toil & Trouble: 15 Tales of Women & Witchcraft
Pre-order your copy today!
Spoiler-Informed
*16:21 We talk about the setting, and whether or not it captured the feeling of naval life
*18:41 "Let's go gay!" We talk about the LGBTQ+ representation in this book, Emily shares an authors perspective on trying to get diverse storylines accepted by publishers.
*22:41 We call back to our Children of Blood and Bone episode, and our love of Avatar: The Last Airbender
Want book recommendations delivered to your inbox?
Sign up for the YA Reads Monthly Newsletter!
More ideas and resources for teachers and librarians…
Seafire is very fun and action packed read, and it would be a great opportunity for students to engage their imaginations. One way to explore the narrative would be to have have students think about 'what ifs' or alternate endings. Check out Danielle's blog post about Creative Reading Task Cards for some ideas on how to incorporate that concept into you ELA classroom.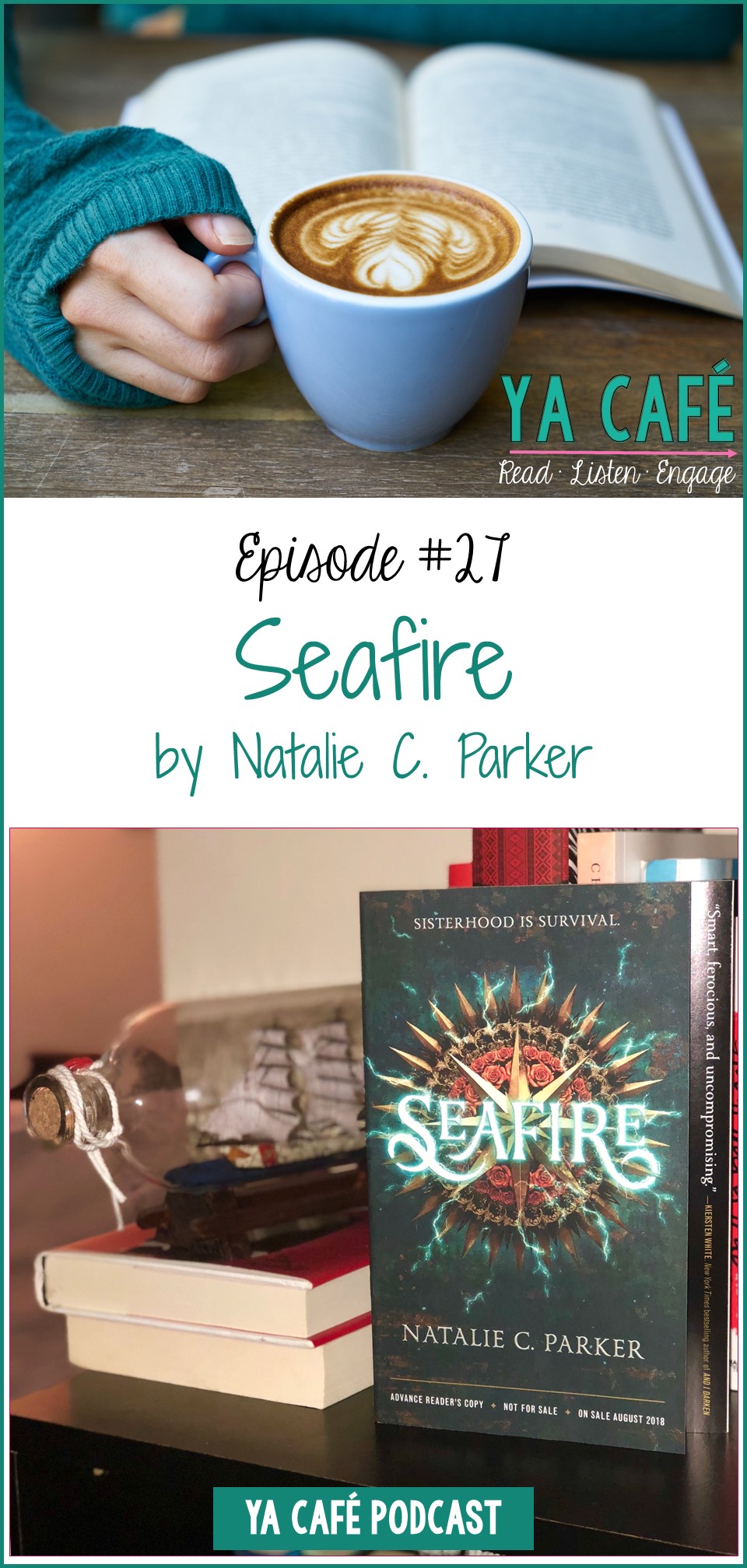 Get in touch with us on Instagram and Twitter at @yacafepodcast or email us at yacafepodcast@gmail.com. We look forward to hearing from you!
Credits…
Hosts: Danielle Hall (who blogs at teachnouvelle.com)
& Amanda Thrasher (a booklover extraordinaire)
Guests: Emily Skrutskie, YA author
Producer: Leila Hobbs
Music: Matt McCammon
Many thanks to Razorbill Publishing for the review copy!