Writer & teacher L. Samantha Smith joins us to chat about The Stars and the Blackness Between Them by Junauda Petrus, a lush, split perspective YA debut. (Transcript)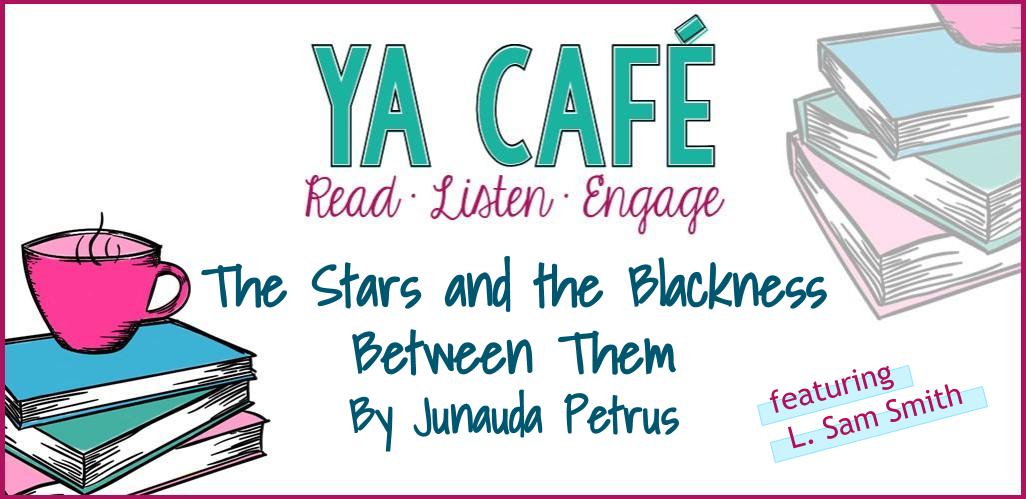 In today's episode…
The Stars and the Blackness Between Them follows two girls, Audre and Mabel. Audre has just been sent to Minnesota from her home in Trinidad after her mother found her with another girl. Mabel is ready to welcome her, but barely has the energy to enjoy much these days. After a startling diagnosis, Mabel counts on Audre for calm and peace. She also begins a correspondence with an imprisoned writer. It feels like these two people are alone in understanding her and anchoring her to this life. Can the two girls shape happiness in the space and time they have left together?
These Show Notes use Amazon Affiliate Links for your convenience.
If you decide to purchase this book, please consider doing so through our affiliate links.
Your support makes this podcast possible.
Episode highlights…
Spoiler-Free
*0:41 What has Sam been up to since her last visit?
*2:58 We loved the characters voices and dialects, especially in the Caribbean setting
*4:56 Audre's family members
*9:40 This is a Cancer book, which caught us a little off guard
Things We Like a Latte
Danielle – The fancy hot-tub from her and Amanda's recent glamping trip
Sam – The Veggie sandwich from Sprouts
Amanda – Overcooked, for Nintendo Switch
COMING UP NEXT WEEK: THE ATHENA PROTOCOL BY SHAMIM SARIF
PRE-ORDER YOUR COPY TODAY!
Spoiler-Informed 
*15:53 Books about sick kids – who are they written for?
*19:07 The connection between Mabel and Queenie
*24:10 We had mixed feelings about the ending
Want book recommendations delivered to your inbox?
Sign up for the YA Reads Monthly Newsletter!
More ideas and resources for teachers and librarians…
You heard us talk about Lovely, Dark, and Deep by Justina Chen in this episode, which we think is a wonderful portrayal of a teen with a chronic illness. We covered it on the podcast in episode 24, and highly recommend it for classroom libraries.
We also talked in the episode about how all of Mabel's friends respected her wishes after her diagnoses. Reading books with sick or disabled characters can help students build empathy for and gain perspective on the lives of others. The writers's perspective is also important to consider when you are thinking about adding books to your classroom library. Make sure you are including as many #OwnVoices books as you can.
In addition to Lovely, Dark, and Deep we also recommend Unbroken: 13 Stories starring disabled teens edited by Marieke Nijkamp.
For younger kids, check out this list of Books to Help Kids Living with Chronic Illness on SaidSupport.org.
What are your thoughts on #SickLit, and who these books are written for? Let us know in the comments!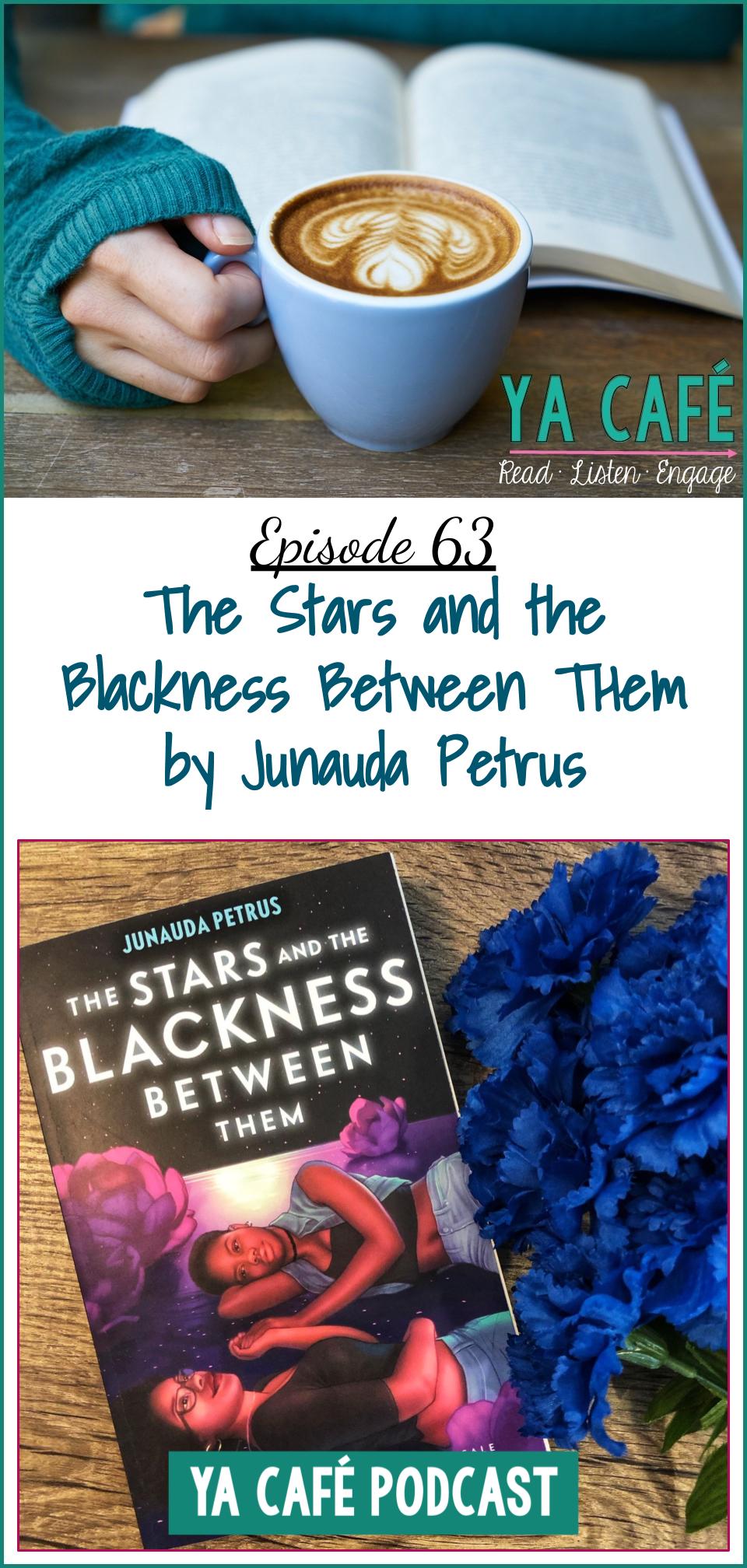 Get in touch with us on Instagram and Twitter at @yacafepodcast or email us at yacafepodcast@gmail.com. We look forward to hearing from you!
Credits…
Hosts: Danielle Hall (who blogs at teachnouvelle.com)
          & Amanda Thrasher (a booklover extraordinaire)
Guests: L. Samantha Smith, writer and teacher. Find her at SamSmithWriter.com
Producer: Leila Hobbs
Music: Matt McCammon
Thank you to Dutton Books for Young Readers for the ARC!