I recently finished Cinderella is Dead by Kalynn Bayron and it got me thinking about using inclusive YA retellings in Secondary ELA. Retellings (or "reimaginings," as I like to think of them) involve taking any story and giving it a new spin. This provides the reader a novel (hah!) way to connect with the material. We know that retellings stretch as far back as Shakespeare (he based Romeo and Juliet on a poem by Arthur Brooke). So let's dig in… why are retellings so important to our collective conscience?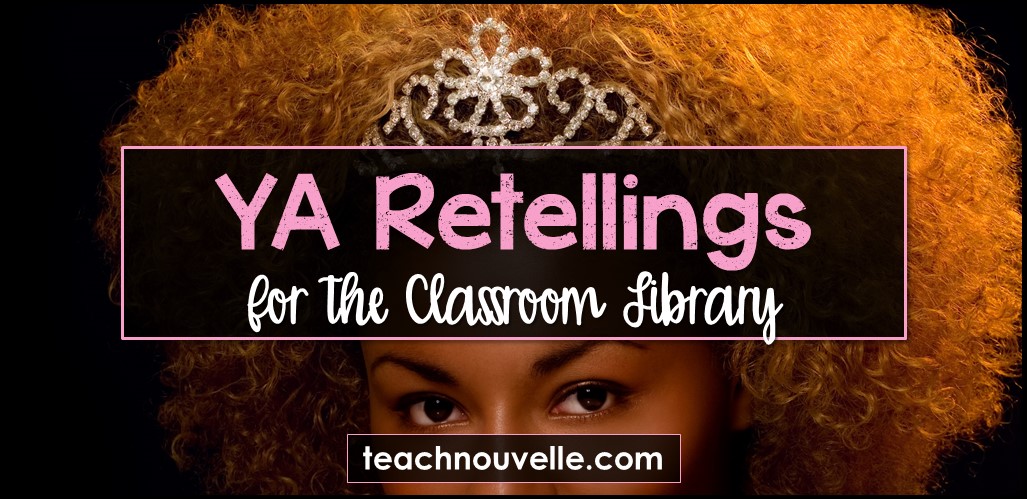 Cinderella is Dead is set in a Dystopian fantasy future in which the Cinderella story as we know it has been weaponized against women to bring them into submission. Our LGBTQ+ heroine will not be attending the ball, business as usual.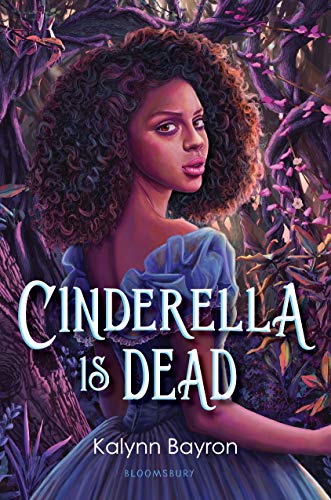 It's 200 years after Cinderella found her prince, but the fairy tale is over. For sixteen-year-old Sophia, the upcoming Annual Ball is nothing to swoon over. She knows that if she doesn't attend and offer herself up for marriage, she would be Forfeit and her family would suffer. And in a society that treats women as second-class citizens, no one seems to care about a slew of missing girls…
Instead of marriage, Sophia wants to run away and marry her childhood best friend, Erin. At the ball, Sophia attempts to flee and finds herself in Cinderella's mausoleum. There, she meets a woman who reveals that Cinderella's story may not be all it seems to be, and that together, they could bring down the tyrant king once and for all.
What I Loved: 
In this society, the Cinderella Story as we know it is a fabrication, weaponized to force women and girls into submission. "You should want to please your suitor, as Cinderella dressed to please hers," etc. I've never been a fan of the Cinderella Story, so the nuance of our version becoming the whitewashed version of events in this society was epic. In truth, the real story involves Cinderella's stepsisters and stepmother working with her to overthrow a false claim to the throne. What a story!
While the book fell short for me in character development, I didn't care. Bayron enchanted me (see what I did there?) with the concept of the power of stories to shape society.
In the Classroom:
Remember how I said retellings should also encompass "reimaginings"? I love that Bayron took a story that we all know and did a meta one-two punch on the narrative. Her protagonist even comments on "that famous blue ball gown" of Cinderella's, referencing her portrayal in the Disney movie. Some of this book will feel familiar to students, like Prince Charming (spoiler alert: he's not so charming!) or the Fairy Godmother, and there's also a lot of creativity and new material.
This alone makes this book perfect for ELA. You could easily guide students in a Writer's Workshop in which they select a story to retell or reimagine. Retellings exist in every genre, so they could take a fairy tale and make it sci-fi, horror, or a rom-com. If you want an activity that's not so time intensive, use Creative Reading Task Cards to get students to ask "What If?"
More Inclusive YA Retellings/Reimaginings:
Many YA retellings you'll find today bring inclusivity to classic tales. In Cinderella is Dead, the protagonist is a Queer Black girl. This is an excellent opportunity for students to see themselves in literature and to develop empathy for protagonists who don't look like them.
Here are other books your students will love:
Short Story Retellings
Fifteen bestselling and acclaimed authors reimagine the folklore and mythology of East and South Asia in short stories that are by turns enchanting, heartbreaking, romantic, and passionate. This short story collection is the perfect way to engage students who love folklore and mythology. Even though these stories have classic roots, the storytellers have reimagined the plots and characters. Sometimes, characters are aided by modern technology or the author has moved the story to a new setting (like space!). These are true reimaginings by some of today's most popular authors. Students will love what they read and inspired to craft their own reimaginings. (MS/HS)
Want more stories by Asian American authors?
Each short story in this anthology reimagines a classic Poe tale. Some stories take on new settings, like a sci-fi world or a high school hallway. Some feature Dis/abled or Queer protagonists. Others transform the classic tales to highlight issues of class and race.
This is a perfect addition to your classroom library! You could do a read-aloud or have students read the story of their choice in groups and discuss it. If you want to extend this concept, have students compare the reimagining to the classic tale. Students can decide how the reimagining affects the story and what novelty it brings to the table. This is one of my favorite activities for the Halloween season.

Kissing the Witch: Old Tales in New Skins by Emma Donoghue (HS)
"Thirteen tales are unspun from the deeply familiar and woven anew into a collection of fairy tales that wind back through time. Cinderella forsakes the handsome prince and runs off with the fairy godmother; Beauty discovers the Beast behind the mask is not so very different from the face she sees in the mirror; Snow White is awakened from slumber by the bittersweet fruit of an unnamed desire.  Donoghue spins new tales out of old in a magical web of thirteen interconnected stories about power and transformation and choosing one's own path in the world. In these fairy tales, women young and old tell their own stories of love and hate, honor and revenge, passion and deception." (Description from Goodreads)
This blog uses affiliate links for your convenience.
If you decide to purchase recommended gifts or books, please consider doing so through our affiliate links (at no additional cost to you).
Your support makes our podcast, The YA Cafe, possible.
Classic Novels, Reimagined

More to the Story by Hena Khan (MG)
Many of us grew up loving Little Women, and the recent film adaptation by Greta Gerwig has reintroduced it to a new generation. More to the Story by award-winning children's author Hena Khan makes this timeless story of family and sisterhood even more accessible by transforming the March family into the Mirza's, a Pakistani-Muslim family living in Georgia.
Check out this blog post for more suggestions of highschool and middle grade books by Arab, Muslim, and Middle Eastern authors.
Beauty Queens by Libba Bray (HS)
Um, an all-female cast of beauty queens in a Lord of the Flies reimagining? Yes, please! It doesn't get fiercer than Libba Bray. I love the balance of humor and serious ethical considerations in this novel. I've had students read this as part of Literature Circles during our study of Lord of the Flies.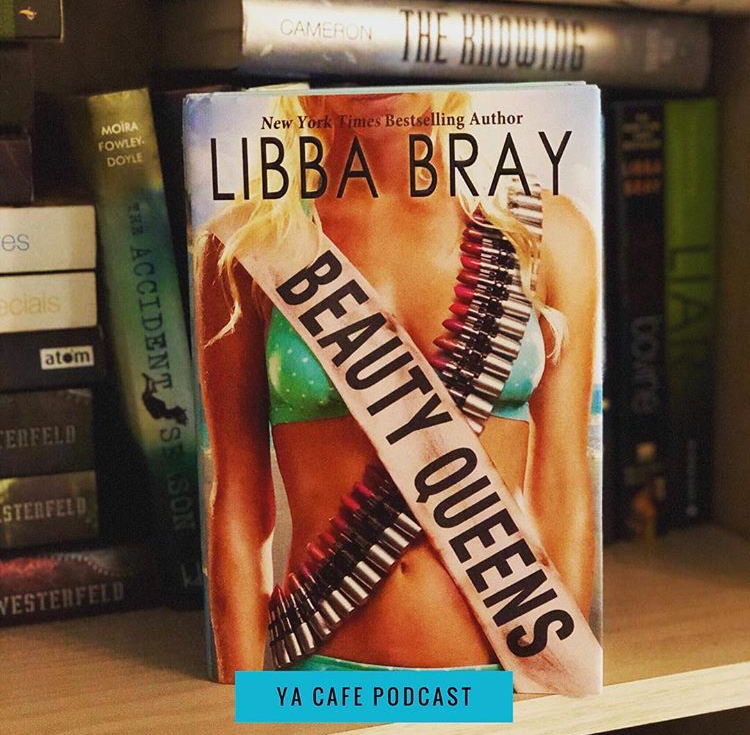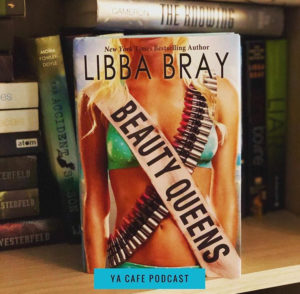 Jek/Hyde by Amy Ross (HS)
Jek/Hyde offers a new vision of the gothic novella, "The Strange Case of Dr. Jekyll and Mr. Hyde" by Robert Louis Stevenson. In the midwestern town of London, science and research loom large. Lulu and Jek have been best friends forever, but he's recently become distant, closing himself off in his lab. He's made a new friend, a bad boy, Hyde who seems to push their usual parties out of control, Lulu's hearing strange rumors about Hyde, and she begins to worry for Jek's safety… and her own feelings.
You can listen to an in-depth review of this book in Episode 14 of the YA Cafe Podcast.
A Blade So Black by L.L. McKinney (HS)
"The first time the Nightmares came, it nearly cost Alice her life. Now she's trained to battle monstrous creatures in the dark dream realm known as Wonderland, with magic weapons and hardcore fighting skills."
"Life in real-world Atlanta isn't always so simple, as Alice juggles an overprotective mom, a high-maintenance best friend, and a slipping GPA.. But when Alice's handsome and mysterious mentor is poisoned, she has to find the antidote by venturing deeper into Wonderland than she's ever gone before. And she'll need to use everything she's learned in both worlds to keep from losing her head… literally." (Description from Goodreads)
This retelling explores the darker themes of Alice in Wonderland. I think A Blade So Black could be excellent creative writing inspiration for students. What if, after reading, you asked students to create their own dark side of another, seemingly harmless fairy-tale?
Pride by Ibi Zboi (HS)
"It's a truth universally acknowledged that when rich people move into the hood, where it's a little bit broken and a little bit forgotten, the first thing they want to do is clean it up. But it's not just the junky stuff they'll get rid of. People can be thrown away too…"
Pride is set in New York, and I love this video of Zboi talking about her neighborhood of Bushwick and how her surroundings molded her retelling. Zboi captures the essence of Austen's P&P, but instead of the characters having coy conversations at elegant balls, they're expressing their emotions through rap and slam poetry. Instead of having to find a husband, the sisters have to get into college. And instead of a pastoral countryside, our heroine is surrounded by gentrification and classism. But above all it's still a love story, it's just between Zuri and Darius instead of Elizabeth and Fitzwilliam.
Sign up for our YA Reads Newsletter
for more great recommendations
delivered to your inbox!
Inclusive YA Retellings of Fairytales
Blanca & Roja by Anna-Marie McLemore
Blanca & Roja is a twist on the classic fairytale, Snow White and Rose Red, and shares the tale of a family under a curse. Unto each generation will be born two sisters. But at their coming of age, one of them will turn into a swan. Blanca is the older, gentler, sweet sister, and Roja is a bit rougher around the edges. The girls must work through a curse that tries to pit them against one another, reaching through the thorns to hold on to their love for each other.
It's a beautiful story of two sisters, but it also tackles some big issues like gender identity and colorism. We featured it on the YA Cafe Podcast, and just like all of our other episodes, the first half is spoiler-free 🙂
The Circus Rose by Betsy Cornwell (HS)
Betsy Cornwell is a master of Queer fairy tale retellings. I especially loved Mechanica (a steampunk Cinderella fine for 7th grade+). Her newest novel does not disappoint. Like Blanca y Roja (above), it is a Queer retelling of Snow White and Rose Red set at a circus. I love the juxtaposition of whimsy from the atmosphere and the foreboding of the developing mystery.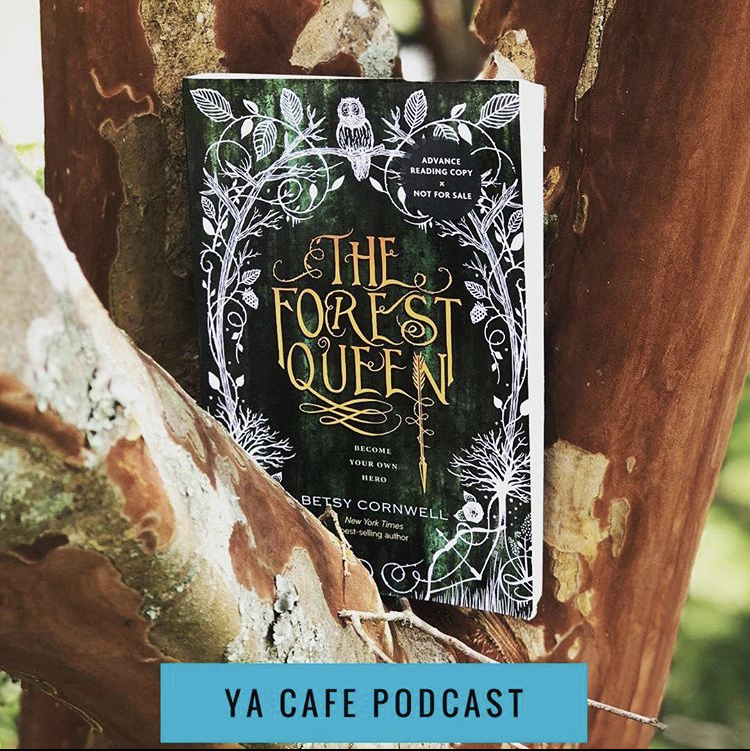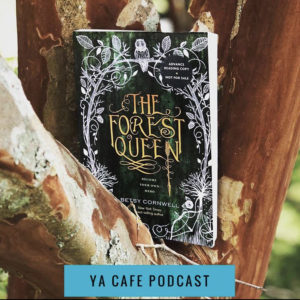 We also featured Cornwell's Robin Hood retelling, The Forest Queen, on the YA Cafe Podcast, and she joined us to talk writing and fairy tales in episode 40.
Ash by Malinda Lo (HS)
After her father dies, Ash is all alone with her cruel stepmother. In this darkness, she has only one bright spot, reading fairy tales by firelight. She dreams of being whisked away by the fairies, and when Sidhean (a fae) appears, Ash believes him to be her rescuer. While exploring the woods with Sidhean, Ash meets Kaisa, the royal Huntress. As Kaisa and Ash grow closer, Ash finds herself torn between two worlds and confused by her newfound feelings for Kaisa. With lush prose and bewitching imagery, this book is much more than *just* a Cinderella retelling.
A Curse So Dark and Lonely by Brigid Kemmerer (HS)
In this dark Beauty & the Beast retelling, Prince Rhen is cursed to repeat the autumn of his 18th year. If, after each autumn is over, the prince hasn't fallen in love, he will be forced to kill everyone around him. Enter Commander Grey, one of the few remaining survivors in the kingdom, and the Prince's matchmaker. Somehow, Harper is pulled out of modern day Washington D.C, and into this cursed land of Emberfall. Will Harper and Prince Rhen fall in love? Will they break the curse and save Emberfall? I'm not telling! You'll have to read A Curse So Dark and Lonely to find out.
Girls Made of Snow and Glass by Melissa Bashardoust (HS)
This book is my favorite retelling on this entire list. It gives me big feelings, and if I had the power I would put it in the hands of every 9th grade girl on the planet.
Intrigued? Check out my full review.

Stories have been told and retold for as long as there have been stories. While it can be easy to cling to a particular version of a story, those interpretations don't necessarily hold the same nostalgia for our students. There as many reasons why retellings continue to be popular. But there's no doubt that having inclusive YA retellings allows us to make our classroom libraries more relevant and engaging to our students.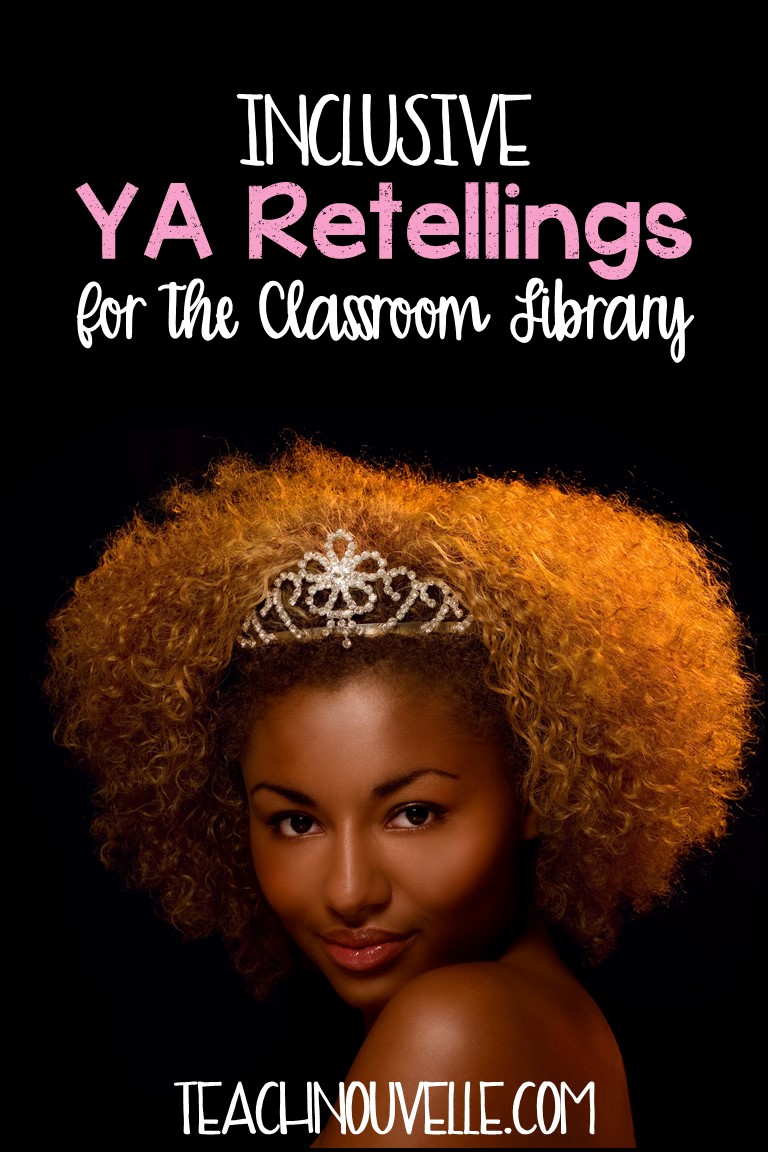 I hope you've enjoyed my recommendations for inclusive YA retellings! Do you have a favorite reimagining, or a favorite way to use them in the classroom? Let me know! Comment below or reach out in IG @nouvelle_ela.
Happy teaching!