Last fall, I did a Writer's Workshop with my 9th graders to help them write their own short stories. We did this as part of our Dystopian unit, but the process works with any genre. In this post, I'll cover the Writer's Workshop process in my classroom, how I manage the reading load, and things I am still trying to improve.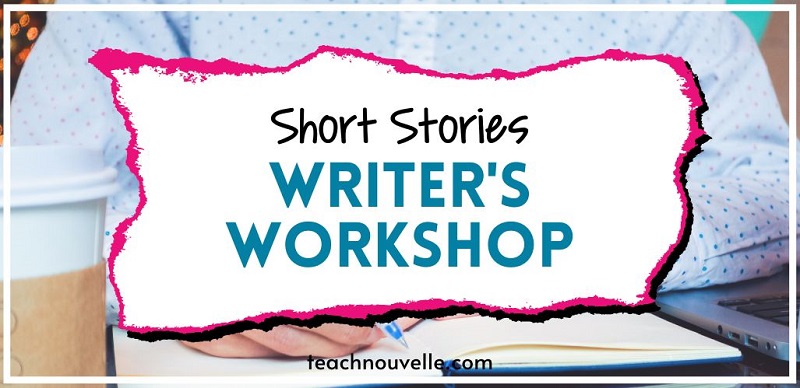 First of all, I combined my Writer's Workshop with Dystopian Lit Circles last year and basically designed the unit to be a reading/discussion day and then a writing day. I thought I was breaking it up for the students and that they'd appreciate the break, but they told me that they felt like they couldn't completely focus on one or the other. I think the solution would be to have students mostly finished with Lit Circles (if you choose to do a combo) before introducing the writing assignment.
1. Preparation
We begin our Writer's Workshop with an overview of Story Elements as writers see them, particularly in terms of making each scene count and building moments of conflict. Then, we apply this to a model text. Last year, we analyzed Kurt Vonnegut's "Harrison Bergeron" for these moments. HB was a great model text for us since it's short and in-genre. Additionally, the students had read it in 8th grade, so they could analyze it with some distance.
We also complete Quickwrites as a warm-up. I provide a handful of story starters, or first lines students could use for a story. Then, they write the first paragraph or two. They share them with other students and get feedback on what grabbed the reader. Last year, a few students even used the resulting Quickwrites as inspiration for their final short story.
Psst, my Poetry & Song Lyric Writing Prompts resource is perfect for this activity. Click here to download a free version of this resource!
What to Improve: In my next workshop, I will encourage students to just get started. So many students dragged their feet before actually writing anything and lost valuable workshop time. I will do even more Quickwrites before we start our stories.
2. Writing Days
We have several in-class workdays, which I think is the point of a Writer's Workshop. I put students into writing groups based on a "help" formula. To prepare, I have students tell me if they'd like to a) be helped by their classmates, b) help their classmates, or c) work alone. Then, I group the "work alones" at a table and mixed the helpers and help-ees. The workdays become very productive and self-sustaining – I see a lot of students exchanging ideas about a particular section of their story, which is an amazing writer-ly thing to see. I also let students listen to music while they write. I want to listen to music while I write, so why shouldn't they?
I do a few minilessons during the workshop days. Minilessons are 5-10 minutes (for our 45-minute class periods) and focus on a very specific skill. For example, during this unit, we work on formatting dialogue.
What to Improve: Last year, I gave students a minimum word count. This was a huuuge mistake because there are many examples of successful, very short stories. I had some students who had creative ideas but forewent them in order to "make the word count".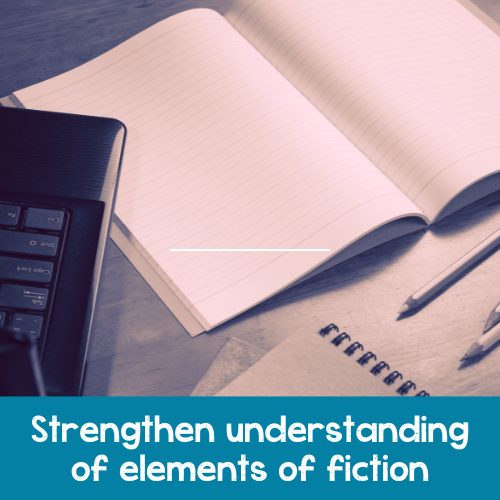 3. TAG feedback
On a designated day, students bring in rough drafts. Our school is 1:1, so they bring them on their laptops. Then, students rotate in small groups (you can make these new groups or keep them the same) and write down TAG feedback for the writer:
T – Tell the writer something you like
A – Ask the writer a question
G – Give the writer a piece of helpful criticism
Last year, we had already worked on TAG feedback for essays, and students knew what "good feedback" looks like. If this isn't the case for your workshop, this is a perfect Minilesson topic!
I have students get feedback from three others, and they keep all of these on one piece of paper. That paper is part of the final portfolio. You can grab this TAG feedback form at my TeachersPayTeachers store.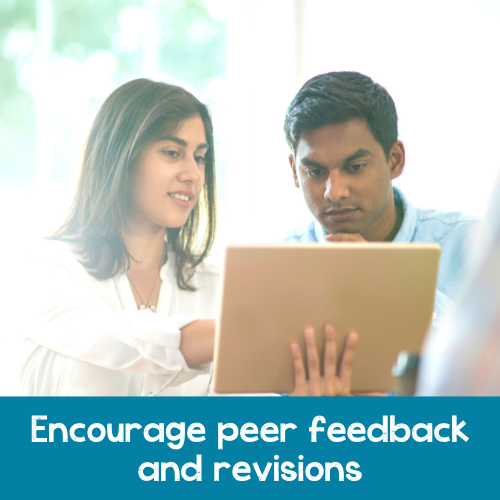 4. Conferencing and Teacher Feedback
During Writer's Workshop days, I conference with the students. They really direct the conference with their questions, or if they have a portion of the short story they'd like me to read. I always make sure to read the first few paragraphs of the story, particularly as I notice that students take so long to get to any action in their stories. I urge students to design around this story structure, introduced by Anne Lamott:
Action
Conflict
Background
Development
Ending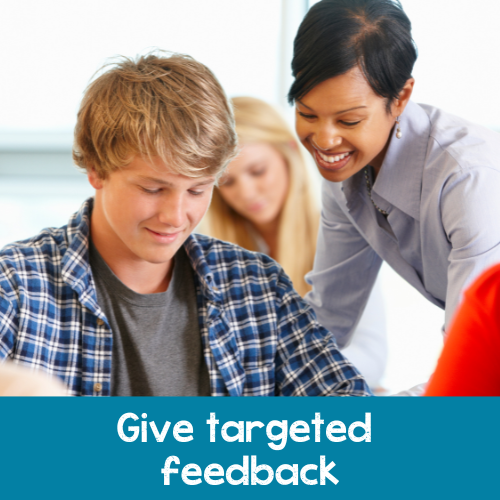 What to Improve: Last year, I also read all of the rough drafts. I had 40 students working on this project with an average of five-page drafts, for a total of 200 pages. I am a very fast reader, but it still ended up being a lot more work than I'd like to do every year. In the future, I will have students fill out an outline sheet and I'll give feedback on that instead.
Enjoying this post on hosting a writer's workshop in your classroom? Sign up for my weekly Teaching Tips Newsletter to receive tips like these delivered right to your inbox!
5. The Final Portfolio
Students turn in a Final Portfolio with all of their drafts, feedback, a final Story Elements worksheet, and their rubric. The final drafts are actually easy to read because I've seen so many of the stories in workshops at that point. Last year, I graded on use of class time, revision efforts, and the use of Dystopian elements in the story.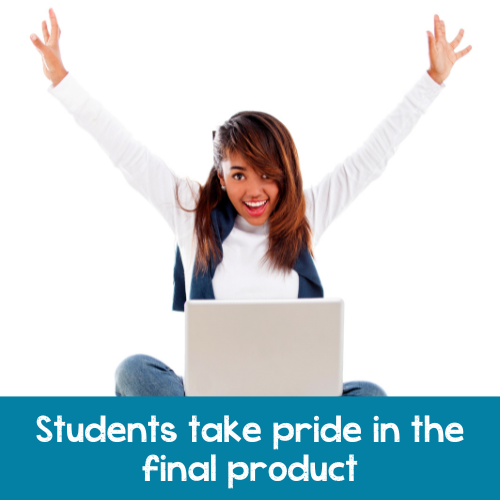 What to Improve: I believe student reflection and analysis is so important, so in future workshops, I will have students complete a self-evaluation rubric and explain what grade they think they deserve. This will inform my grading and really meet my final goal of developing independent writers, readers, and thinkers.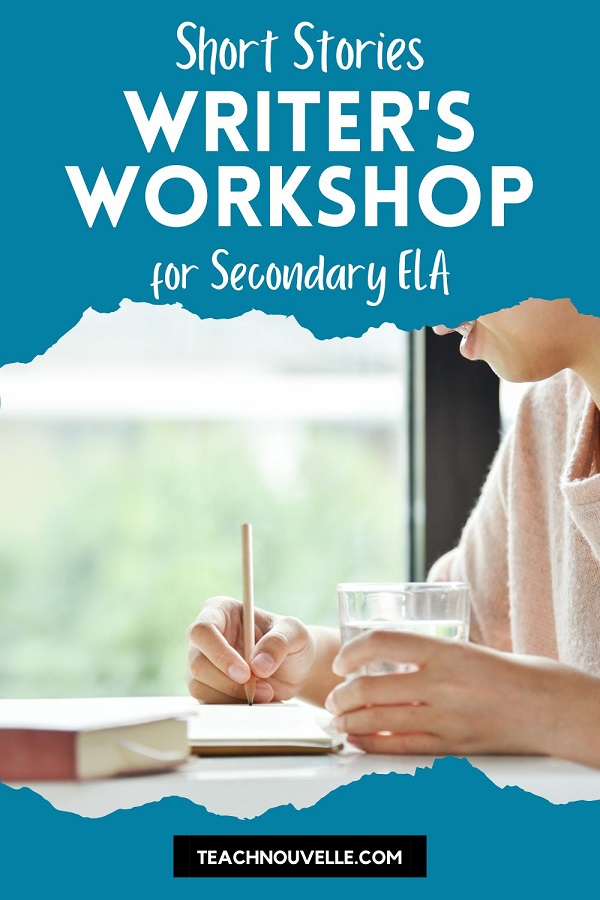 Do you use a Writer's Workshop model in your classroom? What is your favorite tip or trick? I'd love to hear from you in the comments, or reach out on IG @nouvelle_ela 🙂
Happy teaching!