With love in the air, I have been reading a ton of LGBTQ YA books this February. Whether it's a YA romance pick or a coming-of-age, I love when complex LGBTQ+ protagonists fall in love (with themselves, especially).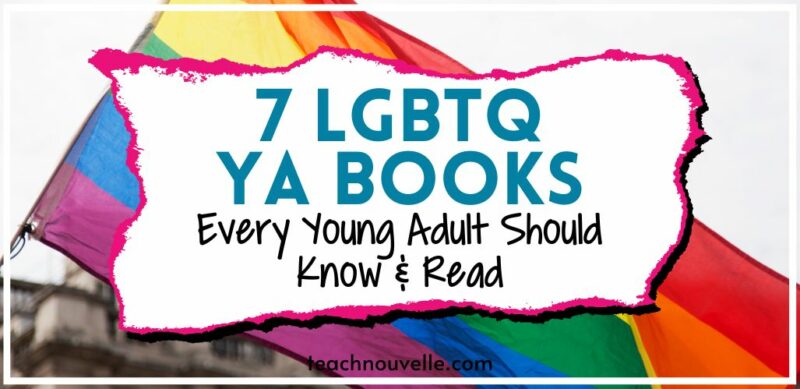 For this month's round-up, you'll find 7 of my favorite recently read LGBTQ YA books. I listed them in no particular order, and you truly could not go wrong reading any of these! Or even better, reading them and then adding to your classroom library #representationmatters.
---
🏳️‍🌈 7 must-read LGBTQ YA books 🏳️‍⚧️
---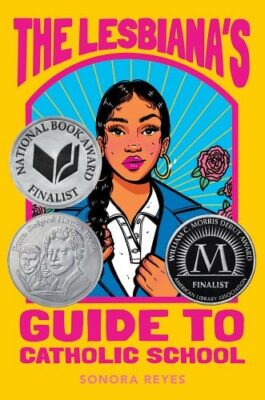 ❤️ I teach at a school whose demographic is predominantly Latine students. I wish I could give every one of my students this LGBTQ YA book because so many would feel seen in a way they never have before in literature.
🧡 This novel follows Yami, a 16-year-old who is transferring to a private school. The students at Slayton are mostly white, rich, straight, and conservatively Catholic; these are all things she is not.
💛 Yami tries to hide her sexuality after her former best friend outed and rejected her for being queer. At Slayton, she struggles to balance fitting in enough while remaining true to herself. To top it all off, her mother favors Yami's younger brother Cesar, who frequently gets into trouble (yet Yami is always to blame somehow). The only person besides Cesar she feels connected to is her dad who, because of being deported, doesn't live with her.
💚 This coming-of-age LGBTQ YA book deals with complex social issues beyond sexual identity. Before you even start reading, Reyes thoughtfully warns their readers about the range of difficult topics explored. They even encourage readers who may find this challenging to prioritize their well-being above all.
💙 From this first impression to the cleverness of the chapter titles to the way each character is developed, I have to place this LGBTQ YA book as one of my favorites thus far.
💜 Final remarks: I know we are not supposed to judge a book by its cover, but this one is SO eye-catching. I can't even count how many of my 180+ students remarked on its aesthetic appeal. I mean, c'mon, just look at it!
You know what else is appealing AND inclusive? Our LGBTQ+ Poster set is an easy way to make your LGBTQ+ students feel seen and safe.
📚For fans of She Gets the Girl and Home Field Advantage
🎥For fans of The Edge of Seventeen and Love, Simon
---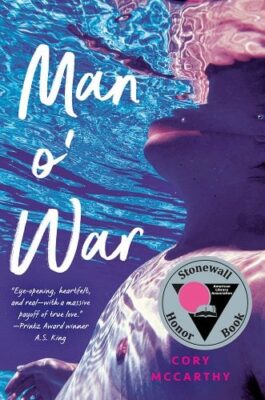 Man O' War (HS) by Cory McCarthy
💙 I am most definitely biased toward this read because it centers on a Lebanese American protagonist. River's coming-of-age navigates the complexities of exploring gender identity. Although River first identified as lesbian, they realize–through love and other milestones–that they identify as trans.
💗 McCarthy writes a phenomenal telling of unlearning cultural expectations thrust upon someone. From family, school, and society, River's experiences are authentic and hilariously witty. This LGBTQ YA book does not water down or shy away from anything. It poignantly navigates the complexities of discovering one's identity in a world that can feel supportive and prejudiced in the same breath.
🤍 It also touches upon the effects of identifying as LGBTQ+ in rural places. I could see this novel changing lives for so many young folx across the spectrum of identity. Seriously, there is SO much representation in this book. Here's the best part: none of the representation falls flat or feels cringe.
No matter where you live, who you are, or how you identify, I cannot speak enough about this LGBTQ YA book. Need recs for more LGBTQ YA books with trans and ENBY representation? We got you.
📚 For fans of The Silence that Binds Us and They Both Die at the End
🎥 For fans of Mean Girls (for its comedy gold) and The Perks of Being a Wallflower (for all the high-school heaviness)
---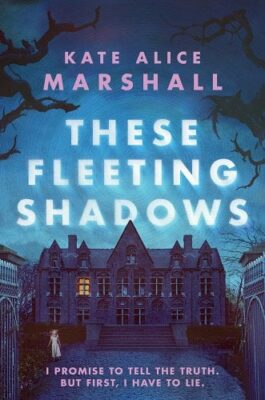 💗 I am sold if people describe a book as having a Knives Out feel.
💜 Helen Vaughan and her mother have distanced themselves from their family at Harrowstone Hall, aka Harrow. It is a total surprise when Helen discovers her grandfather left the ENTIRE Harrow inheritance to her.
🤍 The only catch? She has to survive Harrow for one year.
💗 Although, the inheritance isn't the only piece interesting to Helen. Harrow has haunted her for as long as she can remember. Helen knows her mother left abruptly years ago, but why? She attempts to discover the secrets hidden in Harrow while trying to survive Harrow's hold.
💜 While romance is not at the center of this story, I appreciated that the protagonist's love story is a queer one. It is most definitely a LGBTQ YA book that normalizes queer relationships in literature without it being at the center of the plot.
🤍 Even though I suggest this as a middle-grade and high-school novel, some of the plot points may be confusing to younger, struggling readers.
Here are some other middle-grade LGBTQ YA books for your library!
📚For fans of the Twilight collection (minus all the cringe)
🎥For fans of Paranormal Activity and Inception, with a ✨dash✨ of Knives Out
---
This blog uses affiliate links for your convenience.
If you decide to purchase any of the LGBTQ YA books recommended, please consider doing so through our affiliate links (at no additional cost to you).
---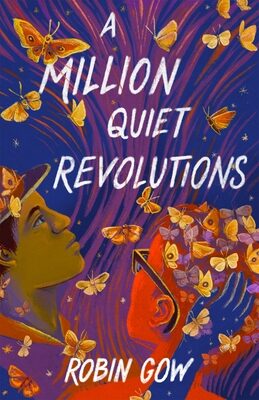 💙 Aaron and Oliver are long-time friends who come to discover—together—their queer identities as trans men. Together, they share the fears of telling their families and the tribulations of adolescent love.
💗 As their romance deepens, Aaron moves away, which only complicates their understanding of one another. The one thing they still connect on is their infatuation with the story of two Revolutionary War soldiers whom they believe were secretly trans.
🤍 This lyrical verse LGBTQ YA book is a magnificent yet gut-wrenching story of unwritten and unraveling trans love stories. Gow—a queer and trans poet, educator, and author—opens the door to an often unspoken reality of trans erasure throughout history.
💙 All the while, they successfully weave in the present with an authentically complicated queer love story that will have you crying, laughing, and loving alongside Aaron and Oliver.
💗 For this list of I-kept-it-short-but-could-go-on-forever reasons, you must add this to your classroom library!
🤍 The representation, the lyrical verse, the past and the present, the romance, the element of war, coming-of-age (but make it trans)… this title will have your readers signing up for a waitlist.
If your students are a fan, here are other suggestions for novels written in verse!
📚For fans of Bronx Masquerade, Clap When You Land, and The Poet X
🎥For fans of The Notebook and To All the Boys: P.S. I Still Love You
---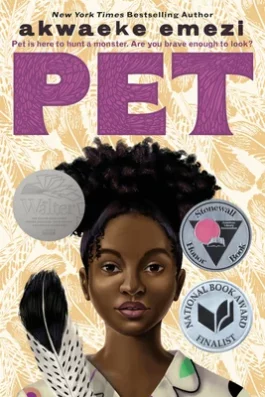 Pet (MS/HS) by Akwaeke Emezi
💛 The people in the town of Lucille know that there are no monsters anymore–not since the angels came and took them all away.
🤍 But when a creature from one of Jam's mother's paintings comes to life and declares it's here to hunt a monster, Jam believes it.
💜 The creature tells Jam to call it 'Pet' and asks her to help it find a monster lurking in her best friend's house. Can Jam navigate the tricky waters of hunting a monster when no one believes they still exist?
🖤 This National Book Award finalist has really incredible non-binary representation. We chatted about this LGBTQ YA book with author H.D. Hunter on episode 61 on the YA Cafe Podcast. It's a true must-listen-to podcast!
📚 For fans of Akata Witch and Shadowshaper
🎥 No movie could ever compare. Trust us.
---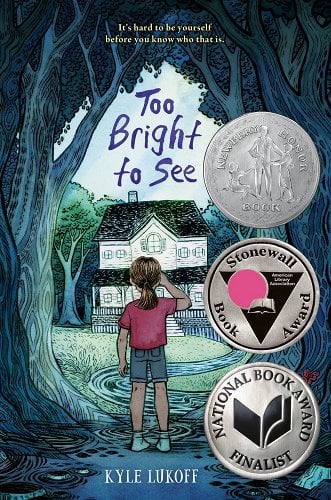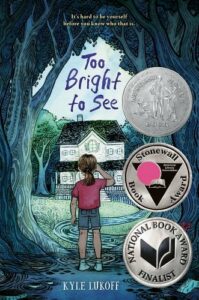 💙 Let me just start by saying that this book gave me chills. Through Bug, readers explore their self-discovery with the help of their uncle's ghost.
💗 Although this LGBTQ YA book is considered paranormal, there is nothing scary about it. This is a perfect read for middle-grade students to understand trans identity for young folx.
🤍 The Trevor Project's 2022 National Survey reports that LGBTQ youth who attend affirming schools report lower rates of un-aliving attempts. One easy way to put action behind your allyship is by providing students with LGBTQ YA books that represent who they are. If you are a middle-grade teacher, make this the one must-add title to your classroom library.
📚 For fans of Starfish and A Possibility of Whales
🎥 For fans of Eighth Grade
---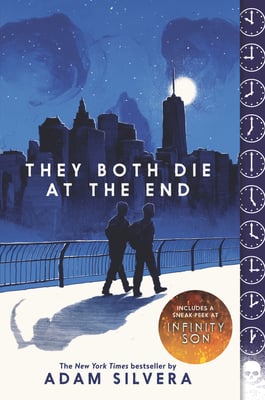 ❤️ I know, I know. I am very late to the party with this LGBTA YA book. But, I absolutely LOVED this read.
🧡 This LGBTQ YA book follows two narrators, both young men of color, who receive a call from Death-Cast telling them they are dying within the next 24 hours.
💛 The two boys meet up on an app for other "deckers," or people who have received a call about their death. The novel follows Mateo and Rufus as they avoid the inevitable and attempt to make the most of what little time they have left.
💚 The next time I teach Romeo & Juliet I cannot wait to pair it with excerpts from this novel to focus on queer star-crossed lovers. I also plan to have students analyze the tension created by dramatic irony in Romeo & Juliet.
💙 Then, compare it with the tension created for the character and readers as we anticipate Mateo & Rufus's death. This will help show students two dynamic writing approaches to creating suspense.
💜 Since "seizing the day" is a classic literary theme, this book would be easy to pair with another text. I suggest "Carpe Diem" by Robert Frost, "First Fig" by Edna St. Vincent Millay, or even "Live Like You Were Dying" by Tim McGraw if you wanted something more out of the box.
Looking for other books written by Latine authors? Or other high-school LGBTQ YA books?
📚 For fans of Aristotle and Dante Discover the Secrets of the Universe, and The Fault in Our Stars
🎥 For fans of Divergent and Five Feet Apart (I know these are books too…but my students don't *eye roll*)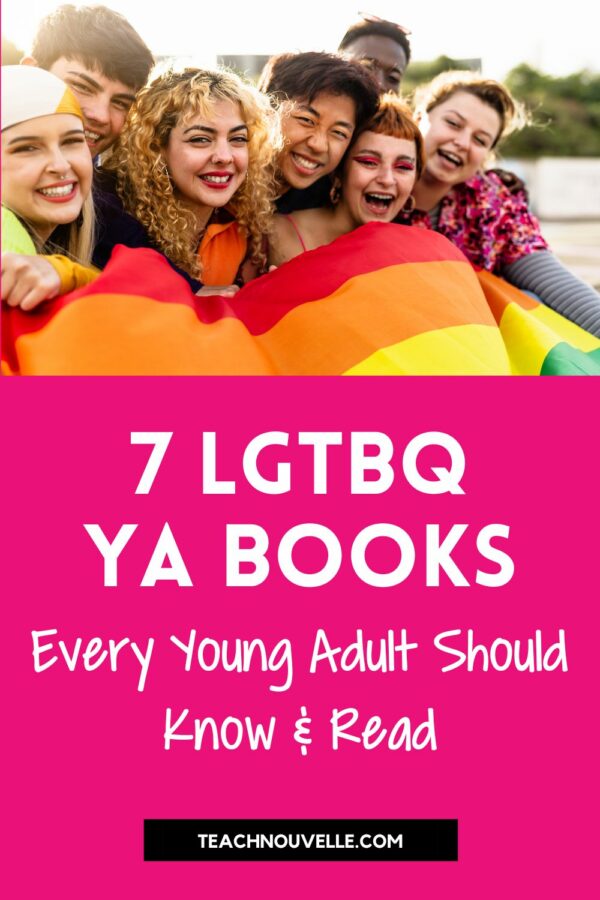 Comments to Consider
Even if you are not a fan of the genres provided, remember that representation matters. When our kids see characters who look, love, and feel like them, they develop a sense of self-worth.
Don't have access to add new LGBTQ YA books to your library? Consider finding space for these short texts by LGBTQ+ authors.
Adding to your bookshelf isn't the only thing you can do in this season of love. Learn about more easy-to-implement ways to support LGBTQ+ students in your Secondary ELA classroom.
If you read any of these titles, please talk books with me in the comments below!
Happy reading, peeps 🏳️‍🌈